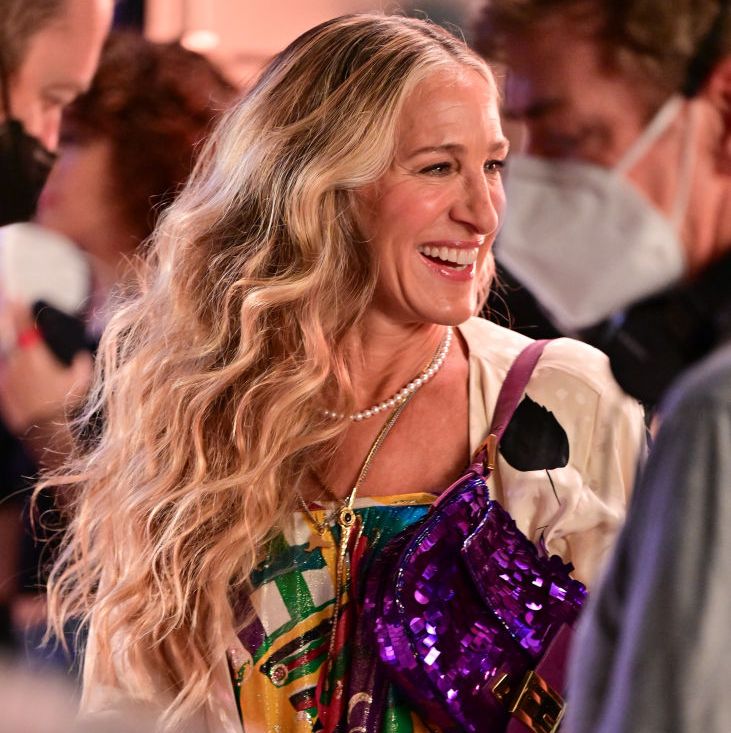 And just like that… FENDI meluncurkan kembali Baguette bag ikonik yang dipakai Sarah Jessica Parker di serial Sex and the City. Sedikit flashback, tas yang disebut sebagai "It" bag pertama ini langsung melejit kepopulerannya sejak pertama kali rilis di 1997. Salah satu alasannya karena Carrie Bradshaw membawanya di serial sukses Sex and the City. Lalu, di 2019 FENDI merilis kembali Baguette dengan iterasi baru. Menjadikannya salah satu tas desainer dengan nilai investasi tinggi masa kini.
Masih ingat dengan pernyataan Carrie di season tiga Sex and the City? "It's not a bag, it's a Baguette". Tas Baguette dengan model sequin warna ungu yang hilang dirampok tersebut kini hadir lagi. Tapi tidak sekadar muncul di episode And Just Like That (reboot serial Sex and the City yang tayang di HBO Max). Karena FENDI benar-benar merilis kembali Baguette model tersebut untuk kita miliki. Peluncuran kembali ini pun dalam rangka merayakan rilisnya reboot serial yang sukses mengantarkan Baguette sebagai tas paling populer sepanjang masa.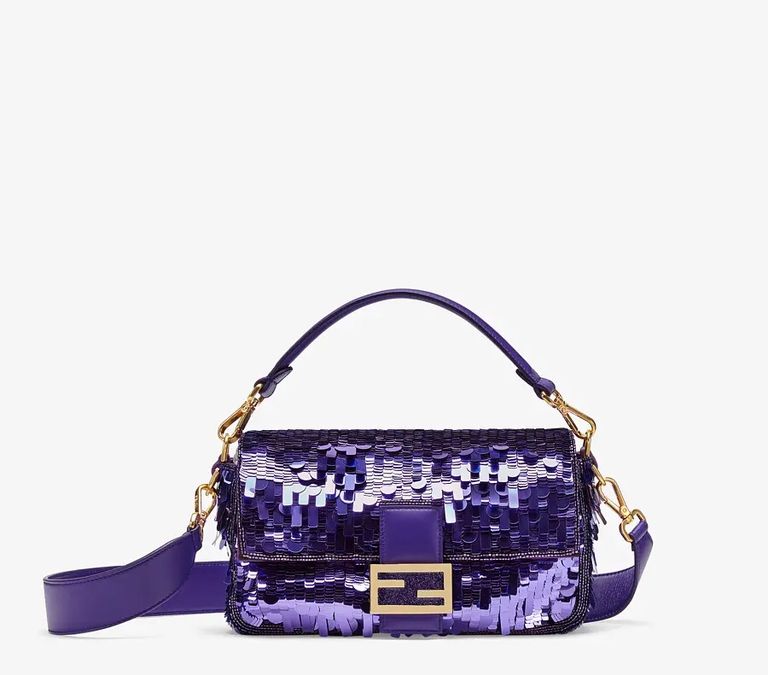 Boleh dibilang, Baguette sequin ungu milik Carrie adalah koleksi retro. Tas ini pertama kali diperkenalkan pada koleksi FENDI Fall Winter 1999-2000. Dirilis kembali, tas andalan Carrie ini masih mempertahankan bordiran sequin ungunya yang menciptakan efek 3D. Tak tertinggal, logo ikonik FF pada clasp-nya pun menghiasi. Memakainya di 2022 akan memberi gaya Y2K, gaya nostalgia era 2000-an yang kini populer lagi.
Bagi yang ingin memiliki tas Carrie Bradshaw ini, FENDI Baguette ungu sudah bisa didapatkan di butik FENDI terpilih di US dan sudah tersedia untuk pre-order. Ingin model Baguette lainnya? Dapatkan di butik FENDI Indonesia.