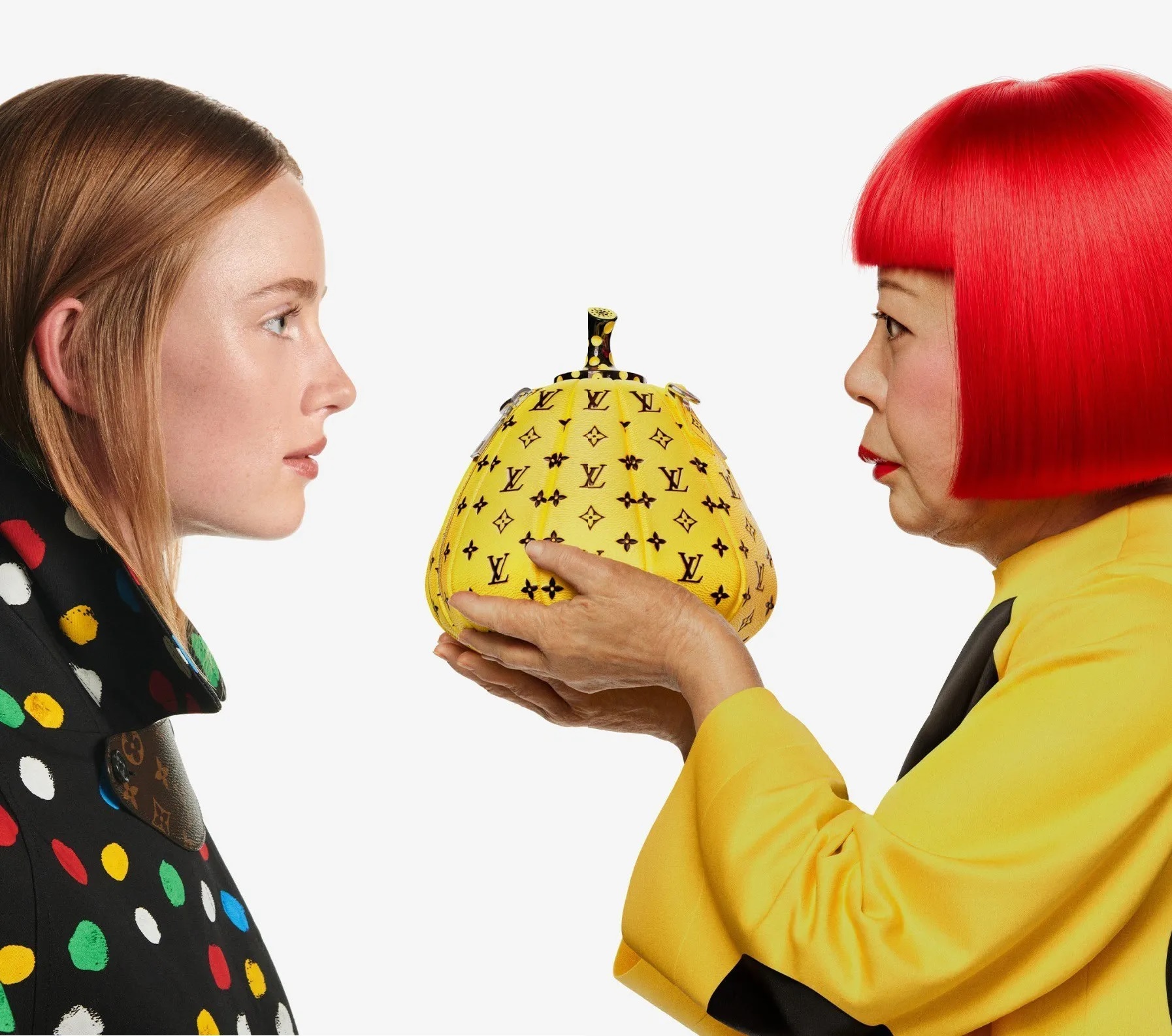 Jika hendak beli tas baru di tahun baru, koleksi Louis Vuitton x Yayoi Kusama 2023 sebaiknya dimiliki. You read it right. Louis Vuitton dan Yayoi Kusama berkolaborasi lagi, setelah 10 tahun terakhir di 2012. Untuk kali kedua ini, karya seni sang seniman diinfus ke rancangan Nicolas Ghesquière. Koleksinya terbilang lebih banyak dibanding kolaborasi sebelumnya di bawah helm Marc Jacobs, meliputi womenswear, menswear (pertama kali), tas, sepatu, perhiasan, kacamata, dan parfum – semua hadir dengan sentuhan artistik seniman Jepang tersebut.
Ini bukan kabar baru, sebenarnya. Koleksi kolaborasi ini sebelumnya sudah diperlihatkan sedikit pada show Louis Vuitton Cruise 2023. Dan menyambut pergantian tahun, kita semakin dekat dengan tas LV edisi terbatas ini. Keepall, Alma BB, Speedy, Pochette Metis, dan siluet tas LV lainnya kini tampil lebih segar dengan polka dot ikoniknya. Motif ini terinspirasi dari beberapa karya populer sang artist, sebut saja Painted Dots, Metal Dots, Infinity Dots, dan Psychedelic Flowers, juga termasuk pumpkin signature-nya – yang mana jadi spot Instagramable masa kini.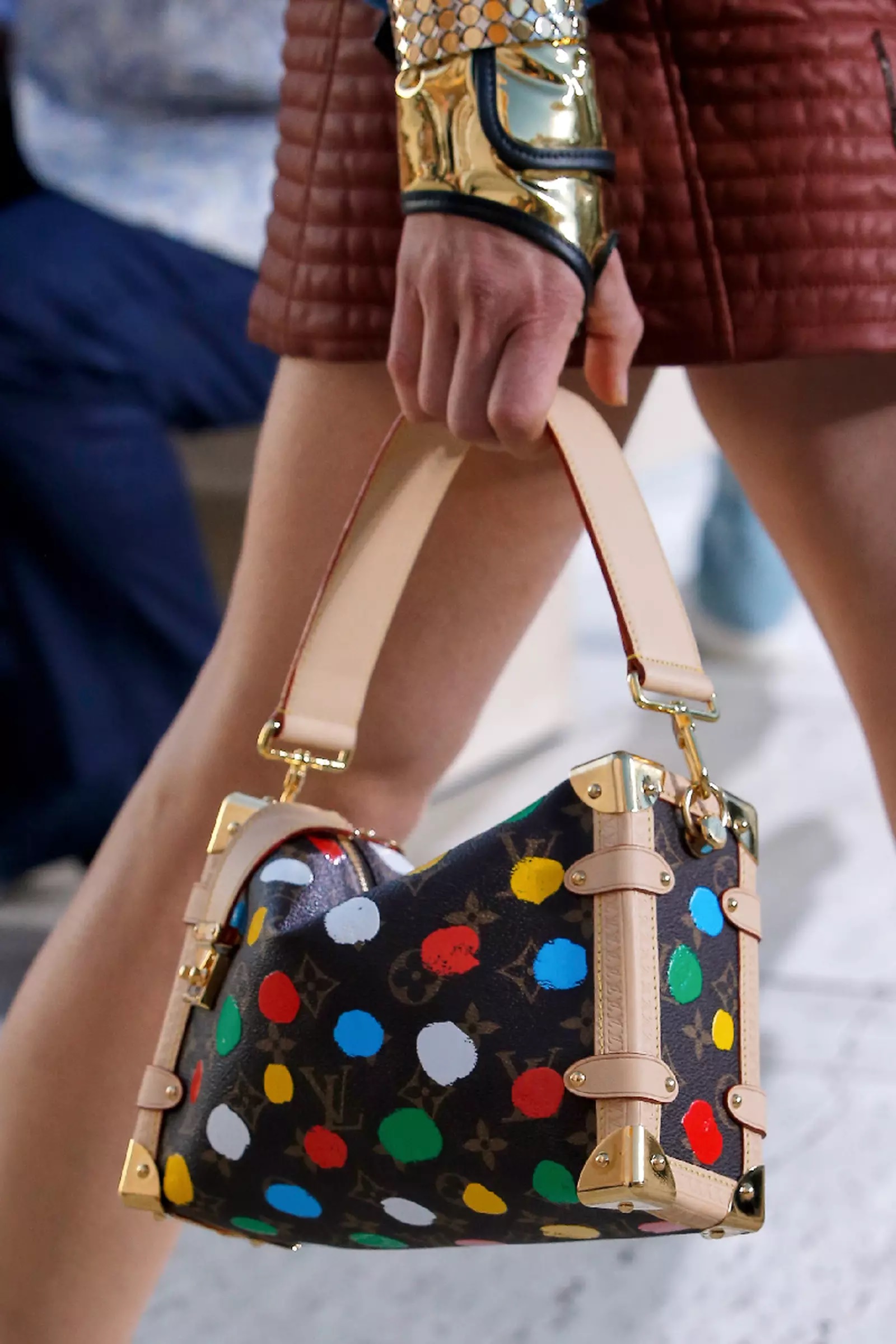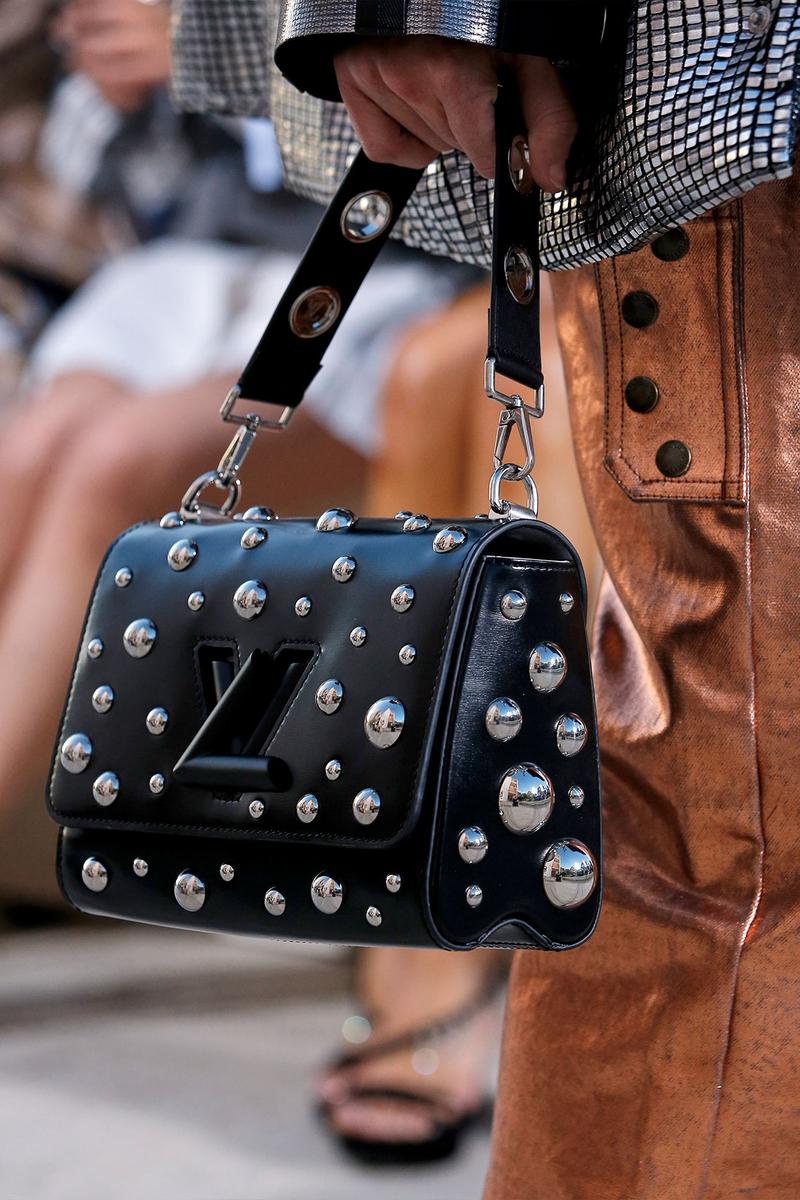 Talking about the motifs, ini bukan motif bulat-bulat belaka, karena ada yang spesial dari detail ini. Motif polka dot pada beberapa koleksi melibatkan proses artisanal, dimana pengrajin Louis Vuitton mengembangkan teknik spesial agar sapuan cat 3D tersebut terlihat "basah". Baik itu polka dot warna-warni maupun monokrom, semua tampil selayaknya baru dilukis langsung dengan tangan dingin Kusama. Kapan lagi punya barang fashion branded mewah yang sekaligus merupakan hasil karya seniman ternama dunia? It's a must-have.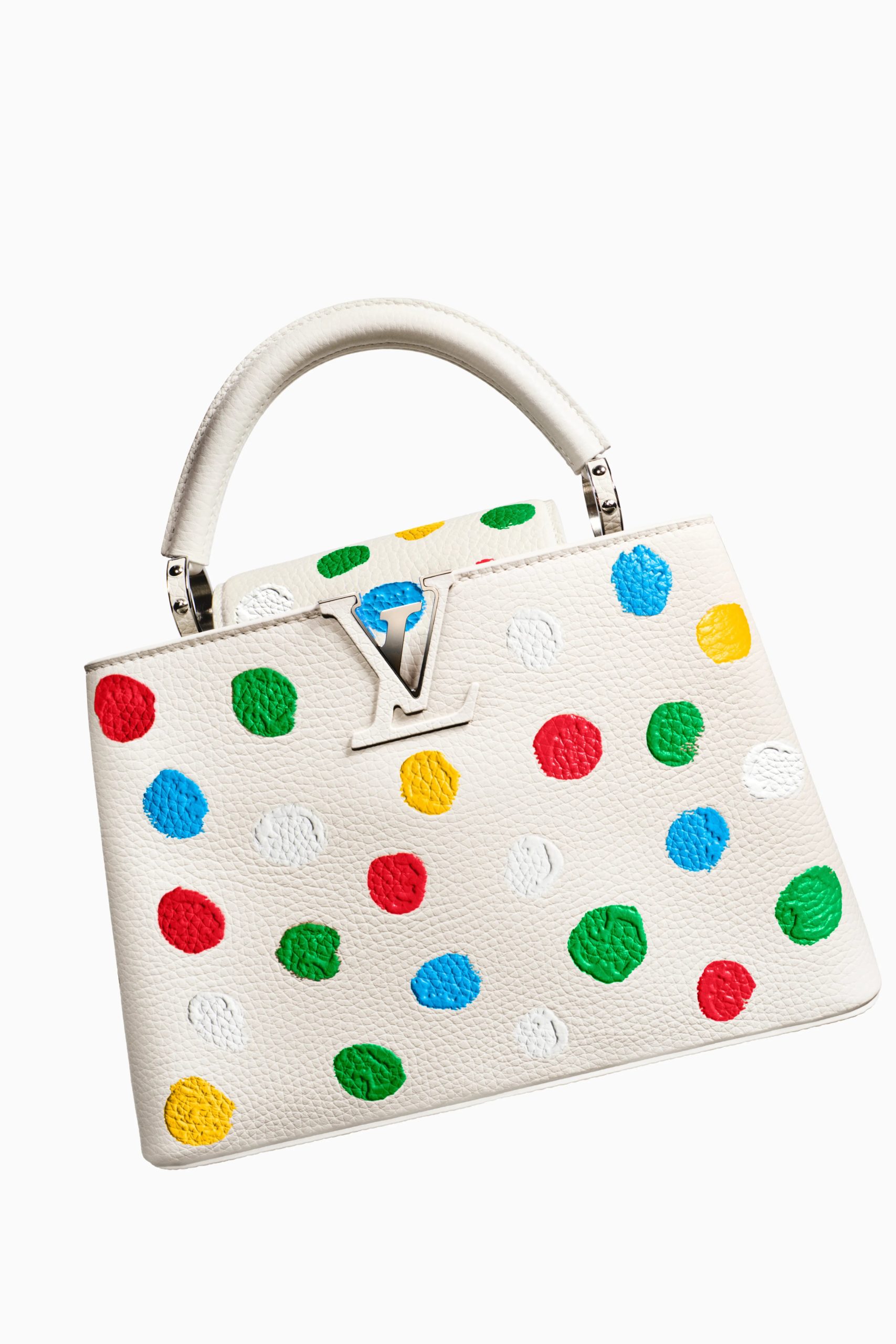 Well, tidak perlu waktu lama untuk melihat betapa diinginkannya koleksi Louis Vuitton dan Yayoi Kusama 2023 oleh para kolektor dan pecinta fashion. Dari Highsnobiety dikabarkan luxury house ini sudah memasukkan penjualan koleksi ini pada laporan keuangan kuarter pertama 2023. Jelas ini kemitraan yang menjemput kesuksesan besar.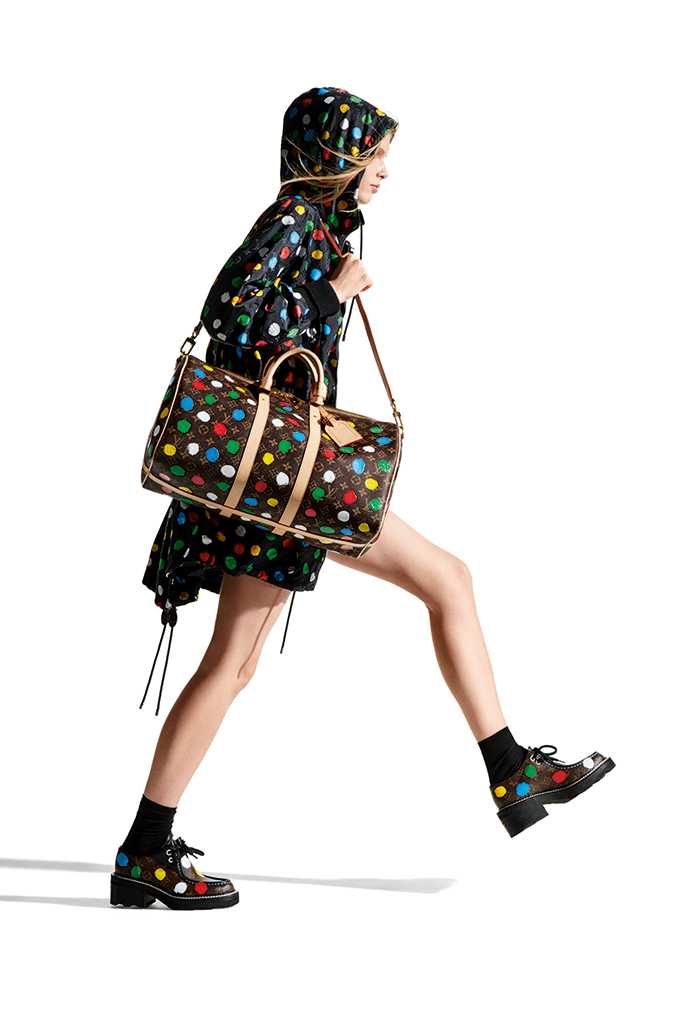 Selain itu, berbagai model tas LV berhiaskan karya Kusama sudah jadi koleksi sejumlah selebriti, mulai dari artis Korea hingga artis Indonesia seperti Raisa. Influencer, street style star, dan fashionista dunia pun tidak ketinggalan menunjukkan cintanya pada koleksi LV dan Yayoi Kusama. Now it's your turn to rock the collections. Semua koleksi LV berhiaskan karya ikonik Kusama akan dirilis pertama kali di Jepang dan Tiongkok pada 1 Januari 2023 sebelum tersedia secara global pada 6 Januari 2023.
Baca juga: Coussin Bag, Tas Louis Vuitton Favorit Selebriti Paling Dicari Saat Ini
Deretan Artis dengan Tas LV x Yayoi Kusama
Taeyeon
View this post on Instagram
Hoyeon Jung
View this post on Instagram
Kieun Se
View this post on Instagram
Nayeon TWICE
View this post on Instagram
Hyein NewJeans
View this post on Instagram
Hyuna
View this post on Instagram
Park Jihoo
View this post on Instagram
Rooh Yeon Seo
View this post on Instagram
Alyssa Daguise
View this post on Instagram
Raisa
View this post on Instagram