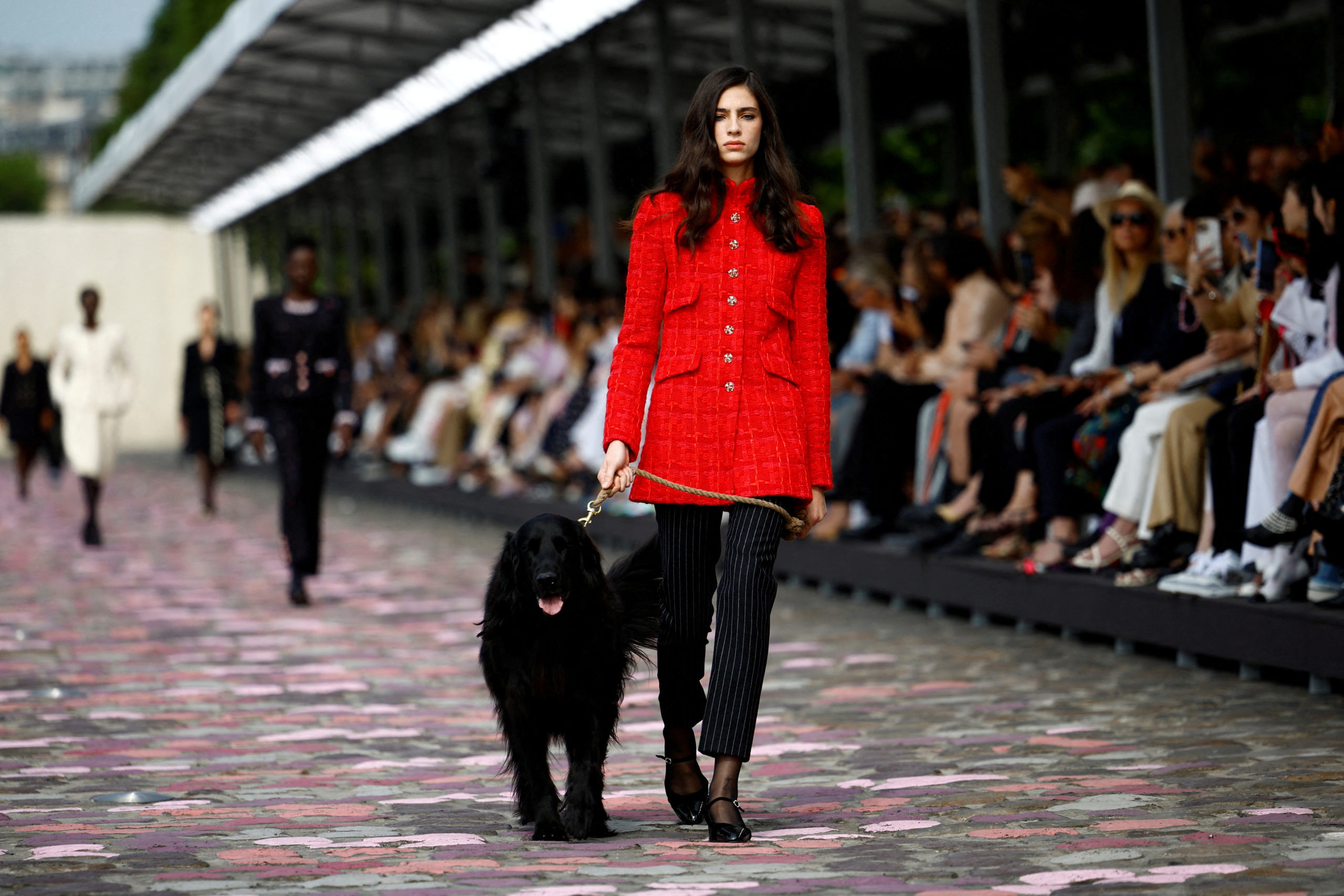 Brand Chanel yang beroperasi di Indonesia di bawah naungan Time International (@time.international, PT Timerindo Perkasa Internasional) baru saja menggelar show Chanel Haute Couture Fall Winter 2023 berlangsung outdoor. Menjadikan tepi sungai Seine dengan latar belakang pemandangan Menara Eiffel yang menghipnotis sebagai venue show. Koleksi yang terdiri tweed berhiaskan rosette trend, long overcoat, chiffon dress, dan little black dress diperagakan para model yang membawa "French girl style". Lengkap dengan keranjang berisi bunga, dan bahkan sambil mengajak anjing peliharaan jalan-jalan – bayangan sempurna kehidupan penuh keindahan dan pesona di City of Love ini.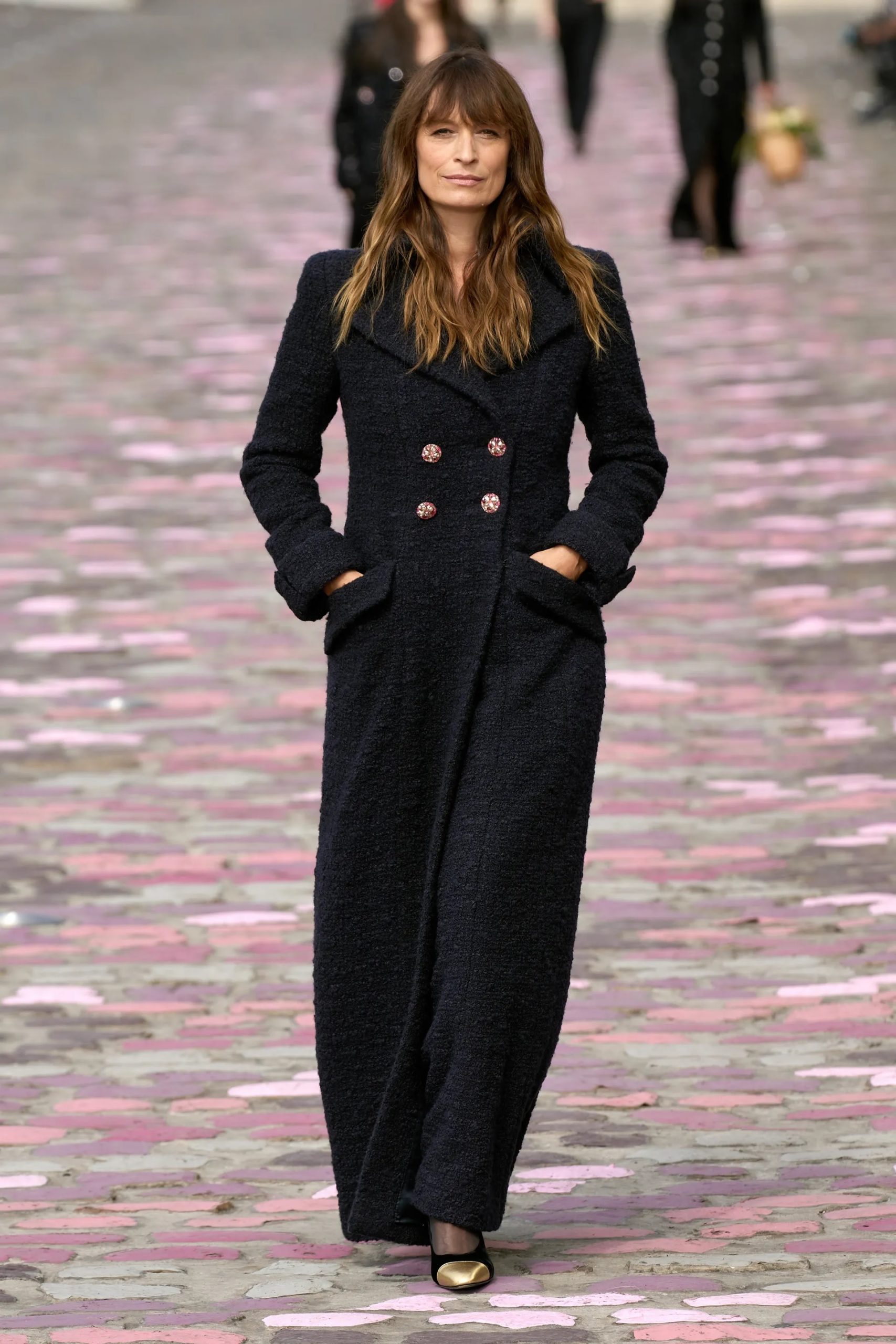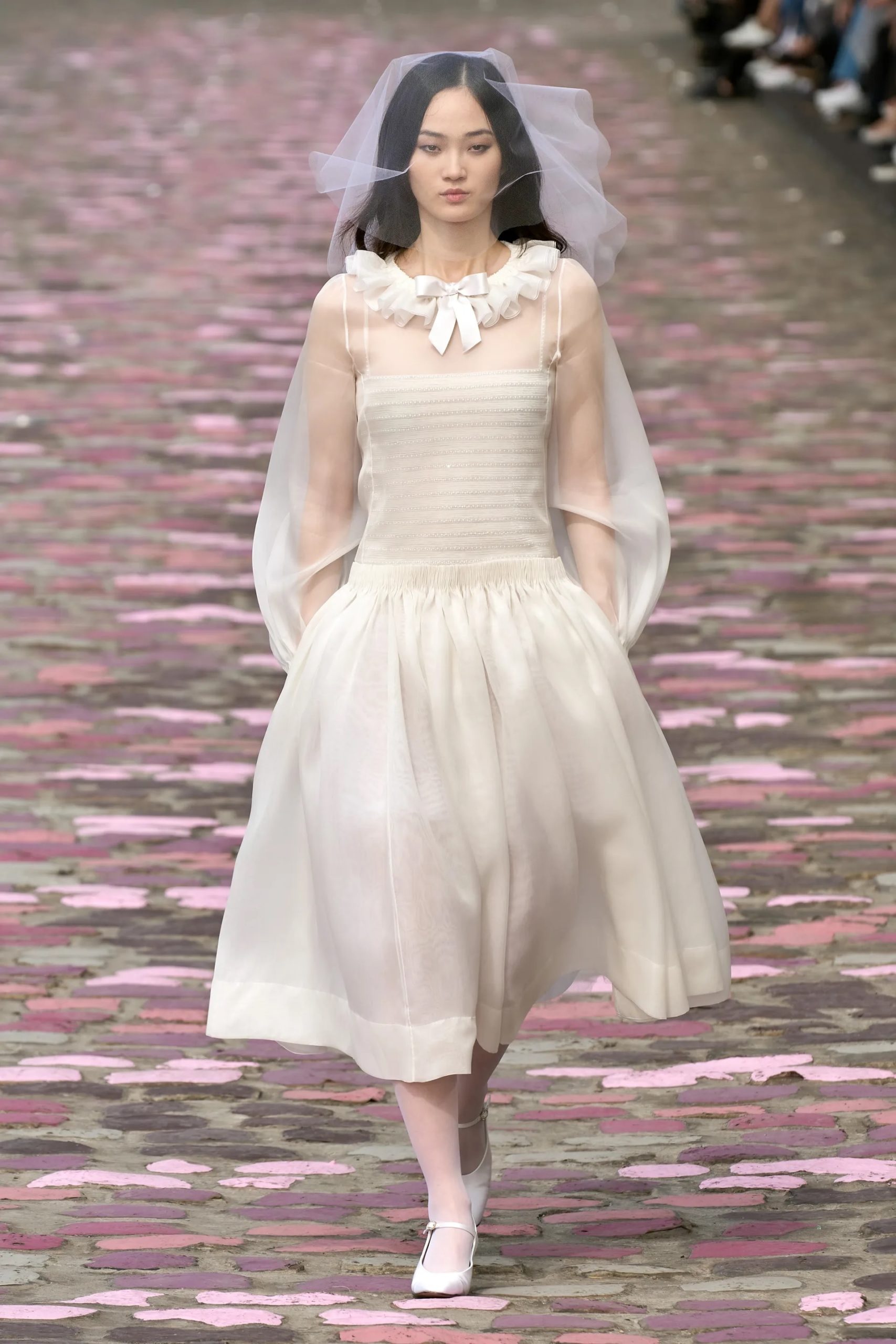 Meski koleksi ini lebih mengarah pada daywear, this is still couture. Craftmanship tertinggi dari luxury atelier tetap jadi kekuatan. Detail rumit berupa titik-titik kecil, motif kepang grafis, flower & fruit appliqués, hingga kombinasi tak terduga saat motif floral bersanding dengan renda menegaskan savoir-faire ciri khas Chanel. And don't forget, show Haute Couture Chanel selalu ditutup dengan ritual tradisional: the couture bride – yang kali ini tampil mengenakan chiffon tutu dress dan Mary Jane ballerina flat.
Lihat beberapa look favorit dari Chanel Haute Couture Fall Winter 2023. Eksplor koleksi lengkap, kunjungi butik Chanel Indonesia dan ikuti akun @time.international.
Baca juga: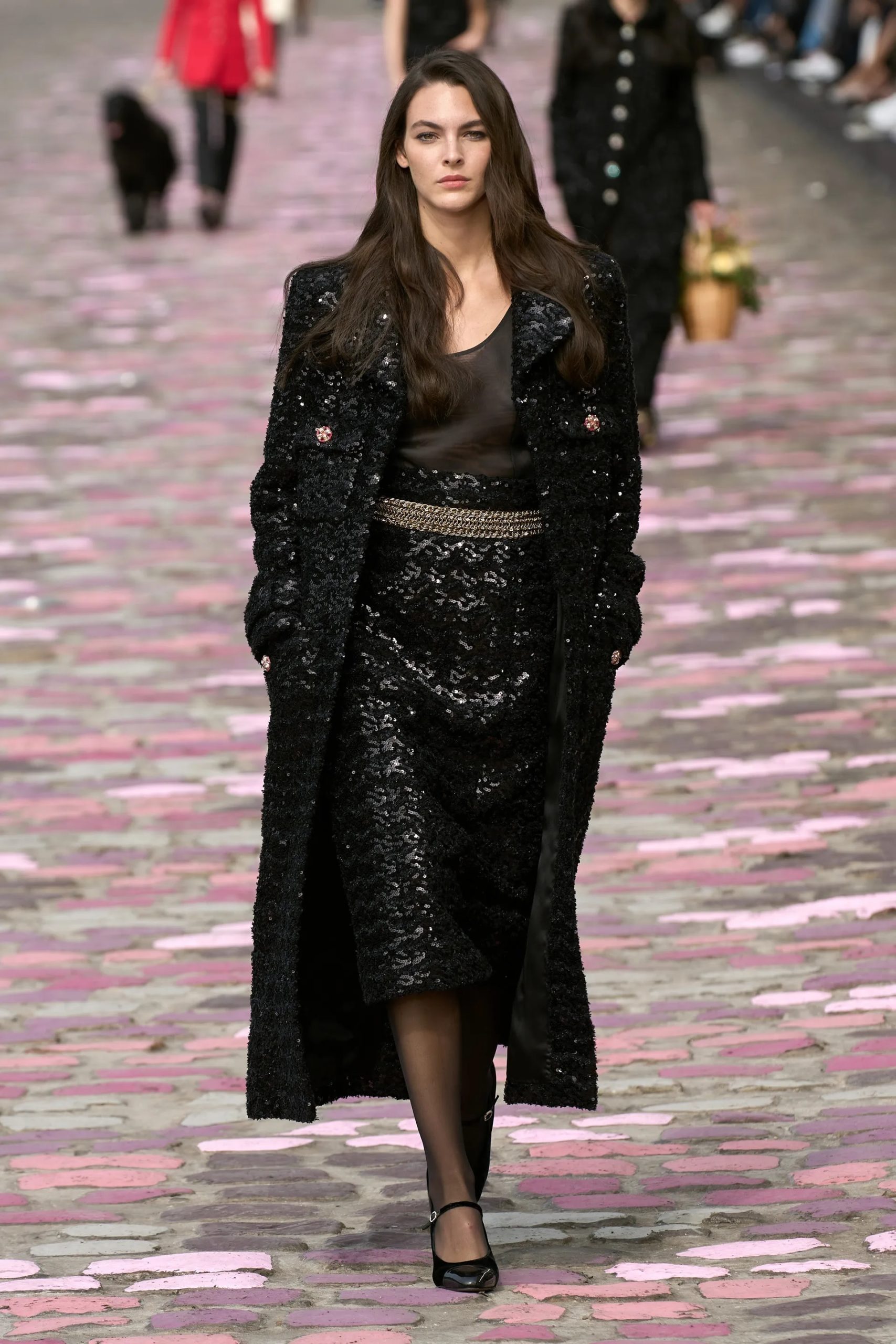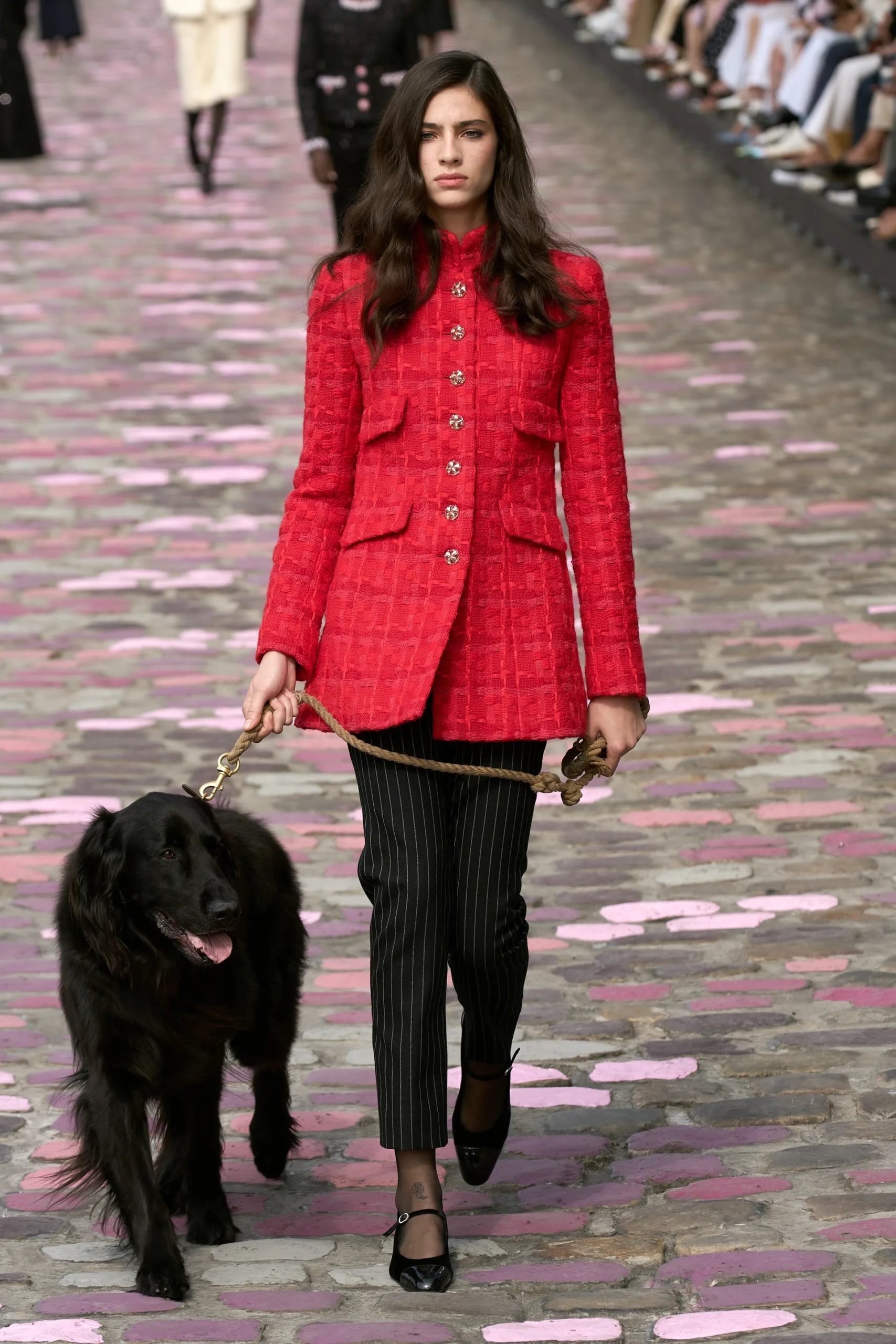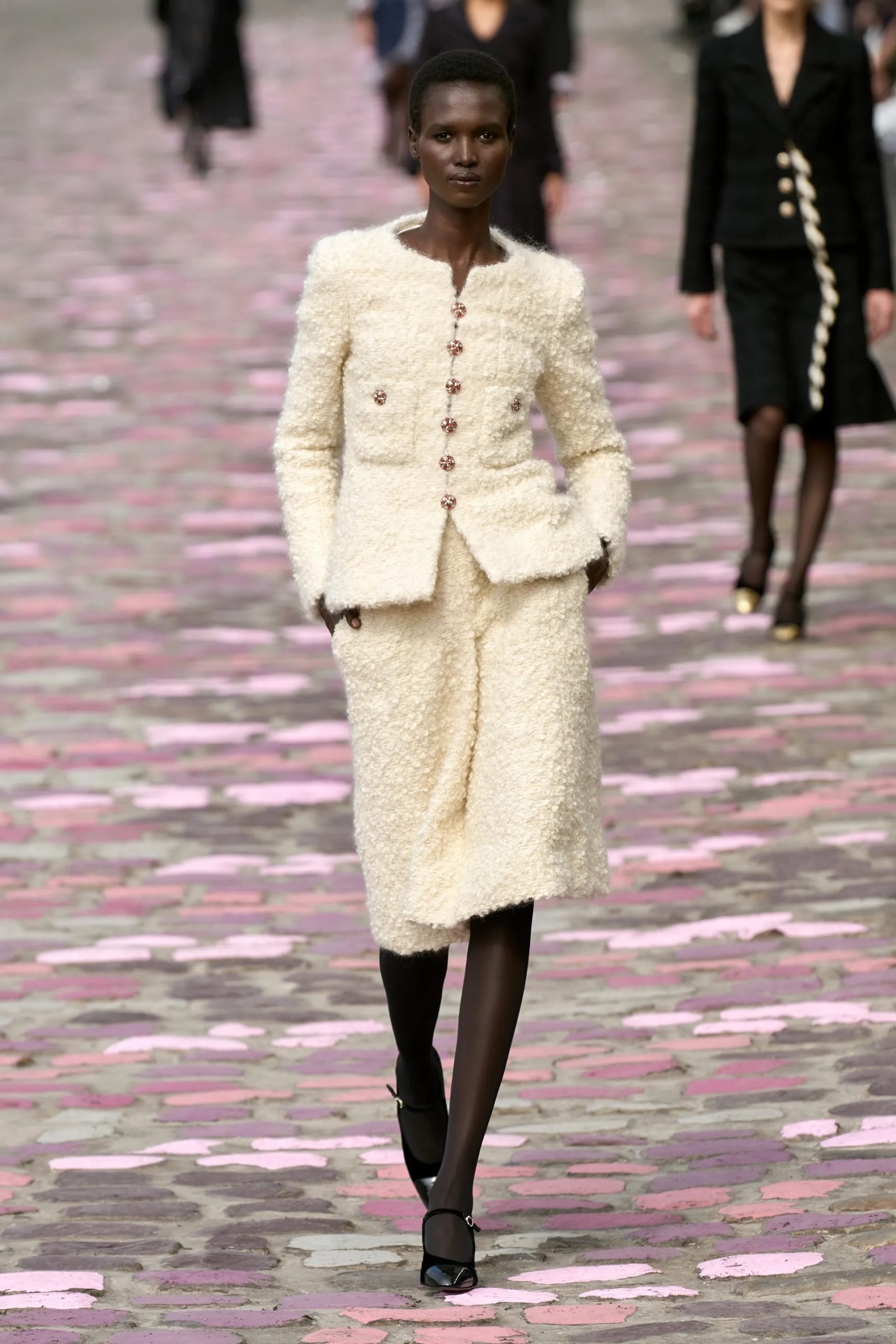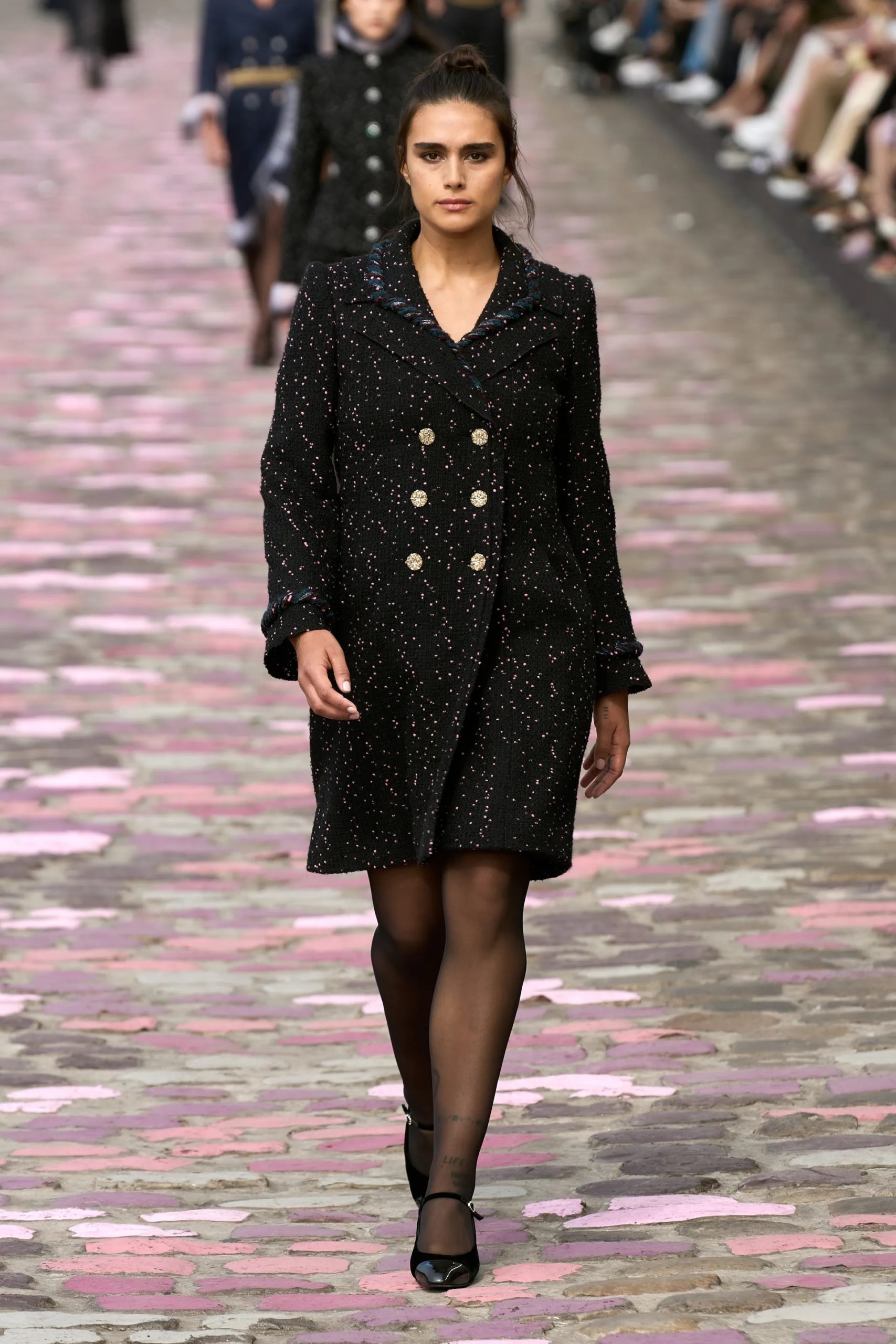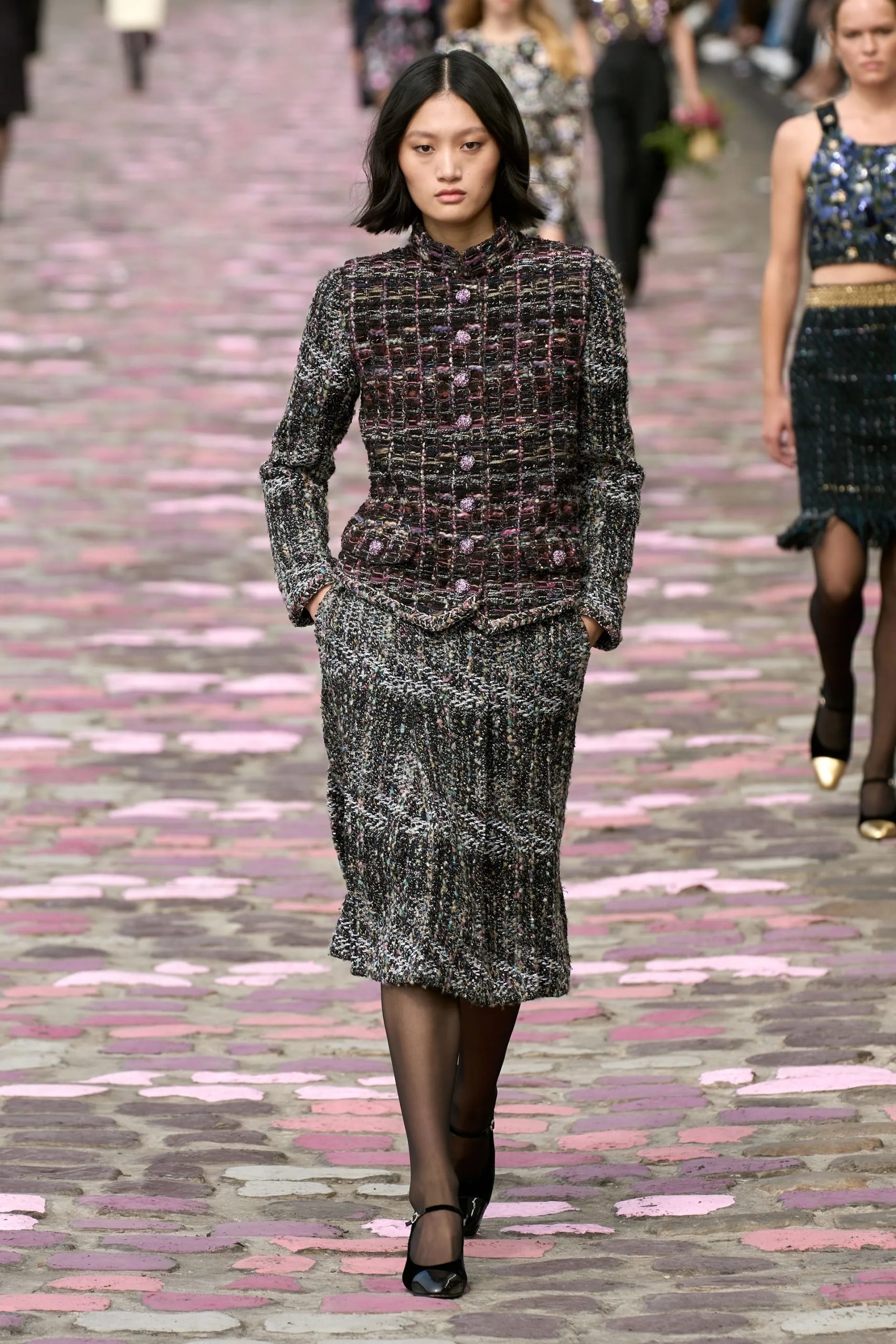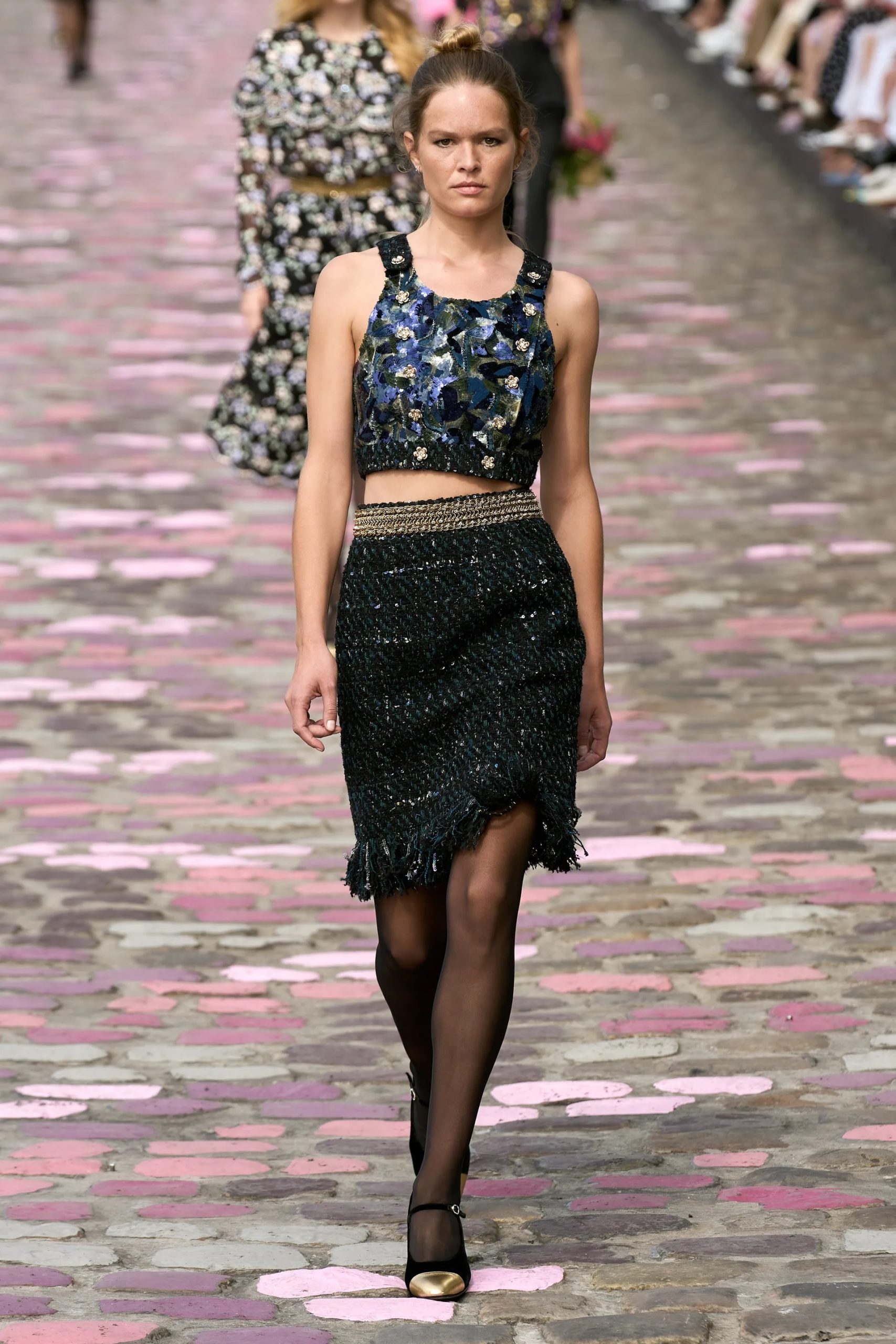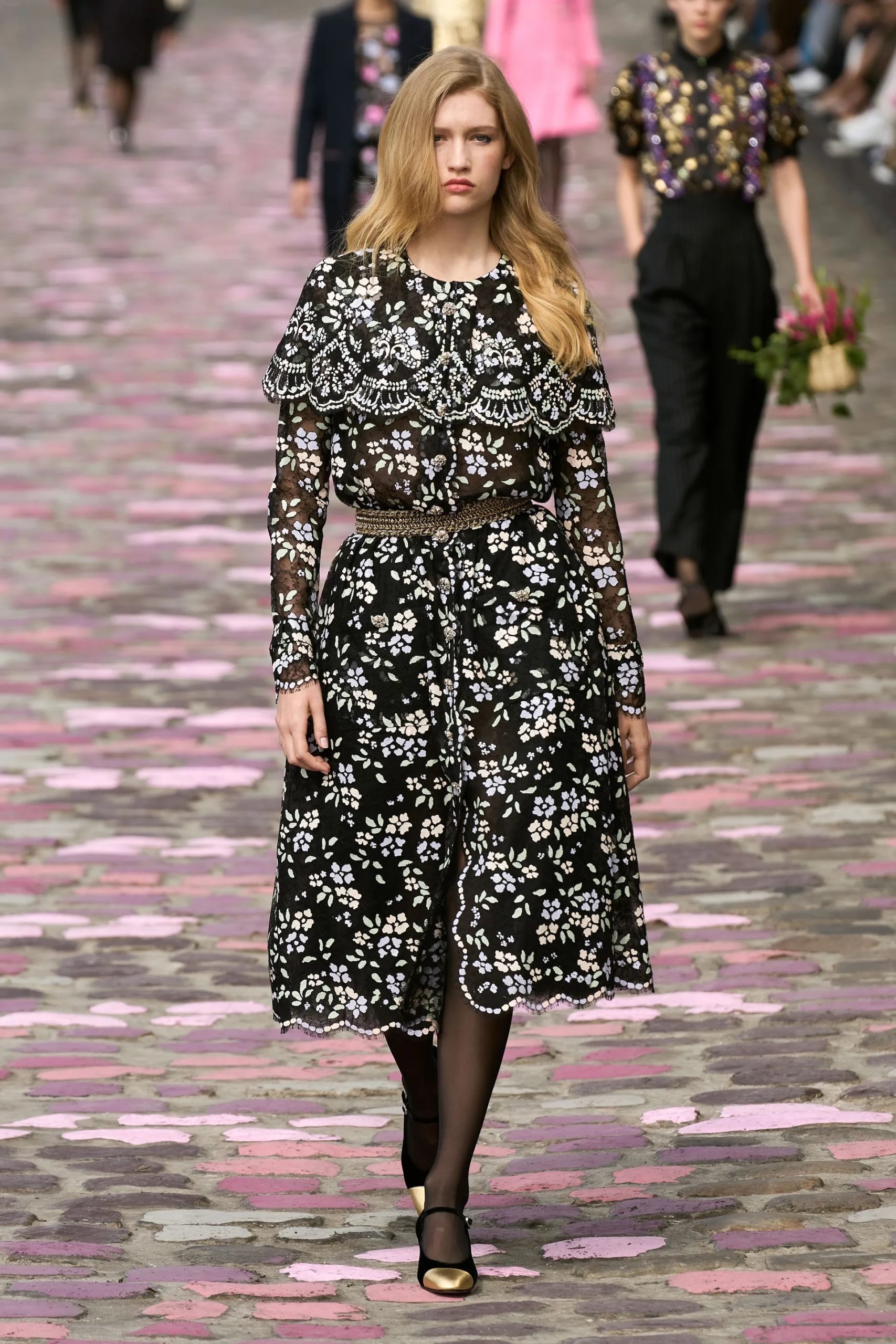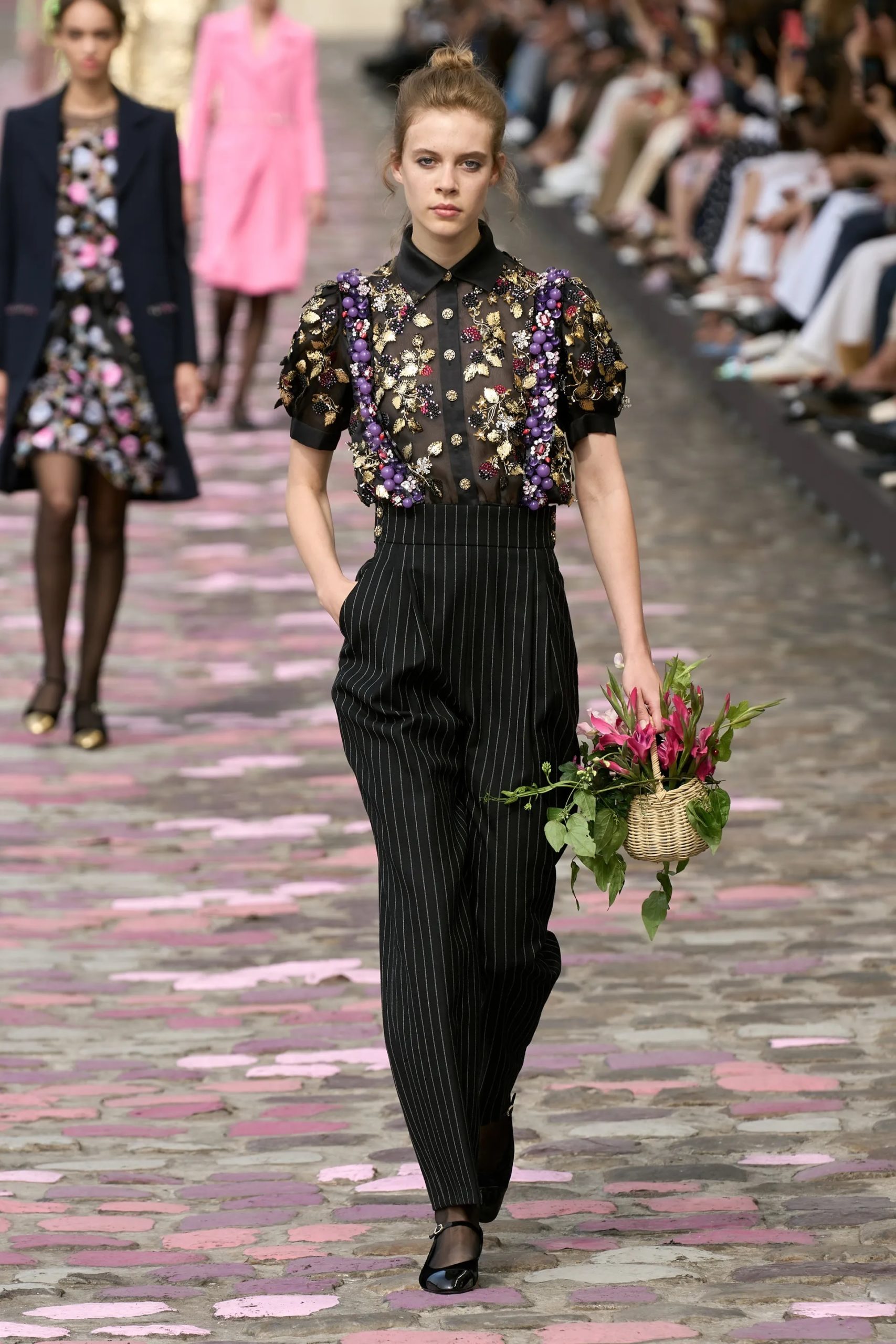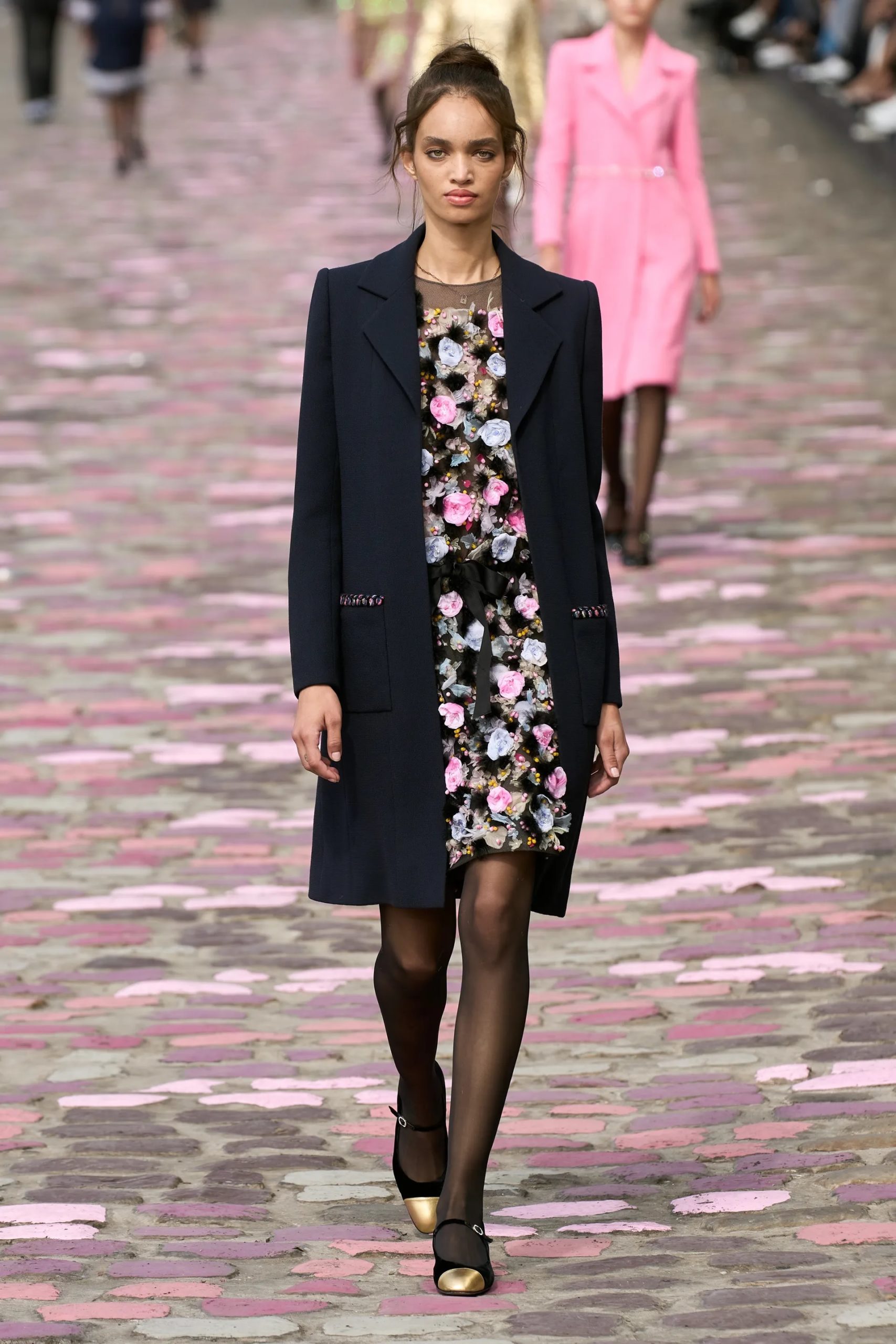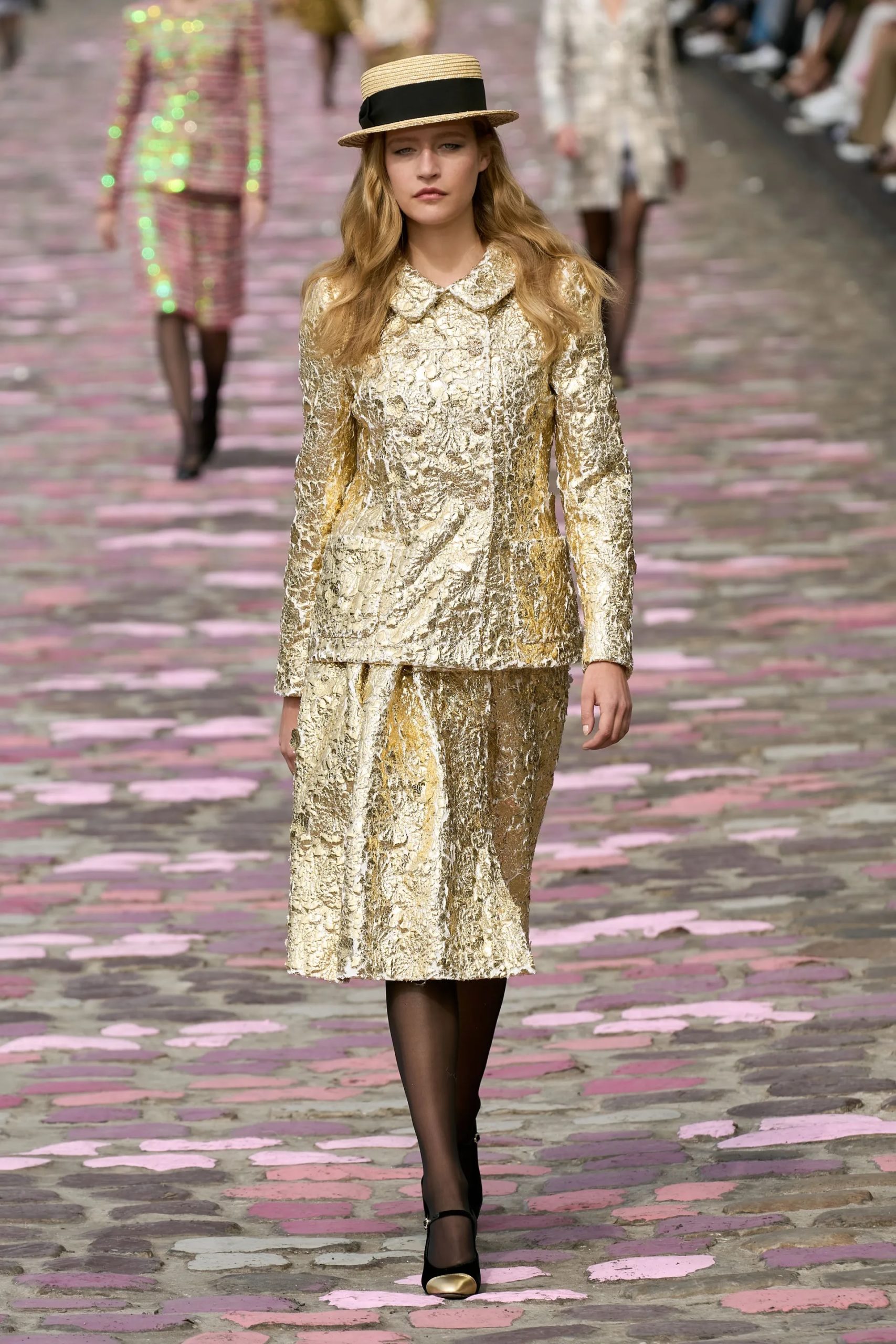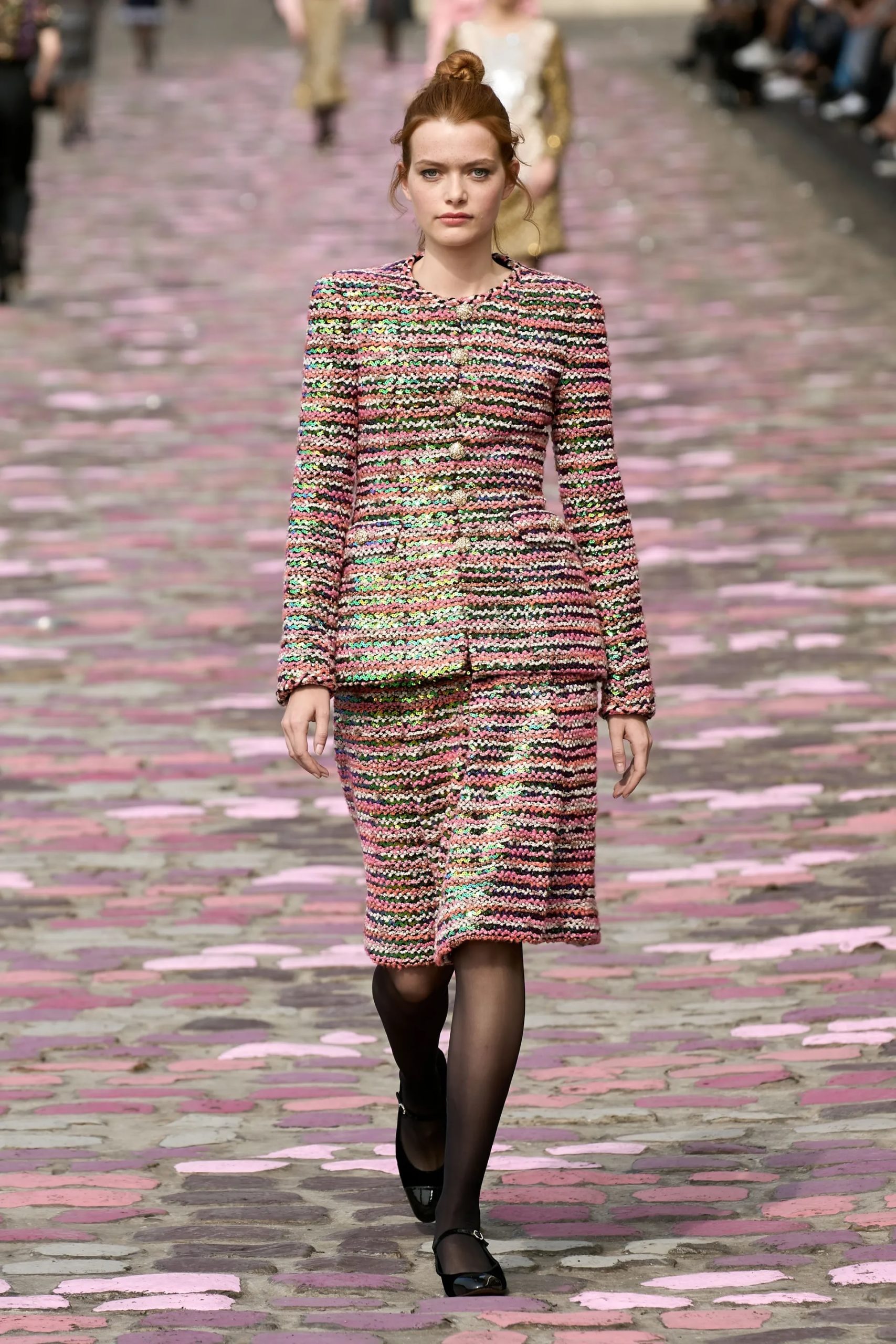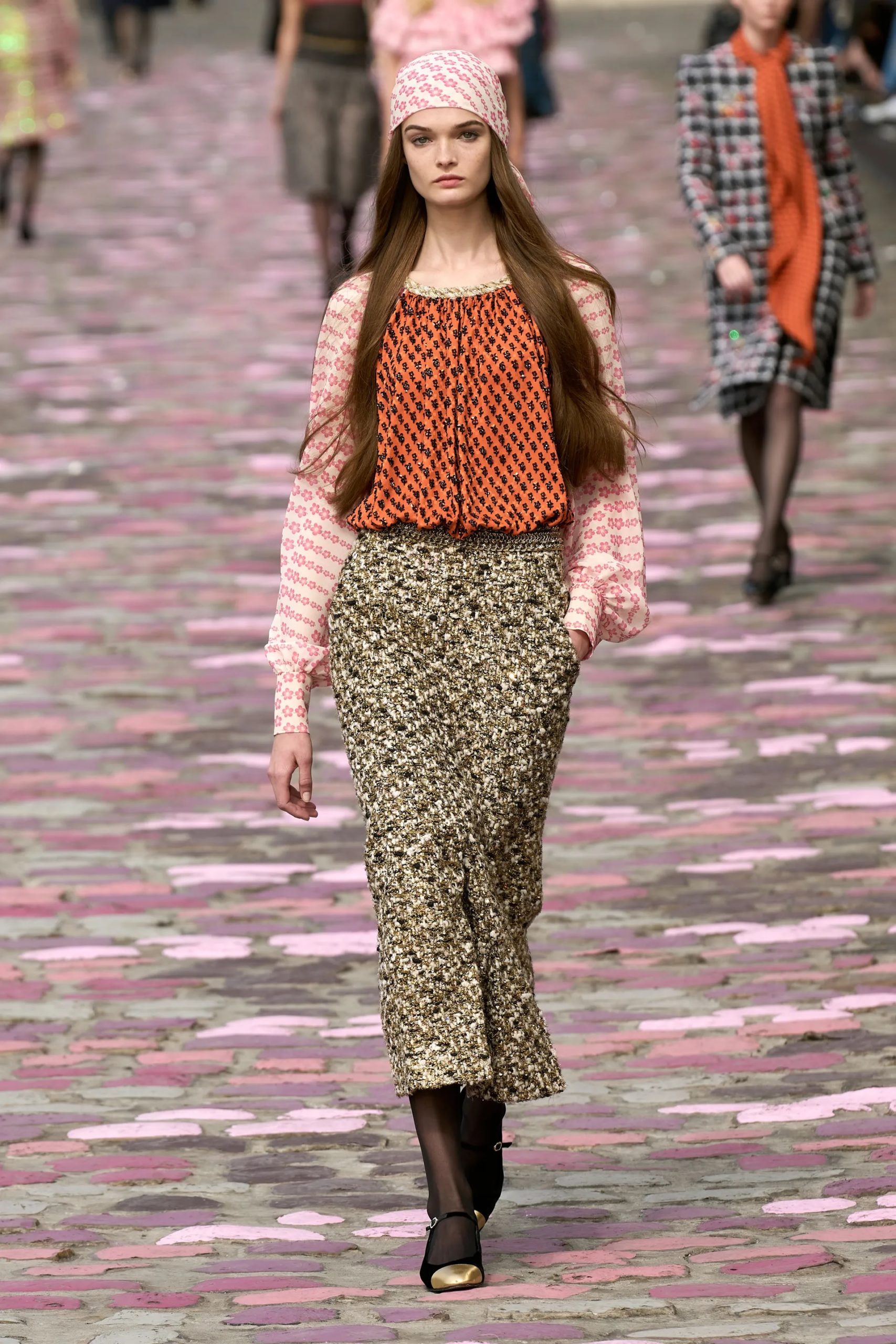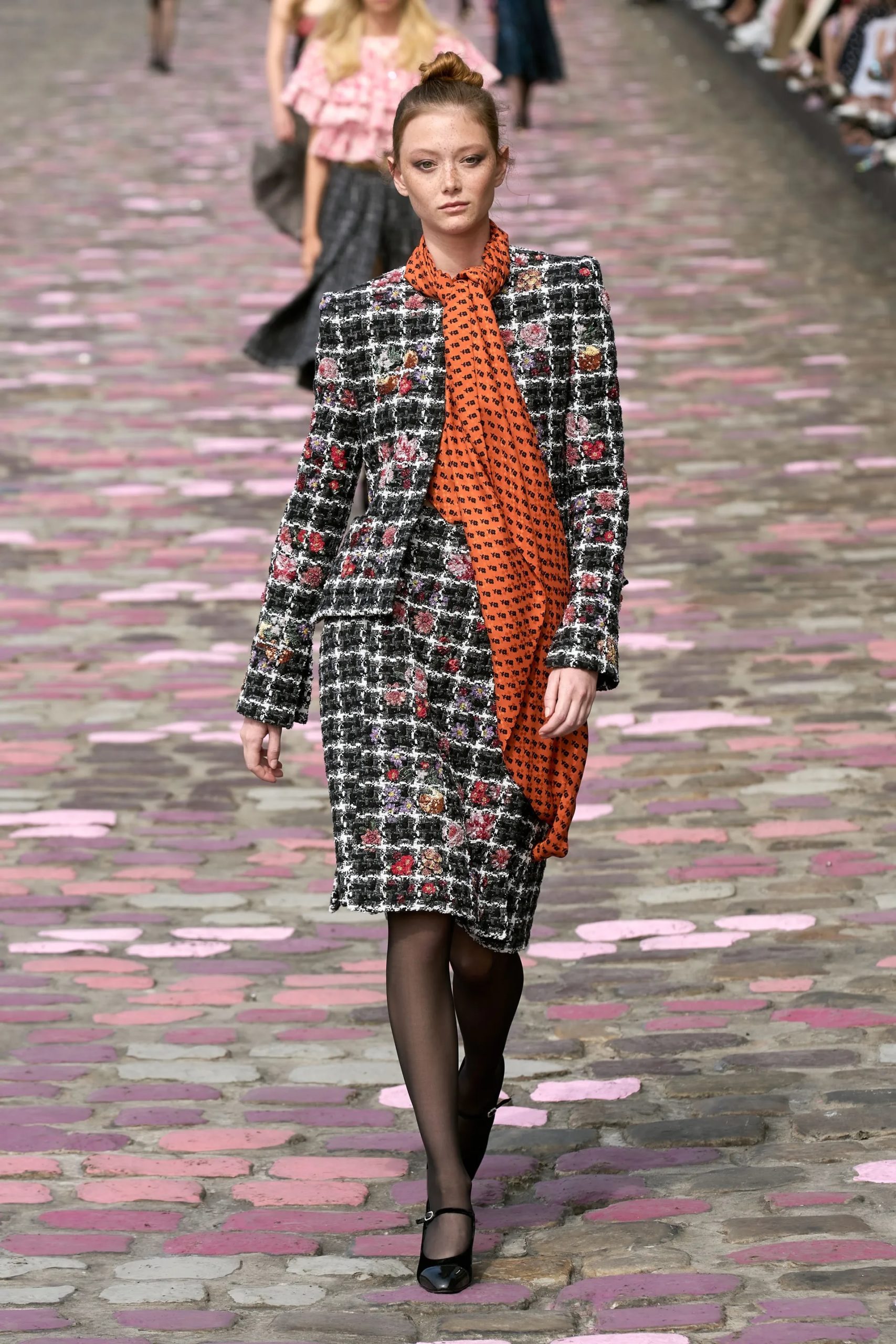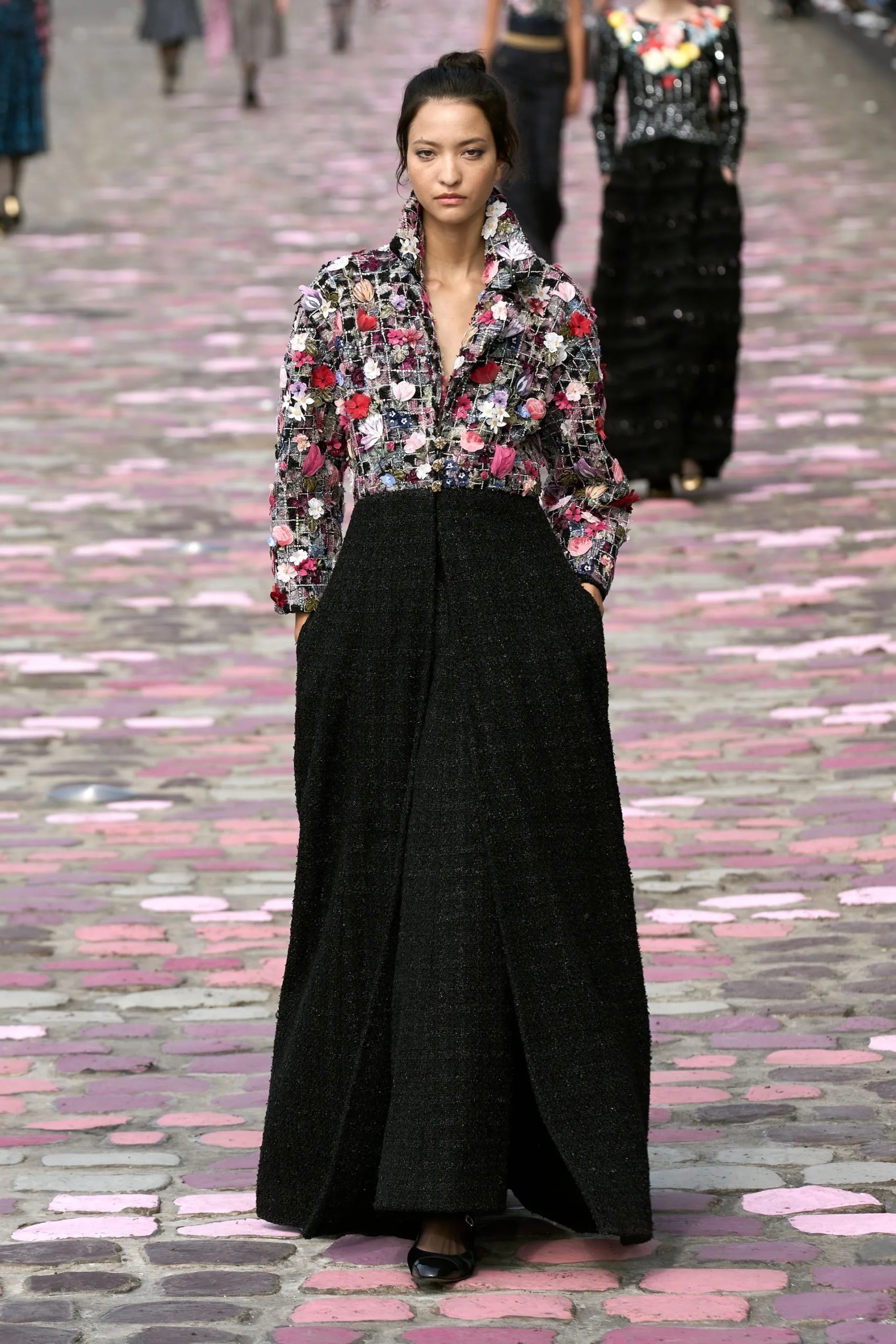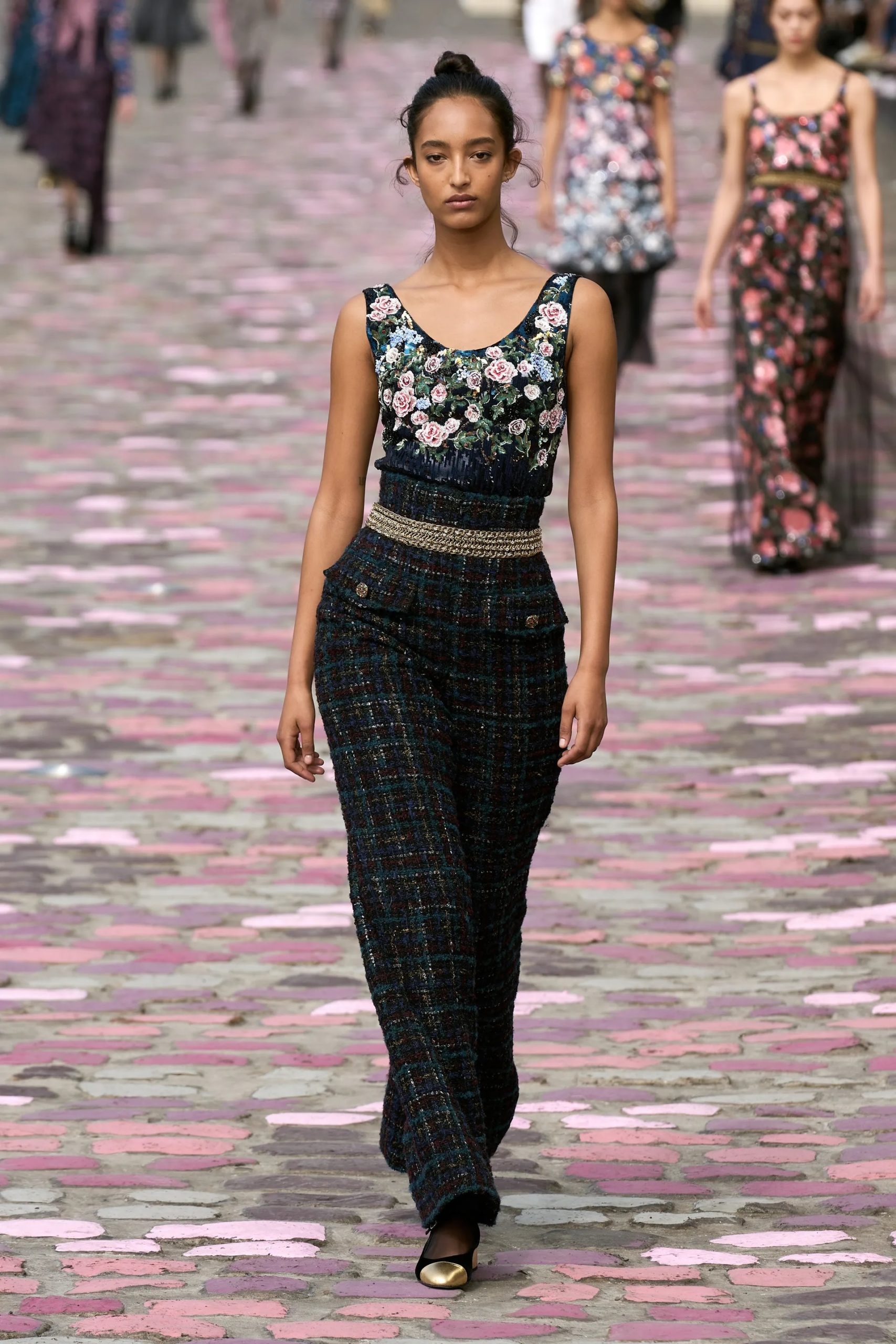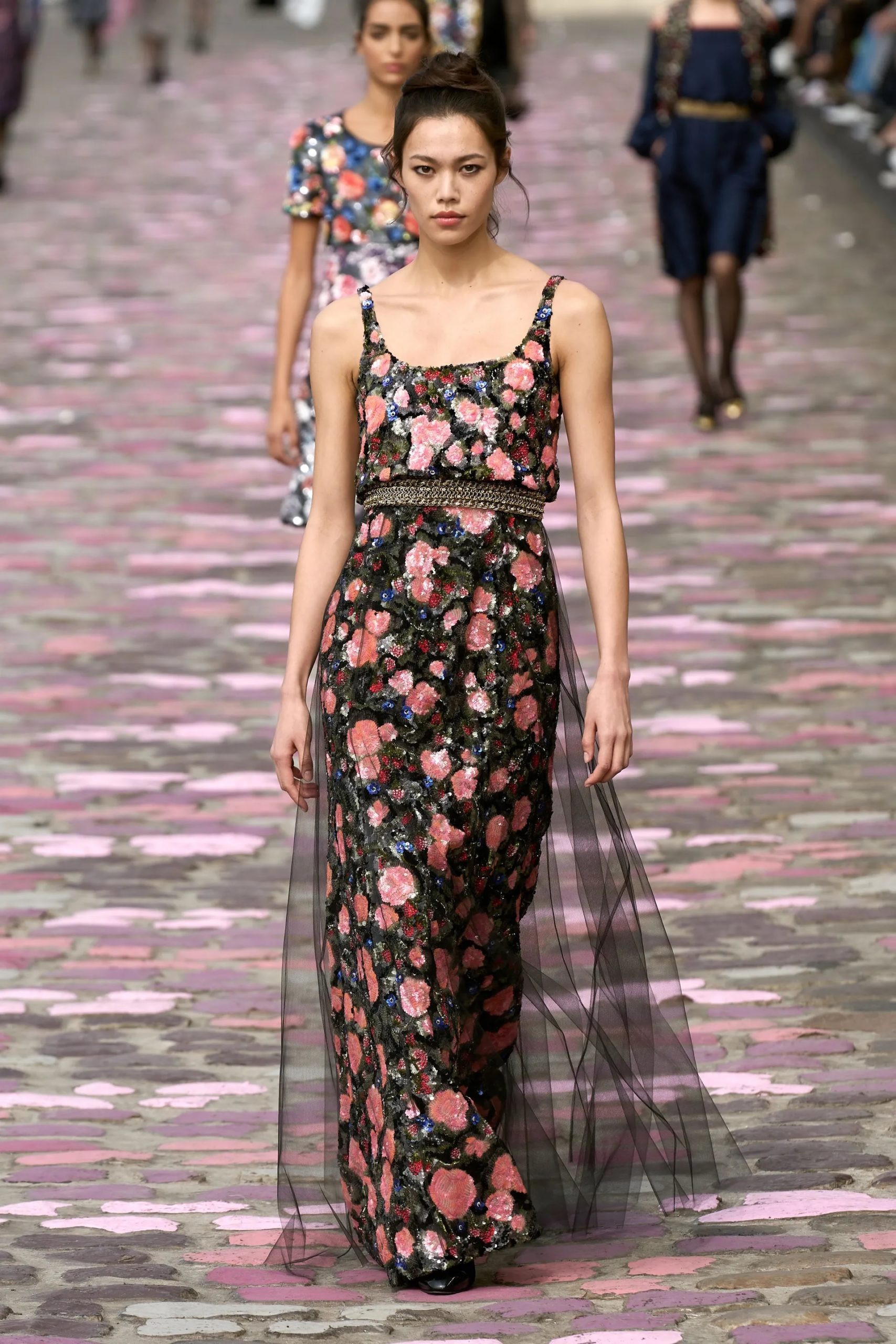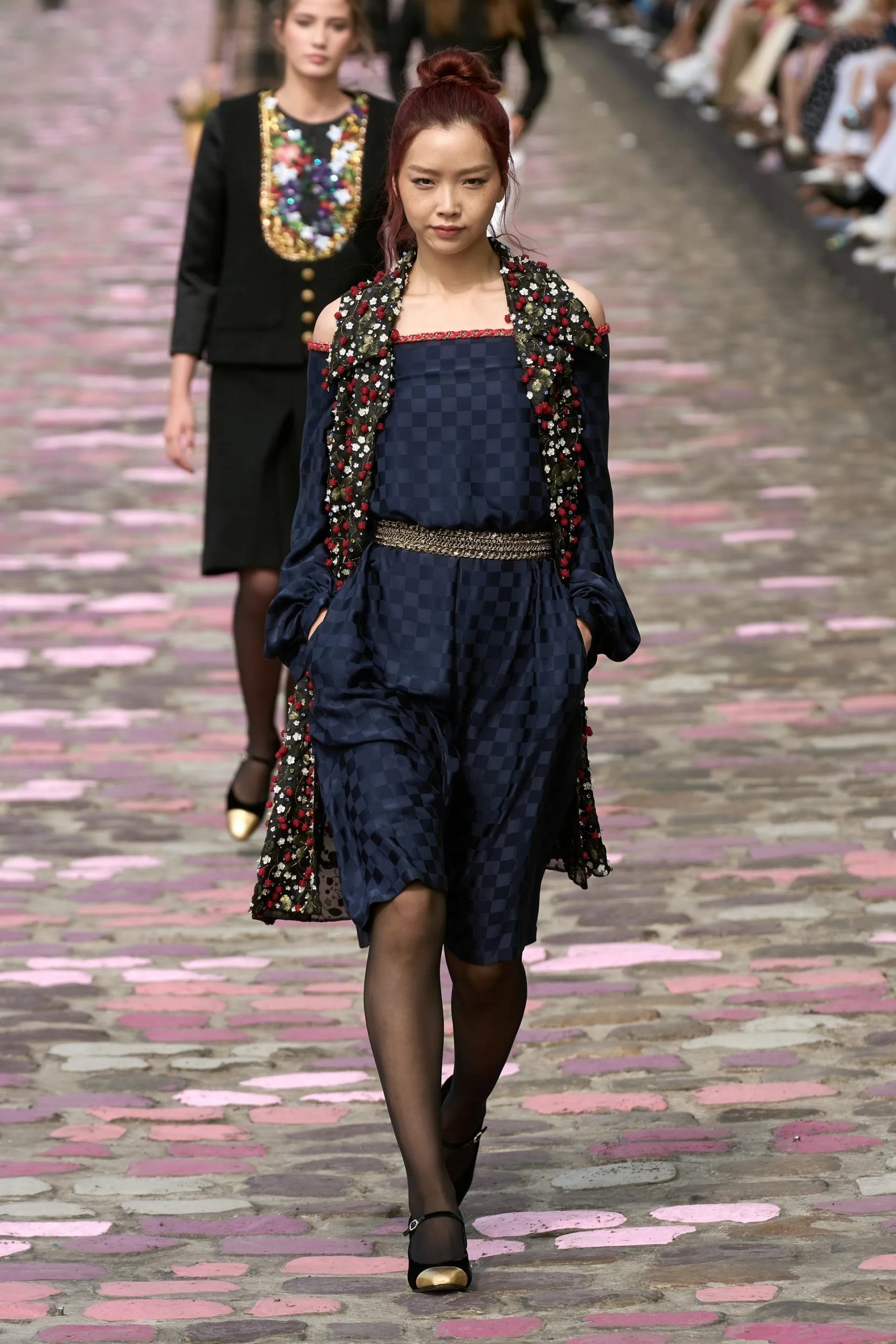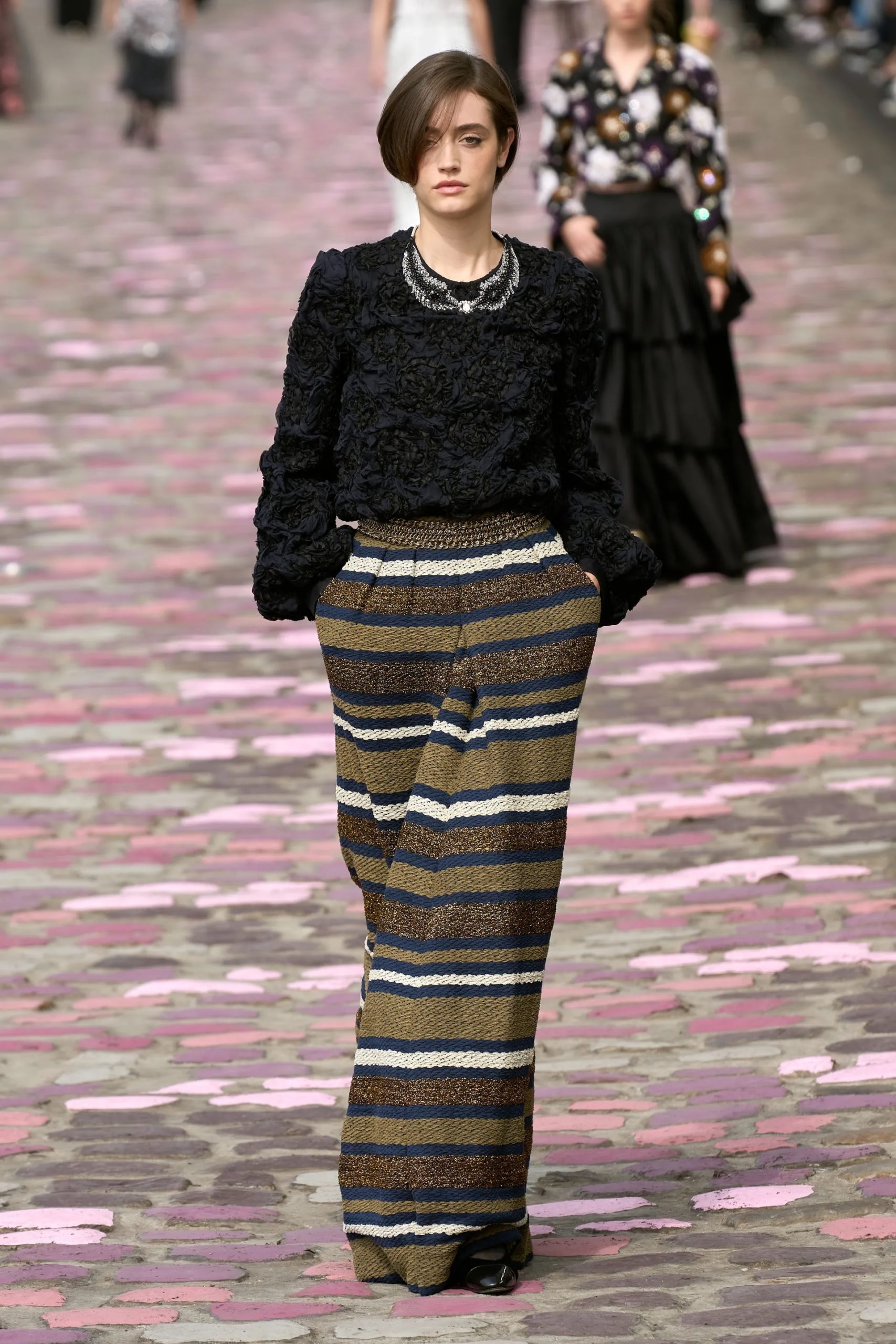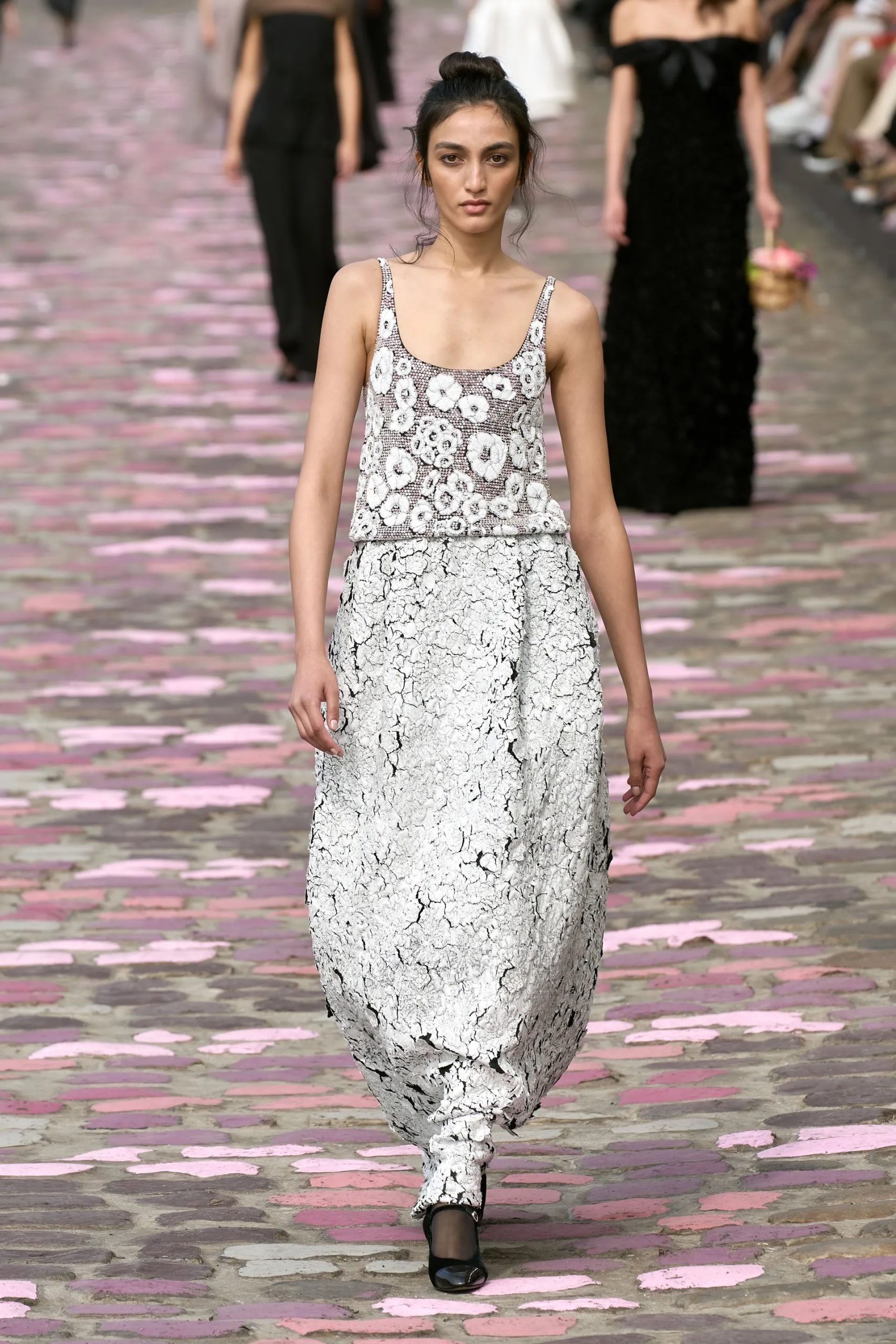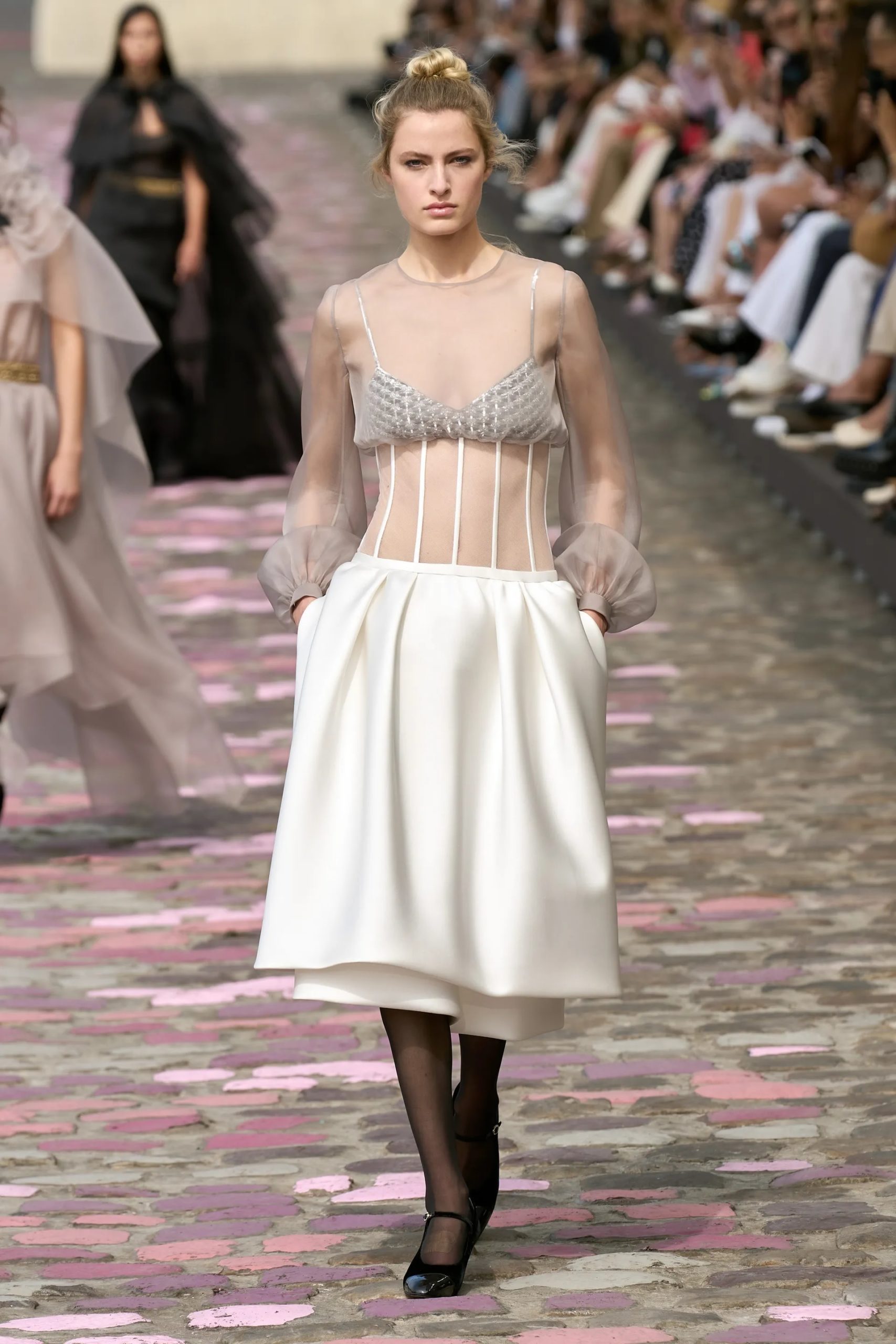 Credit: REUTERS/Sarah Meyssonnier, Vogue Runway