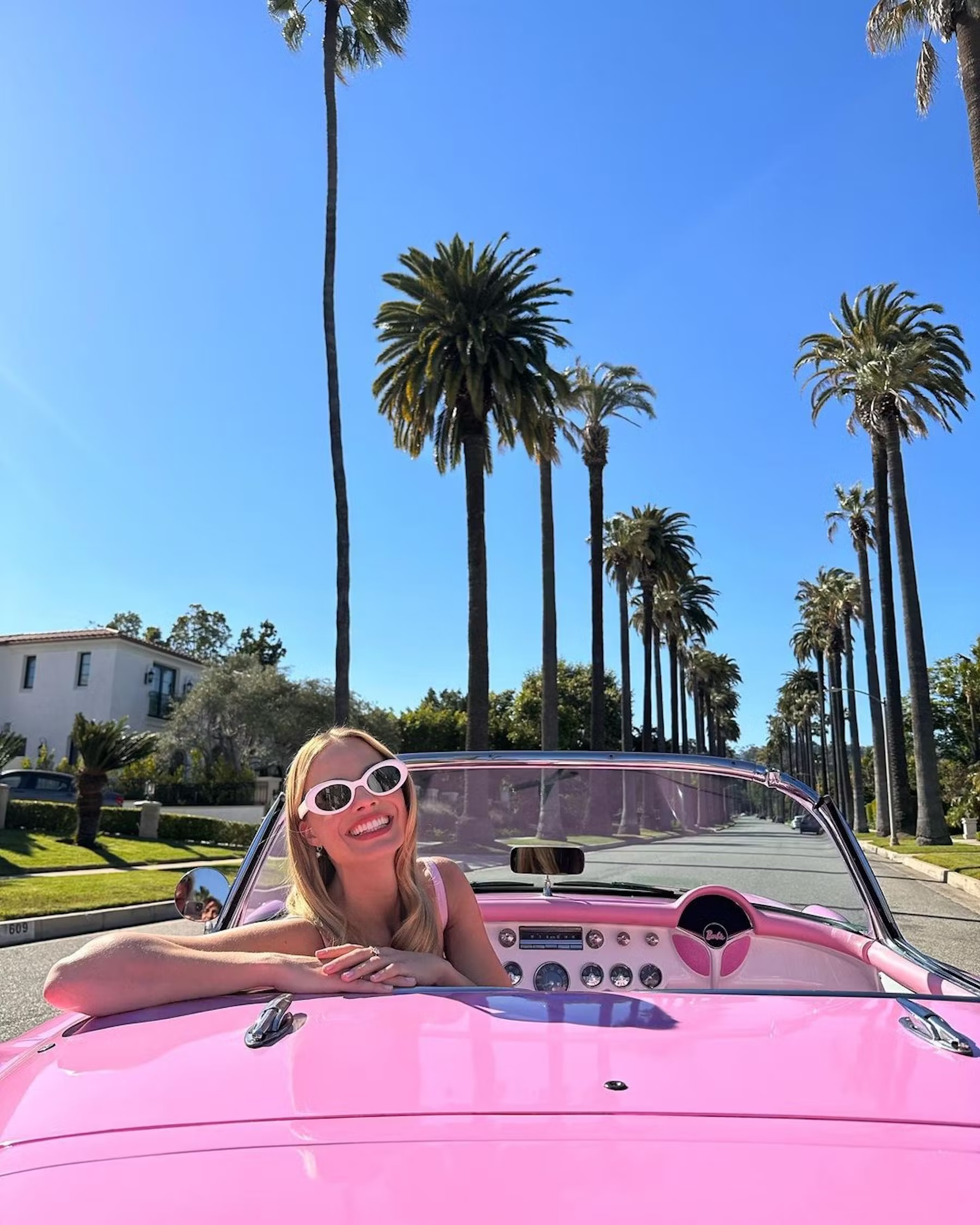 Come on, Barbie, let's go party! Film "Barbie" yang tayang sejak 19 Juli 2023 di Indonesia otomatis menciptakan demam outfit serba pink (dikenal juga trend Barbiecore). Tidak heran outfit yang mengambil inspirasi dari boneka Mattel ini jadi semacam "seragam" bagi para penonton film "Barbie" di bioskop. Tapi jika masih bingung harus pakai outfit ala Barbie seperti apa, outfit Margot Robbie selama press tour bisa dijadikan inspirasi mix-and-match. You can expect plenty of pink from her looks.
Baik di premiere, photo call, and everywhere in between, Margot Robbie tampil penuh komitmen dengan Barbiecore looks. Bahkan beberapa outfit-nya merekreasi outfit ikonis the real-life Barbie dolls. Mulai dari Barbie versi 60-an hingga 90-an, her Barbie press tour looks were very, very pink. Bisa dijadikan inspirasi outfit saat nonton Barbie di bioskop, bachelorette party, soirée, atau girls' day out. Now, it's time to make your life fantastic with Barbiecore wardrobe.
Outfit Margot Robbie Selama Press Tour "Barbie"
Vintage Barbie
Mengambil inspirasi dari Barbie "Enchanted Evening" 1960-an, Margot Robbie tampil vintage dengan gaun custom Vivienne Westwood Couture. Corseted dress warna blush pink ini hadir dengan drapery train samping. Lengkap dengan aksesori opera gloves dan kalung mutiara.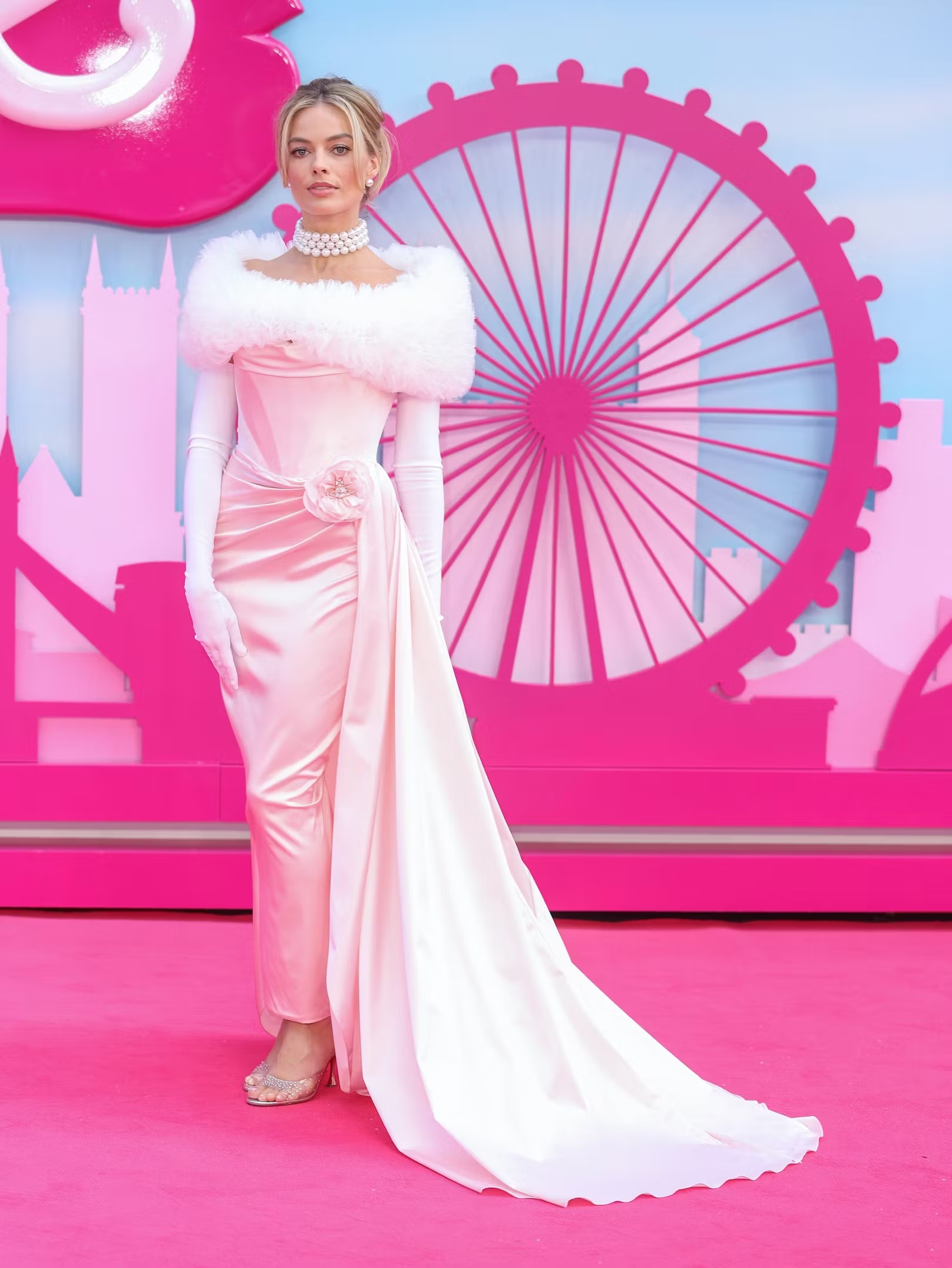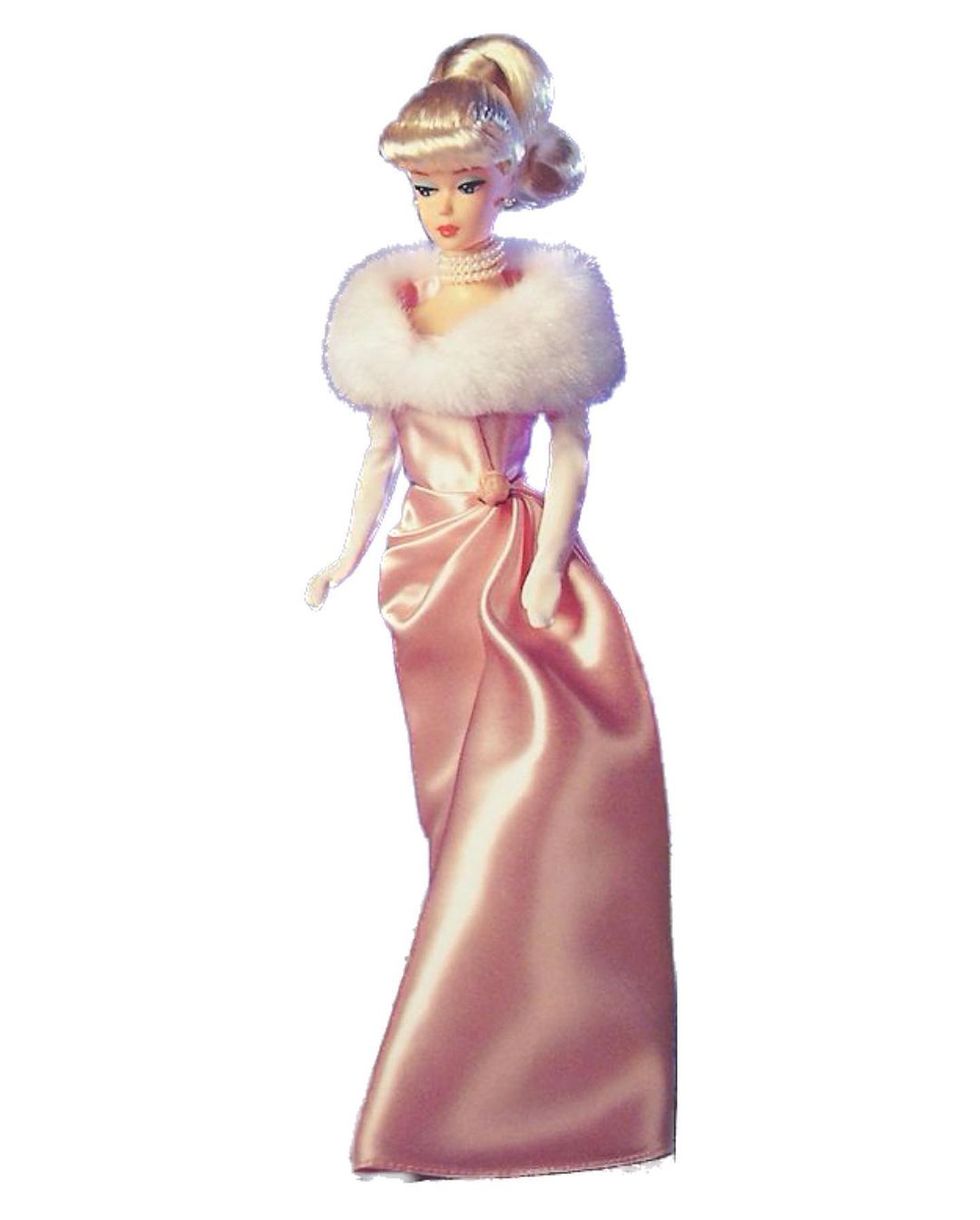 Margot Robbie tampil dengan gaun hitam custom Schiaparelli Haute Couture membuktikan Barbie tak selalu pakai pink. Penampilan kali ini diambil dari gaya Barbie pada "Solo In The Spotlight" di 1960. Opera gloves dan saputangan transparan melengkapi gaun sequin hitam dengan tulle skirt dramatis ini.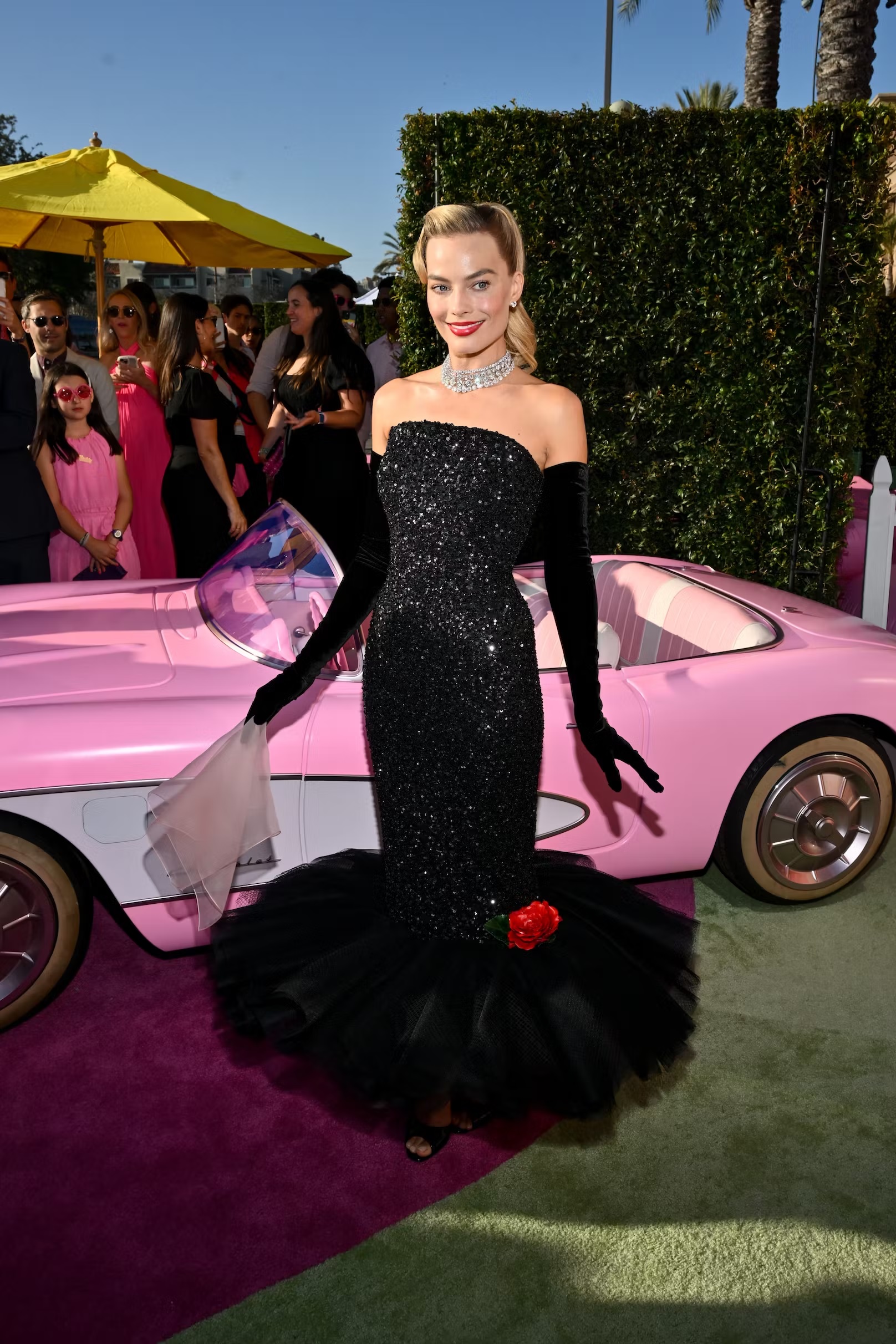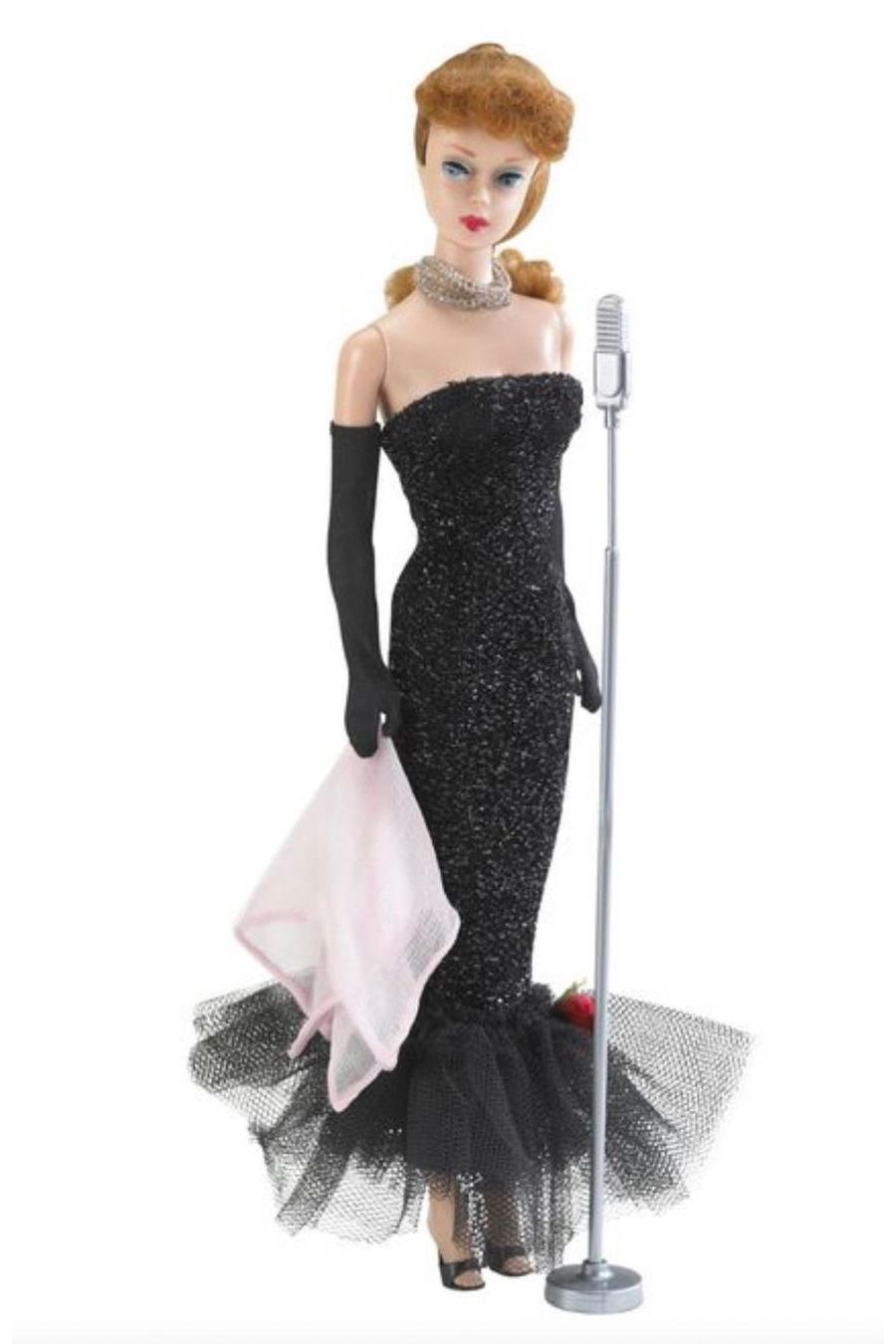 Bahkan Barbie pun bisa tampil dengan gaya seperti Jackie O. Memakai skirt suit dengan rhinestone embroidery dari koleksi Moschino Spring 2015, Margot melengkapi look-nya dengan topi dan heart bag yang matching. Seperti inilah Barbie pada "Sparkling Pink Barbie" di 1964 saat hidup.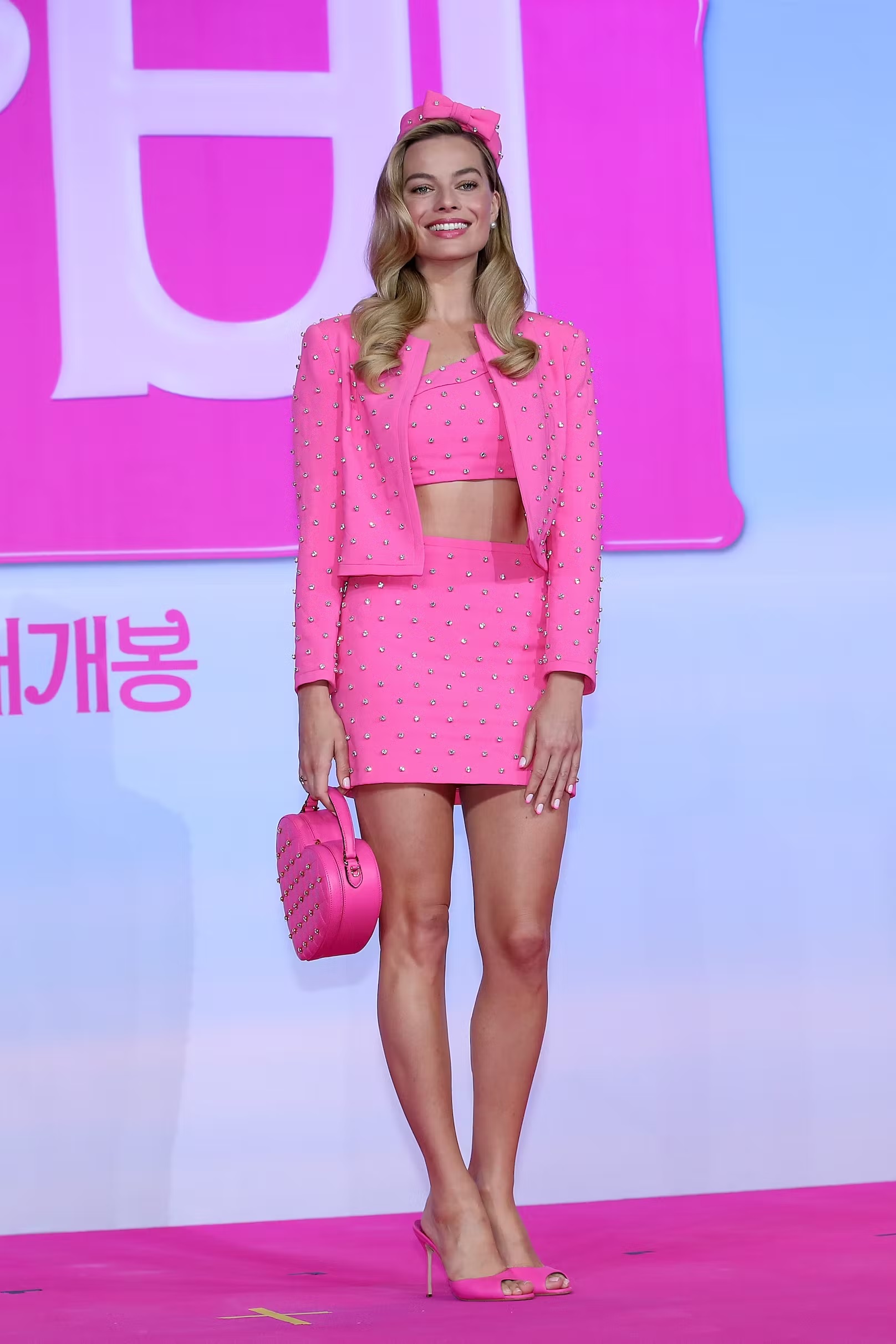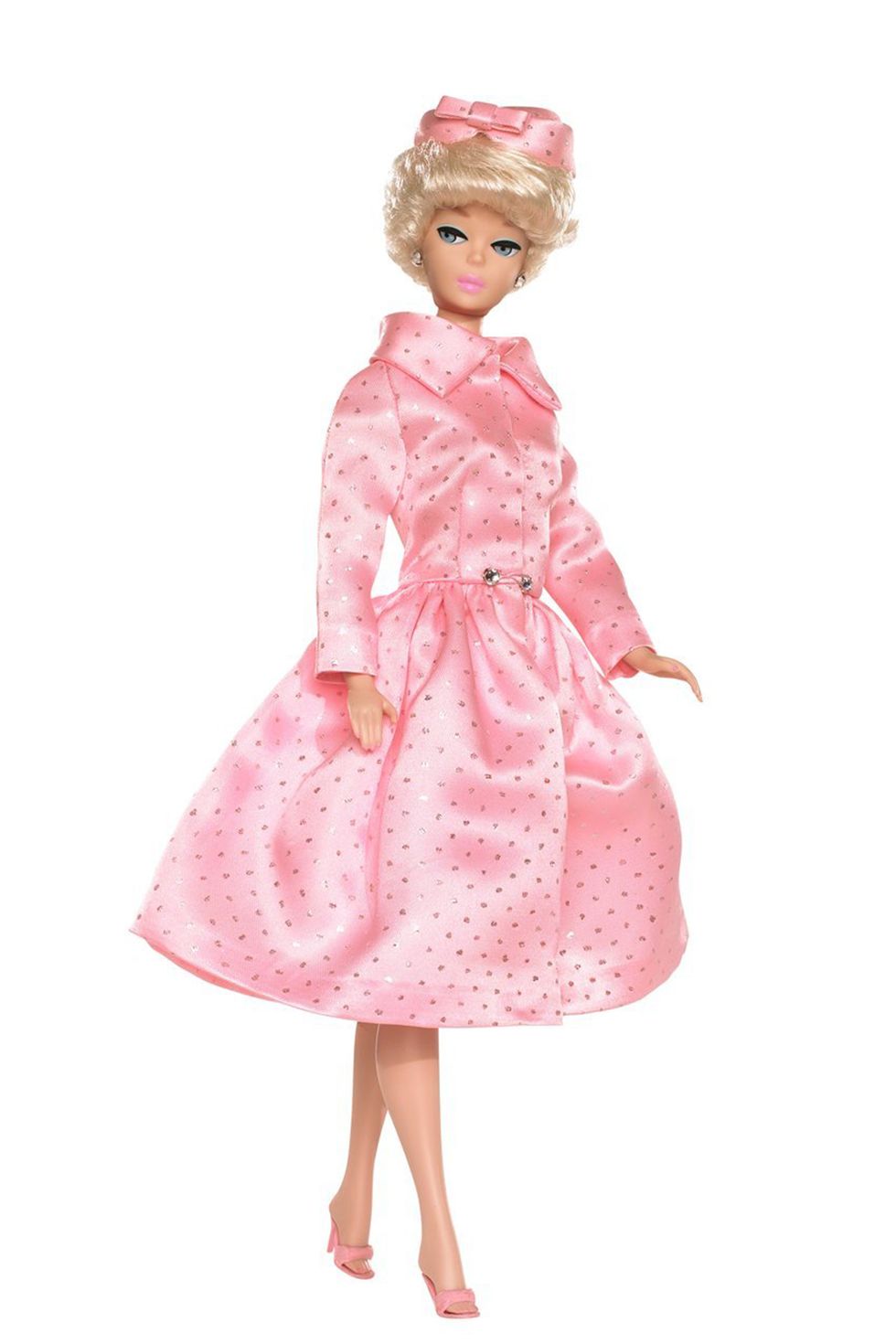 Retro Barbie
Memberi nostalgia akan "Totally Hair Barbie" di 1992, Margot Robbie tampil dengan crimped long hair untuk menyempurnakan look-nya dengan mini dress Emilio Pucci.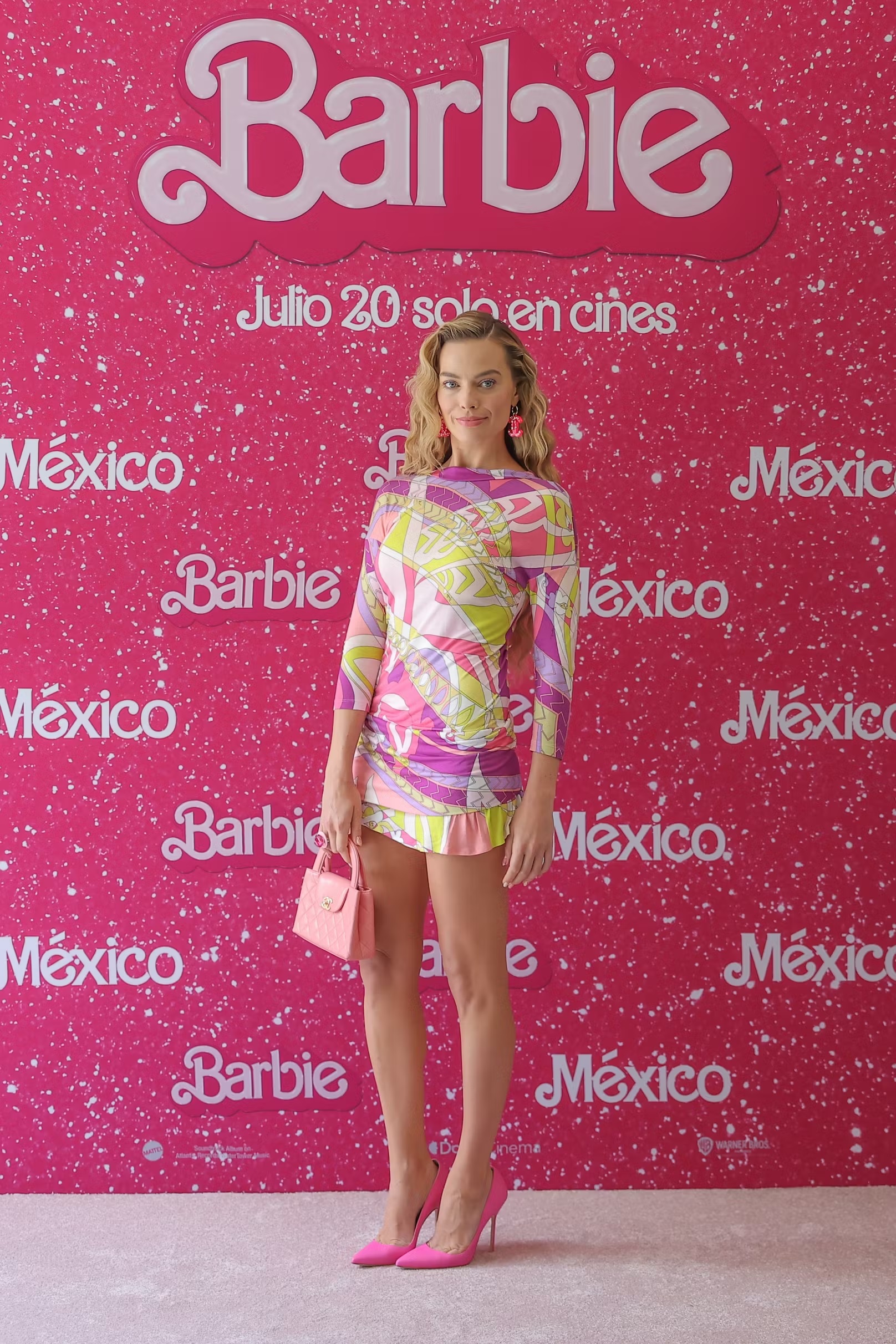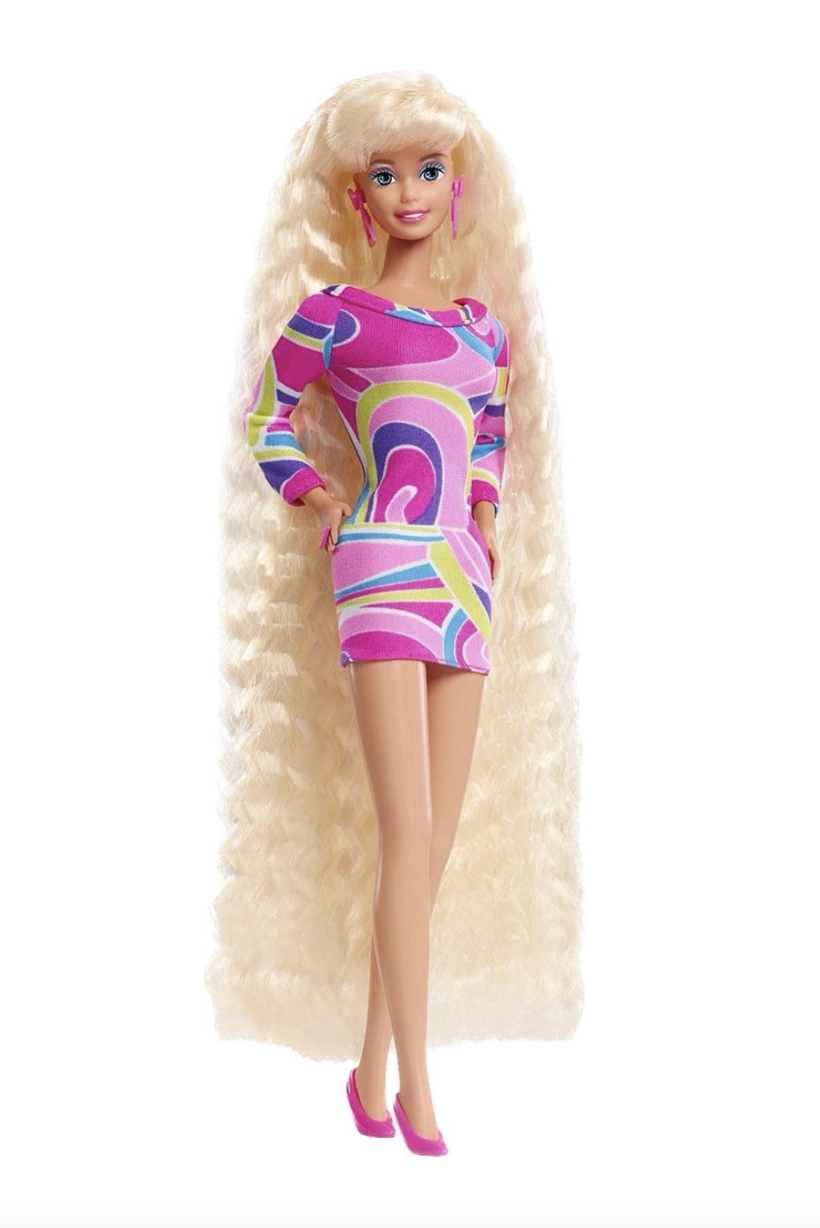 Kali ini Versace jadi pilihan Margot Robbie untuk ciptakan gaya ikonis Barbie pada "Day to Night Barbie" di 1985. Look ini melibatkan pink power suit, boater hat putih, La Medusa bag, lengkap dengan aksesori cellphone bertabur rhinestone. Tidak lama setelah itu, Margot muncul dengan Versace look kedua: shimmering bodice dan tulle skirt – masih berdasarkan desain asli sang boneka.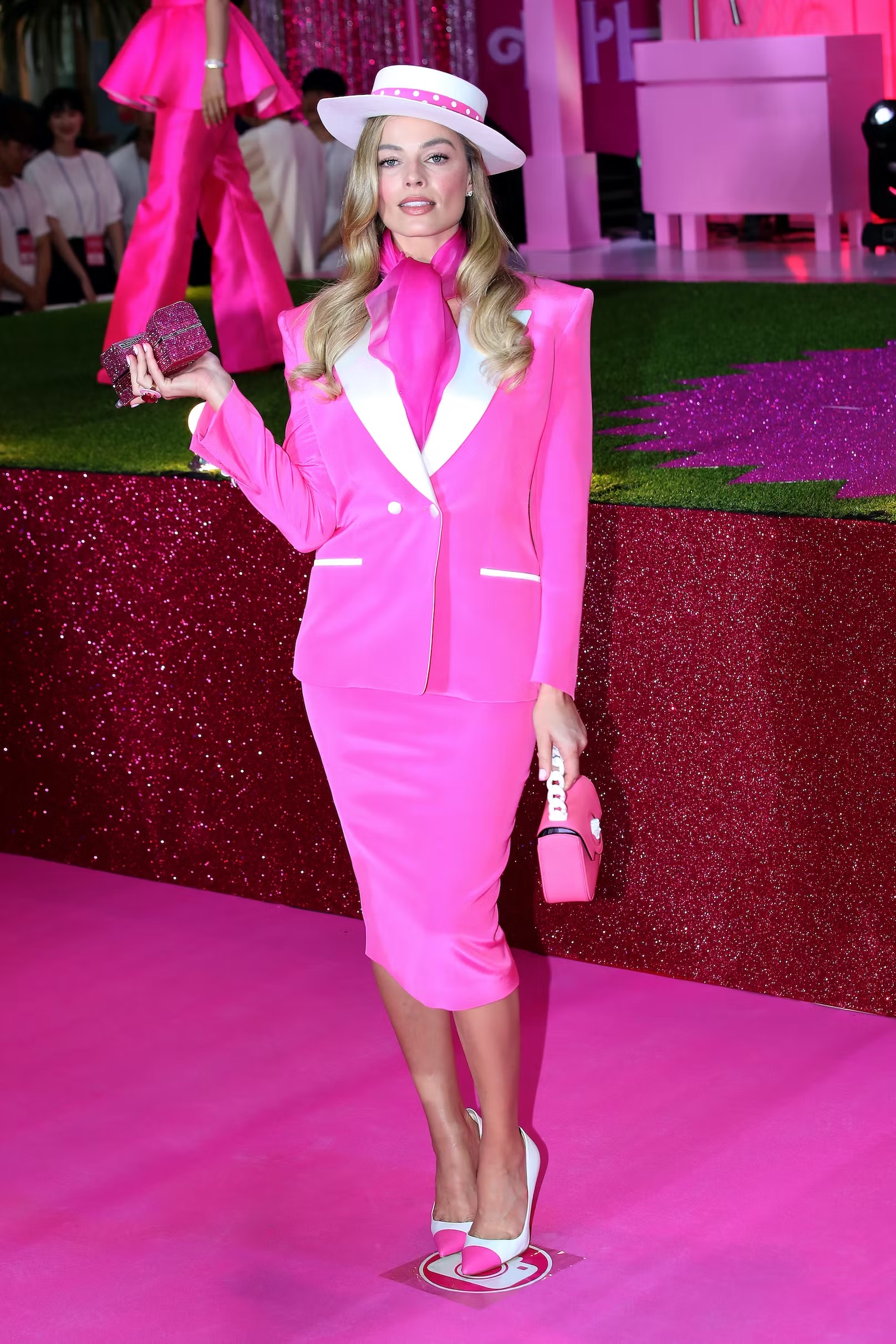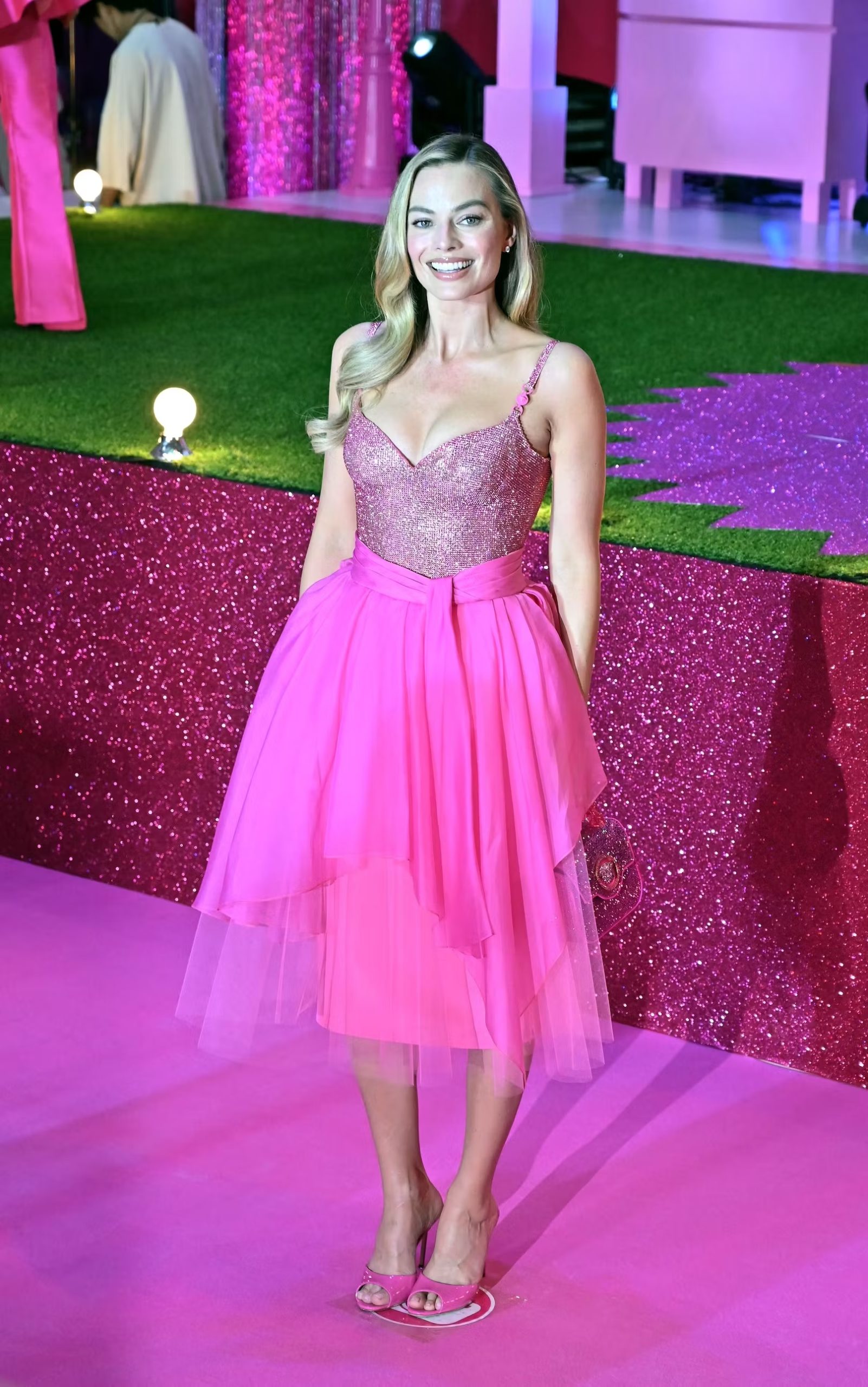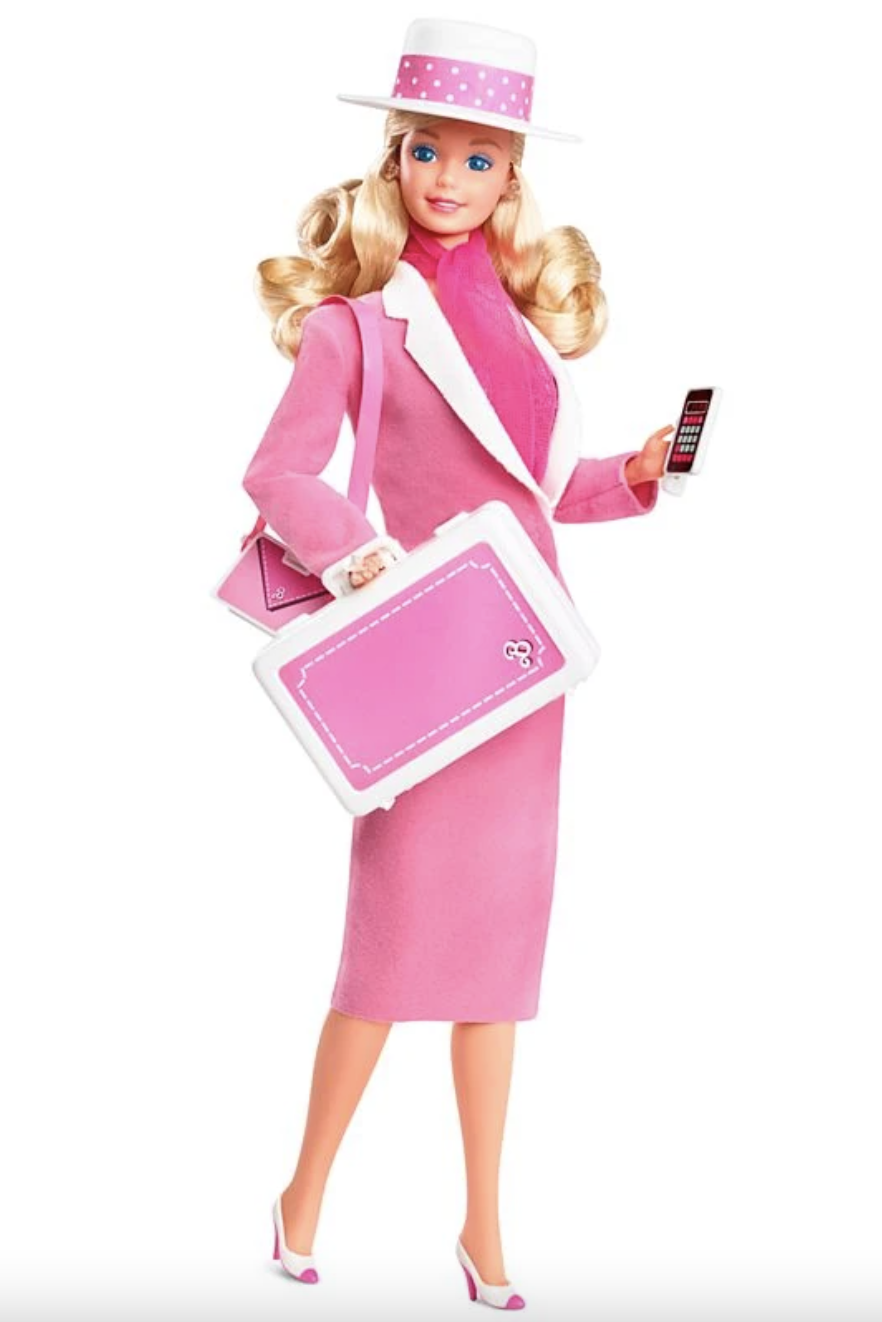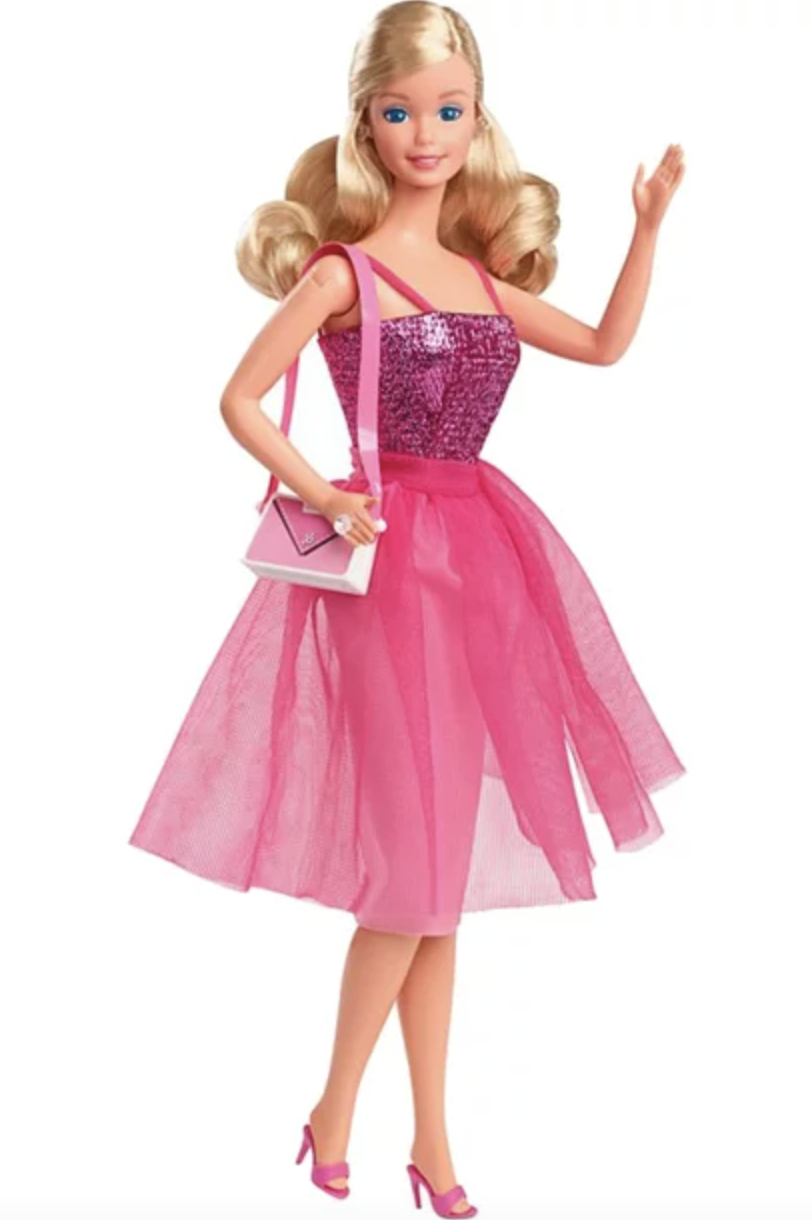 Terlihat di Beverly Hills dengan mobil bubblegum pink-nya, Margot Robbie tunjukkan gaya retro dengan matching set warna bright pink dari Bottega Veneta.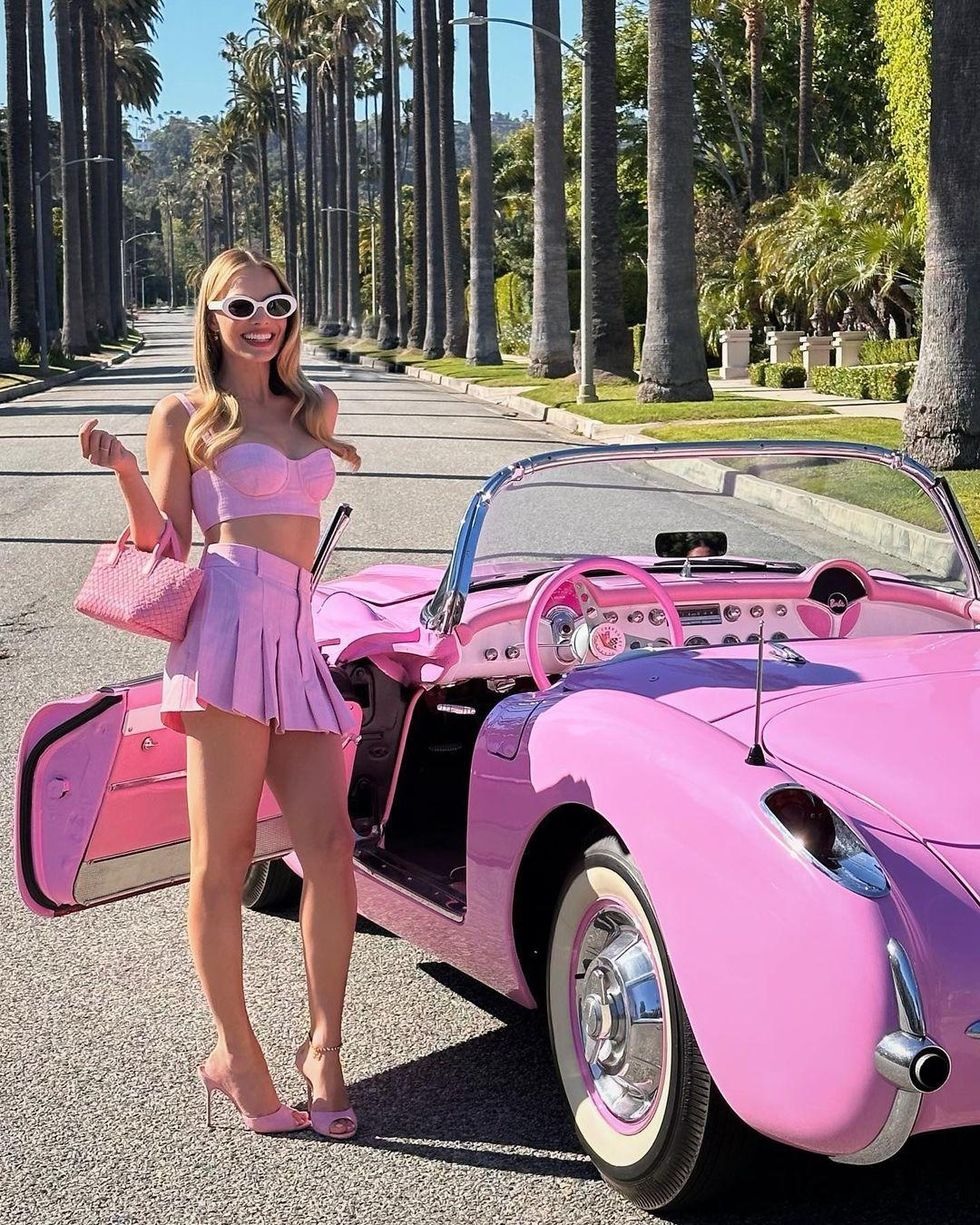 Penghormatan kali ini untuk "Earring Magic Barbie" di 1992. Mini dress hot pink Balmain lengkap dengan silver chain belt yang bahkan punya star charm yang sama dengan Barbie benar-benar menjadikan Margot Robbie the living plastic doll.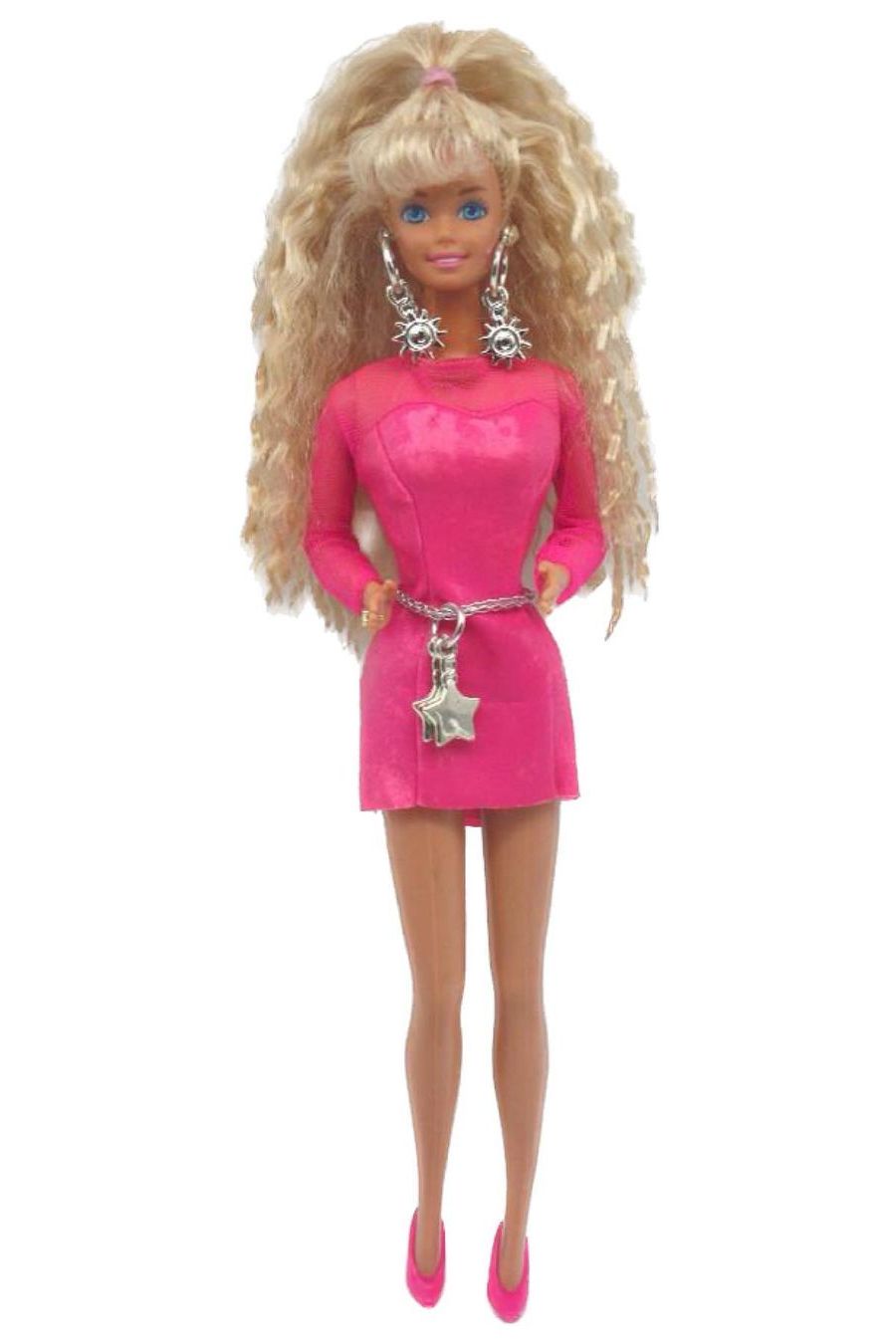 Modern Barbie
Masih meniru the real Barbie doll, Margot Robbie tampil dengan mini dress polkadot dari Valentino yang dipadukan dengan white heels dan yellow purse. Look ini diambil dari gaya Barbie pada "Pink and Fabulous" di 2015. Kunjungi butik Valentino Indonesia.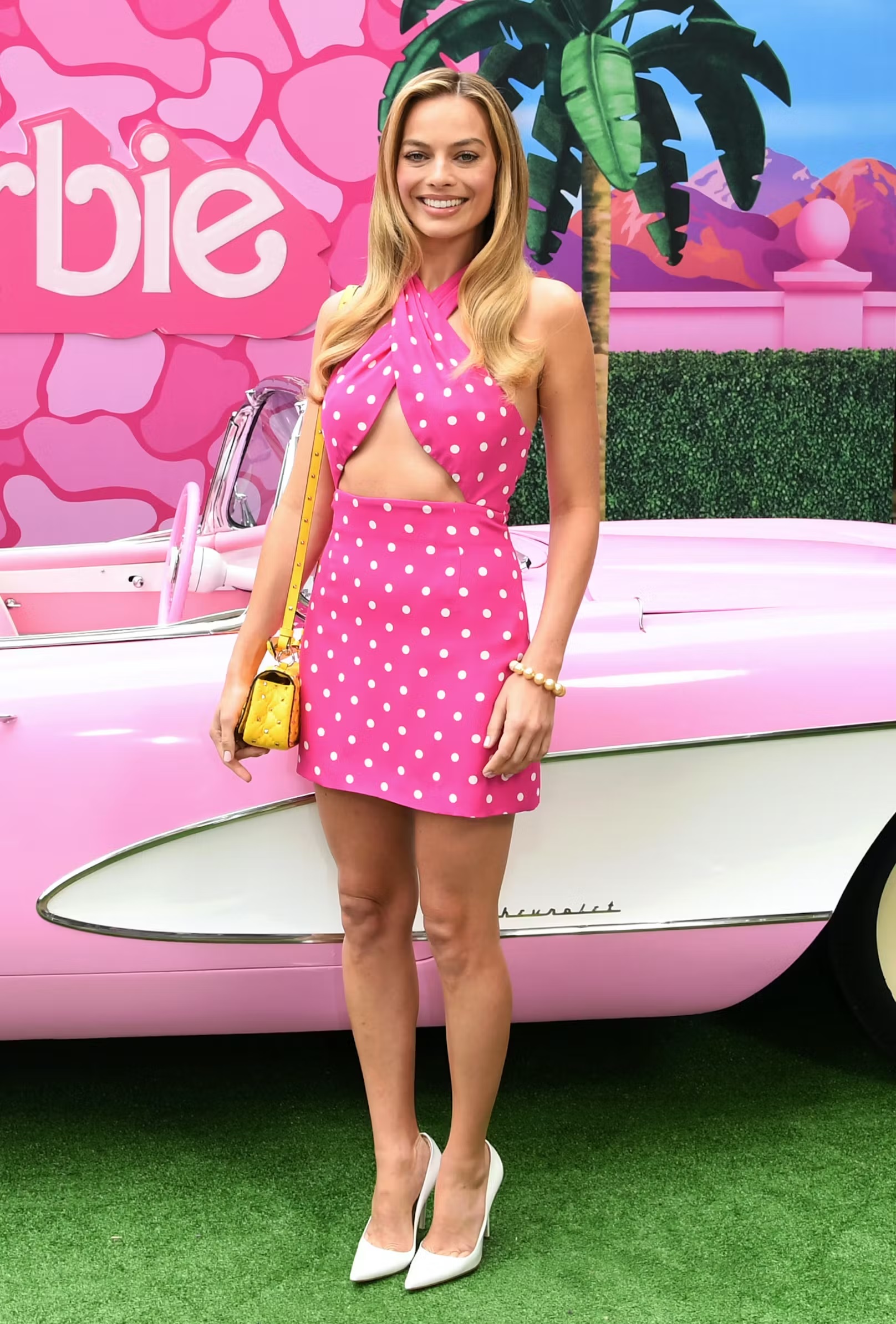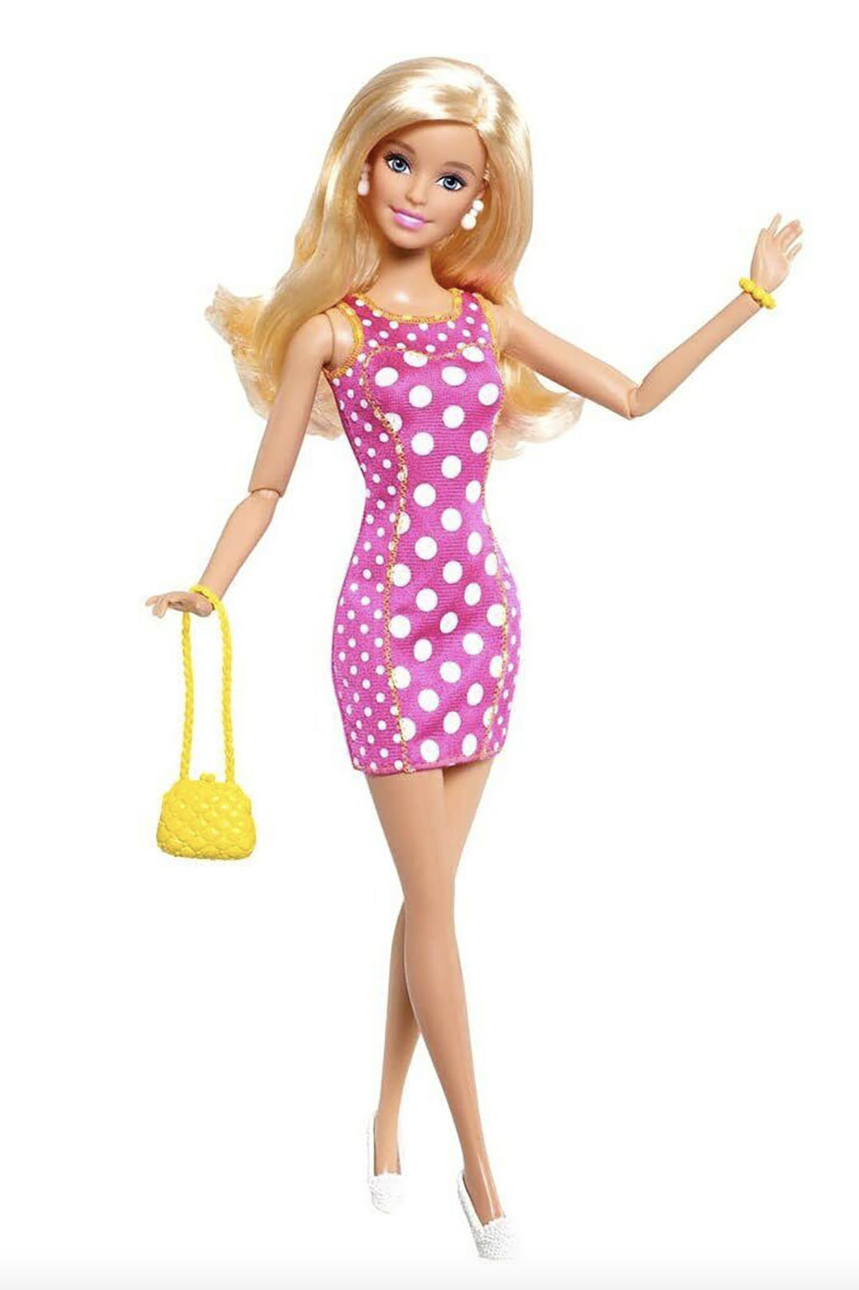 Gingham Barbie
Motif gingham warna baby pink juga jadi gaya tak terpisahkan dari seorang Barbie, terlebih saat versi Quick Curl rilis di 1973. Tidak melupakan warisan ini, Margot Robbie menampilkan gingham selama press tour melalui matching set dari Prada.