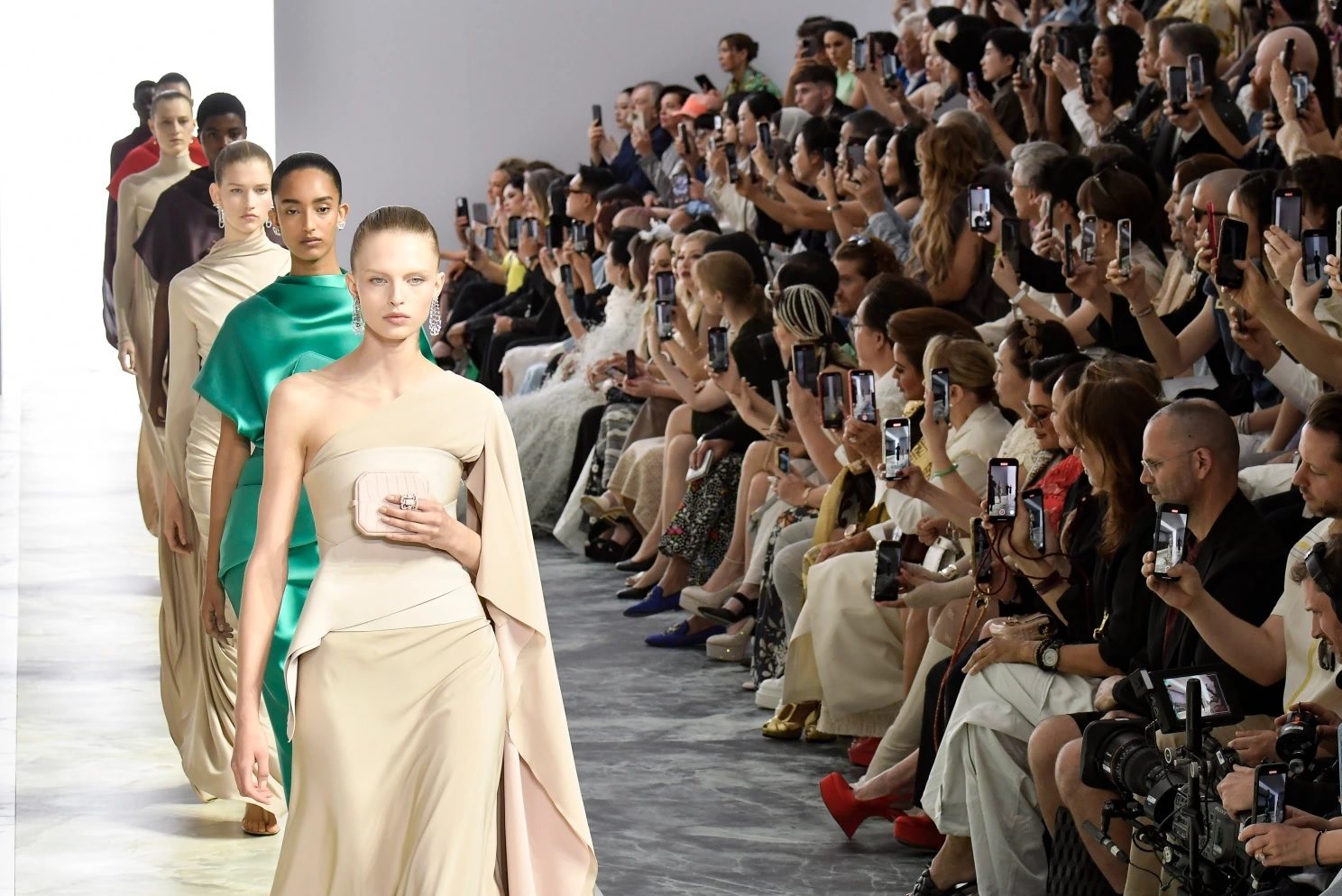 Kim Jones masih bermain dengan evening wear untuk koleksi FENDI Haute Couture Fall Winter 2023. Melanjutkan simplicity yang menjadi intisari rancangannya, kali ini Jones mengambil inspirasi dari koleksi high jewelry Delfina Delletrez. Sehingga kita bisa melihat banyak unsur perhiasan pada koleksi couture ini. Mulai dari palette warna yang diambil dari batu-batu berlian hingga bordir perhiasan, ada craftmanship tertinggi yang selalu bisa diandalkan dari rumah fashion ini.
Let's talk about the silhouette first. FENDI Haute Couture Fall Winter mengingatkan akan gaun dewa-dewi, dimana gaun dimainkan dalam volume, drapery, dan bentuk pahatan melalui pola potong yang rumit. Simple, timeless, tapi elegan. Apalagi dengan ditambahkannya berbagai detail-detail berkilauan. Seperti knitted dress dengan taburan kristal-kristal kecil, bordiran kristal yang membentuk serupa armor, hingga gaun warna rose yang pengerjaannya memerlukan 1.200 jam.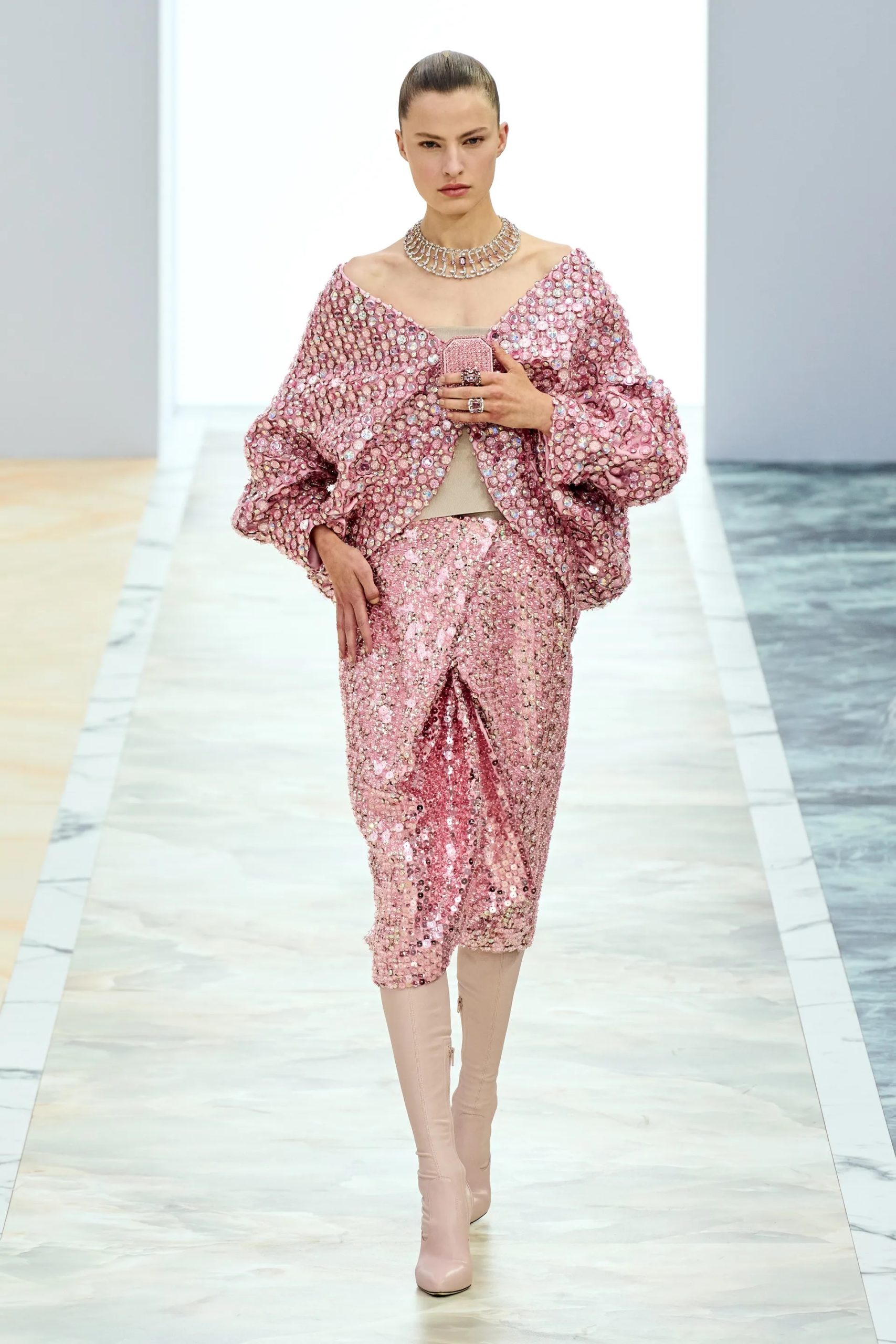 Meski tidak semua memiliki embellishment perhiasan, warna koleksi yang ditampilkan mewakili warna batu berlian. Pink pucat, mint, beige, chocolate brown, dan merah – terinspirasi dari warna berlian – mendominasi. Cara lain Jones menggabungkan dunia clothing dan jewelry adalah mengirim para model berjalan sambil memegang kotak perhiasan box minaudière – yang sekaligus memamerkan koleksi perhiasan FENDI di jari-jari mereka.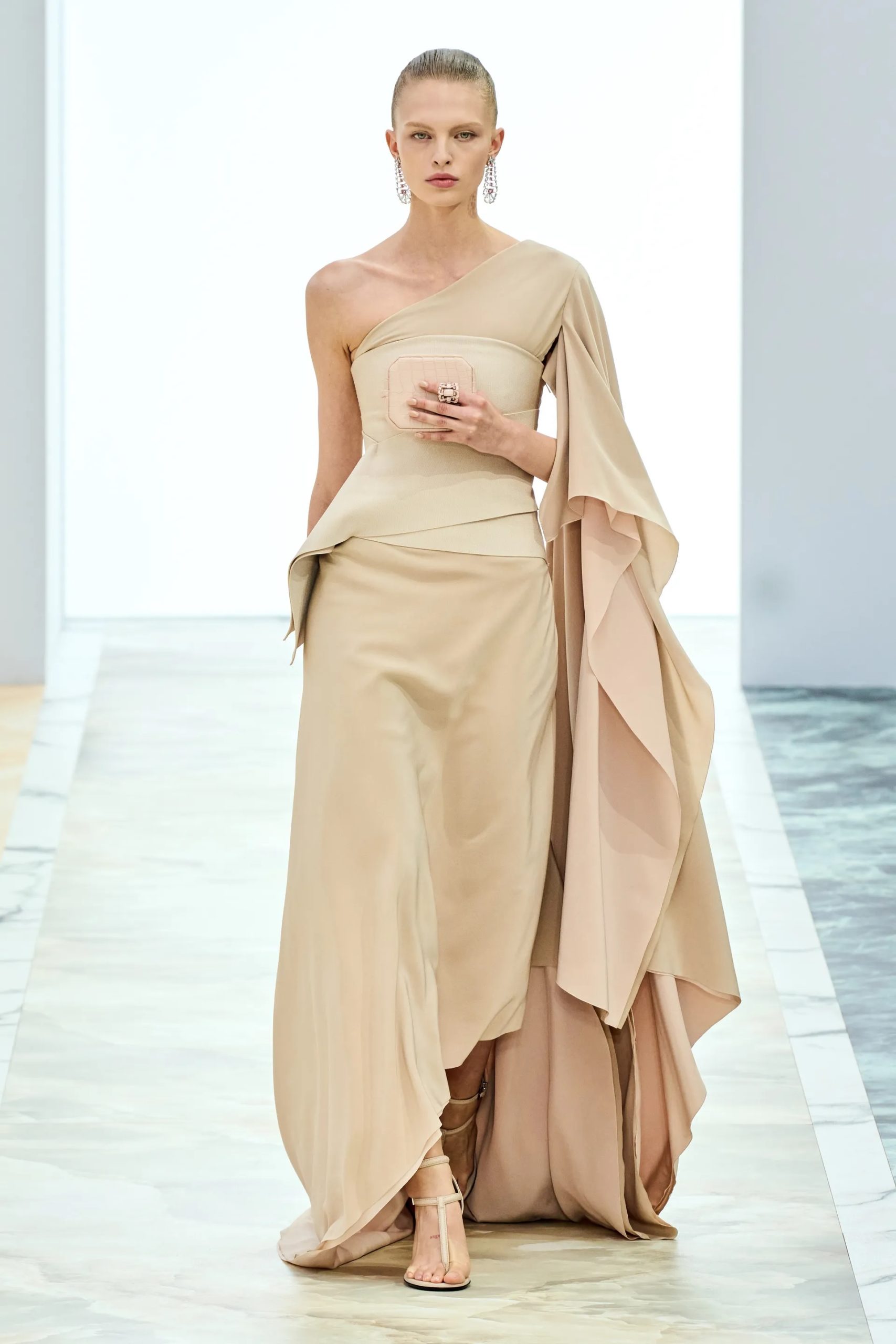 Kim Jones sekali lagi membuktikan koleksi haute couture tak selalu tentang siluet bombastis. Detail dan kerumitan pembuatannya, terlebih dengan elemen perhiasan yang flashy, kita tahu couture is meant to be wearable. Kita sepakat gemerlap sequin belum dapat menyaingi kilau berlian asli. Sangat menantikan bagaimana nama-nama besar memakai koleksi FENDI Haute Couture Fall Winter 2023 di ajang prestisius nanti.
Lihat beberapa look FENDI Haute Couture Fall Winter 2023 berikut. Kunjungi butik FENDI Indonesia untuk belanja.
Baca juga: