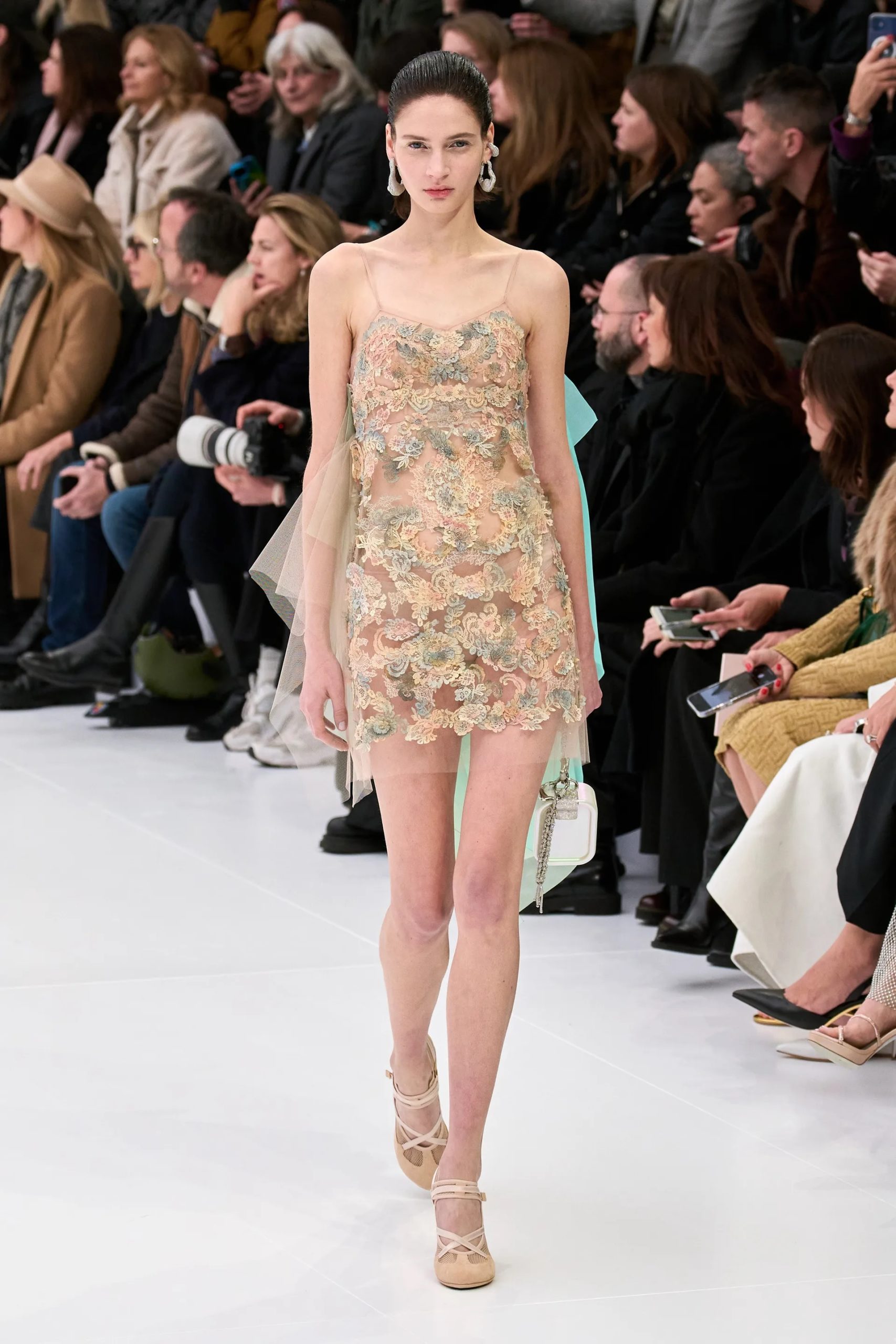 Untuk koleksi FENDI Couture Spring Summer 2023, Kim Jones masih melanjutkan intisari dari musim-musim sebelumnya. Menghadirkan koleksi couture yang ringan dan lembut, jauh dari tipikal couture pada umumnya yang identik dengan grandiose ball gown yang berat. Jones mengatakan kali ini ia ingin menonjolkan teknik dan seni couture, "with the lightness, fluidity and attitude of today." Koleksi ini juga dibawanya sebagai respon terhadap banyaknya permintaan akan evening dress dari para klien. Sehingga jadilah koleksi couture seringan sepoi angin yang elegan, feminin, dan youthful.
Jones menuangkan konsep ringan ke dalam gaun-gaun bergaya lingerie. Ya benar, lingerie sebagai underwear didefinisi ulang sebagai gaun elegan, dengan detail-detail yang menunjukkan seni buatan tangan tertinggi. Gaun dengan siluet slim dan material tembus pandang yang mengizinkan kita melihat underwear ditampilkan dengan couture embellishment, seperti liquid sequin, printed lace-pattern, drapery tulle, dan floral appliqués. Jones pun masih konsisten dengan warna muted pastel, seperti silver, beige, taupe, grey, dusty mauve, dan powder blue sebagai palet utama di runway.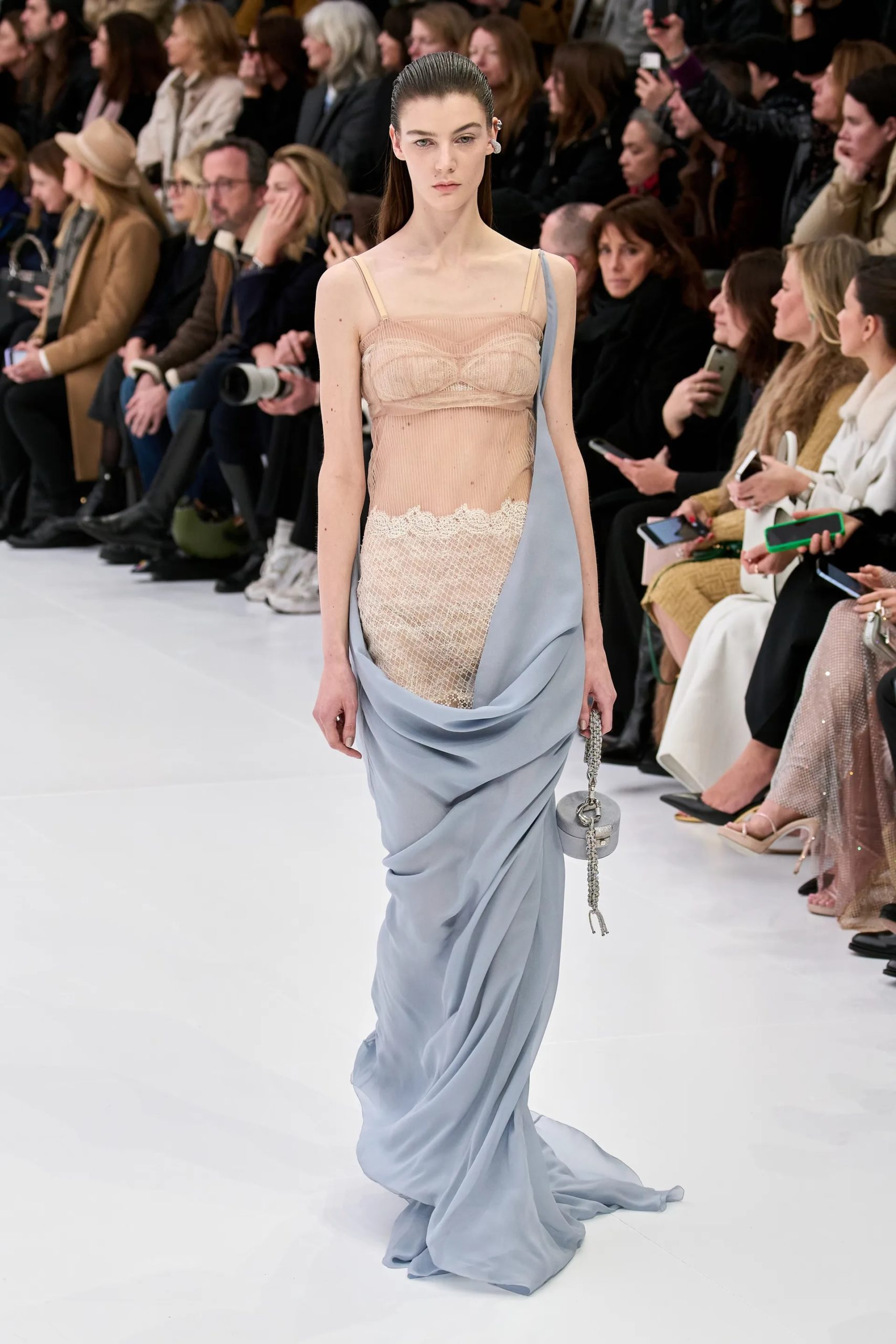 Sekali lihat memang tampak minimalis. Harus lihat lebih dekat (atau bahkan pakai langsung) untuk merasakan betapa rumitnya detail-detail gaun dan dress FENDI Couture Spring Summer 2023. Namun, bukankah itu sebenarnya inti wearable couture masa kini? Jones jelas beri kita inspirasi gaya bahwa datang ke opera, hadir di gala dinner, atau tampil di red carpet pun bisa tampil stunning dan classy dengan gaun bergaya lingerie tapi penuh dengan detail-detail mewah mengesankan.
Lihat sejumlah look FENDI Couture Spring Summer 2023 berikut. Kunjungi butik FENDI Indonesia. Baca juga: FENDI Haute Couture Fall Winter 2022 Gabung Tiga Unsur Kota Dunia