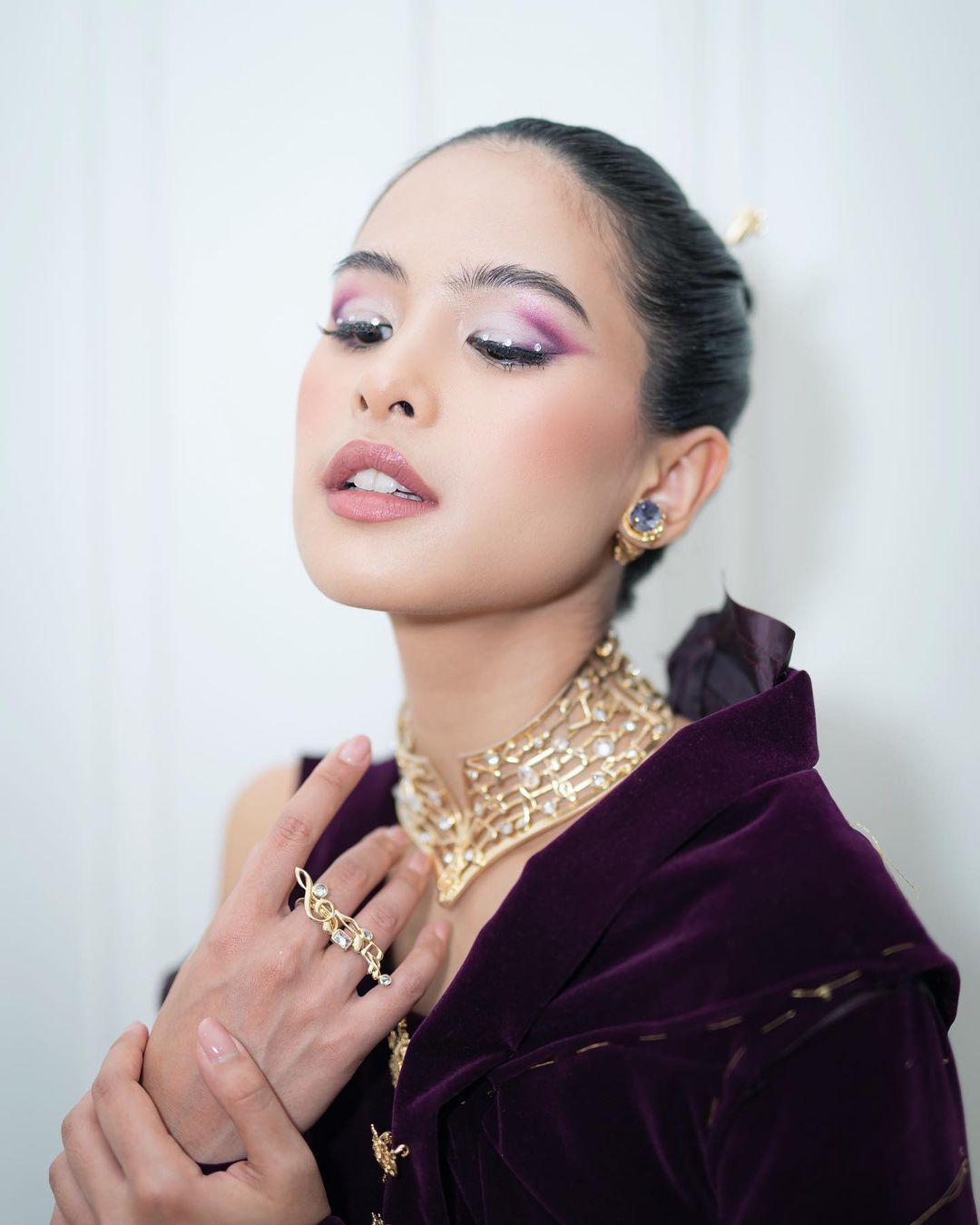 Bosan cat eye klasik, tak masalah. Karena sekarang trend-nya adalah graphic eyeliner. Bukan trend baru, memang. Tapi gaya riasan eyeliner ini semakin mendominasi trend makeup terkini, terlebih dengan viralnya makeup TikTok seperti siren eyes, juga populernya serial hits Euphoria. Ada berbagai variasi bentuk graphic eyeliner, namun gaya hollow cat eye tampaknya jadi salah satu yang paling banyak terlihat di wajah para selebriti, termasuk artis cantik Indonesia.
Tidak heran. Trend graphic eyeliner memberi tampilan makeup yang ekspresif. Bentuk garis geometrisnya terlihat bold dan eye-catching, sehingga menambah sentuhan avant-garde dan edgy ke keseluruhan makeup look. Apalagi menciptakan riasan graphic liner terbilang mudah. It is all about clean, sharp edges, bold color or black, and precision application, seperti yang dikatakan makeup artist Nick Lujan kepada Glamour. Itulah mengapa eyeliner formula terbaik (jenis liquid, gel, atau cream, pilih sesuai selera) sangat menentukan seberapa presisi garis eyeliner tersebut.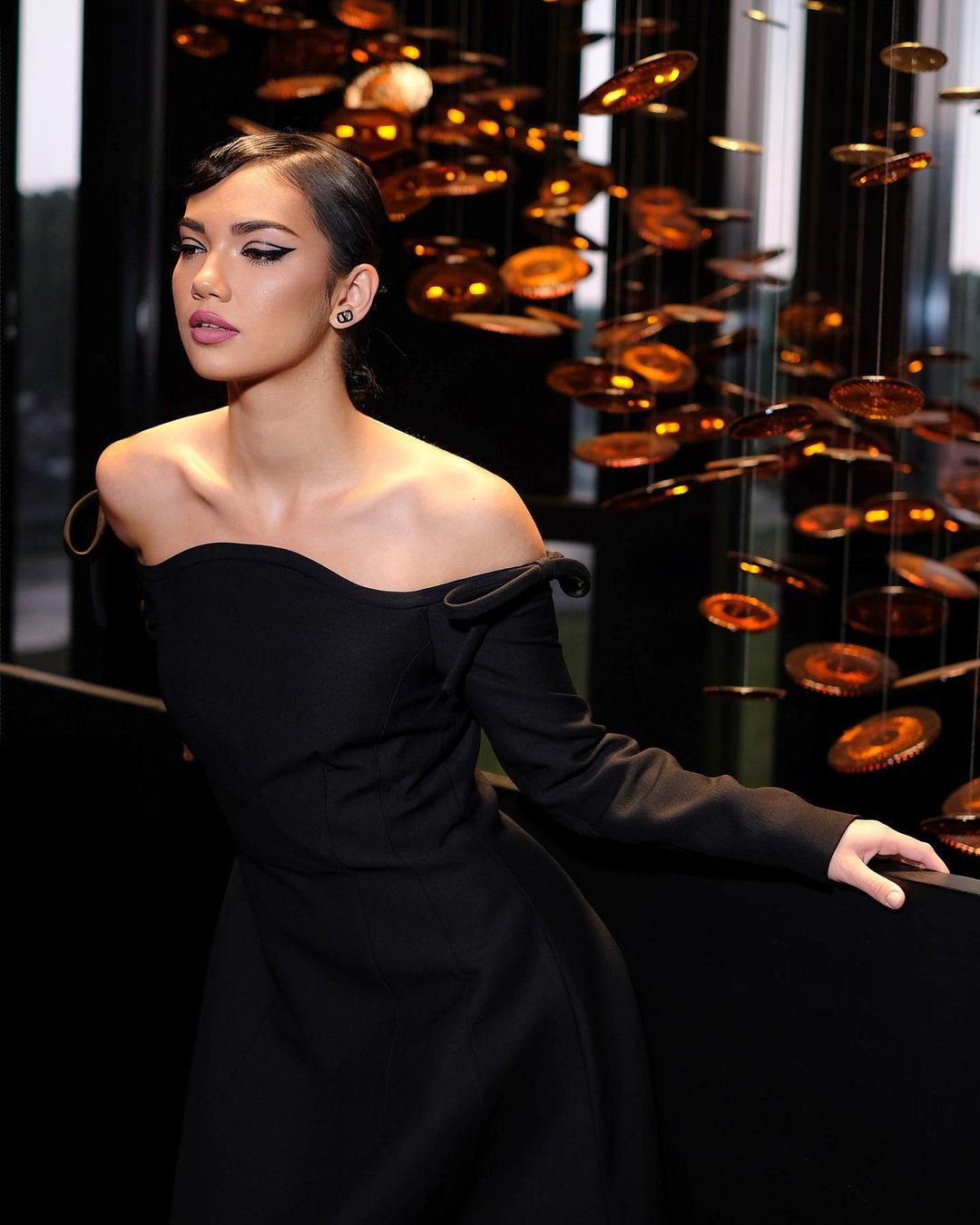 Maudy Ayunda, Haico Van der Veken, Yasmin Napper, Erika Carlina adalah beberapa artis Indonesia yang terlihat dengan gaya makeup hollow cat eye. Inspirasi makeup yang edgy dan chic. Bisa jadi pilihan jika bosan sharp cat eye atau classic sultry makeup look. Cara membuat graphic eyeliner seperti ini, global makeup artist Urban Decay Steve Kassajikian sarankan gambar garis luar di ujung terluar mata dengan pencil eyeliner. Setelah itu, lanjutkan garisnya ke tengah lipatan mata for an oversized cat eye. Bisa juga garisnya ditarik sampai ke ujung dalam mata untuk tampilan cat eye penuh.
Selain artis Indonesia, inspirasi graphic eyeliner hollow cat eye juga bisa kita contek dari K-Pop idol Lisa BLACKPINK. Of course, sumber inspirasi the OG pastinya tidak jauh-jauh dari pemeran Euphoria. Scroll down to see your favorite hollow cat eye makeup look.
Baca juga: 5 Gaya Eyeliner yang Glamor untuk Pesta
Maudy Ayunda
View this post on Instagram
Erika Carlina
View this post on Instagram
Haico Van der Veken
View this post on Instagram
Yasmin Napper
View this post on Instagram
Isyana Sarasvati
View this post on Instagram
Lisa BLACKPINK
View this post on Instagram
Barbie Ferreira
View this post on Instagram