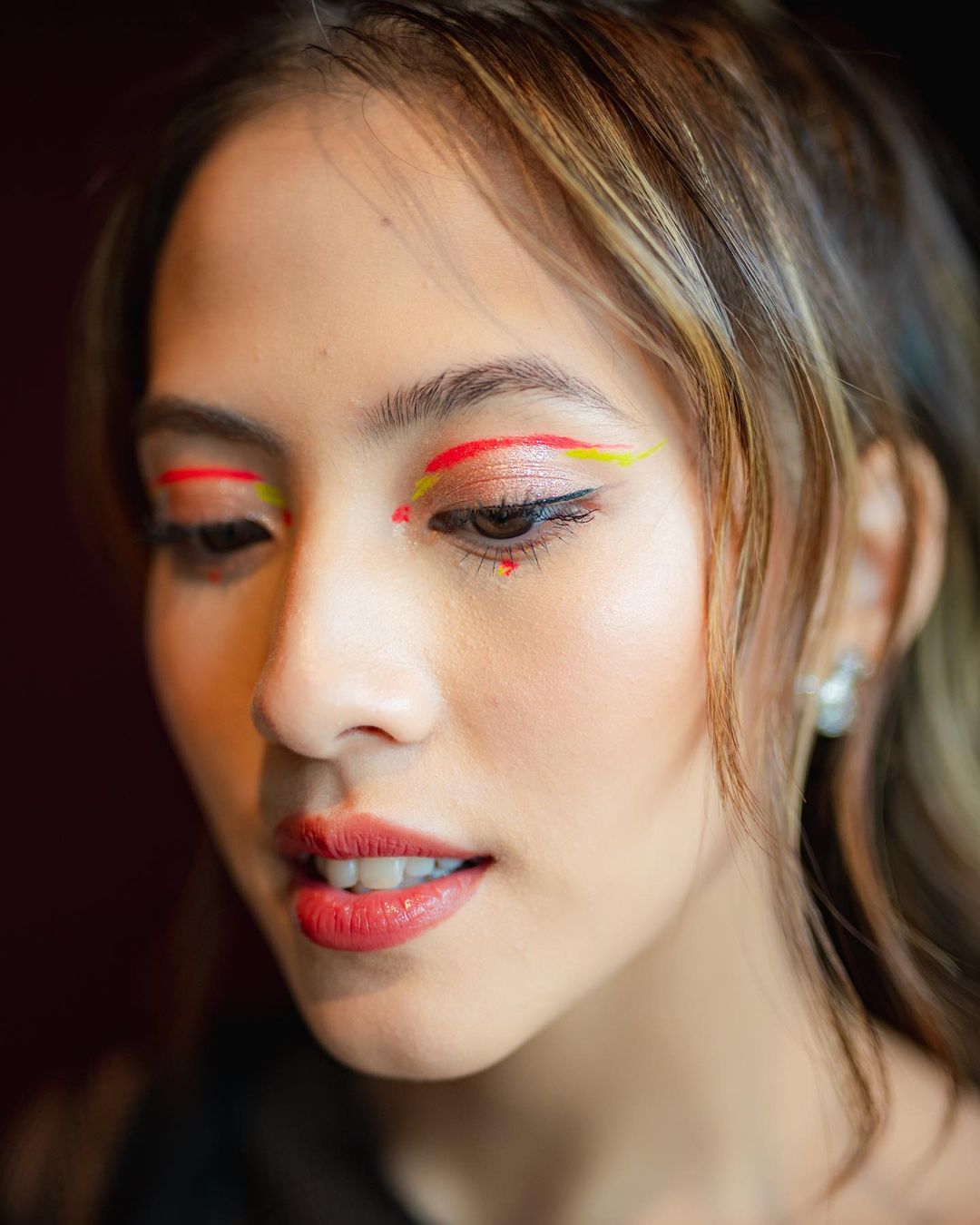 Festival season is just getting started. Sudah penuhi agendamu dengan jadwal festival musik 2023 di Jakarta? Mau datang ke Java Jazz Festival, We The Fest, The 90's Festival, Soundfest, Soundrenaline, atau Pestapora, festivals are the time to go all out on a statement makeup look. Tidak seperti makeup sehari-hari, makeup festival tentu harus unik. Elemen seperti neon eyeshadow, floating liner, face gems, dan glitter harus dilibatkan to create the most eye-catching festival makeup looks. Sebagai inspirasi makeup festival, ini beberapa hasil riasan MUA Aditya dari Instagram @vagueskin to help plan our looks for the music festivals in Jakarta.
Inspirasi Makeup dari Artis Indonesia untuk Konser dan Festival Musik
Disco Eyes
View this post on Instagram
Glitter is just always a fun look. Makeup festival paling klasik yang patut dicoba adalah bermain dengan glitter eyeshadow (the chunkier, the better) di seluruh kelopak mata. Seperti yang terlihat di riasan artis cantik Indonesia Adhisty Zara. Supaya makin playful dan trendy, tambahkan cute hairstyle dengan jepit rambut Y2K style dan colorful highlight.
Colorful Floating Liners
View this post on Instagram
Forget the basic cat eye, ini saatnya tampil bold and fun with unexpected hues in unconventional shapes. Adhisty Zara lagi-lagi berikan inspirasi makeup festival dengan floating liners warna pink dan kuning. Pada look ini, gaya rambut half up dan outfit bergaya rock 'n roll sang aktris juga bisa sekaligus diikuti untuk tampil lebih stand out di konser dan festival musik.
Baca juga:
Mystical Crystals
View this post on Instagram
Aditya tunjukkan dreamy yet mystical makeup dengan "menaburkan" rhinestone dan kristal di wajah aktris Asmara Abigail. Don't shy away from showing extra makeup look. Tampilan makeup ini bisa dipastikan menjadikanmu center of attention di festival musik. Pastikan pakai lem bulu mata, so no rhinestones will fall off throughout the day (and ruin the look).
Pastel Watercolor Eyes
View this post on Instagram
Makeup supermodel Ayu Gani ini adalah inspirasi makeup festival wajib coba. Kuncinya adalah bermain dengan facepaint warna pastel, and apply them like fingerpaint for an artsy vibe. Baurkan warnanya for a watercolor effect. The more diffuse, the better. Padukan juga dengan rainbow outfit to get the matching look. And don't forget your space buns!
Pixie Dust Eyeshadow
View this post on Instagram
If you want to rock a bright, colorful festival look, maka kombinasikan glittery pink eyeshadow dengan green matte eyeshadow seperti makeup Eva Celia saat datang ke festival musik We The Fest. Yellow dot di sudut dalam mata juga beri bright, fun effect ke seluruh look. Lalu, balance out the look dengan nude lipstick. For the hair, opt for the Mermaidcore hairstyle.
Itulah inspirasi makeup festival dari hasil riasan MUA Aditya di wajah para artis Indonesia. Bisa dicontek untuk datang ke konser maupun festival musik. Don't forget to get your Instagram ready!