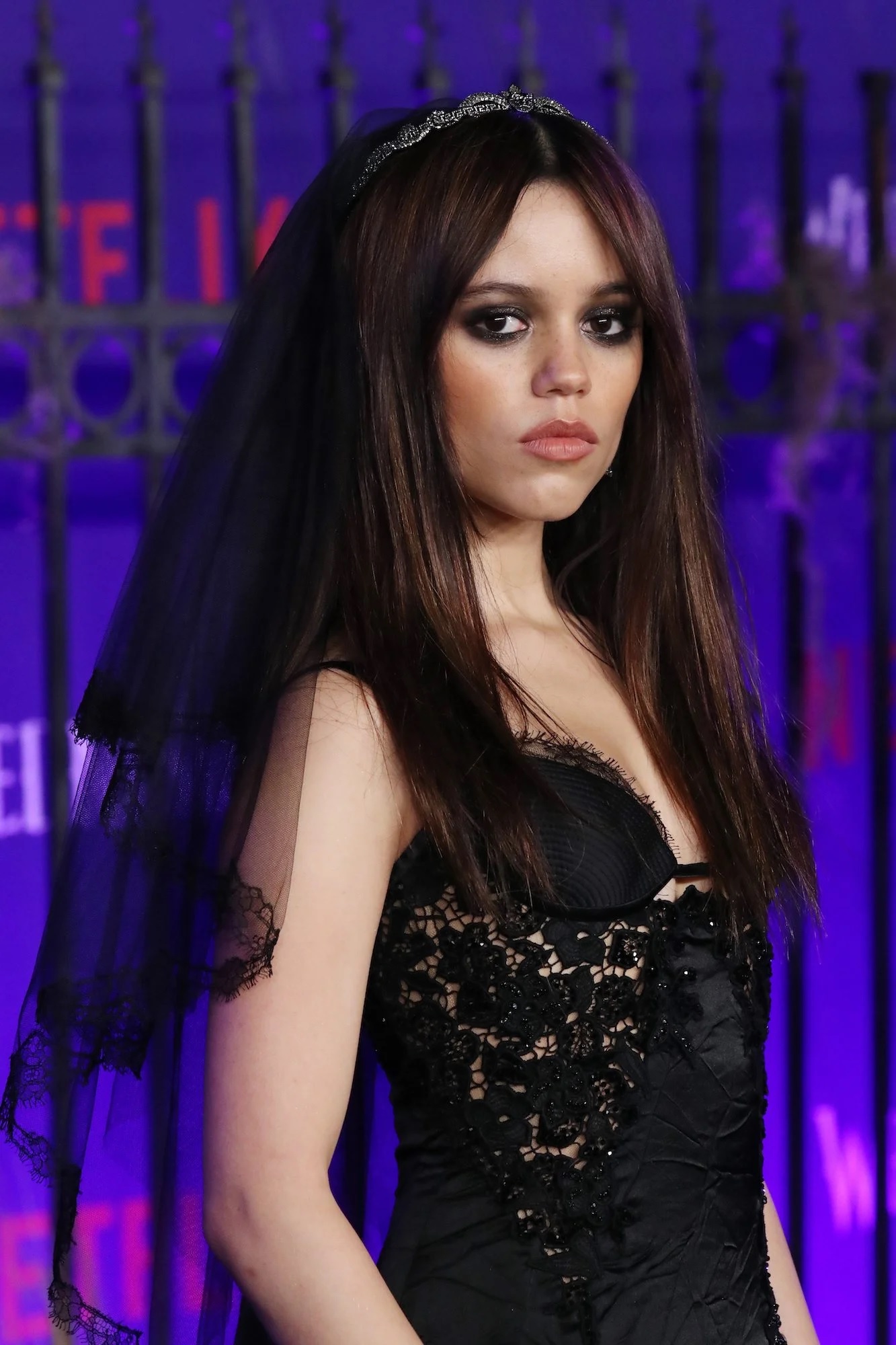 The fashion world has a new style crush. Siapa lagi kalau bukan Jenna Ortega. Jadi bintang paling bersinar berkat perannya sebagai Wednesday Addams di serial Netflix terpopuler Wednesday arahan Tim Burton (juga adegan tari yang viral di media sosial), aktris 20 tahun ini perlahan menancapkan diri sebagai bona fide fashionista. Karena Wednesday tidaklah lengkap tanpa outfit serba hitamnya, tidak mengherankan jika Miss Jenna juga tidak meninggalkan elemen gothic romantic style in real life.
Namun, ternyata aktris yang dikenal juga dengan perannya sebagai Elle di You Season 2 dan Tara Carpenter di Scream IV ini tak selalu berkaitan dengan all-black ensemble. Pada debutnya di Met Gala 2022, Jenna memilih tampil dengan trend Barbiecore. Ini membuktikan style portfolio Jenna Ortega tidak jauh-jauh dari gaya monokromatis – tampil dengan satu warna senada, from head to toe.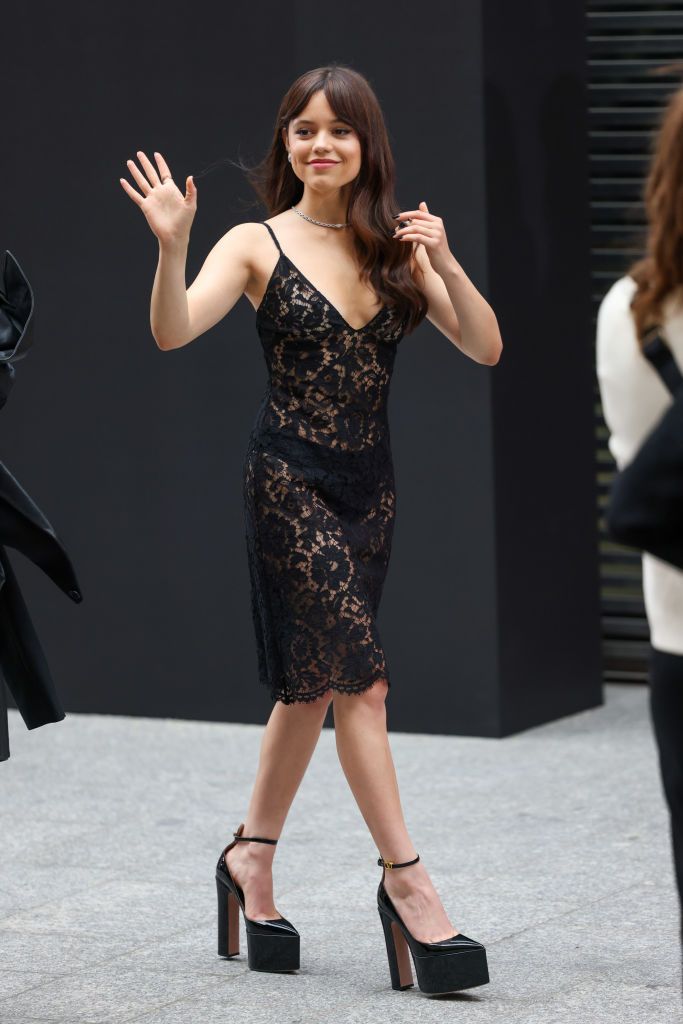 Pada beberapa kali kesempatan, baik di red carpet maupun menghadiri acara, Jenna terlihat dengan gaun Valentino – she has close ties with the Maison. Terungkap bahwa mantan bintang cilik yang bermain di serial Disney Stuck in the Middle ini adalah penggemar lama Valentino. Ia bahkan bergabung sebagai kolaborator. Gaun Valentino sering jadi pilihannya untuk tampilkan gaya monokromatis dengan warna hitam maupun pink.
Mari lihat fashion moment terbaik Jenna Ortega dengan Valentino monochromatic styles. High-fashion emo looks or Barbiecore trend, which style is your favorite?
Gaya Jenna Ortega di Paris Fashion Week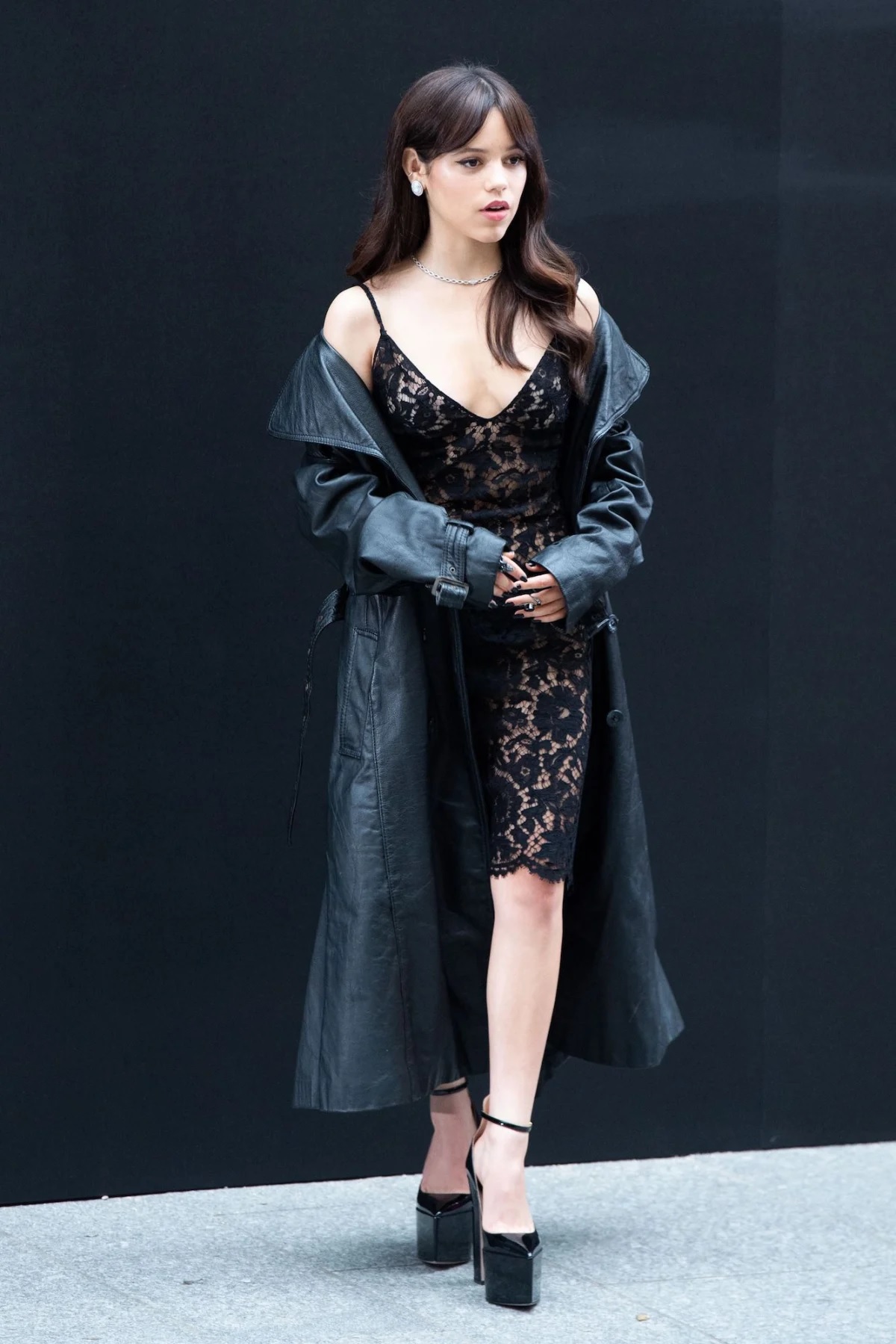 Diundang sebagai tamu front row untuk show Valentino Spring Summer 2023 di Paris Fashion Week, she stole the spotlight with her standout look. Ia tampil dengan trend gaun menerawang, memakai black lace dress yang memperlihatkan celana hitamnya. Lengkap dengan leather trench coat dan sky-high heels. Semua dari Valentino, of course.
Gaya Jenna Ortega di MTV Movie & TV Awards 2022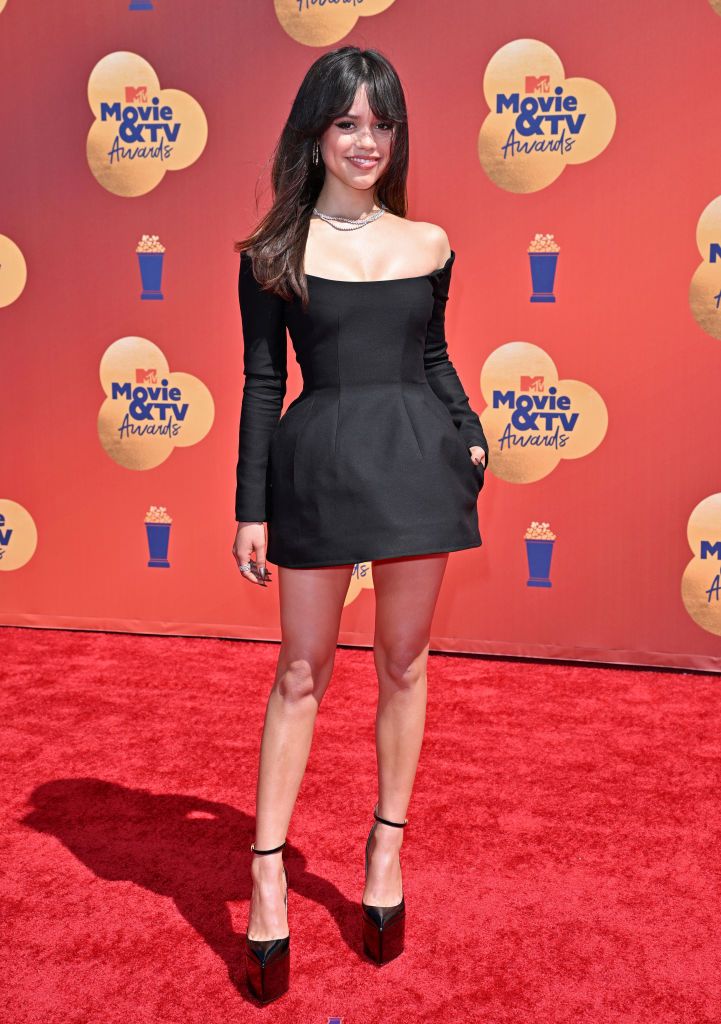 Gaya signature Jenna (sekarang) dengan jet-black wardrobe juga ditunjukkan di red carpet MTV Movie & TV Awards 2022. Aktris film horor X ini pakai off-the-shoulder LBD dan platform heels dari Valentino.
Gaya Jenna Ortega di Met Gala 2022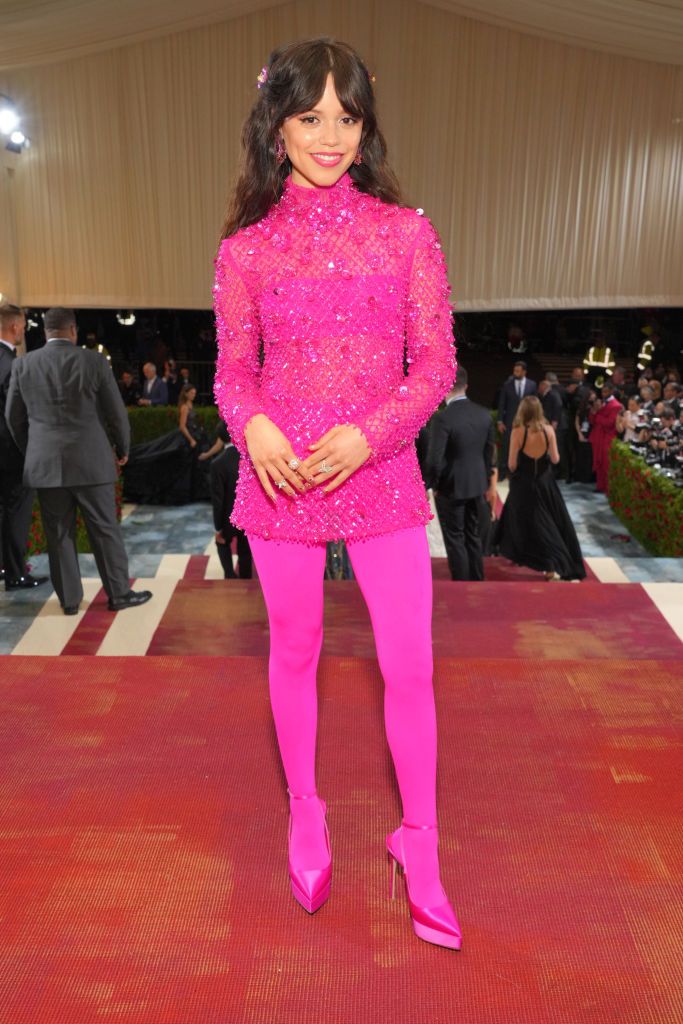 Untuk Met Gala pertamanya, Jenna bekerja dengan Pierpaolo Piccioli. Menghadirkan penampilan all-pink ensemble bergaya bold dan fun dengan koleksi Valentino Pink PP. Ia memakai mini dress berhiaskan floral appliqués, tights, dan platform heels ikonik brand, semua dalam warna hot pink signature Valentino.
Copy her monochromatic looks, temukan koleksi yang dipakai Jenna Ortega di butik Valentino Indonesia.
Baca juga: Ini Lipstik Jenna Ortega untuk Makeup Gothic di Wednesday