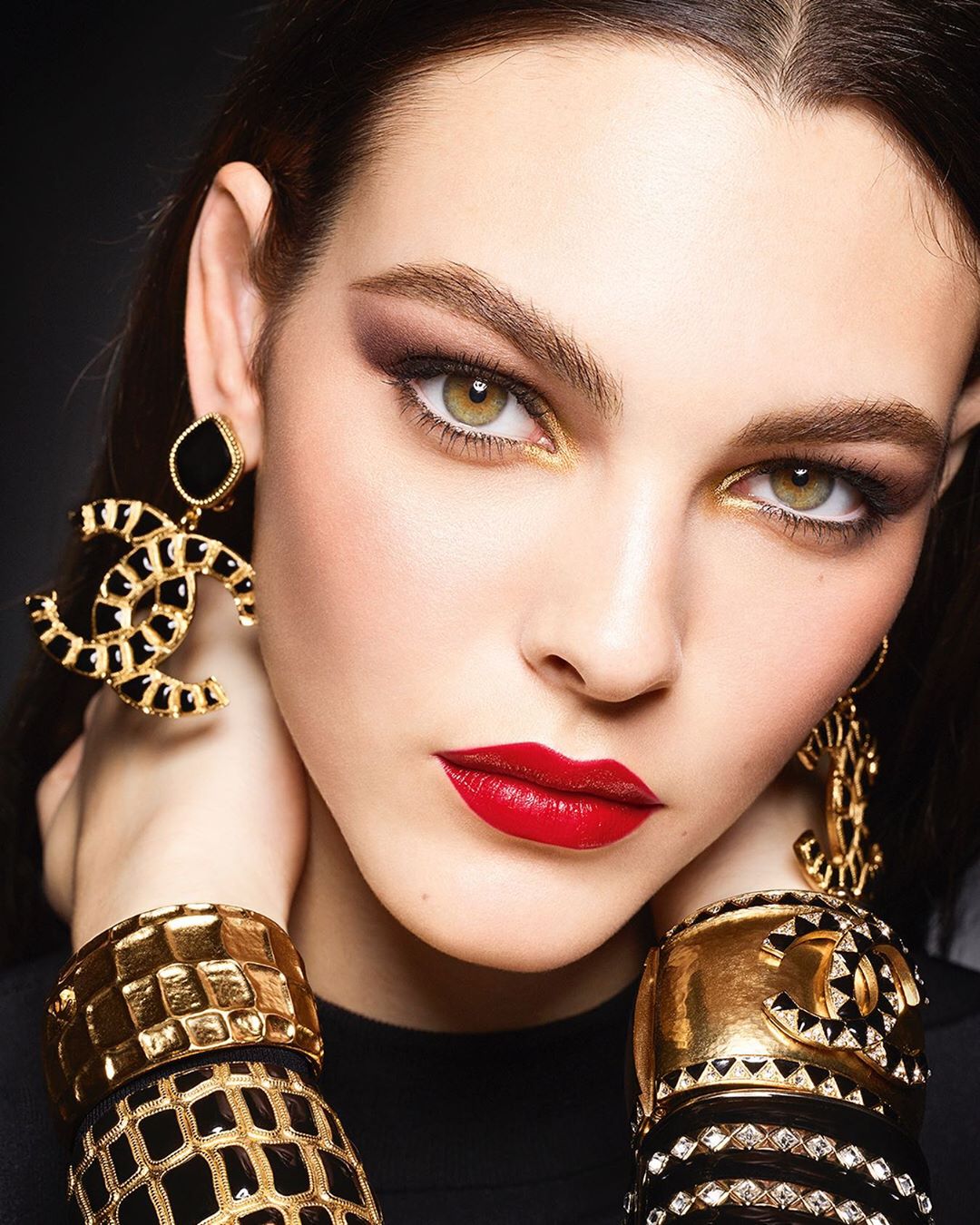 Bagaimana persiapan untuk pesta akhir tahun? Beautified sudah beri inspirasi makeup untuk pesta Natal dan Tahun Baru. Bukan pribadi yang suka dengan warna-warna terang? Gaya makeup klasik tetap cantik untuk tampilan glamor yang elegan di pesta.
Tidak masalah jika makeup artist langganan sudah full-booked. Kita masih bisa ciptakan makeup yang sempurna dengan sedikit bantuan dari tutorial makeup glamor dari Chanel Beauty berikut. Trust us, it's super effortless. Tidak perlu mahir pakai makeup untuk dapatkan dua look ini.
Tutorial Makeup Glamor
Brown Smoky Eye
Basically, all you need to create brown smoky eye adalah black eyeliner dan brown eyeshadow palette. Pakai Chanel Stylo Yeux Waterproof in 951 Khaki Intense untuk membingkai mata, lalu ciptakan gradasi warna yang dalam dengan Chanel Les 4 Ombres in 342 Lumiere Et Opulence. Untuk kesan ekstra glamor, lipstik merah dan wajah bercahaya adalah sebuah keharusan. Sapukan Chanel Eclat Magnetique De Chanel di tulang pipi, lalu pulaskan lipstik Chanel Rouge Allure in 837 Rouge Spectaculaire. Glamour makeup is done!
Untuk langkah-langkah detail dapatkan look ini, tonton video berikut.
Baca juga: Shopping Guide: 5 Produk Makeup Chanel Beauty Paling Best-Seller
Silver Smoky Eye
Bicara soal dewy skin yang memberi tampilan wajah sehat, glowing, dan sophisticated, Chanel punya Le Gel Pailetté dari lini Noir Et Blanc Fall Winter 2019. Highlighter bertekstur gel ini memberi efek shiny yang pas. Bahkan mau diusapkan sebanyak apapun, hasilnya tidak terlalu bersinar. Sempurna untuk dapatkan wajah glowing yang sehat. Plus, bisa dipakai di tubuh, seperti collar bone dan tangan.
Untuk riasan bagian mata, eyeliner Chanel Stylo Yeux Waterproof in Noir Intense dan Chanel Les 4 Ombres in Modern Glamour adalah kuncinya. Nuansa smoky didapat dari spektrum hitam-putih: shimmery gray, bronze, dan beige. For doll-like effect, tambahkan eyeliner putih dan maskara. Finish off with Chanel Rouge Allure Velvet Extreme in 130 Rouge Obscur.
Temukan semua produk yang disebutkan di sini di butik Chanel Beauty Indonesia.
Langkah-langkah detail untuk dapatkan look ini bisa dilihat di tutorial makeup glamor berikut.