Menyambut Natal dan Tahun Baru, pasti sudah banyak rencana dan undangan pesta. When it comes to party, yang kita perlukan tentu saja tampil glamor, termasuk soal makeup. Nah, untuk makeup pesta Natal dan Tahun Baru yang festive, kita bisa coba gaya makeup yang lebih dari sekadar smoky eye namun dengan tidak meninggalkan kesan glamor. Karena terus-terusan smoky eye juga bosan, kan?
Cobalah gaya makeup yang bermain eyeshadow maupun eyeliner yang jauh dari kata neutral, seperti neon dan classic blue. Tren makeup 2020 mengatakan warna neon masih mendominasi tahun 2020 dan classic blue adalah Pantone color of the year. Sure, we need to try it. Masih belum tahu bagaimana memakai makeup mata warna neon untuk pesta? Mari jadikan makeup warna neon dari para selebriti dan artis Indonesia berikut sebagai inspirasi.
Neon Pink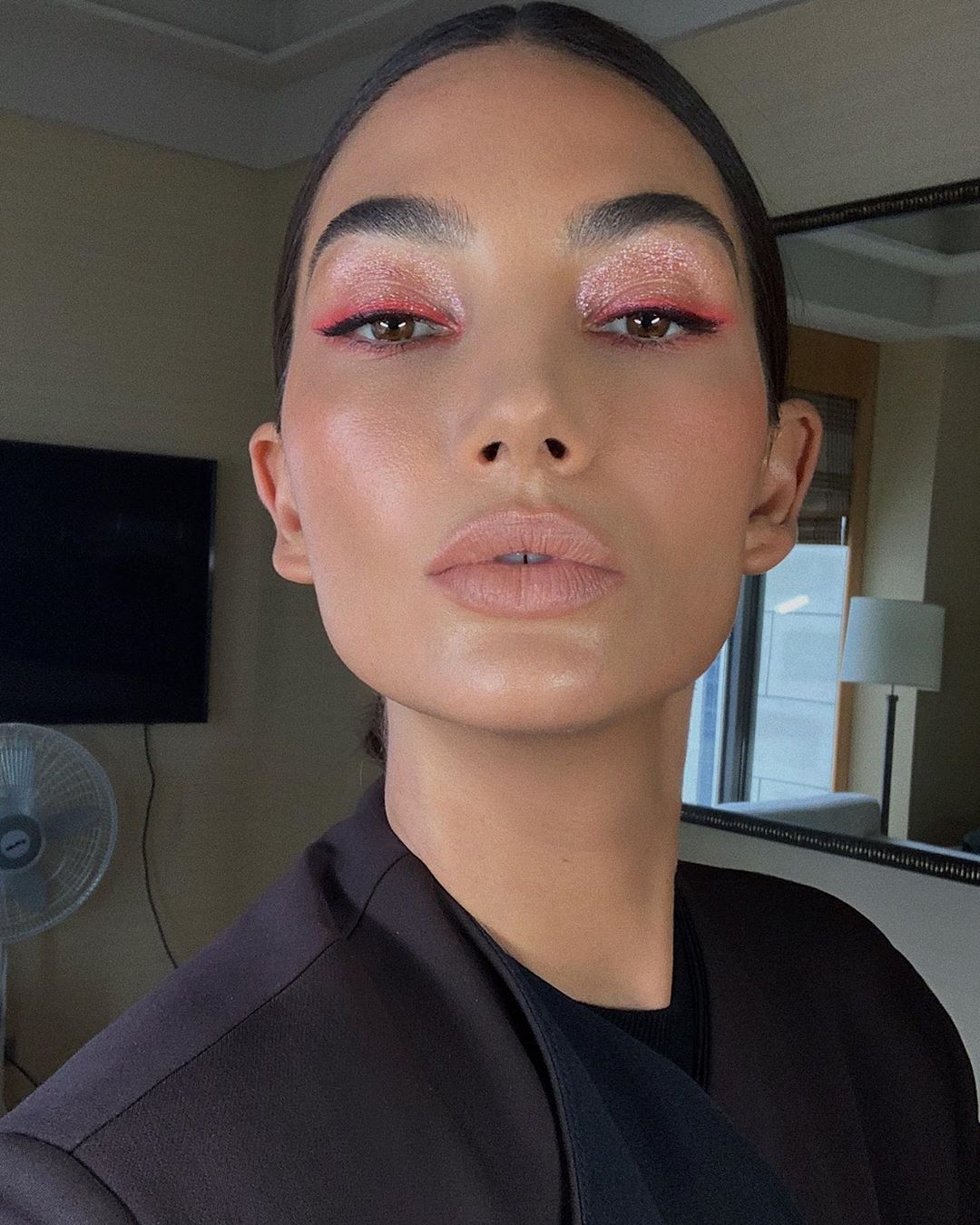 Makeup warna pink yang biasanya identik dengan kesan feminine dan romantis faktanya juga bisa diberi sentuhan edgy. Seperti makeup Lili Aldridge ini. Kesan festive didapat dari glittery pink eyeshadow yang disapukan di seluruh kelopak mata, kemudian dipertajam dengan eyeshadow neon pink yang digambar serupa winged liner. Untuk membingkai mata, black liner is still a must. Gaya makeup yang sederhana sebenarnya. Tidak perlu ahli pakai makeup, terutama keahlian menciptakan smoky eye, untuk dapatkan riasan mata ini.
Baca juga: Tips Pakai Tren Makeup Warna Neon di 2019
Emerald Green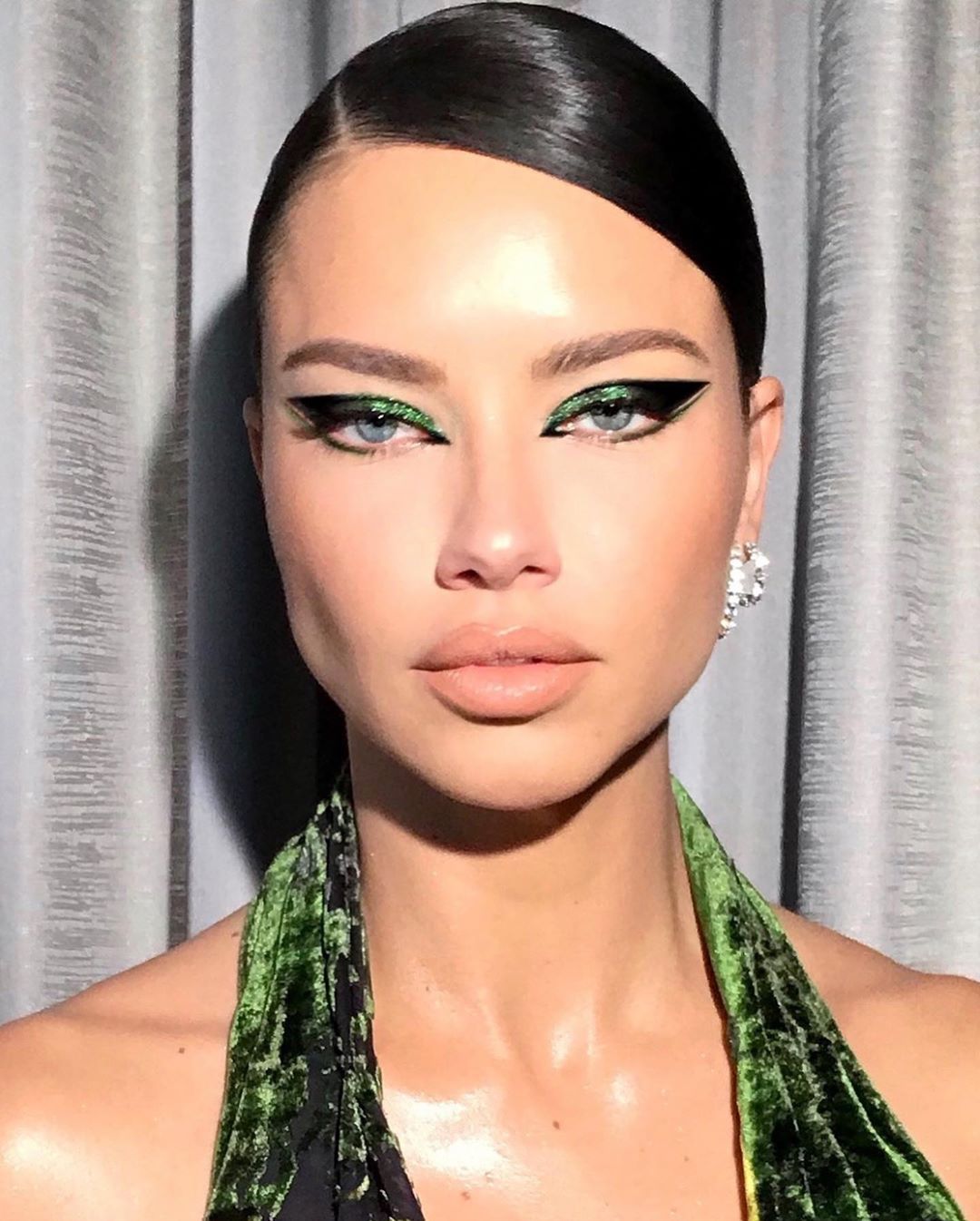 The chicest way to wear emerald green on eyes is to make it into cat eye style. Untuk tampilan yang bold, jadikan eyeshadow atau eyeliner glitter hijau sebagai aksesori pelengkap supersized cat eyes. Gambar cat eye yang benar-benar bold dan tebal, sisakan bagian tengahnya kosong lalu isi dengan glitter hijau seperti yang diperlihatkan Adriana Lima. Tambahkan liner di sepertiga garis mata bawah dan sambungkan ke atas hingga menjadi lapis tipis cat eye yang membuat keseluruhan look jadi lebih dramatis dan edgy.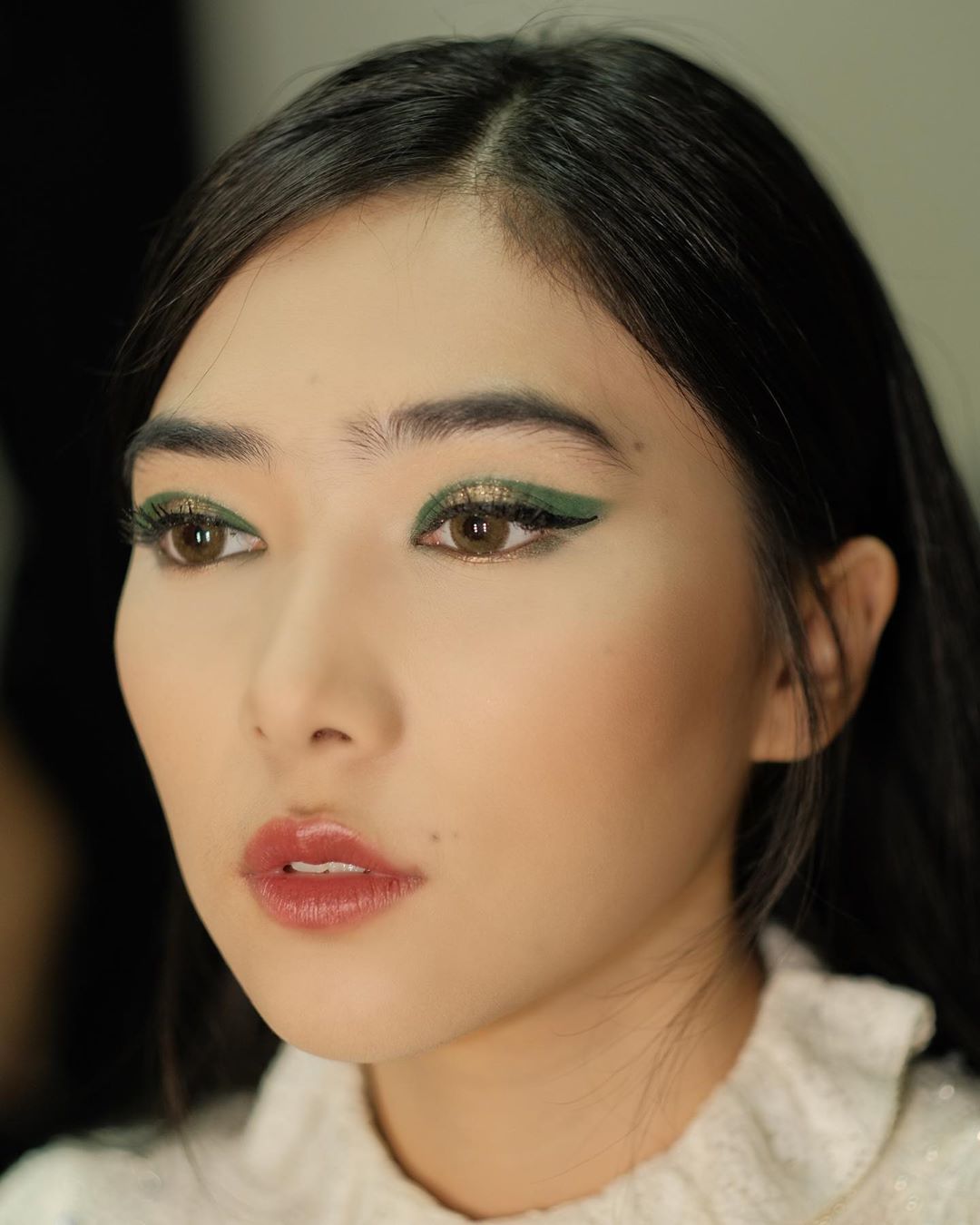 Untuk versi yang lebih soft, namun masih bold, gaya makeup Isyana Sarasvati bisa dijadikan contoh. Eyeshadow emerald green disapukan membentuk cat eye, namun sedikit lebih tipis dari makeup Adriana tadi. Bagian tengah yang dikosongkan kemudian diisi gold glitter. Jangan lupa, a flick of black liner to complete the look.
Classic Blue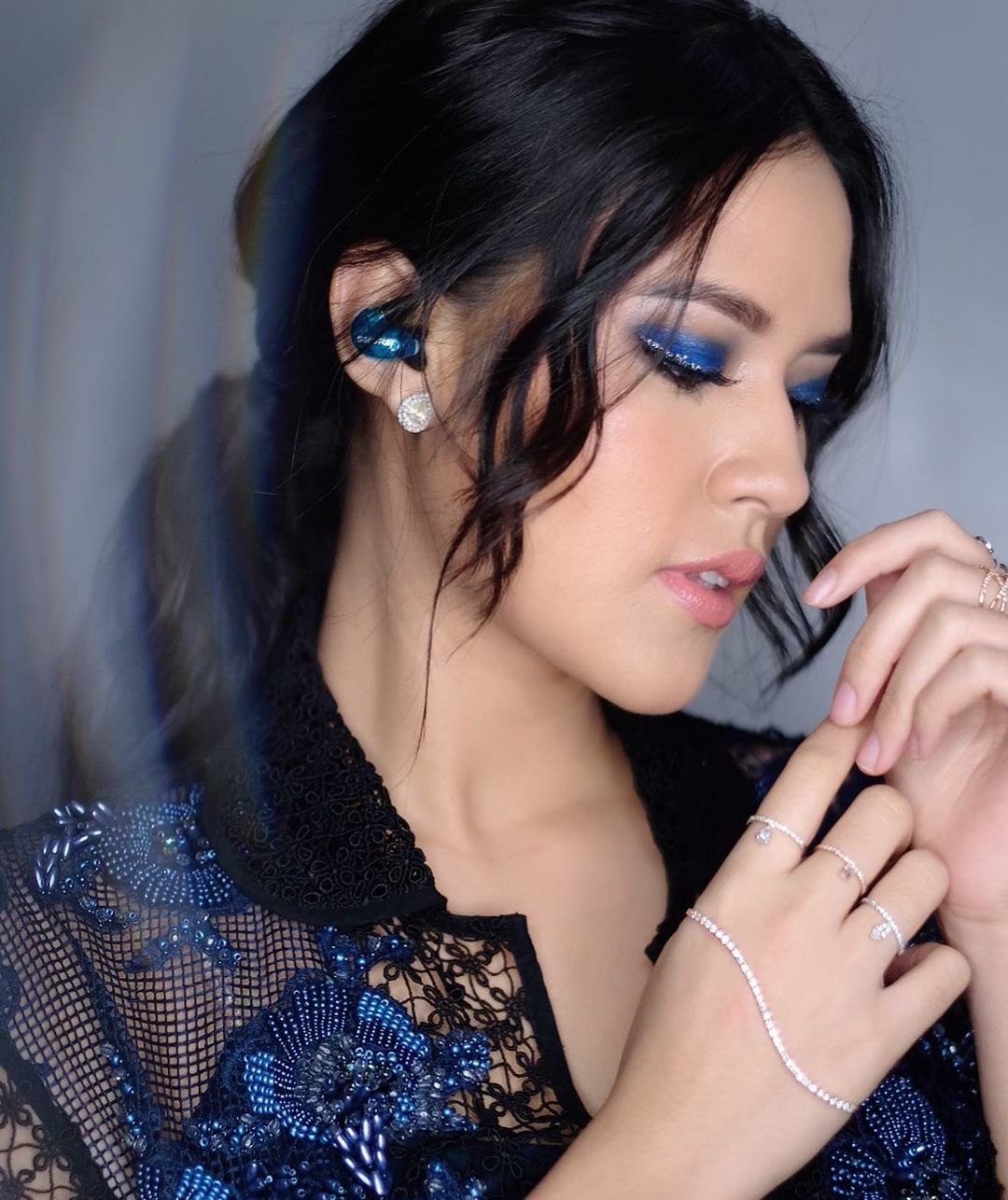 Oh well, classic blue adalah tren warna 2020 menurut Pantone. Dan sudah banyak selebriti yang tampil dengan makeup mata classic blue, salah satunya Raisa. Eyeshadow classic blue dipasangkan dengan glittery liner. Riasan yang sangat cocok untuk pesta Natal dan Tahun Baru.
Baca juga: Tren Makeup 2020: Warna Classic Blue
Metallic Purple
For a dreamy effect, why don't try metallic lilac eyeshadow? Seperti Prilly Latuconsina. Shimmery eyeshadow warna lilac terlihat lembut, cocok untuk pribadi yang girly untuk pesta Natal dan Tahun Baru. Sementara untuk kesan yang edgy, makeup Asmara Abigail adalah contoh sempurna. Eyeshadow ungu dipadukan dengan graphic eyeliner warna ungu juga. Sophisticated.