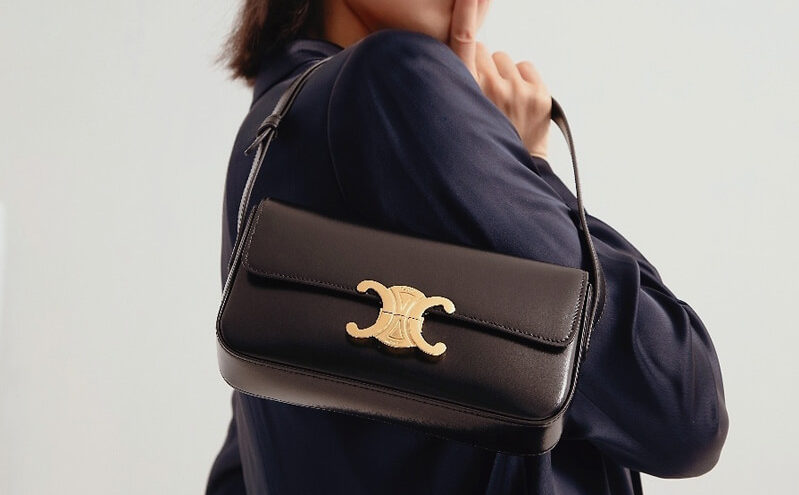 Harus diakui, gaya selebriti memberi kita inspirasi outfit stylish. Mereka selalu memperkenalkan apa yang sedang trending saat ini. Dan dari artis Indonesia sekarang kita tahu tas Celine Triomphe masih bertahan di posisi atas sebagai designer handbag paling favorit. Tak hanya artis, influencer pun tak ketinggalan menggenggam tas rancangan Hedi Slimane ini.
Tak perlu banyak penjelasan untuk menjabarkan alasan mengapa Celine Triomphe bag begitu dicintai fashion people. Ukuran mungil membuatnya mudah dibawa kemanapun. Desain sleek, classic, dan versatile mudah dipakai untuk kesempatan apapun. No matter which style you choose, tas ini bisa dipakai sebagai shoulder bag maupun crossbody bag. Thanks to its adjustable leather shoulder strap.
Untuk inspirasi styling Celine Triomphe bag, let's take some clues from your favorite celebrities who are toting it around. Artis Indonesia, seperti Tatjana Saphira dan Alyssa Daguisé, juga influencer Rosalindynata Gunawan-Bakrie, Michele Maryam, dan Jean Claudia berikan cara pakai tas Celine paling ikonik ini. And we're happy, ternyata formula styling-nya begitu mudah.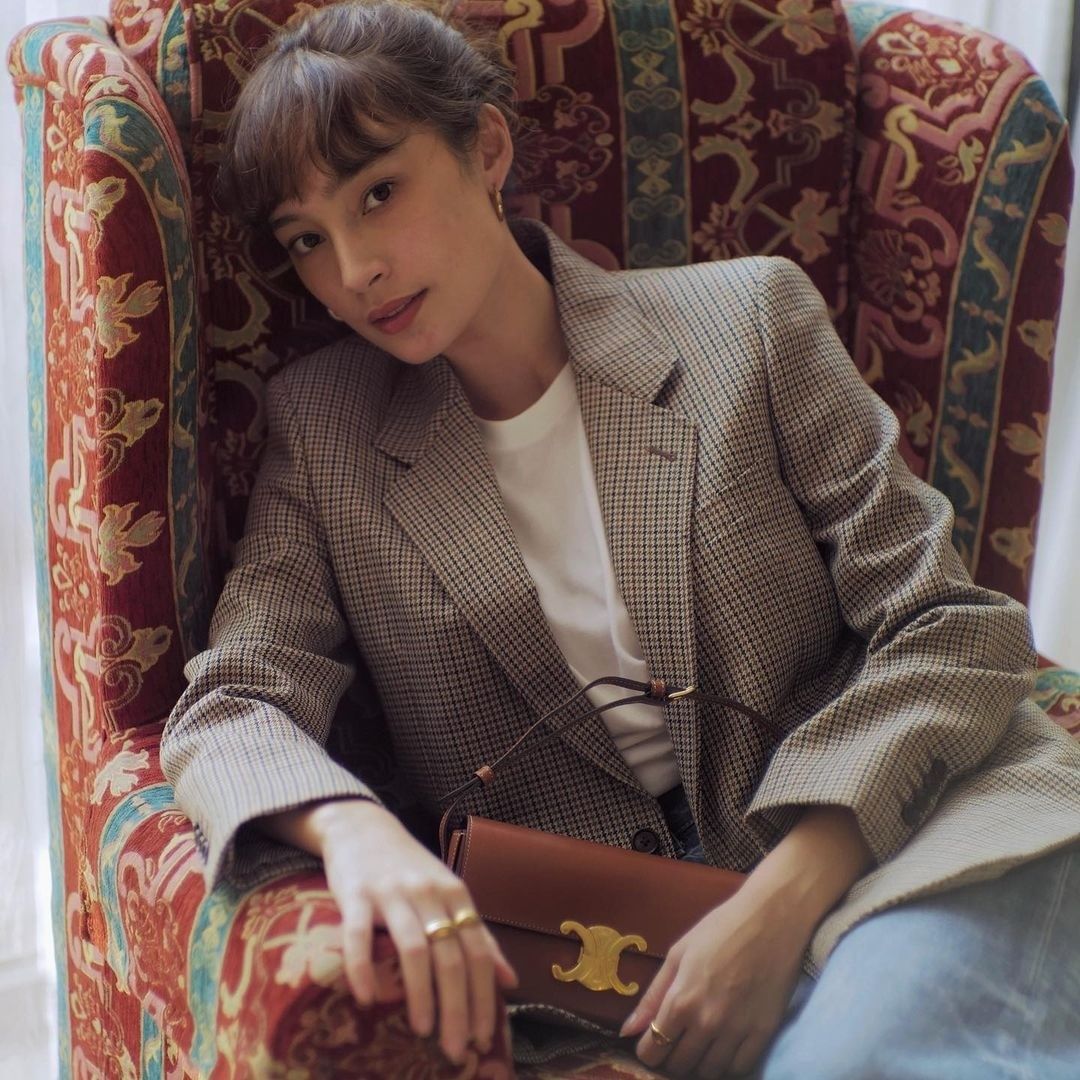 Tatjana Saphira, Rosalindynata Gunawan, dan Jean Claudia memasangkan Triomphe bag mereka dengan blazer dan jeans. Kombinasi outfit paling klasik, perfect for any occasion whether it be evening or day.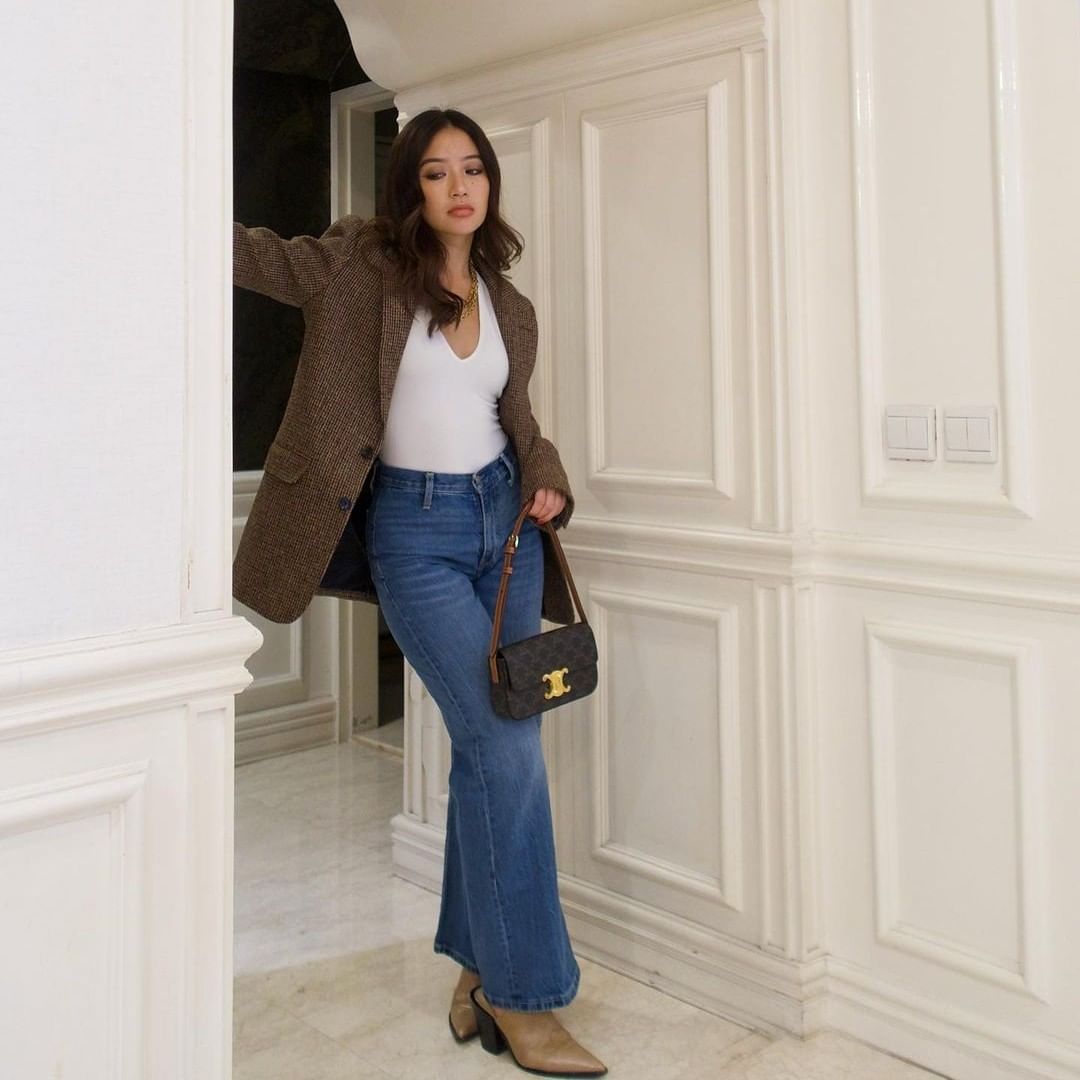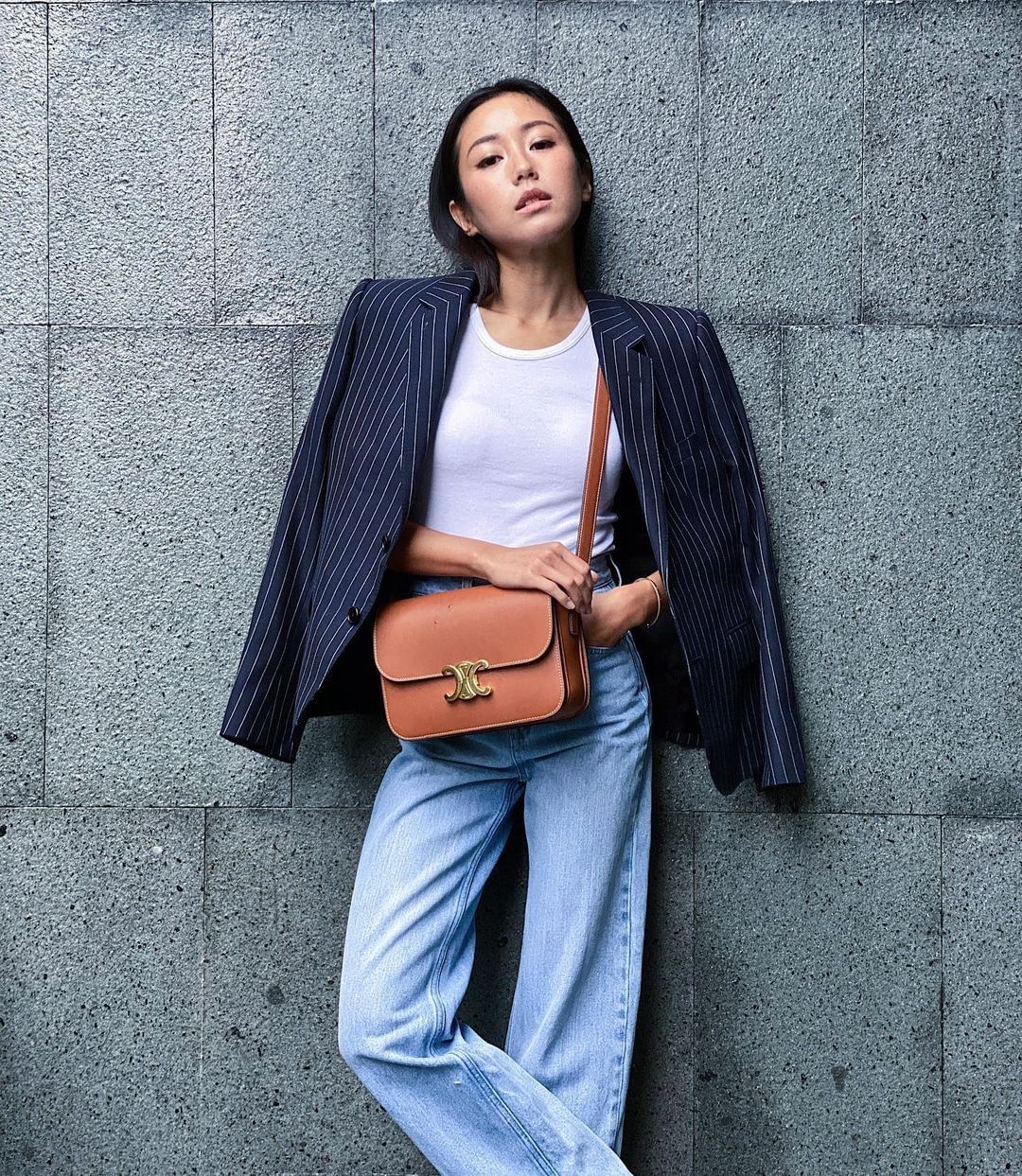 Sementara itu, Alyssa Daguisé jadikan Triomphe bag sebagai the perfect nighttime accessory dengan memakainya bersama leather jacket dan jeans.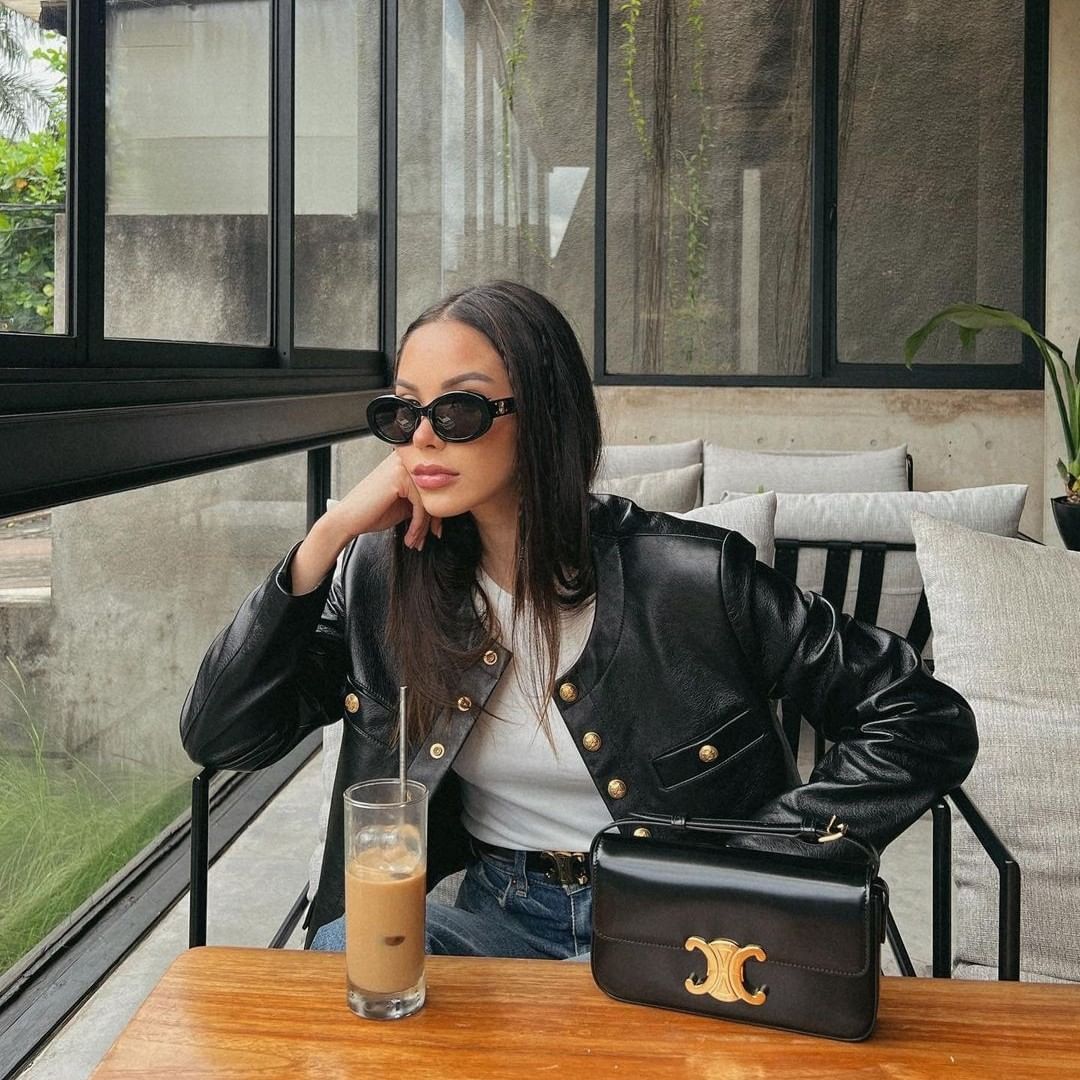 For a classic monochromatic look, gaya Michele Maryam memasangkan Triomphe bag dengan biker short dan blazer hitam bisa ditiru.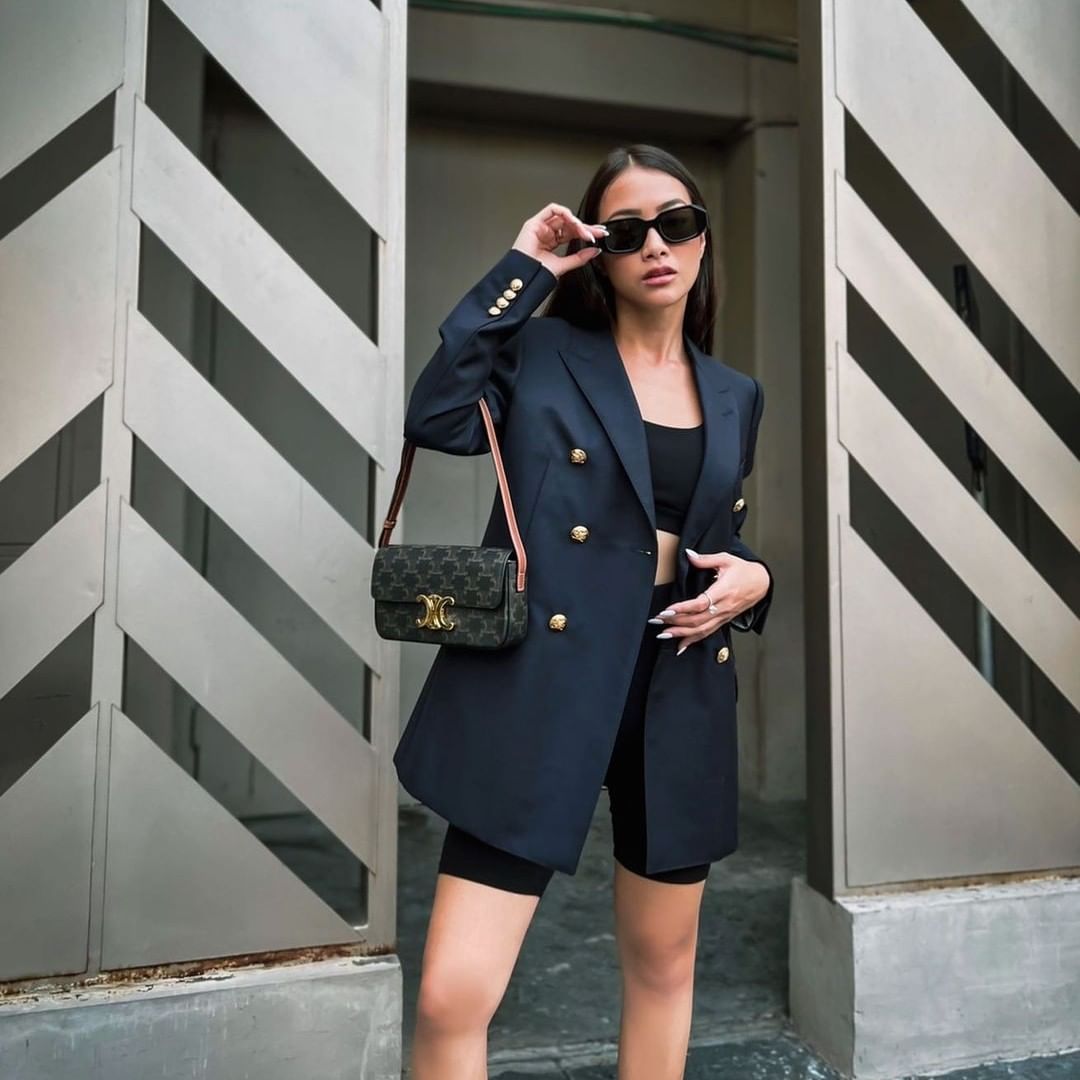 Melihat cara para selebriti dan influencer pakai tas populer ini, kita sepakat tas Celine Triomphe memang aksesori paling sempurna untuk ciptakan tampilan paling stylish dan sophisticated. Dipakai pada kesempatan apapun, the Triomphe bag is sure to look good. Pecinta tas harus punya, dapatkan di butik Celine Indonesia.
Baca juga: 5 Gaya Rosalindynata Gunawan Bakrie dengan Tas Celine Triomphe