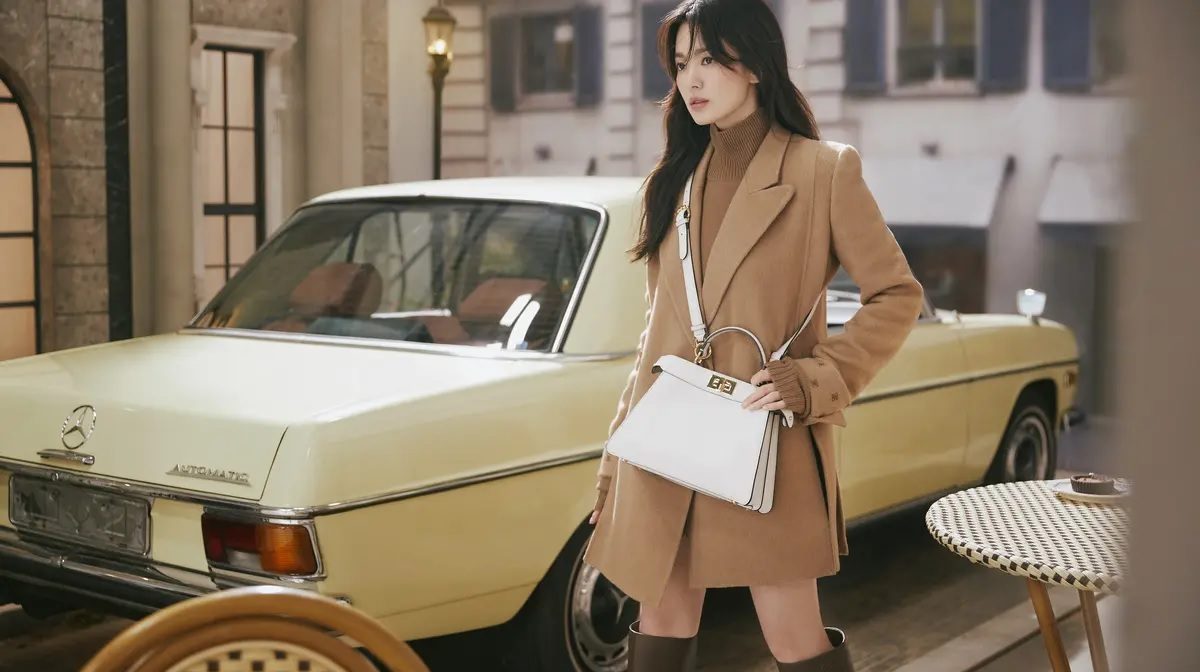 Airport fashion artis Korea sudah pasti selalu melibatkan designer handbag sebagai fashion statement. Itu pula yang diperlihatkan aktris Song Hye Kyo dan Kim Dami pada kemunculan mereka di bandara Incheon baru-baru ini. Untuk traveling, mereka memilih handbag yang tidak sekadar ultra stylish, tapi juga praktis dan memiliki ruang yang cukup untuk barang esensial. Dan bagi dua brand ambassador FENDI Korea tersebut, kriteria tas yang ideal seperti ini ada pada tas FENDI. Lebih tepatnya, Peekaboo dan Baguette – tas FENDI paling ikonis yang tidak pernah bergeser dari jajaran the It bag.
Airport Fashion Song Hye Kyo dengan Tas FENDI Peekaboo dan Baguette
Pada dua kali kesempatan, Song Hye Kyo terlihat di bandara dengan airport fashion yang terbilang santai, tapi chic. Lebih suka tampil dengan outerwear berupa trench coat dan long sleeve shirt jacket, bintang drama Korea "Now, We Are Breaking Up" ini melengkapi travel outfit-nya dengan tas Peekaboo ISeeU Petite dan Baguette.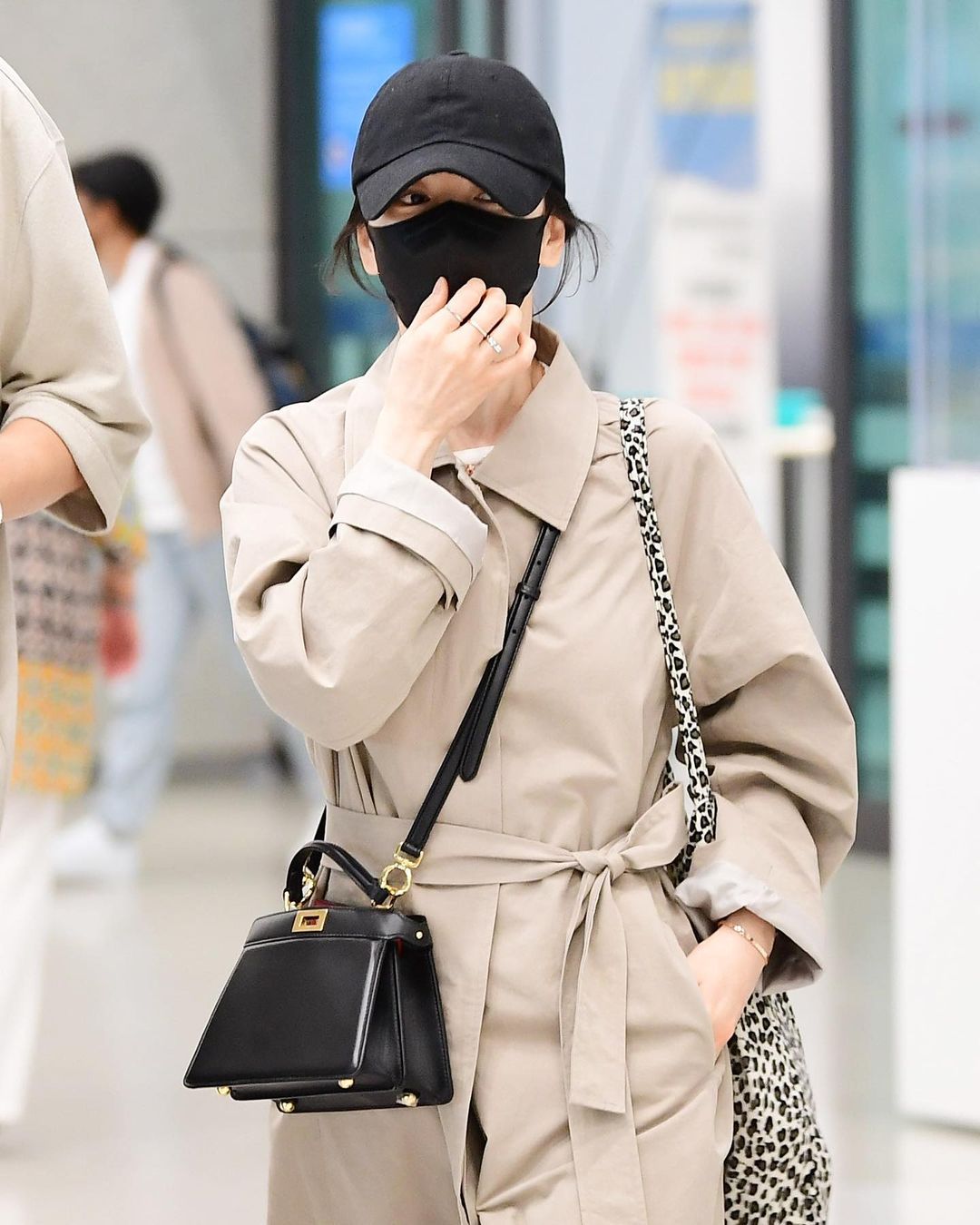 Peekaboo ISeeU Petite hitam yang dipakai mantan istri Song Joong Ki memang sempurna dijadikan teman perjalanan menuju destinasi wisata impian. Jenis tas arm candy seperti ini tengah digemari. Selain ukuran pas (tidak terlalu besar, juga tidak terlalu kecil), adanya strap panjang mengizinkan kita memakainya sebagai crossbody bag. Karena pada dasarnya kita suka tas selempang yang tak terlalu besar, kan? Tiny but mighty.
Baca juga: Deretan Artis Korea dengan Tas FENDI Peekaboo ISeeU Petite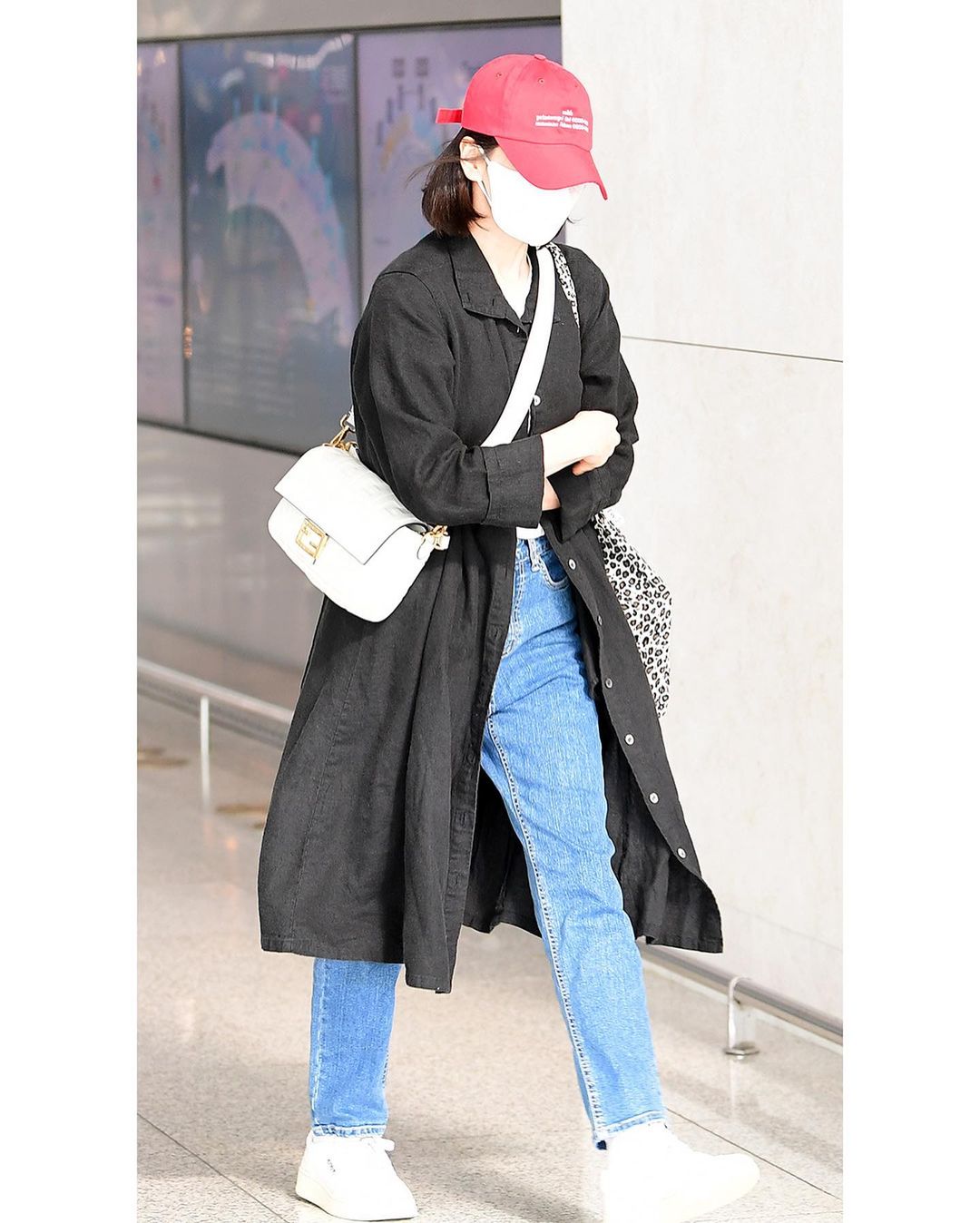 FENDI sure knows how to make a statement. Bahkan outfit se-simple jeans, T-shirt, outerwear, dan white sneakers saja sudah terlihat elevated berkat sentuhan sophisticated dari tas Baguette. Because you will move around, crossbody bag is the way to go. Oleh aktris kelahiran 22 November 1981 tersebut, Baguette dipakai sebagai crossbody. Karena harus diakui, being hands-free is so satisfying. Don't you agree?
Baca juga: Aktris Korea Song Hye Kyo Jadi Brand Ambassador FENDI
Airport Fashion Kim Dami dengan Tas FENDI Baguette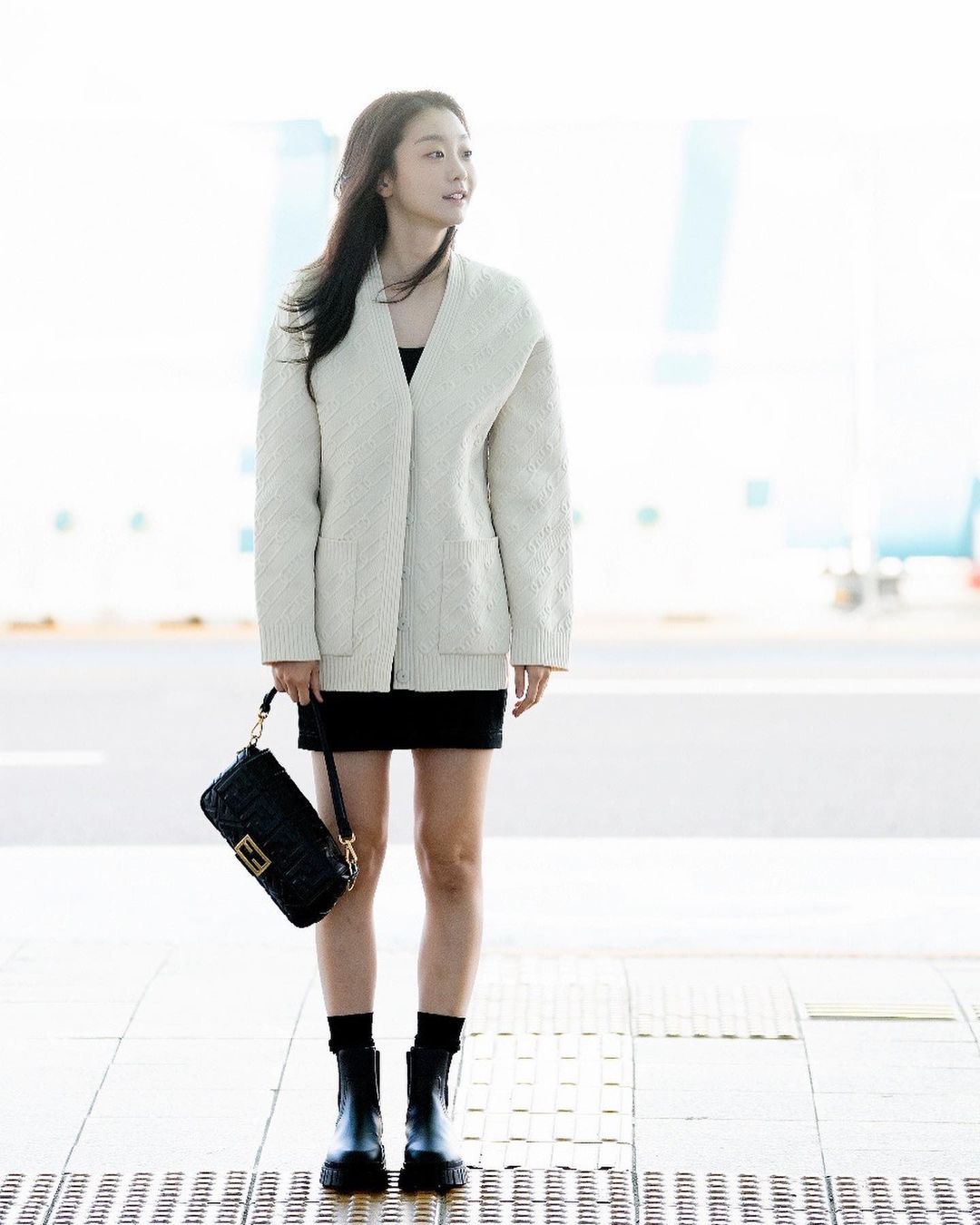 Kalau Song Hye Kyo lebih suka styling tas FENDI-nya sebagai crossbody, lain halnya dengan Kim Dami. Aktris pemeran Jo Yiseo di drama Korea "Itaewon Class" ini tampil chic dan elegan dengan tas Baguette yang ia bawa sebagai top-handle bag. Airport fashion-nya menampilkan formula white and black outfit, melibatkan cardigan jacket putih di atas LBD yang ditambah sentuhan edgy dari chunky black boots. The most classic and timeless outfit idea you can copy for your next vacation trip.
Baca juga: FENDI Gandeng Aktris Korea Kim DaMi Jadi Brand Ambassador
Dari airport fashion artis Korea Song Hye Kyo dan Kim Dami yang mana keduanya juga merupakan brand ambassador FENDI Korea, kita tahu Peekaboo ISeeU Petite dan Baguette adalah dua tas klasik, timeless, dan versatile yang sempurna dibawa traveling dan liburan. Miliki Peekaboo dan Baguette, dapatkan di butik FENDI Indonesia.