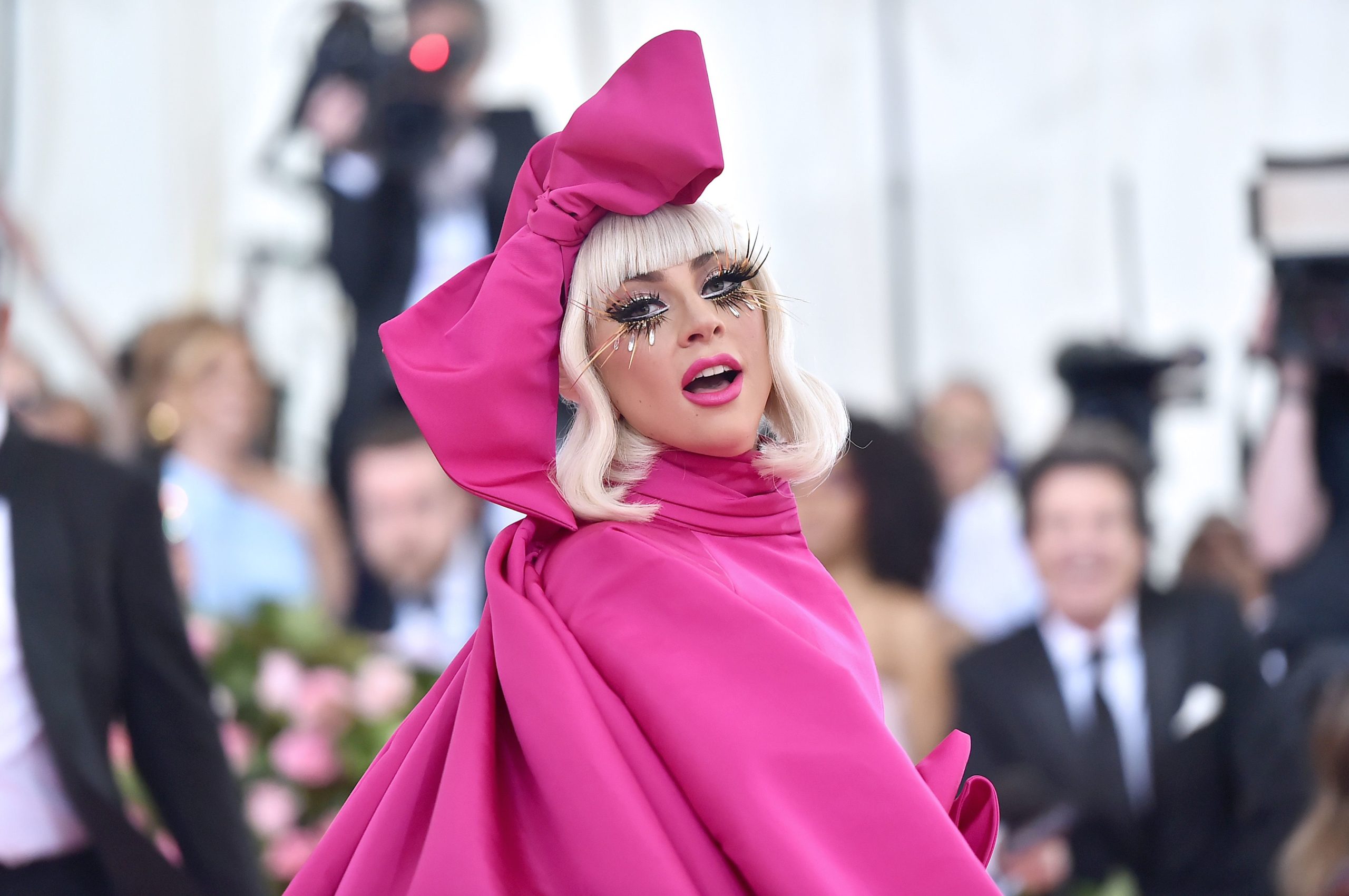 Met Gala, acara tahunan paling prestisius dengan tamu para selebriti A+ list, tahun ini harus ditunda karena COVID-19. Event yang menggabungkan fashion dan Hollywood dalam satu atap ini merupakan acara yang paling dinanti. Ini karena setiap tahunnya Met Gala membawa tema berbeda. Menjadikan acara penggalangan dana untuk Metropolitan Museum of Art's Costume Institute yang berlangsung dari tahun 70-an ini sebagai fancy-dress party, giving us some of the most iconic red carpet looks for the year.
Meski tahun ini kita melewatkan bagaimana para A-listers menginterpretasi tema Met Gala melalui gaun-gaun spektakuler dan beauty look fenomenal, kita masih bisa kilas balik the most memorable moments Met Gala tahun-tahun sebelumnya. Vogue, majalah fashion yang menyelenggarakan event ini memutuskan untuk go digital dengan menghadirkan Met Gala di YouTube bertajuk A Moment with the Met. Before heading over to YouTube, mari lihat the greatest Met Gala beauty looks of all time.
Lady Gaga Met Gala 2019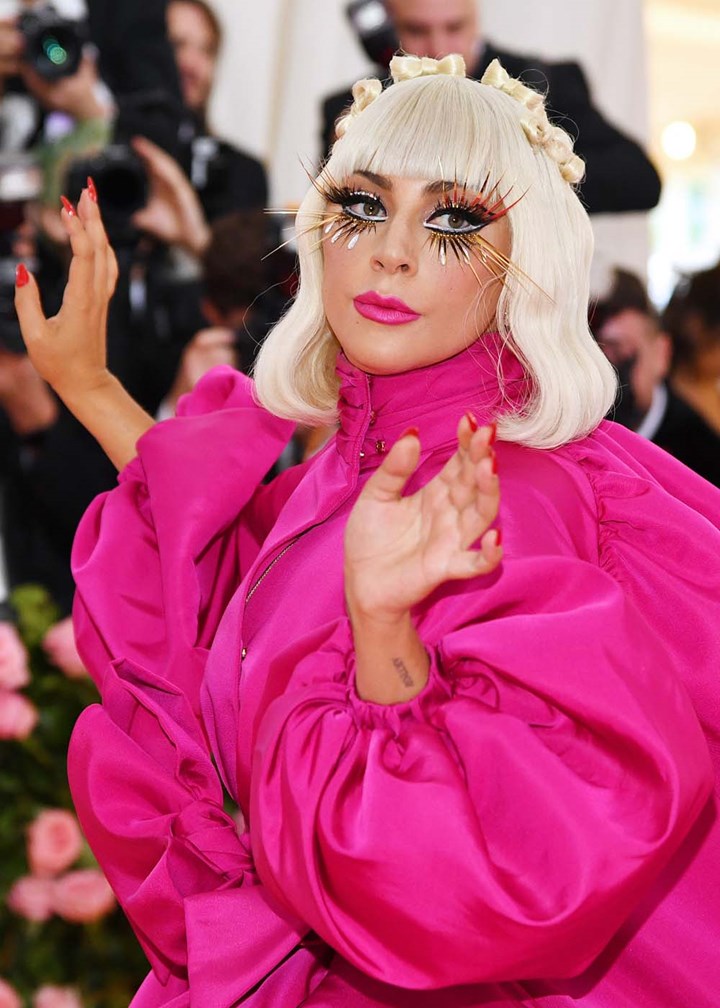 Urusan tampil fenomenal, Lady Gaga really excels. Masih ingat bagaimana ia berganti empat live outfits di red carpet Met Gala 2019? Dari gaun hot pink Brandon Maxwell yang extravagant menjadi gaun hitam yang matching dengan payungnya, lalu berganti lagi jadi gaun hot pink, dan terakhir ia tampil dengan underwear hitam berkilauan. Itu pun belum termasuk riasannya yang juga fenomenal. Bulu matanya dibuat panjang dengan tambahan bulu mata metalik yang spiky, ditambah bold pink lipstick dan platinum cropped-bob, this is a beauty look to remember!
Kim Kardashian Met Gala 2019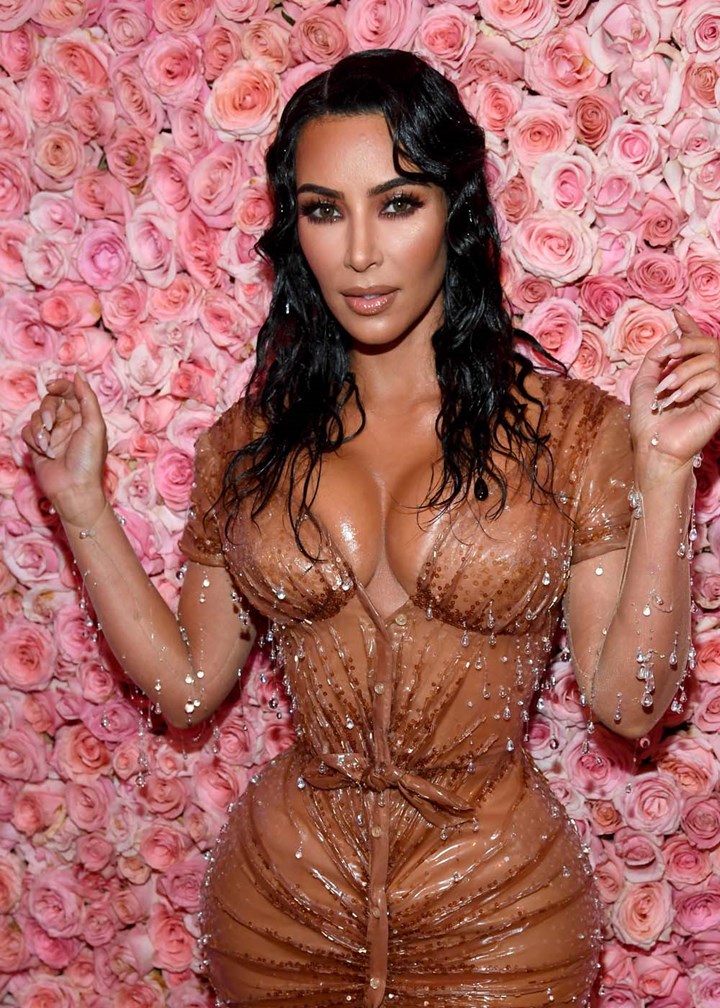 Saat Kim Kardashian melangkah ke red carpet, ia memberi kesan dirinya baru muncul dari samudera. Dengan tampilan basah, kulit glossy, dan gaun Thierry Mugler berhiaskan juntaian kristal yang menyerupai tetesan air membuat beauty look Kim adalah salah satu yang sulit dilupakan di Met Gala 2019.
Lily Collins Met Gala 2018
Met Gala 2018 ikonik dengan headpiece dramatis berupa crown, halo, dan veil. Dan salah satu yang paling ikonik adalah Lily Collins dengan gothic look serba hitam, mulai dari gaun hitam Givenchy, futuristic crown, hingga makeup mata yang menyerupai air mata malaikat. Siapapun yang ingin tampil gothic chic saat Halloween nanti (atau untuk foto Instagram dalam rangka #MetGalaChallenge), beauty look Lily Collins ini bisa dicontek.
Zendaya Met Gala 2017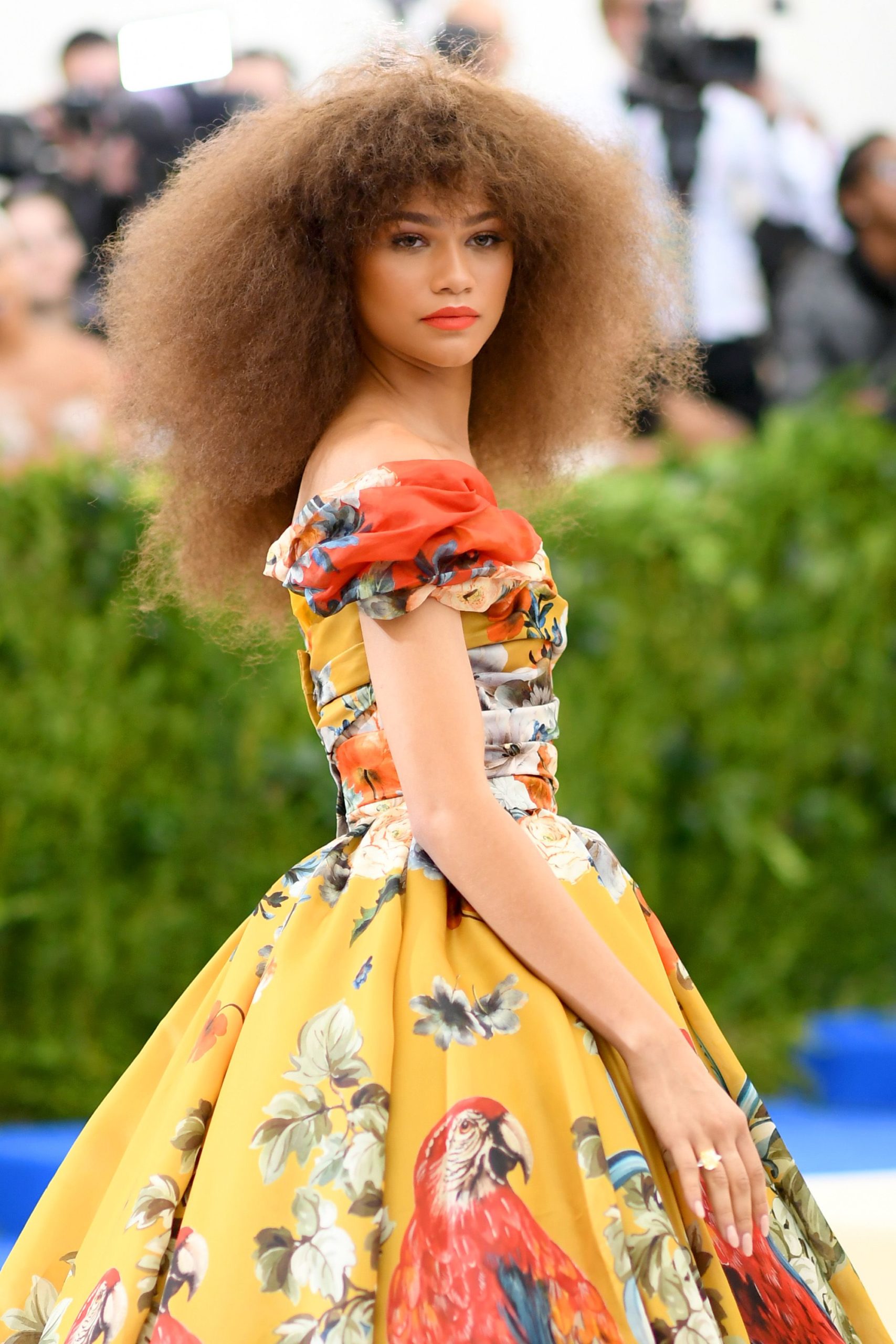 Tidak ada yang tidak membicarakan Zendaya pada malam Met Gala 2017 saat itu. Wanita satu ini memang selalu mengundang kita untuk berkata wow. Dalam rangka menghormati "Rei Kawakubo/Comme des Garçons: Art of the In-Between", ia tampil dengan rambut Afro super bervolume dan lipstik coral yang melengkapi gaun bermotif burung dari Dolce & Gabbana.
Rihanna Met Gala 2015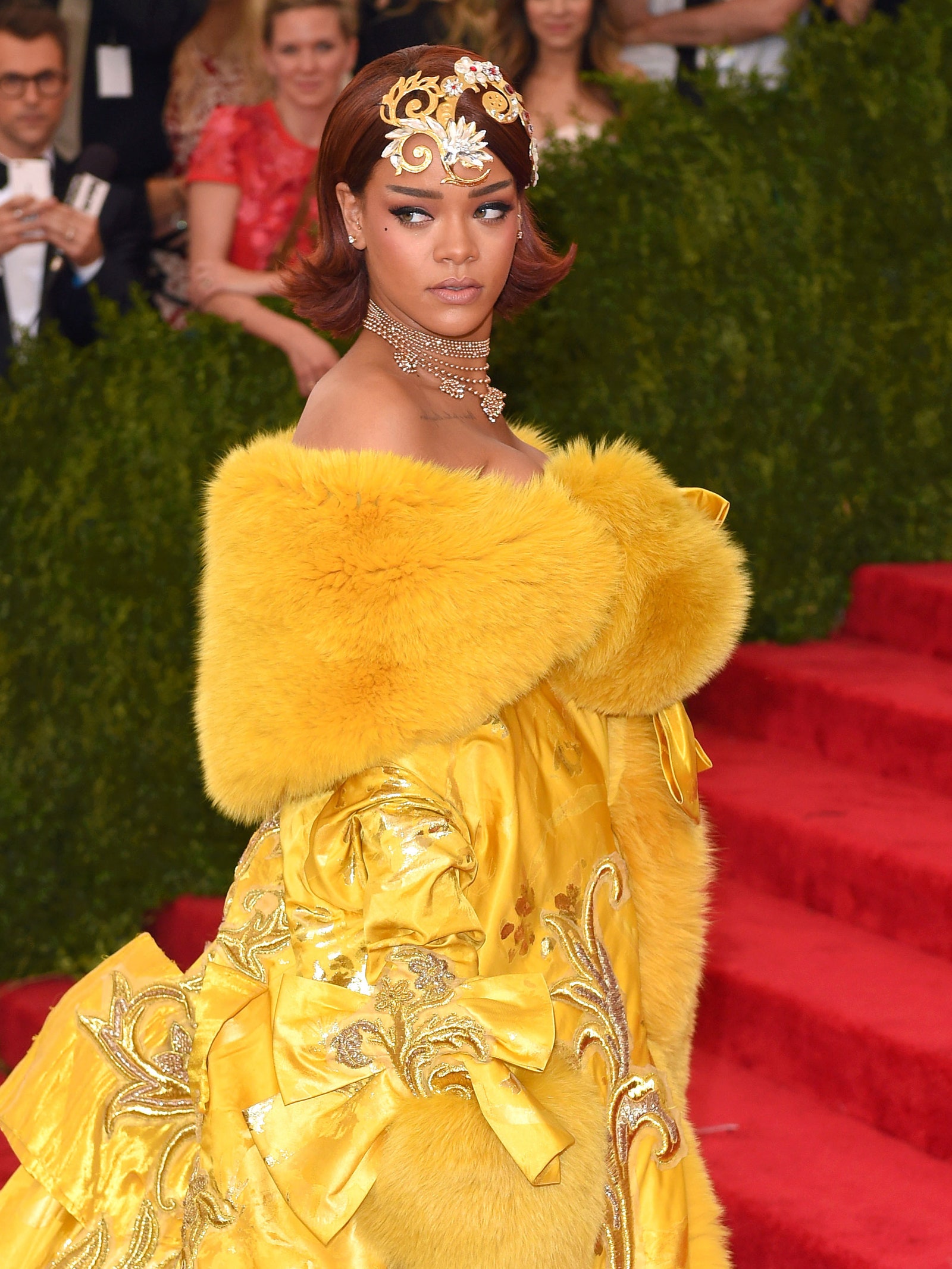 Gaun bulu-bulu rancangan Guo Pei yang dipakai Rihanna di Met Gala 2015 benar-benar jadi bahan perbincangan. Ukuran gaun yang besar dan lebar, serta warnanya yang kuning, membuat gaun ini banyak dijadikan meme dengan julukan "omelette dress". Ditambah dengan alis lurus horizontal yang menukik tajam dan rambut crimson bob berhiaskan headpiece yang mempresentasikan "China: Through the Looking Glass", Rihanna deserves her own Met Gala gallery.
Miley Cyrus Met Gala 2013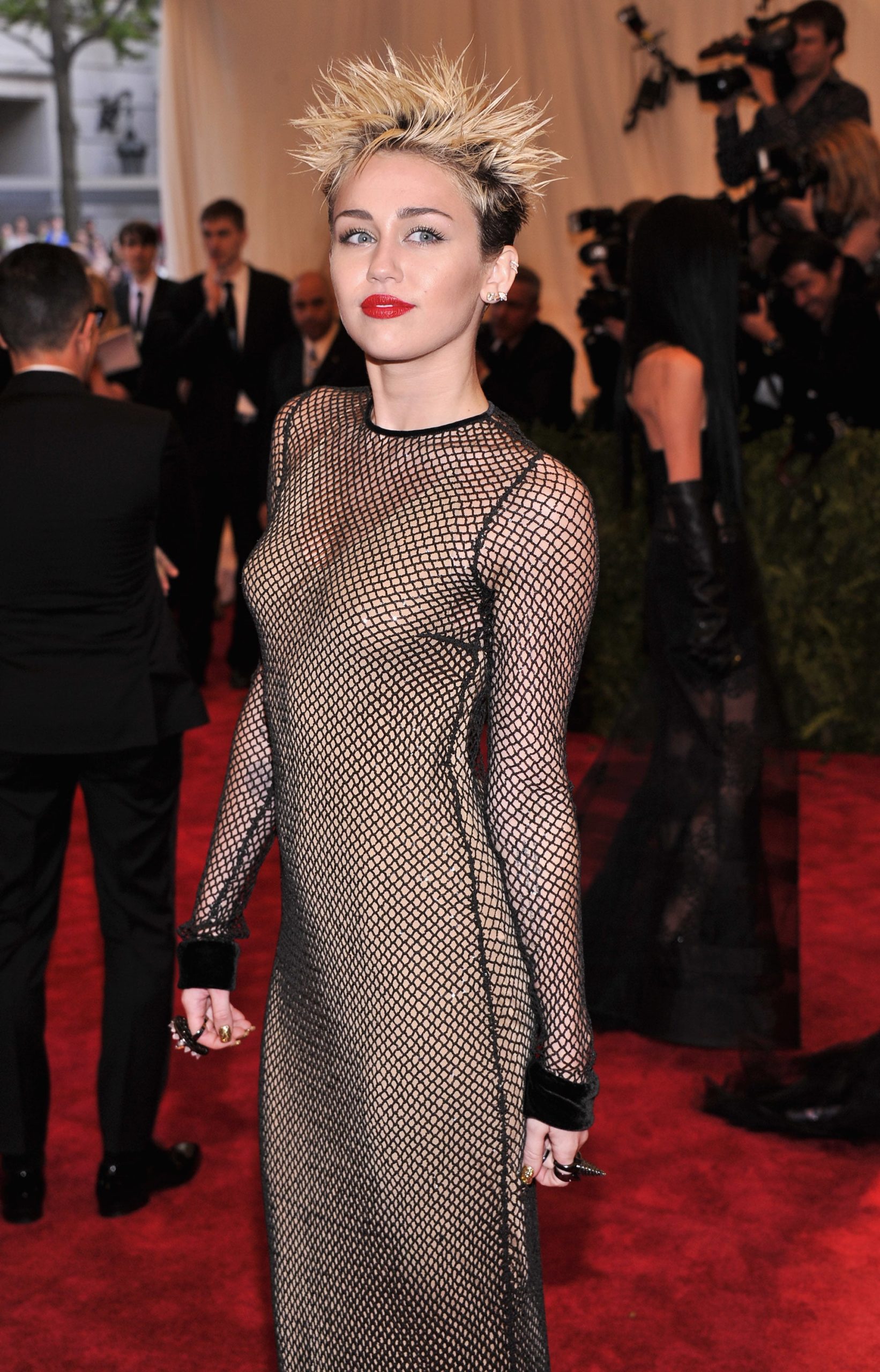 Miley benar-benar membawa semangat punk culture saat berjalan di red carpet Met Gala 2013. Ia memakai gaun fishnet Marc Jacobs dengan rambut bleached yang dibuat dengan gaya spiky, lengkap dengan lipstik merah berani. Gaya punk sesungguhnya yang ia tampilkan berdasarkan tema Punk: Chaos to Couture".
Dari gaun dan beauty look paling ikonik di atas, mana favoritmu? Memang, tidak mudah memutuskan penampilan paling ikonik di Met Gala karena setiap selebriti selalu tampil sensasional setiap tahunnya. Apalagi setiap orang punya preference masing-masing terhadap bagaimana penampilan selebriti tersebut tak terlupa baginya. Punya iconic look favorit lain di Met Gala tahun-tahun sebelumnya? Sound off below!