Venice Film Festival 2020 menjadi tempat dimana Vanessa Kirby semakin bersinar. Belum terlalu familiar dengan nama ini? Vanessa Kirby adalah aktris Inggris yang dikenal melalui film Hobbes & Shaw, Mission: Impossible, dan perannya sebagai Puteri Margaret di serial Netflix The Crown. Dan di Venice Film Festival ke-77, wajahnya mendapat lebih banyak sorotan berkat peran utamanya di film Pieces of a Woman dan The World To Come – dua film dengan sambutan positif dan memberikan Kirby status sebagai the next queen of indie cinema.
Sangat memungkinkan, gegap gempita festival film di Venice ini mengantarkan Kirby menuju Oscar. Tapi Oscar bukanlah tolok ukur sebuah kesuksesan, seperti yang dikatakan banyak orang. Itulah mengapa wanita 32 tahun ini akan tetap melanjutkan perannya di film franchise sebelumnya. Ia dijadwalkan mulai syuting Mission: Impossible 7 bulan depan dan kembali hadir untuk Mission: Impossible 8. Namun satu yang pasti, Venice Film Festival 2020 merupakan titik balik dalam kariernya. Mudah ditebak, wajahnya akan banyak muncul sebagai peran utama di film-film mendatang.
Vanessa Kirby dengan Gaun Valentino di Red Carpet Venice Film Festival 2020
Terlepas dari sorotan akan sosoknya yang kuat dan berkesan di film Pieces of a Woman dan The World To Come, Vanessa Kirby juga sukses membuat siapapun terpana dengan penampilannya di red carpet Venice Film Festival 2020. Seperti perannya yang bertolakbelakang di dua film tersebut, Kirby pun tampil bak yin dan yang dengan gaun merah dan hitam Valentino.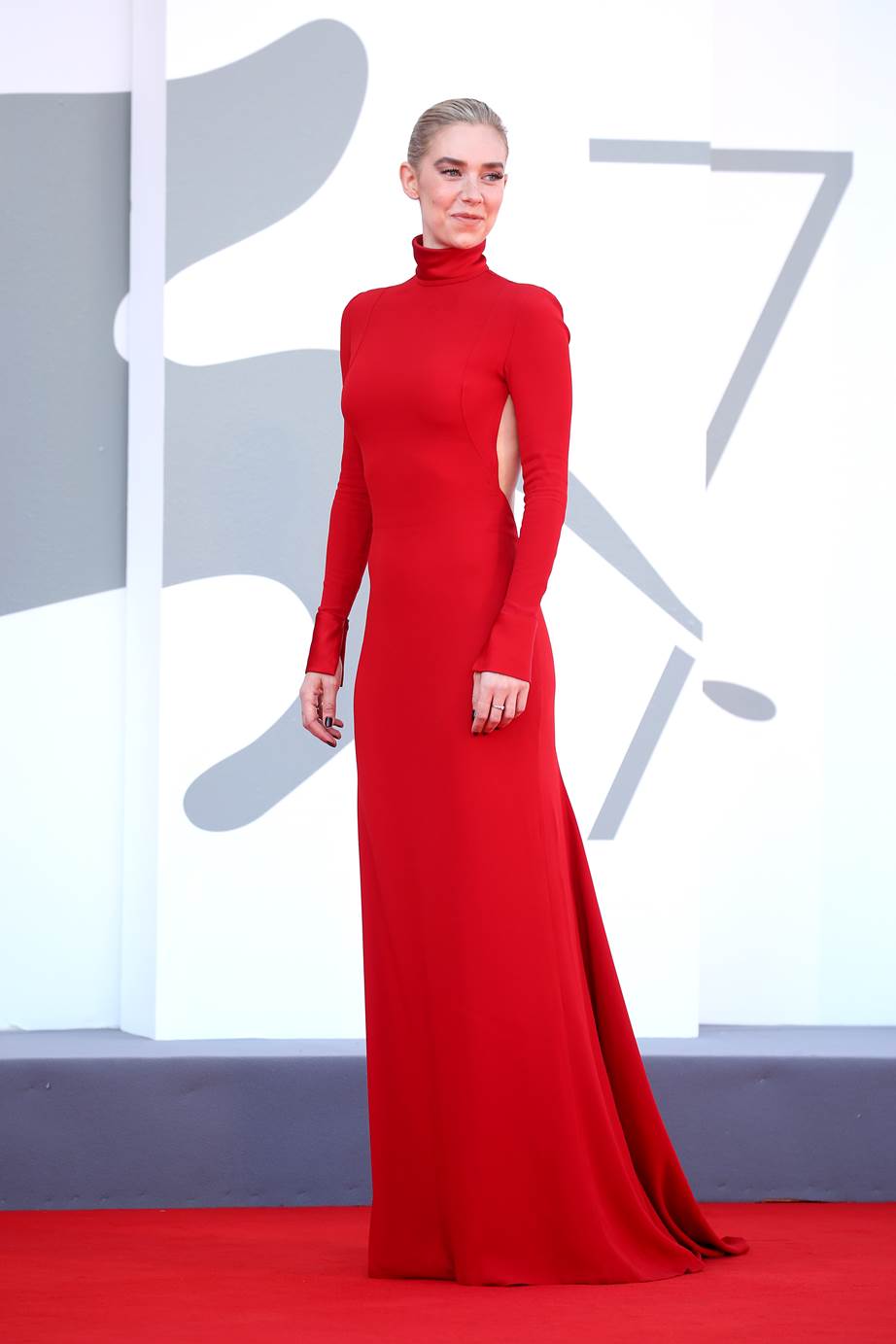 Pada premiere film Pieces of a Woman, sang aktris memukau dengan gaun backless warna merah menyala dari Valentino Couture Spring Summer 2020. Ia membiarkan gaun lengan panjang berkerah tinggi tersebut memamerkan tubuh semampainya dengan memakainya bersama gaya rambut top knot yang sleek. Bahkan tanpa banyak aksesori pun, penampilannya di malam itu dengan gaun merah Valentino sudah cukup membuat siapapun tak bisa berpaling.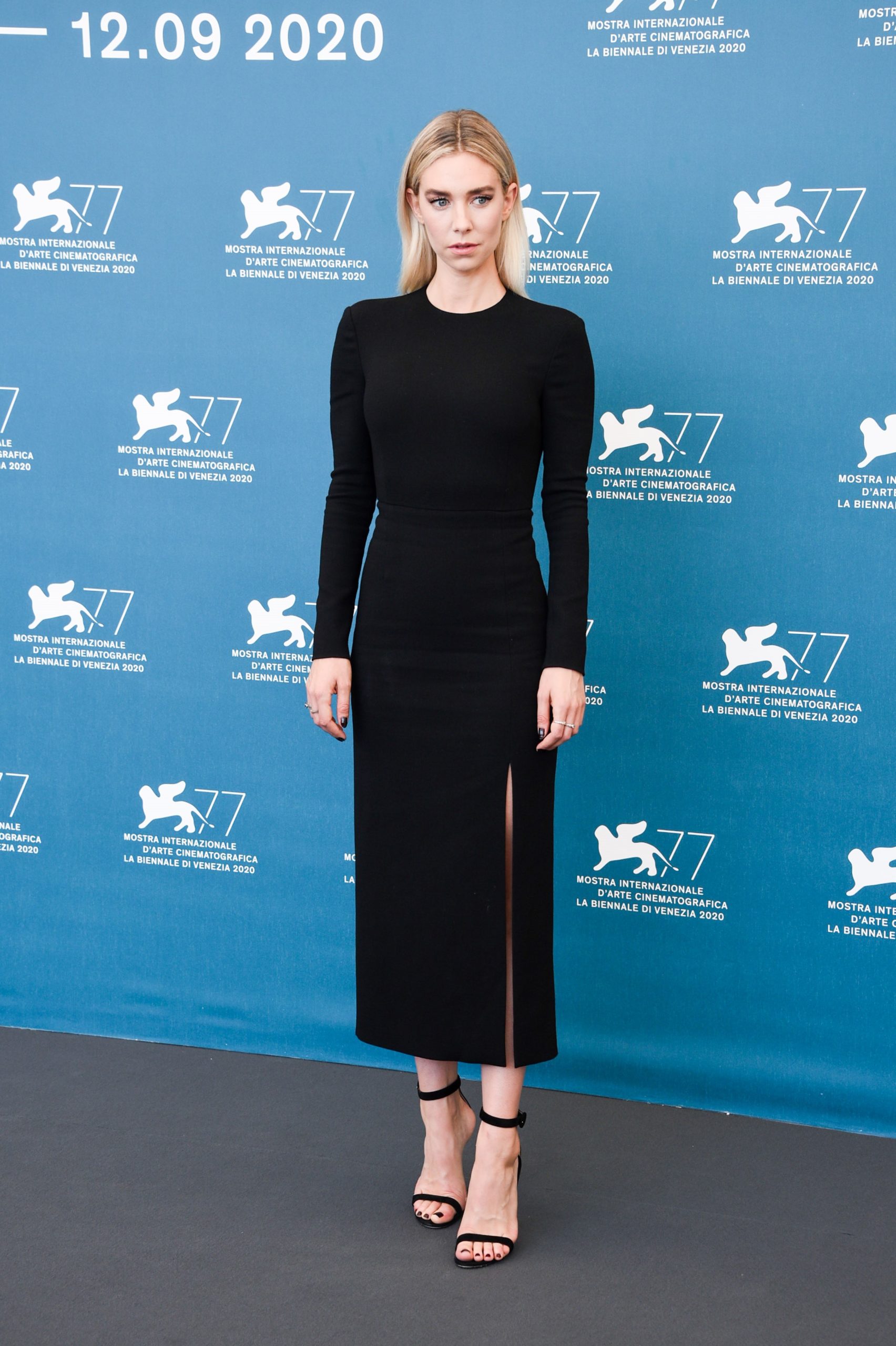 Sementara untuk sesi photocall di hari yang sama, sang bintang mengisyaratkan bahwa simplicity adalah gaya andalannya. Ia tampil simple dengan midi dress hitam Valentino Fall Winter 2020. Dress dengan detail split tinggi tersebut ia pakai bersama ankle strap sandal dan gaya rambut middle part yang memang cukup memberi tampilan santai untuk sesi photocall.
Ingin miliki dress yang dipakai Vanessa Kirby? Temukan di butik Valentino Indonesia yang berlokasi di sini.