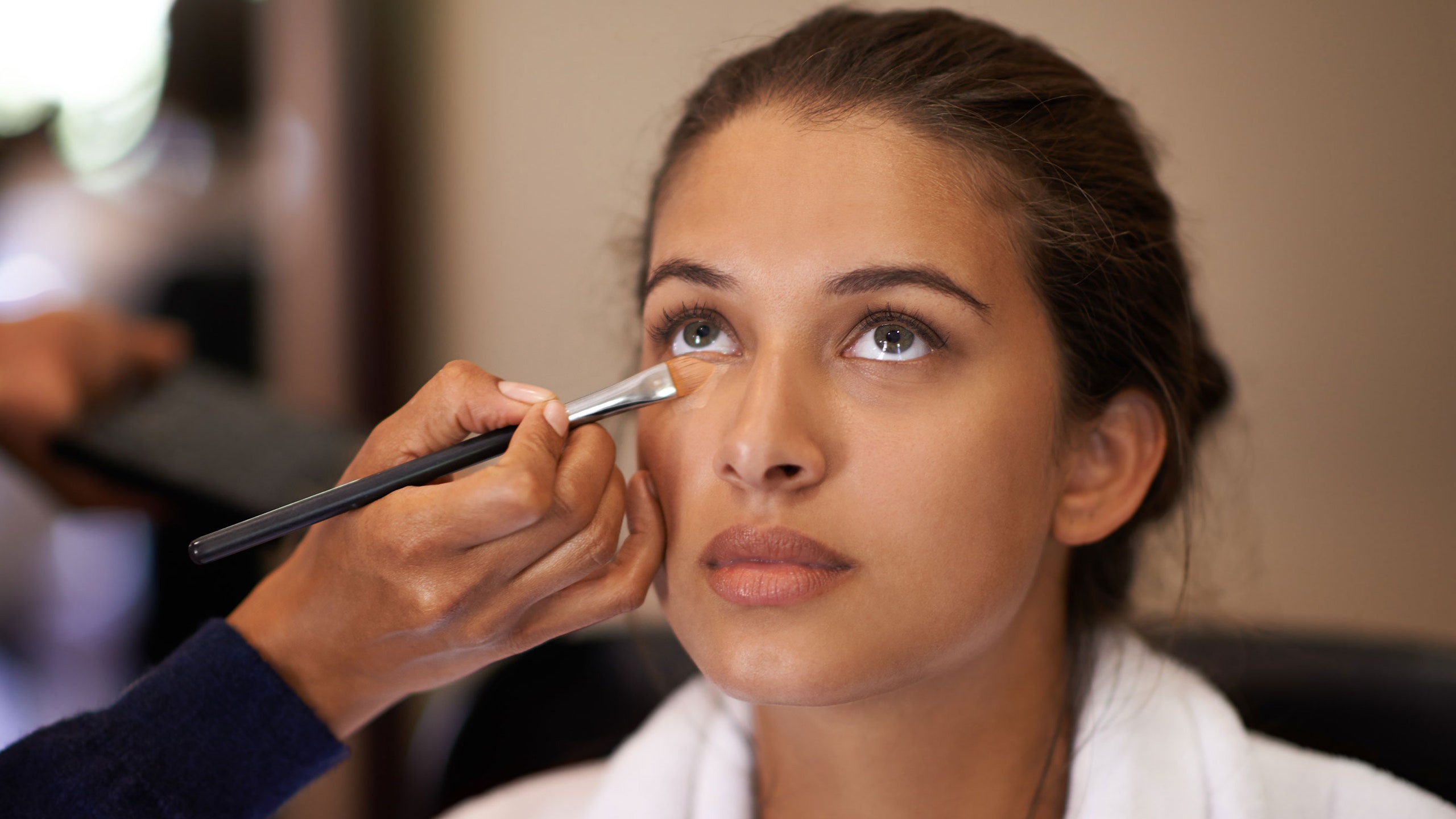 Pecinta rutinitas cantik yang simple dan minimalis tentu akan mencari produk multifungsi. Jika ada eye cream yang bisa dipakai juga sebagai concealer bawah mata, why not? Selain melembapkan kulit area mata dan mengurangi keriput, eye cream dengan formula tinted juga bisa sekaligus mencerahkan dark circle alias lingkaran hitam di bawah mata. Pemakaiannya lebih hemat waktu dibanding dua produk terpisah. Perfect for morning beauty routine. Berikut rekomendasi eye cream sekaligus concealer bawah mata (atau kita sebut tinted under eye cream) yang bisa dicoba.
Rekomendasi Tinted Under Eye Cream, Krim Mata Sekaligus Concealer
Tatcha The Pearl Tinted Eye Illuminating Treatment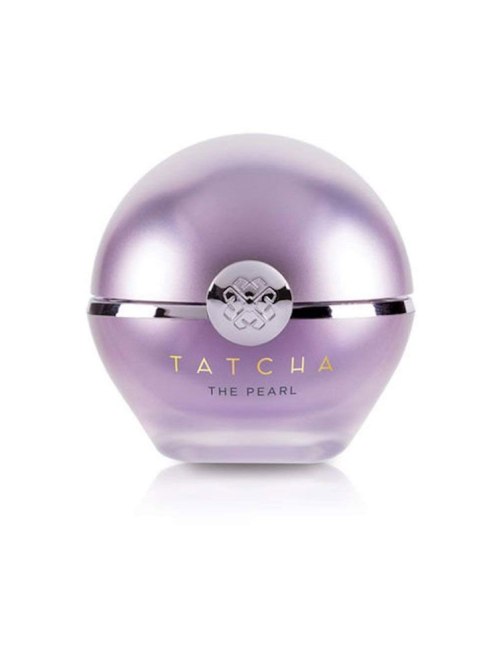 Merupakan produk hybrid skincare-makeup yang memiliki manfaat blurring dan brightening pada area bawah mata (thanks to its silk powder). Di saat yang sama, eye cream Tatcha ini melembapkan kulit mata dengan kandungan hyaluronic acid dan ekstrak botani.
Becca Cosmetics Under Eye Brightening Corrector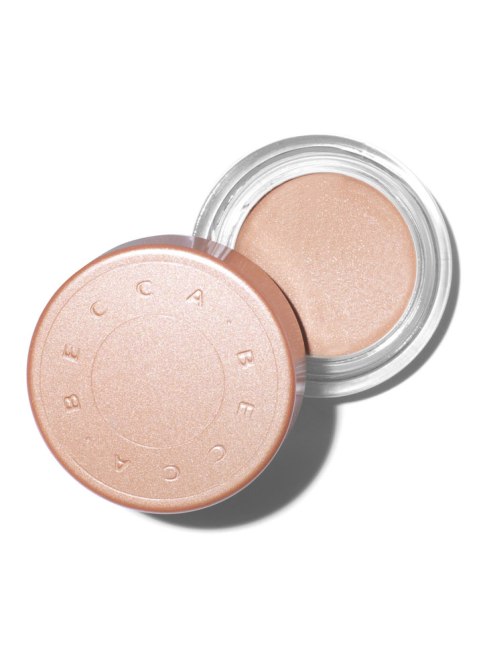 Dark circle mengganggu bisa seketika dicerahkan dengan color corrector warna peach-apricot dari Becca ini. Kandungan vitamin E-nya berguna melembapkan dan merawat kulit bawah mata. Basically, ini adalah concealer bawah mata dengan manfaat eye cream.
Tata Harper Illuminating Eye Crème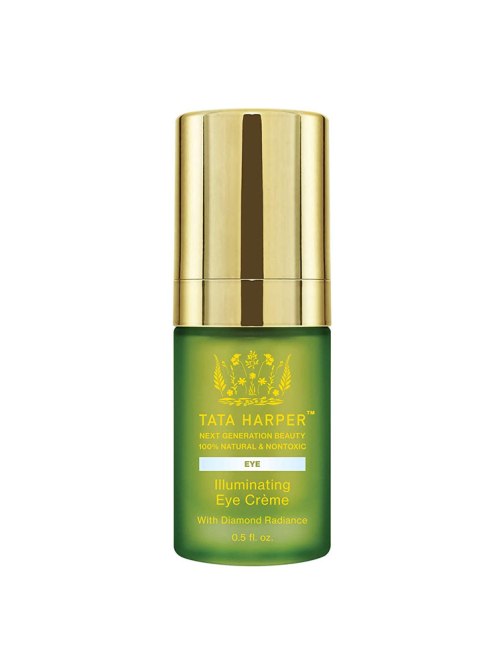 Tidak perlu lagi mencari concealer karena eye cream anti-aging Tata Harper ini diinfus dengan bubuk permata yang dapat seketika mencerahkan bawah mata. Tata Harper memang tidak perlu diragukan lagi, produknya organik dengan manfaat mengurangi kerutan dan garis halus di area mata.
Cle de Peau Beaute Radiant Corrector for Eyes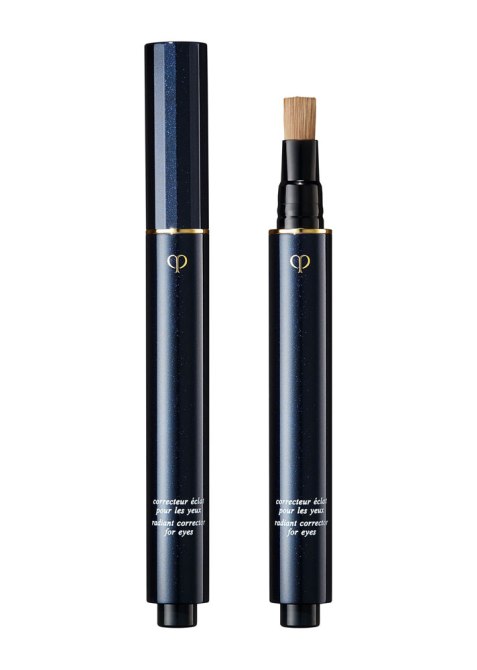 Illuminator dengan tekstur creamy dan formula ringan dari Cle de Peau ini mencerahkan area bawah mata dengan sheer-to-medium coverage. Bentuknya yang berupa pen mudah digunakan. Tidak ketinggalan ada skincare benefit dengan kandungan mutiara yang memberi kelembapan dan mengurangi penampakan garis halus.
First Aid Beauty Eye Duty Triple Remedy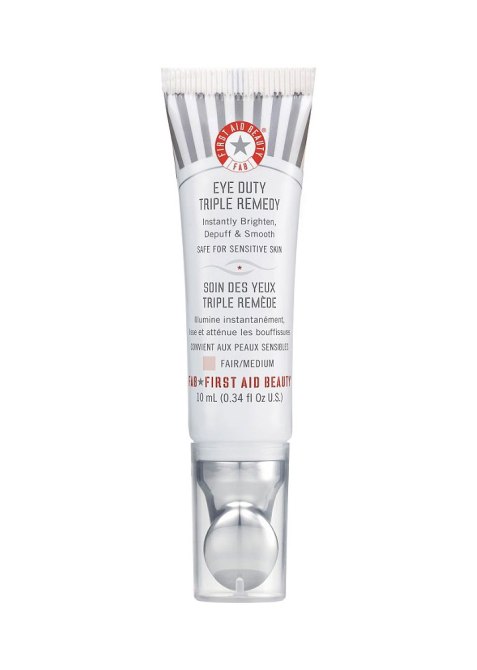 Masalah dark circle dan mata sembap bisa diatasi dengan kandungan caffeine dan licorice yang juga sekaligus mengurangi penampakan garis halus. Dengan adanya pigment pada eye cream ini, bisa seketika mencerahkan bawah mata seperti concealer.