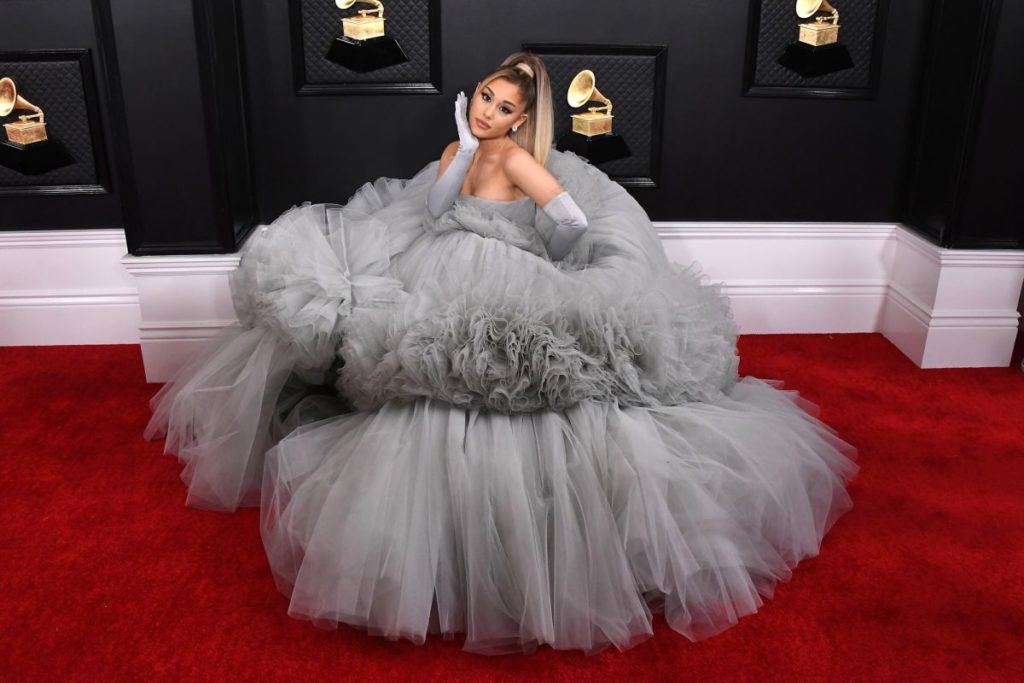 Oh yes, mata semakin termanjakan dengan gaun-gaun red carpet pada selebriti di award season ini. Setelah Golden Globes 2020 dan SAG Awards 2020, kini giliran musik dan fashion berpadu di Grammy Awards 2020. And you know, The Grammys are always entertaining karena para bintang tampil live di panggung, sebut saja Lizzo, Ariana Grande, Demi Lovato, Billie Eilish, dan masih banyak lagi.
Lebih dari itu, para selebriti selalu berjalan di red carpet dengan gaya paling bold (seringkali kontroversial) yang membuat red carpet session jadi salah satu yang paling ditunggu setiap tahun. Dan tahun ini, red carpet Grammys dipenuhi dengan gaun-gaun pesta, aksesori berkilauan, dan suit berhiaskan berlian. Keep scrolling to see the best looks from the night.
Ariana Grande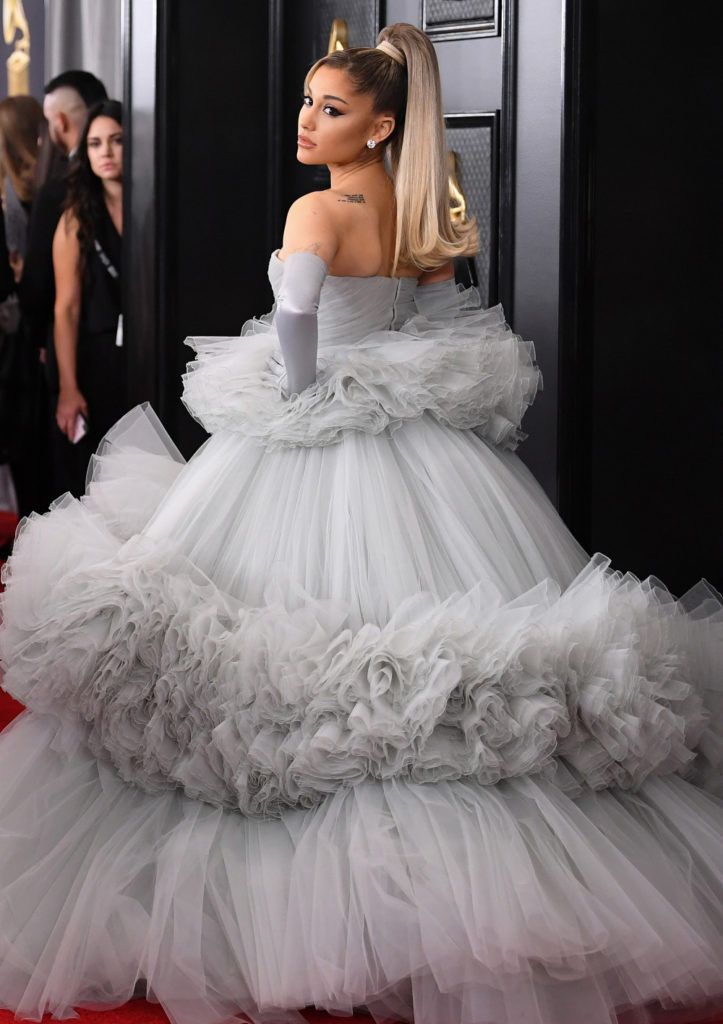 Melihat sekilas saja kita sudah bisa menebak gaun apa yang dipakainya. Ya, penyanyi yang tahun ini masuk nominasi Best Pop Vocal Album dengan lagu "Thank U, Next" tersebut mengenakan gaun custom Giambattista Valli yang dreamy dan va-va-voom, lengkap dengan sepatu Christian Louboutin.
Lizzo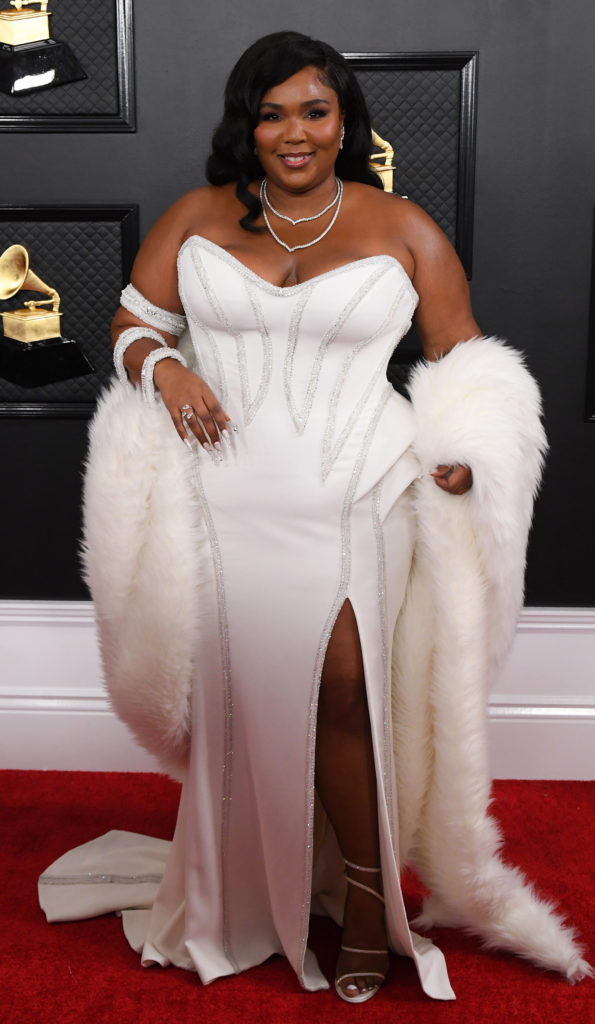 Malam yang paling bersinar bagi Lizzo. Dengan gaun putih Atelier Versace dengan shawl bulu-bulu, penyanyi yang malam itu masuk delapan nominasi ini harus diakui memiliki gaya red carpet yang wajib masuk daftar best-dressed celebrity on Grammy Award 2020 red carpet.
Billie Eilish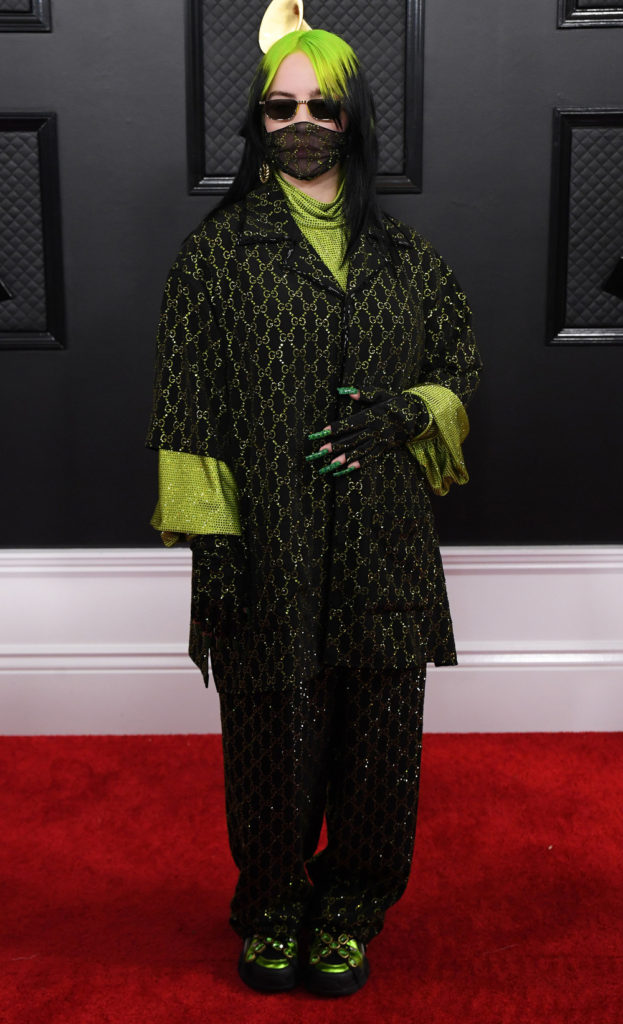 Sesuai ekspektasi, penyanyi yang baru saja meluncurkan koleksi fashion bersama H&M ini tampil dengan gaya ikoniknya, oversized outfits and chunky sneakers. Kali ini ia memakai outfit dari Gucci, but we've never expected the fishnet mask could be that cool.
Gwen Stefani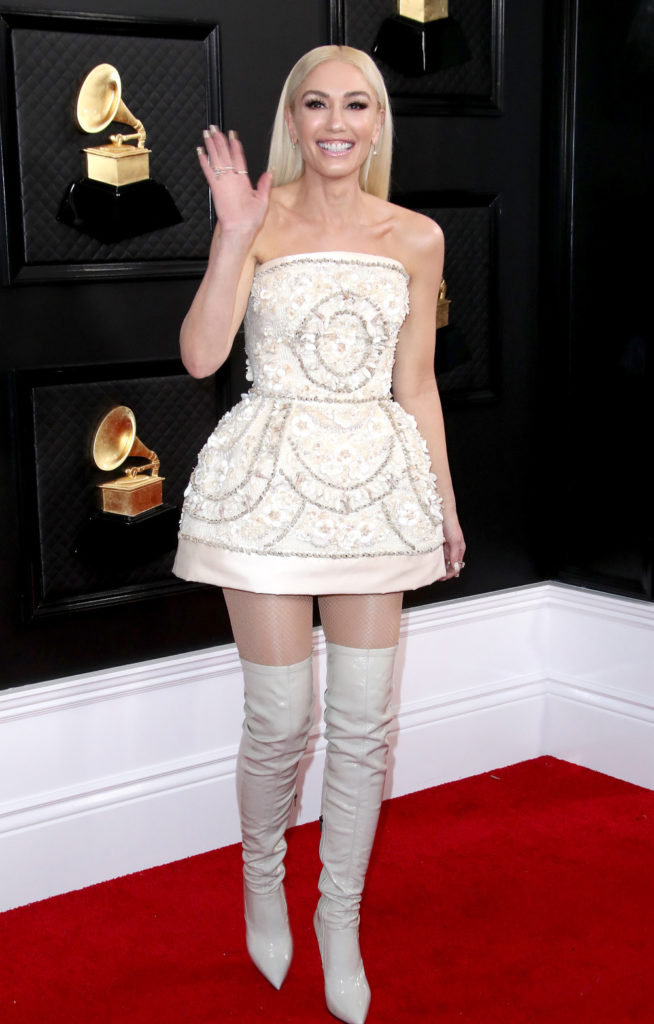 You might think it's just a white strapless minidress. Tapi lihatlah lebih teliti, dress Dolce & Gabbana ini dipenuhi dengan embellishment kerang laut, which makes this dress unique. Thigh-high boots semakin melengkapi gayanya. Red carpet best look, approved!
Dua Lipa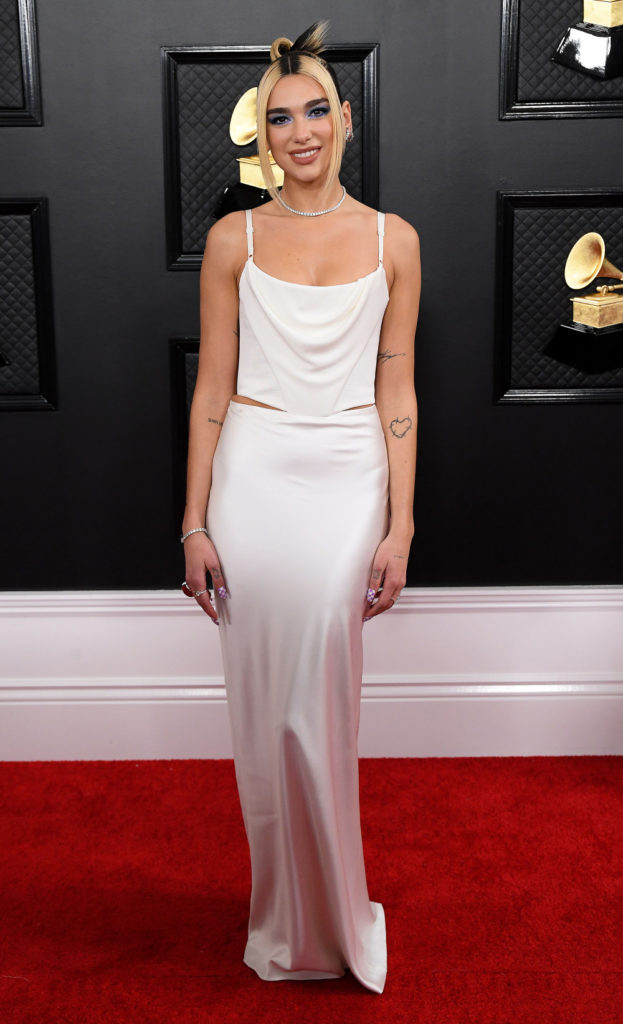 Malam itu kekasih Anwar Hadid ini tampil sleek dengan two-piece white silk dress dari Vivienne Westwood. Meski tampak tak begitu banyak aksen, kecuali kalung permatanya, lihatlah makeup classic blue yang tengah nge-tren di 2020 pada matanya, alluring!
Camila Cabello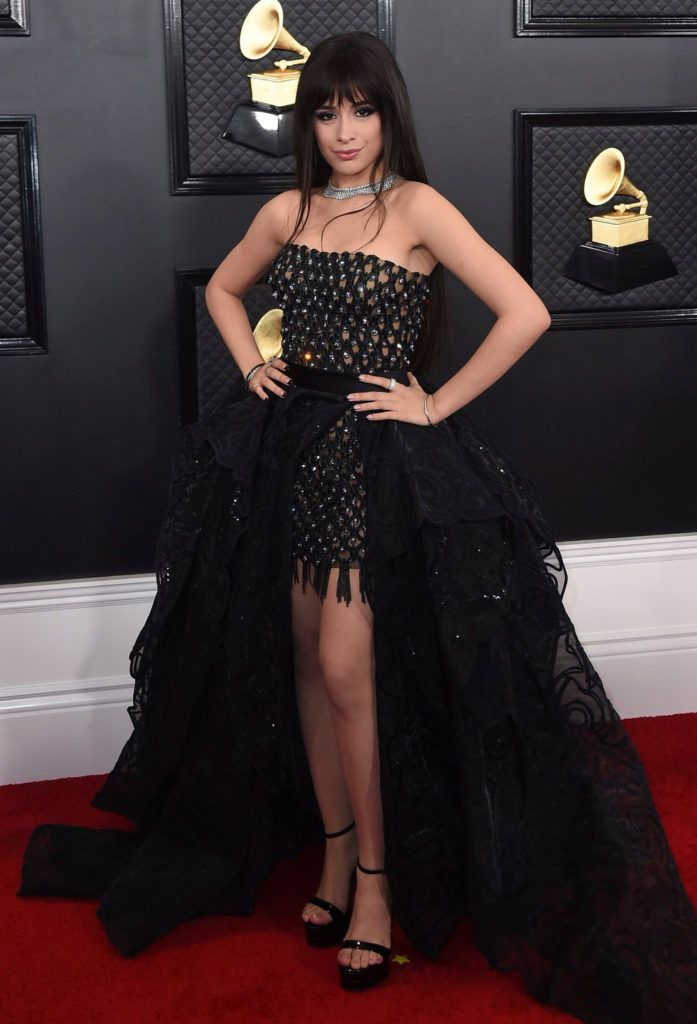 Meski malam itu tidak datang bersama kekasihnya, Shawn Mendes (yang memberi kita pertanyaan besar), Camila tidak kehilangan sinarnya. Dress hitam Atelier Versace membuatnya jadi sorotan sebagai selebriti berbusana terbaik di red carpet Grammy Awards 2020.
Maggie Rogers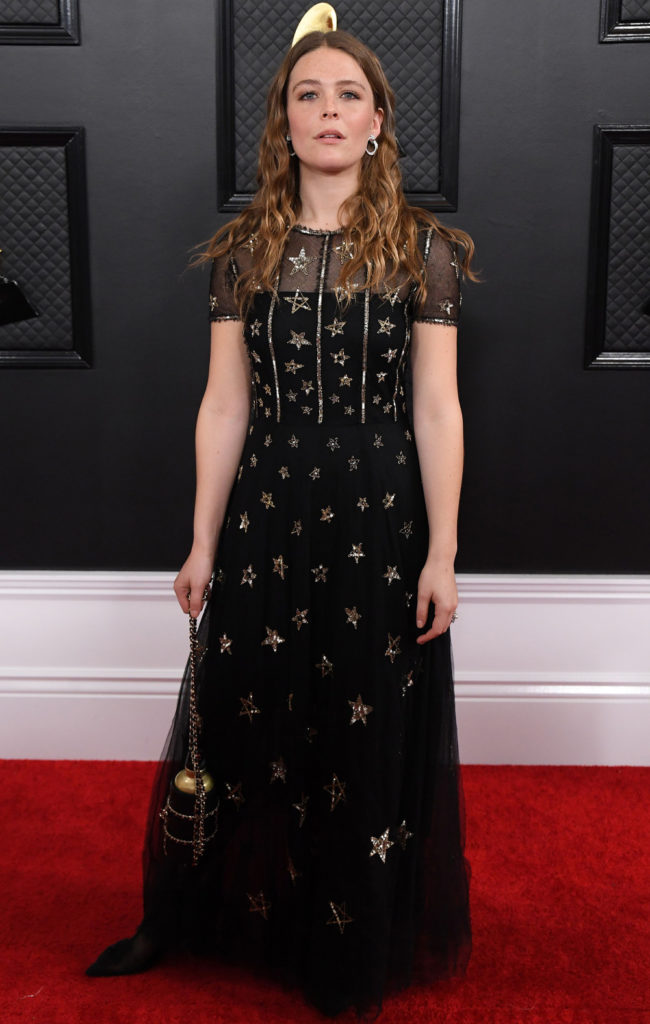 Penyanyi yang masuk nominasi Best New Artist ini hadir dengan dress hitam bermotif bintang-bintang emas dari CHANEL. Bahkan perhiasan yang dipakainya juga dari fashion house tersebut. Lihat juga tumbler bag dari koleksi CHANEL Cruise 2020 yang dibawanya, head-to-toe CHANEL yang sempurna. Temukan outfit Maggie Rogers di butik CHANEL Indonesia.