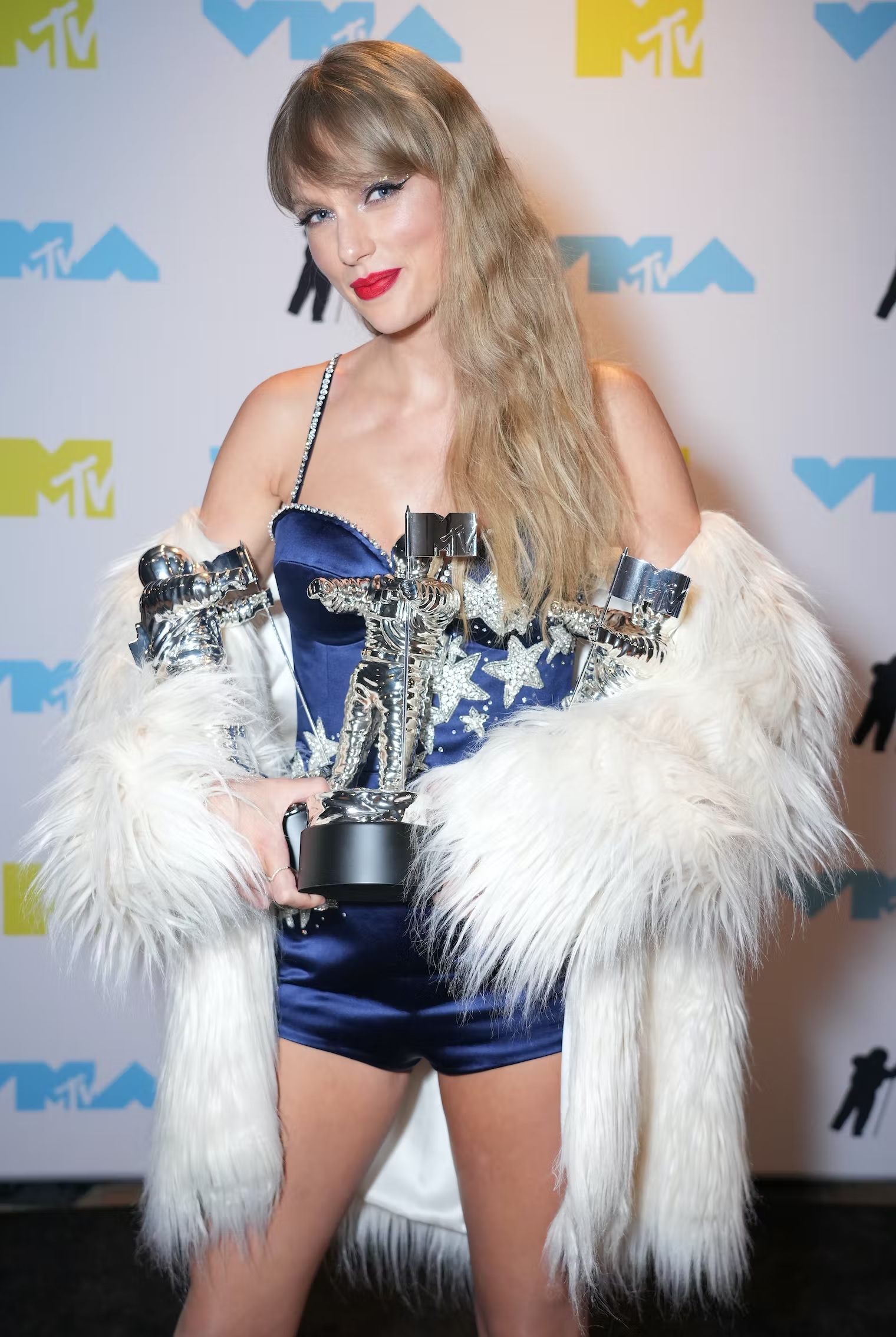 Masih belum move on dari MTV Video Music Awards 2022 dengan deretan gaya terbaik para selebriti dengan gaun-gaun menggeloranya. Apalagi Taylor Swift mengabarkan akan ada album baru. Saat menerima penghargaan Video of the Year, di acceptance speech-nya Tay Tay mengungkapkan bahwa ia akan merilis album Midnights 21 Oktober mendatang. Hati para Swifties tentu sangat menggebu, so excited! Gaya Taylor Swift di era baru siap dimulai.
Kita sepakat Midnights era resmi masuk dalam pembicaraan terhangat. Penyanyi 32 tahun ini juga tampaknya ingin memberi sekilas pandang bagaimana vibe dan estetika album terbarunya melalui outfit yang ia kenakan di VMAs after party. Tidak sama, tapi juga tidak jauh berbeda dari red carpet look-nya, Tay Tay masih memegang tema glittering dress pada after party. Ia memakai starry midnight-blue romper Moschino yang dipasangkan dengan sky-high platform heels dan jaket berbulu.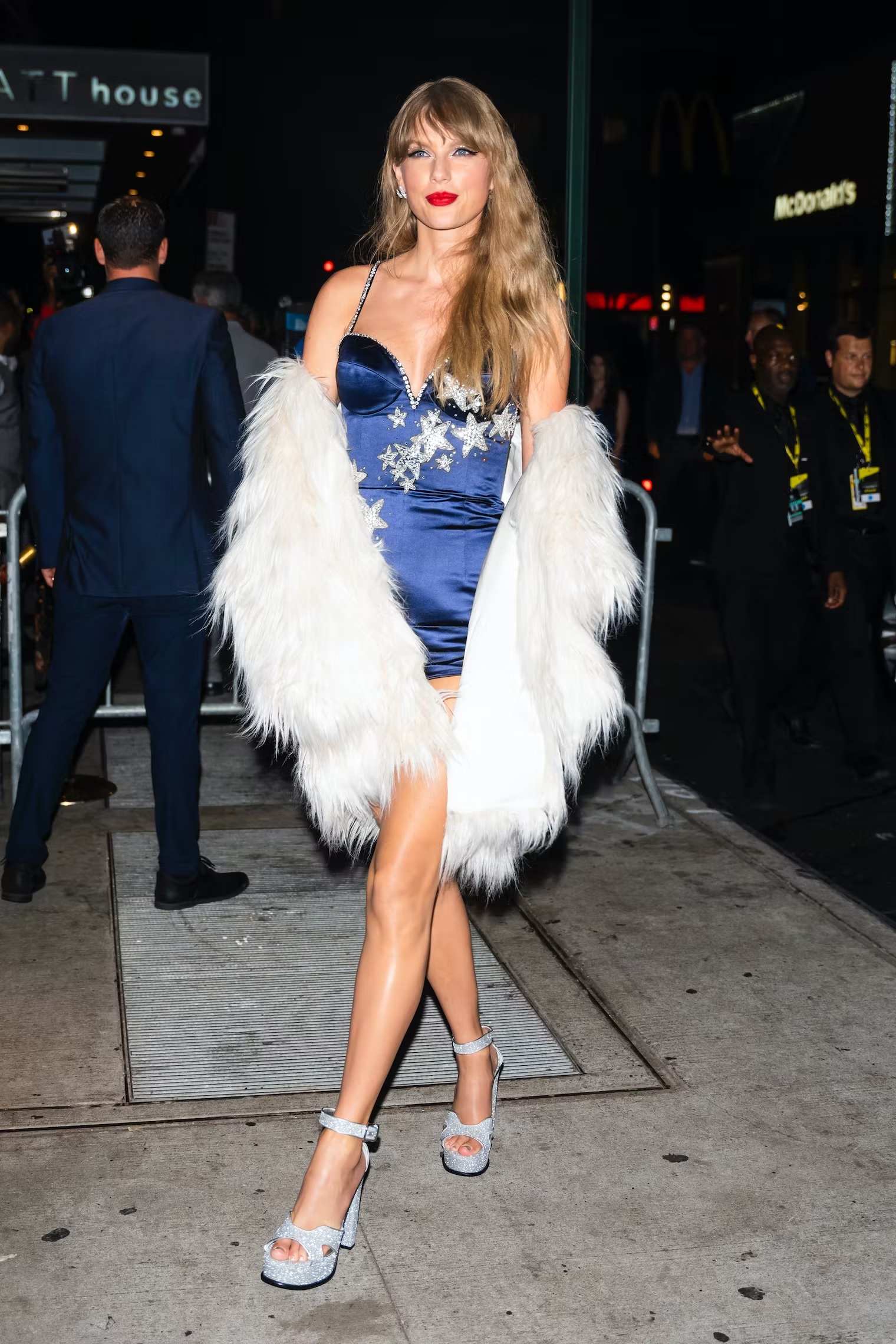 Dari pilihan outfit berdetail bintang-bintang berkilauan ini kita bisa melihat akan lebih banyak warna biru dan elemen bersinar pada wardrobe sang bintang di era Midnights. Sementara itu, gaya penampilan Taylor Swift di red carpet dengan dress bertabur kristal Oscar de la Renta, lengkap dengan her signature cat eyes and red lips tampak seperti menandai berakhirnya era Red. Kita memang sudah harus bersiap dengan perubahan fashion era sesuai tema album Swift.
Bicara soal album. Tak lama setelah kabar album baru, sang penyanyi membagikan informasi mengenai album tersebut di media sosial. Mengatakan Midnights berisi 13 lagu yang bercerita tentang 13 malam tanpa tidur di sepanjang hidup Tay Tay. Musik di album ini ia tulis di tengah malam, melalui perjalanan yang penuh mimpi indah dan terror. Well, mari siapkan diri di tengah malam, di hari album terbaru paling dinanti ini rilis. Juga gaya era baru Taylor Swift siap jadi headline!
Baca juga: Gaya Terbaik MTV VMA 2022: Taylor Swift, BLACKPINK, dan Lainnya