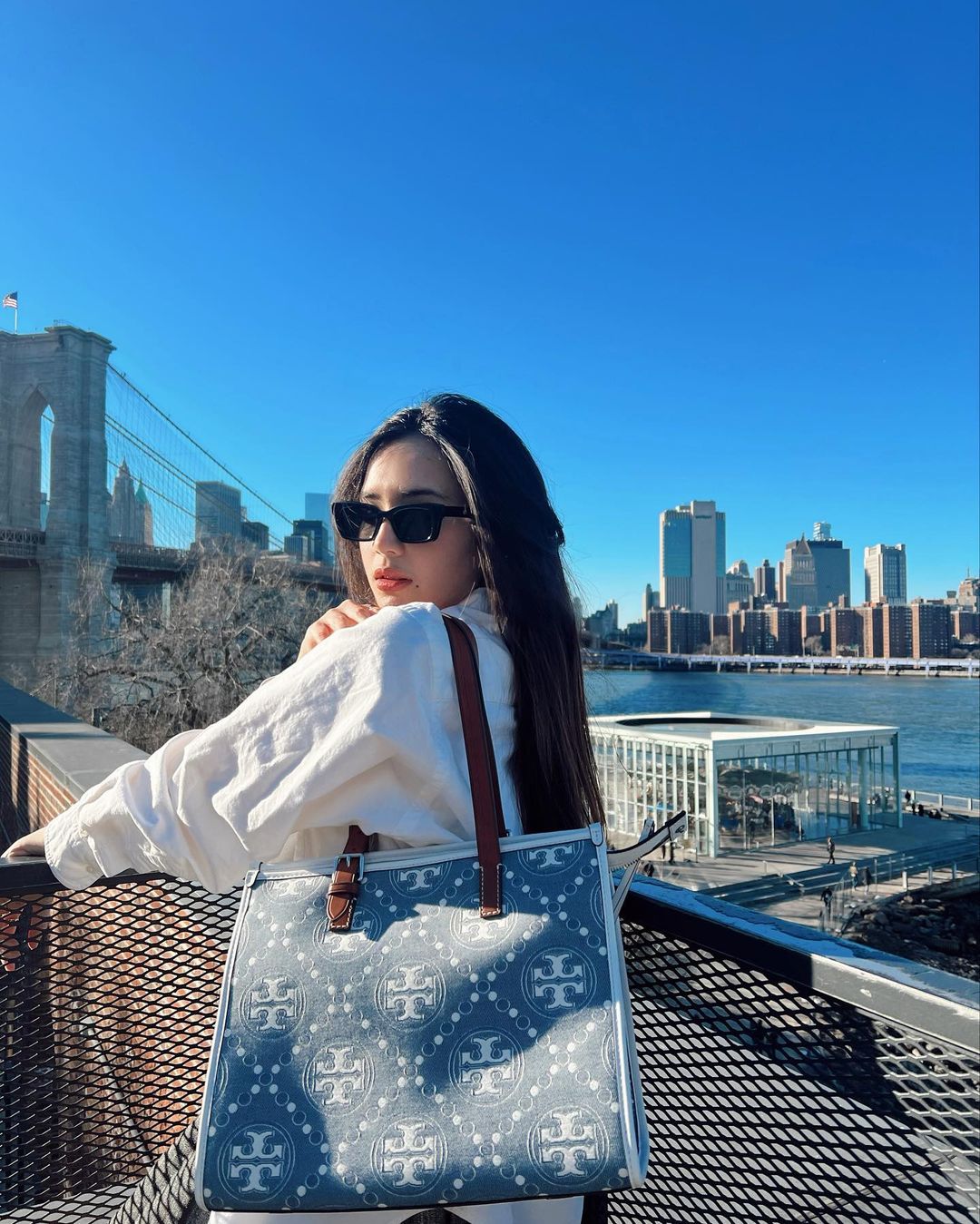 Tote bag bagi wanita adalah wardrobe essential. Sulit tidak memasukkannya ke dalam formula styling karena tas ini begitu praktis. Apapun ukuran dan siluetnya, a tote should be easy to pack and unpack. Mudah dipakai ke kantor atau sekadang ngopi di coffee shop, tapi juga stylish dan versatile dibawa dinner. Bagaimanapun tas tote selalu jadi statement untuk berbagai look, seperti yang terlihat pada gaya artis Indonesia Mikha Tambayong dan Beby Tsabina pakai tote bag Tory Burch.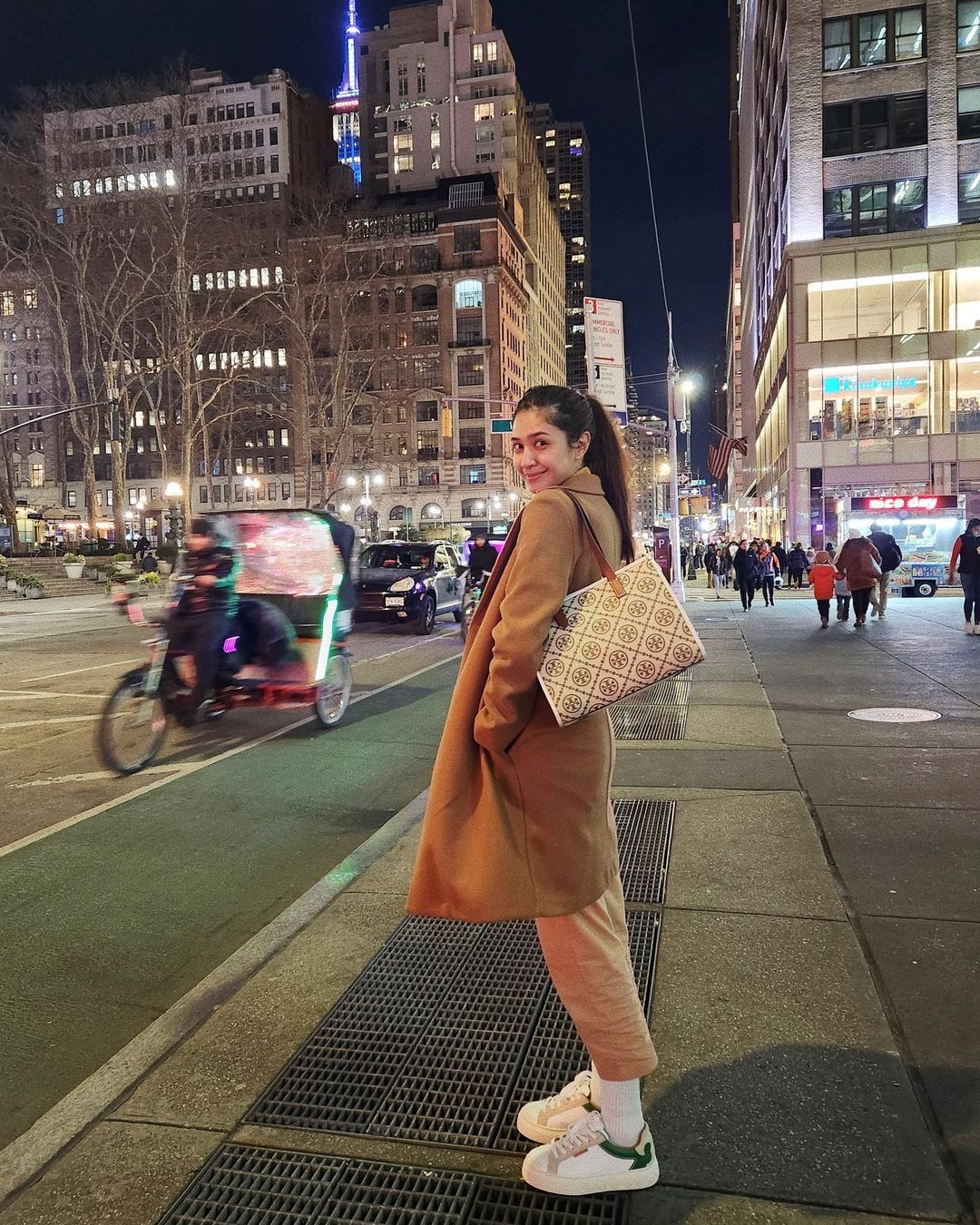 Berada di New York City dalam rangka menghadiri show Tory Burch Fall Winter 2023, Mikha Tambayong dan Beby Tsabina buktikan tas ukuran besar jadi aksesori paling hype untuk tampilan street style. Mikha memilih monochromatic style for a night out. Small T Monogram Tote dari Tory Burch ia padukan dengan coat dan pants berwarna beige senada. Effortlessly stylish!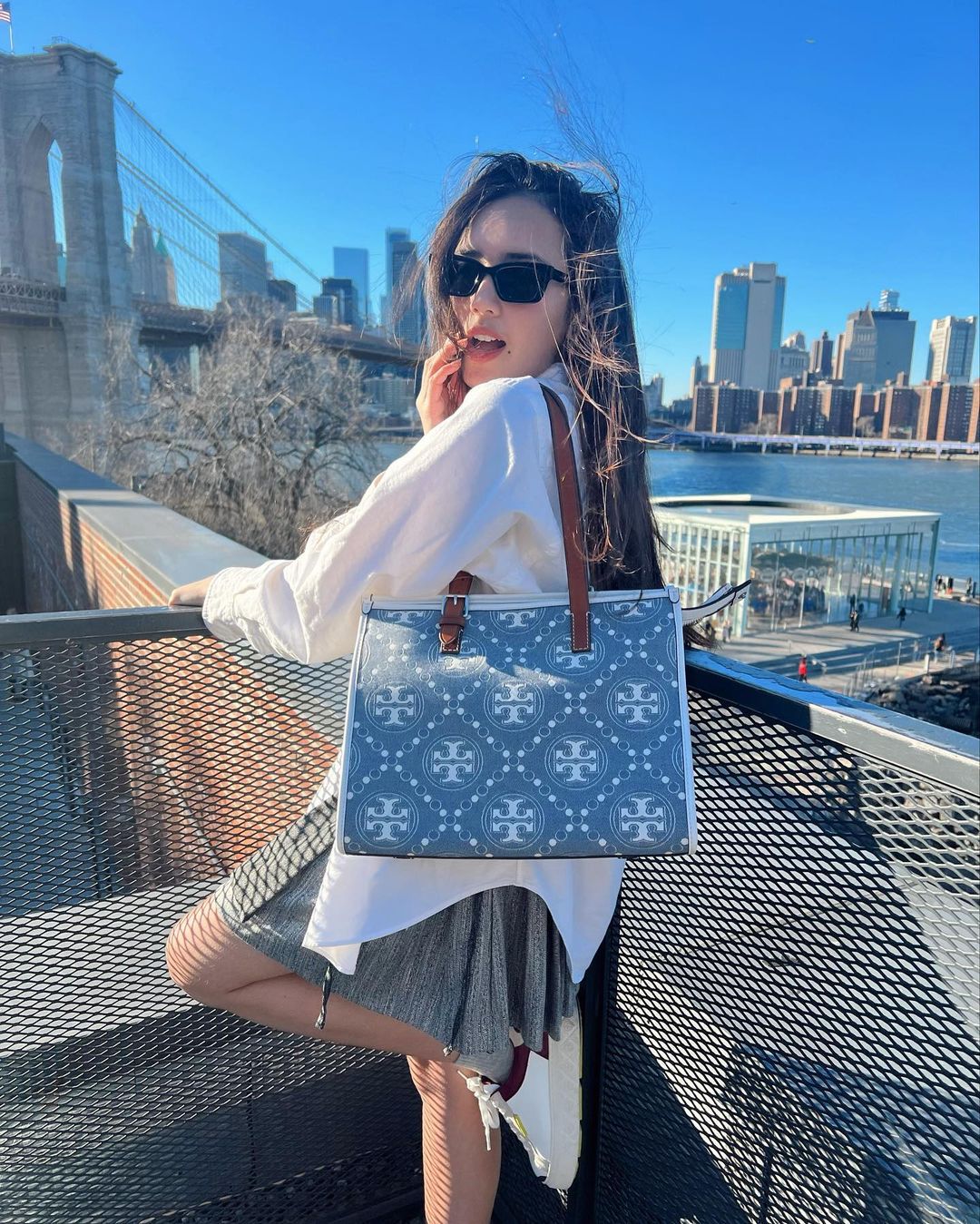 Outfit yang melibatkan tote bag sudah pasti terlihat effortless dan carefree. Tidak heran Beby memasangkan Tory Burch Small T Monogram Contrast Embossed Tote dengan easy white shirt and mini skirt for an outing to enjoy the nice weather. Cukup sampirkan di bahu, the big silhouette, logo print, and cool color adds plenty of style points to the simplest of look.
Jadikan gaya Mikha Tambayong dan Beby Tsabina pakai tote bag Tory Burch sebagai inspirasi outfit dan tips styling. Temukan tas dan sneakers yang dua artis cantik ini pakai di butik Tory Burch Indonesia. The bags are worth carrying for years!
Baca juga: Gaya Tatjana Saphira dan Alyssa Daguise dengan Tas Celine Matelassé