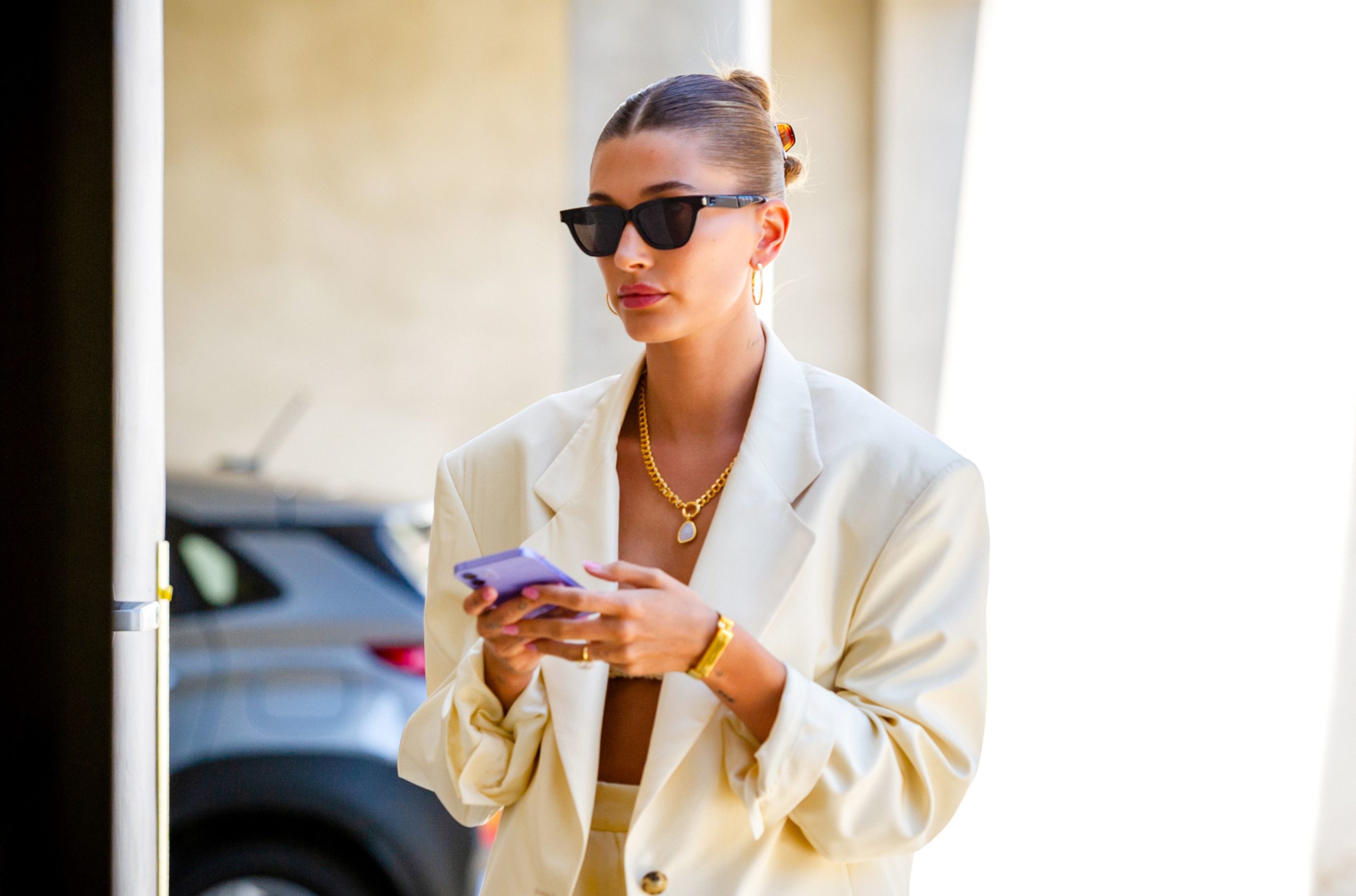 Urusan cari inspirasi gaya fashion dari selebriti, Hailey Bieber masuk dalam daftar teratas. Bahkan tanpa dicari pun, model satu ini selalu muncul sebagai rekomendasi inspirasi street style di internet. Tidak heran, karena istri Justin Bieber ini memang serius when it comes to fashion. Apalagi ia dibantu oleh stylist sekaligus temannya, Maeve Reilly. Sebagai fashion people kita sepakat she has incredible style, and her outfits are some of the best in the game.
Tengah sibuk mempromosikan brand skincare Rhode miliknya yang baru rilis, lagi-lagi Hailey membuat mata kita tertuju pada gayanya yang selalu jadi trend fashion terkini. Mulai dari cozy sweatshirt hingga oversized jacket, momen fashion Hailey selalu menginspirasi. Tidak terkecuali saat tampil dengan suit atau setelan jas yang tampaknya jadi formula styling esensial Hailey. Trend power suit belum kemana-mana tahun ini, mari lihat inspirasi suit styling dari Hailey Bieber.
The Classic Suits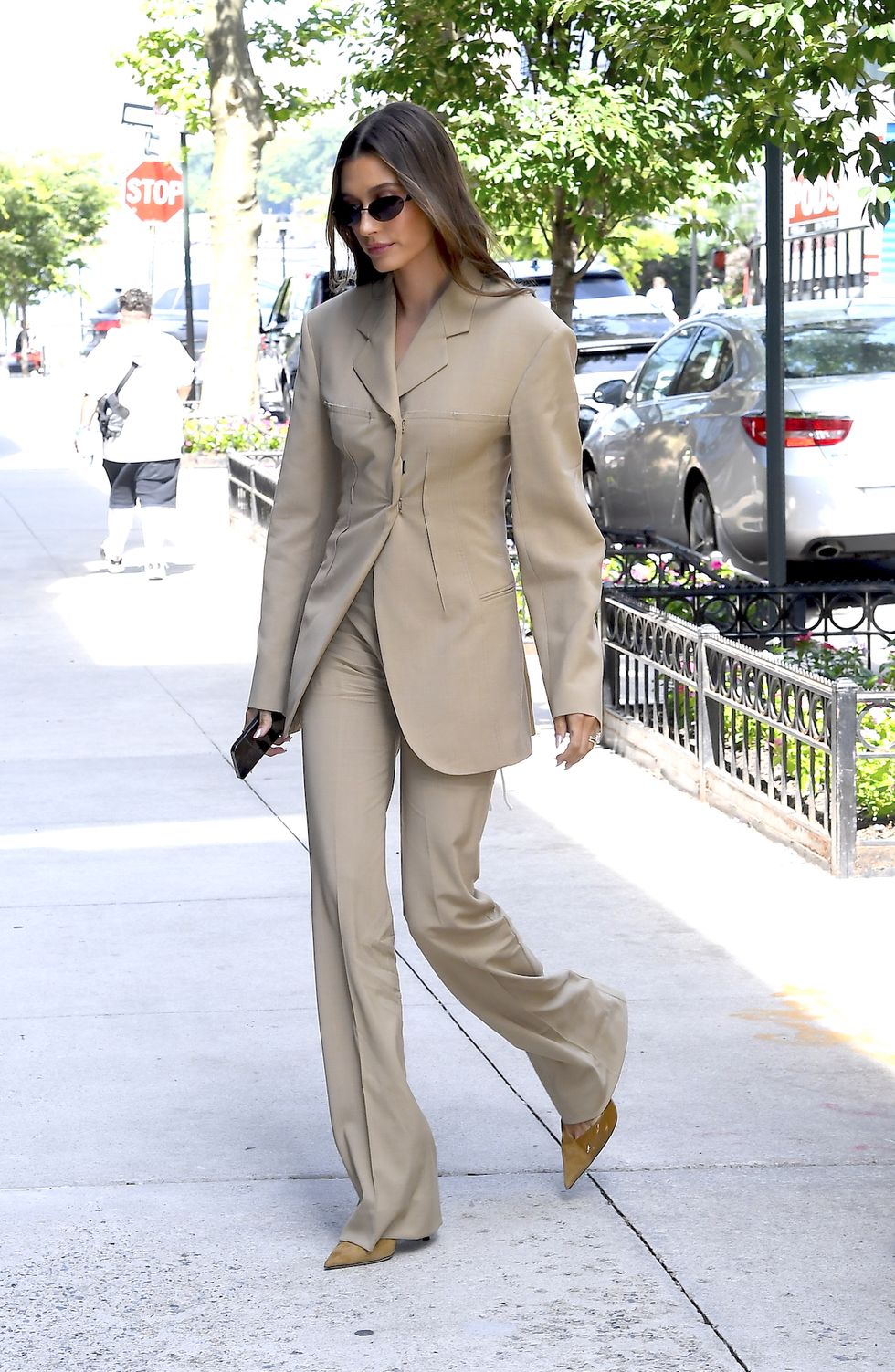 Untuk penampilannya di acara TV Kelly and Ryan Show, Hailey pakai beige-colored suit dari koleksi Sportmax Spring Summer 2022. Setelan blazer dan pantsuit paling klasik yang tidak pernah salah, apalagi saat dipadukan dengan nude pumps.
'90s Classic Suit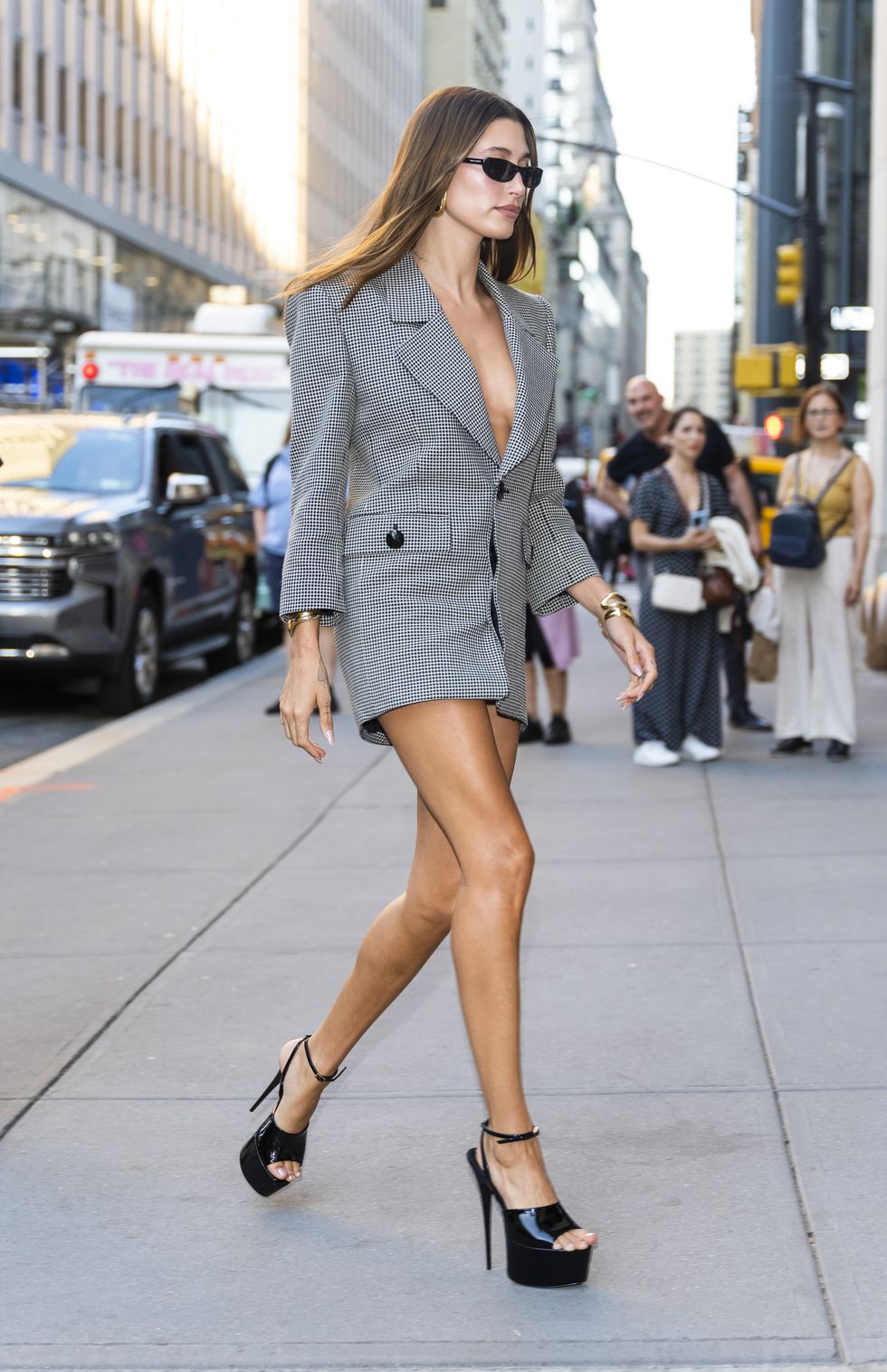 Sang bintang pakai wool blazer dress Saint Laurent Spring Summer 2022 (FYI, Bieber adalah brand ambassador Saint Laurent). Classic suit dipasangkan dengan short memberi nuansa gaya 90-an. Dipakai bersama platform heels, now we know the ultra-high heels is returning to glory.
The Casual Blazer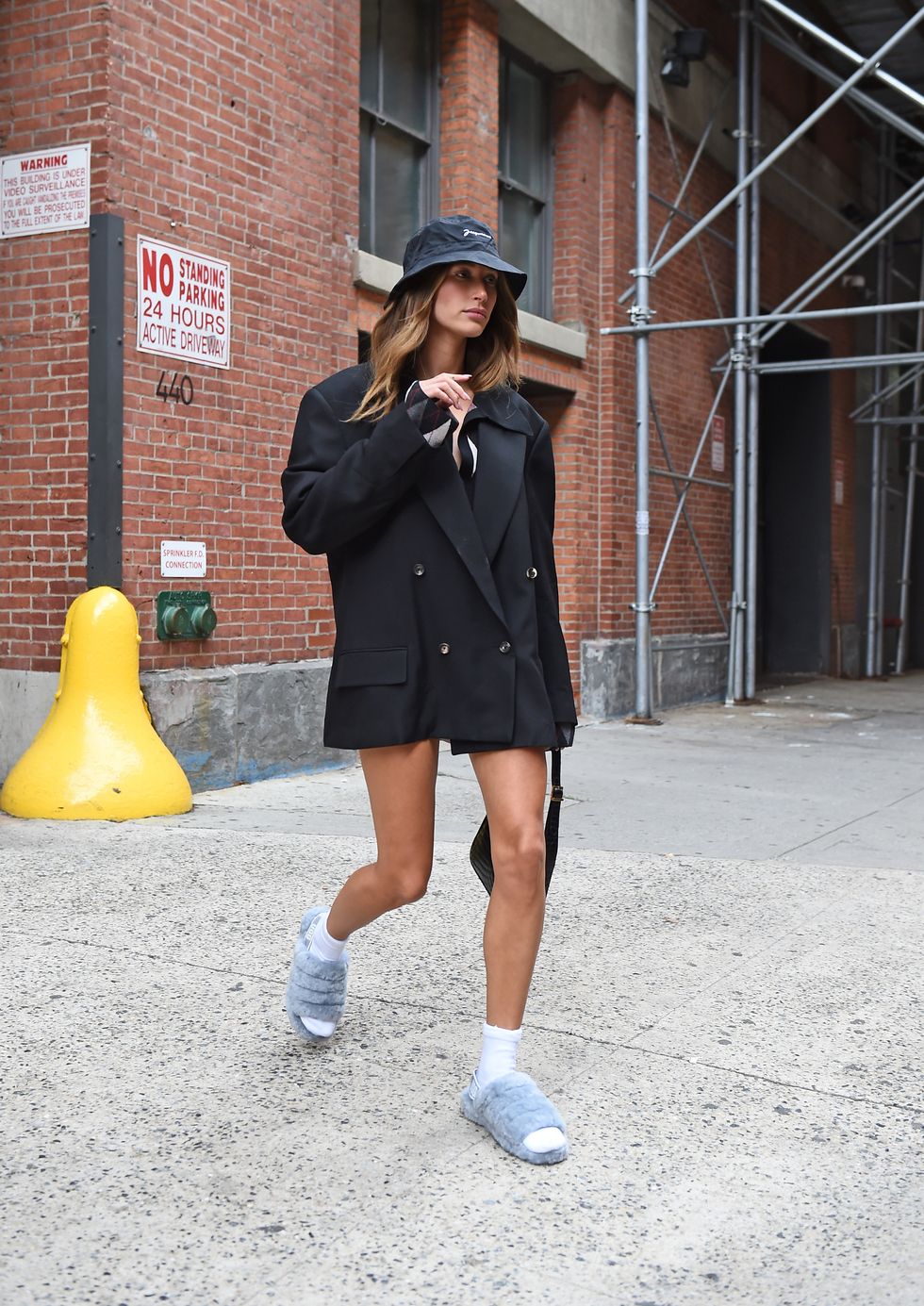 We've never seen a blazer look quite so cool. Gaya Hailey Bieber tampil casual dengan her signature style item: oversized blazer. Dipasangkan dengan bucket hat, shearling slides, dan Saint Laurent leather bag, she proved that her oversized blazer can go from day to night by showing some leg.
The Oversized Suit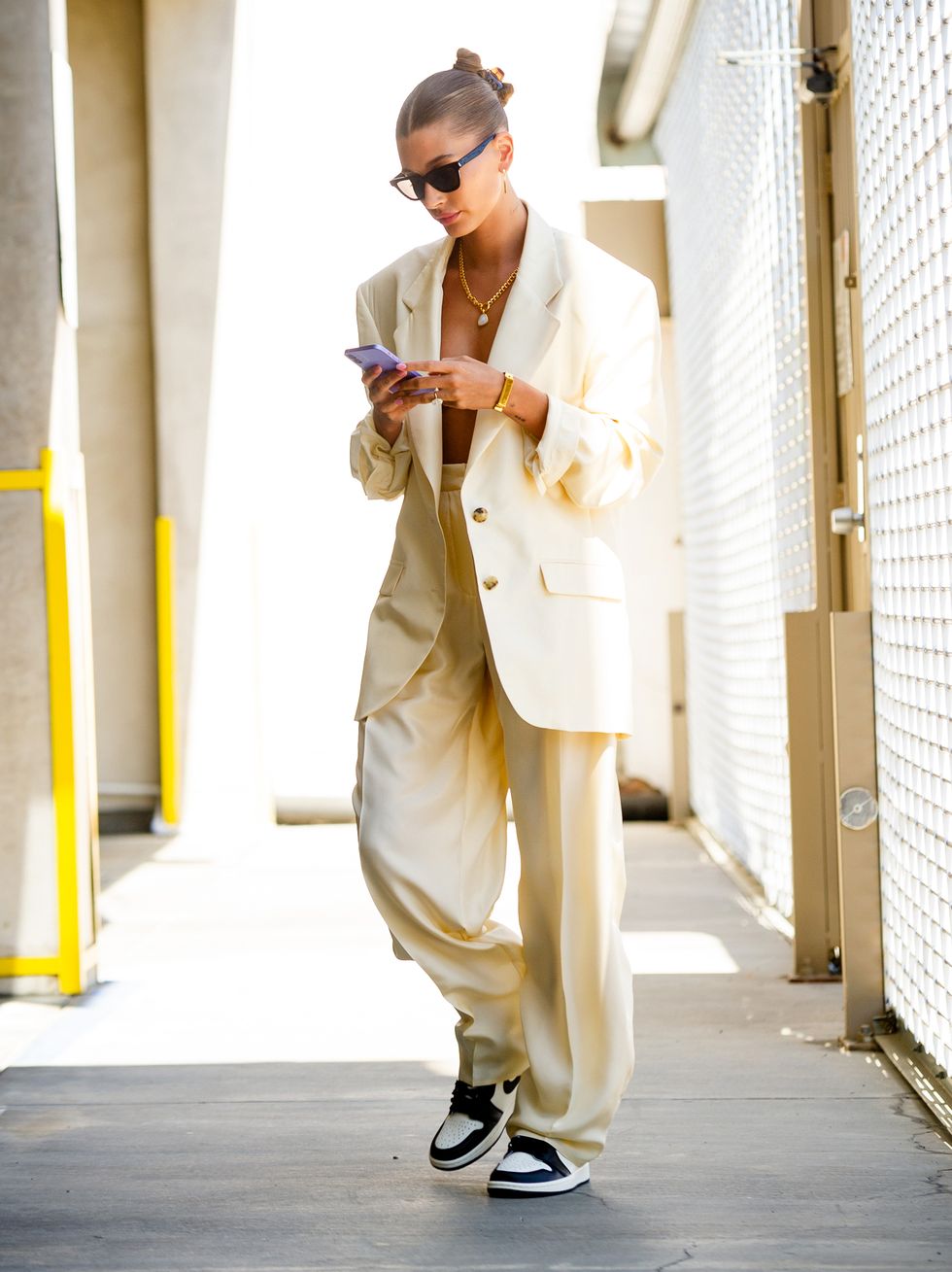 Go oversized or go home, baby! Oversized suit dari Magda Butrym yang dipakai bersama Nike Air Jordan buktikan supermodel ini memang mahir dalam menjaga gaya laid-back di setiap penampilannya. Gaya Hailey Bieber memang jadi inspirasi tampilan dress down.
The Leather Suit
Terlihat di Paris bersama sang suami, gaya Hailey Bieber pakai matching shiny suit warna mustard sama seperti topi bulunya, semua dari Stand Studio. Lagi-lagi, yang selalu bisa dilihat dari sang bintang adalah sneakers yang beri sentuhan casual. Kali ini ia pakai Nike Air Force putih, kompak dengan Justin Bieber.
The New Power Suit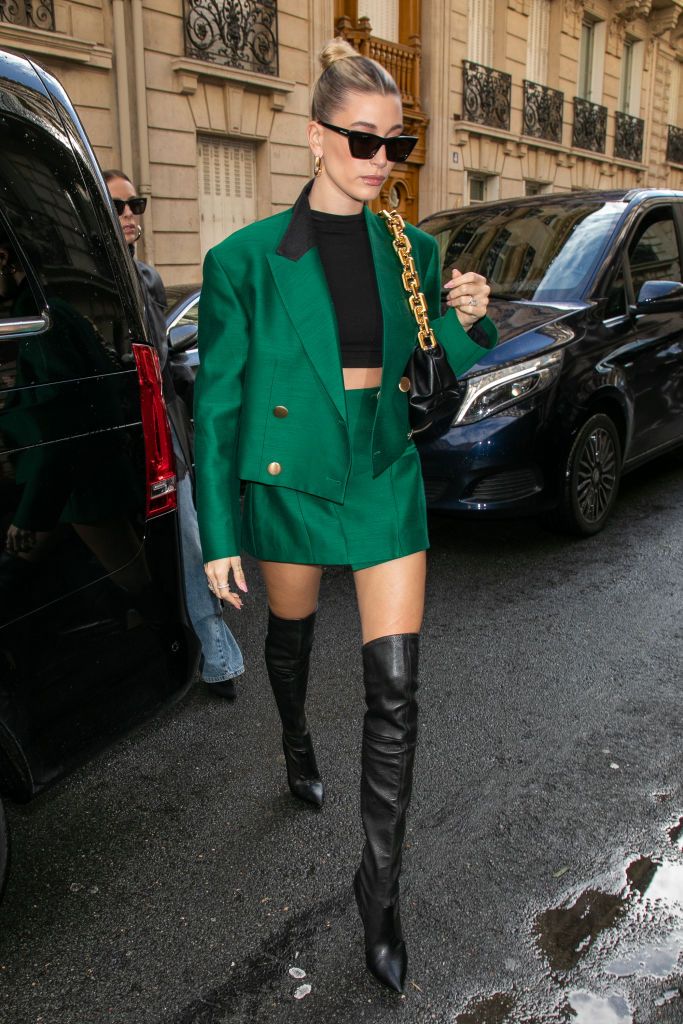 Hailey beri cara baru pakai power suit. Yang artinya adalah gaya Hailey Bieber pakai green skirt suit dari Tre yang ia lengkapi dengan tas Bottega Veneta yang juga setia jadi teman outfit-nya sehari-hari, sesuai pengamatan terhadap momen-momen street style-nya.
Three-Piece Suit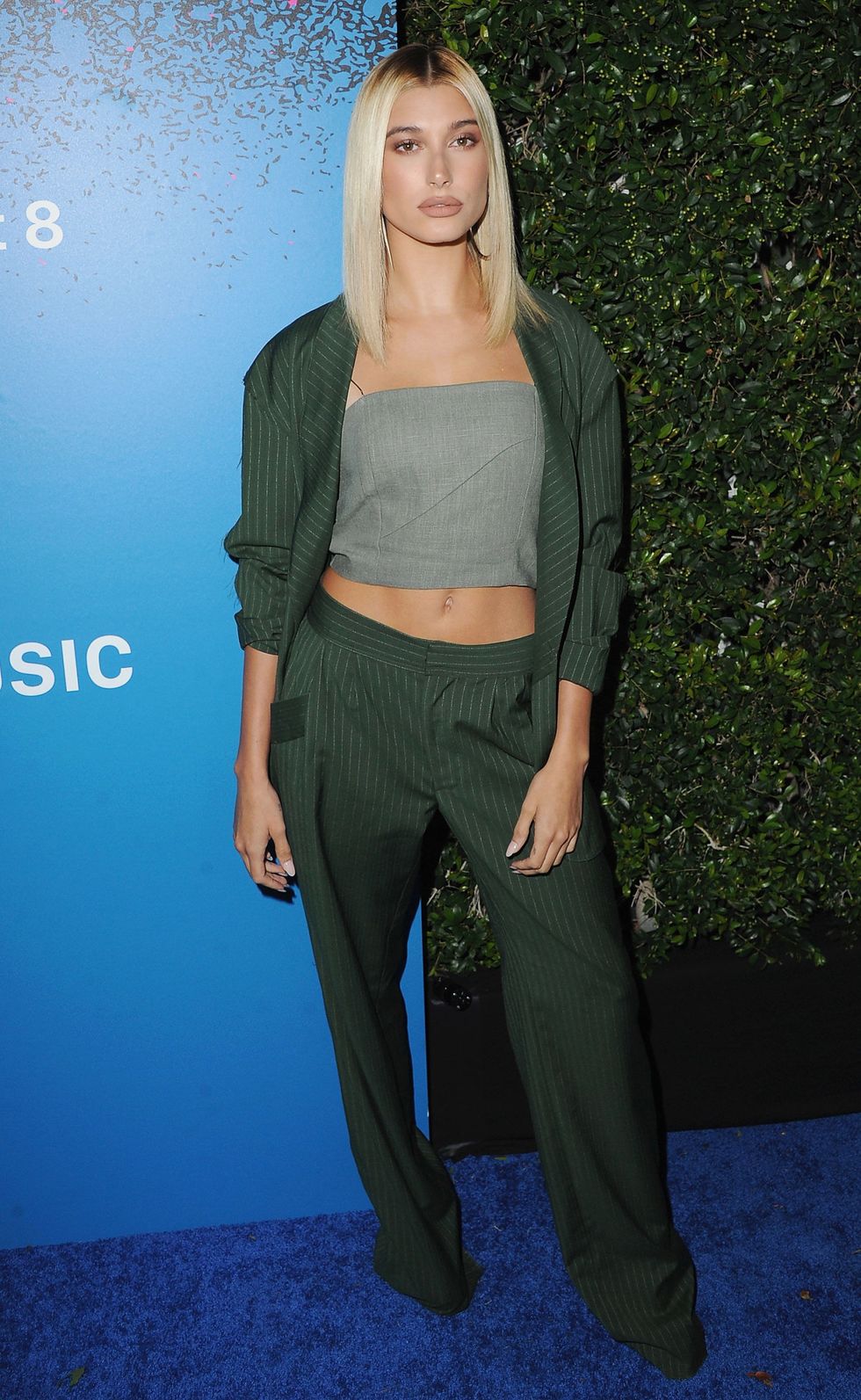 Hailey juga berikan cara terbaik pakai trend power suit musim ini, yaitu dalam bentuk three-piece-suit. Seperti yang ia tunjukkan, menggabungkan strap top dengan two-piece suit. Beri tampilan lebih playful, bisa dipakai di luar kantor.
Baca juga: Rahasia Makeup Glamor Hailey Bieber di Met Gala 2022