Suka parfum dengan aroma dessert favorit, seperti cokelat dan vanilla? Jika iya, kali ini coba pistachio perfume. Ya, ini parfum dengan aroma pistachio yang kepopulerannya sedang naik daun. Just like a sweet treat, parfum pistachio dapat menaikkan mood. It can evoke memories about the things that make you happy.
Jangan buru-buru takut tubuh jadi beraroma seperti pistachio gelato atau pistachio cake, karena para perfumer meracik parfum pistachio dengan berbagai cara berbeda. Menghasilkan wangi segar yang tidak terlalu manis – sempurna untuk cuaca panas Indonesia. Mari lihat deretan parfum pistachio yang patut dicoba.
Hermés Un Jardin à Cythère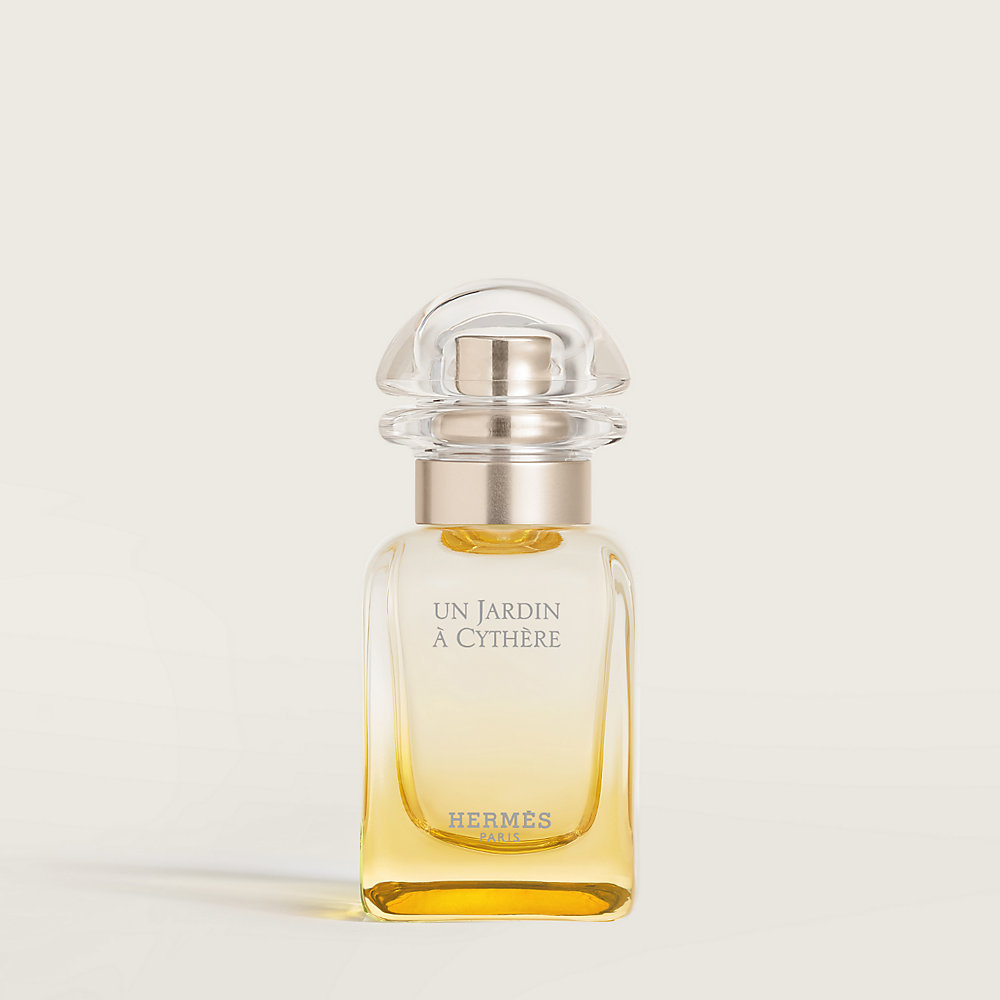 Awal diciptakannya parfum Hermés ini adalah kecintaan sang perfumer Christine Nagel akan pistachio Roma. Menurutnya, kacang yang dihasilkan Roma tersebut punya tekstur berbeda: penuh air, sedikit berminyak, creamy, dan lembut. Maka olehnya kacang unik berwarna pink yang segar dituangkan ke dalam parfum Hermés, dikombinasikan dengan aroma rerumputan dan olive wood, melahirkan aroma citrus dan woody.
Kayali Yum Pistachio Gelato 33 Eau De Parfum Intense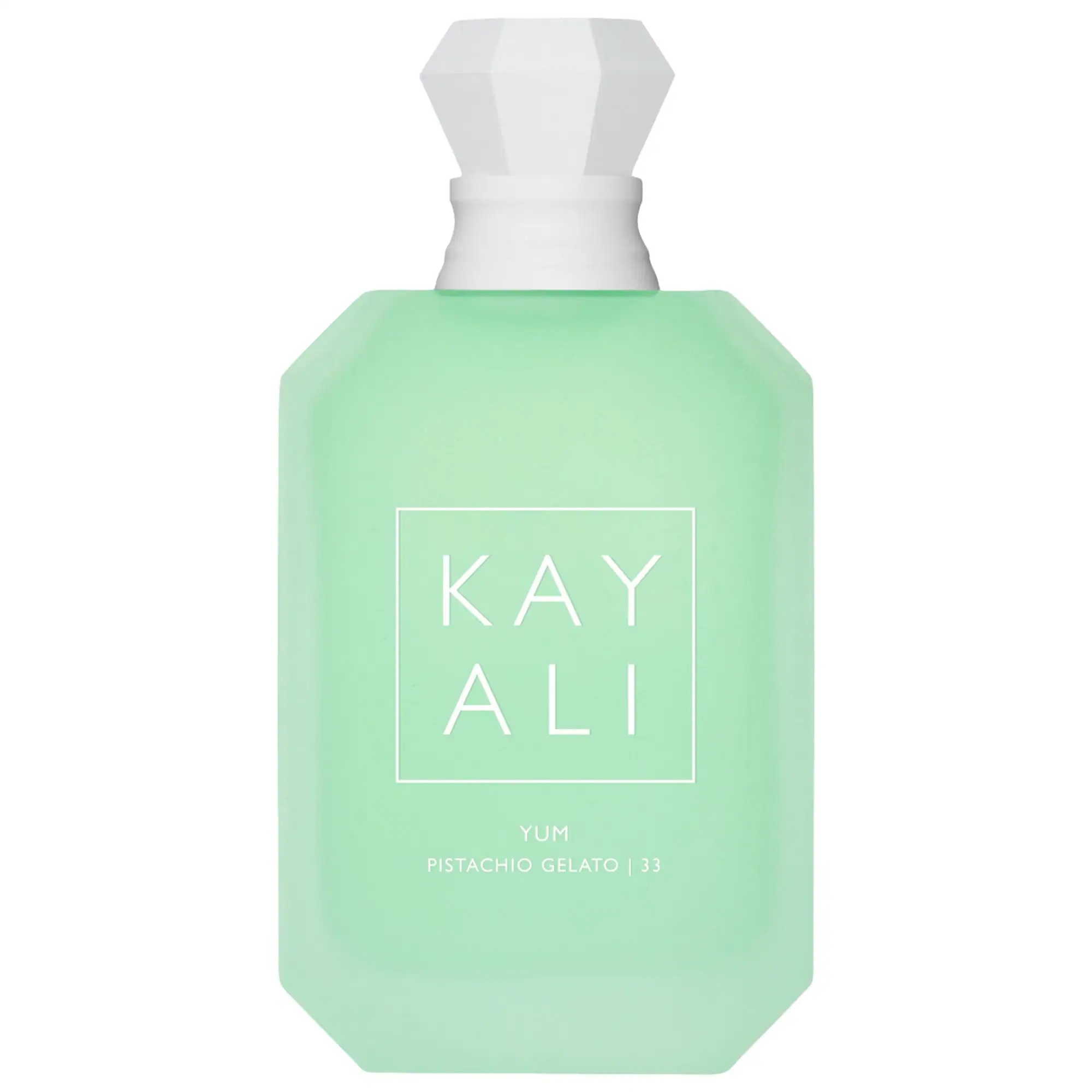 Pecinta gelato tidak akan melewatkan parfum Kayali milik co-founder Huda Beauty ini. Bernama Pistachio Gelato, parfum ini beraroma manis seperti es krim favorit, but in a sophisticated way. Aroma dessert yang manis dipadu dengan creamy sandalwood dan white peony. Hasil akhirnya jadi lebih segar dan tidak terlalu manis. Menyemprotkan parfum ini seperti mengantarkan kita pada momen menikmati melelehnya gelato di mulut.
Boy Smells Italian Kush Eau de Parfum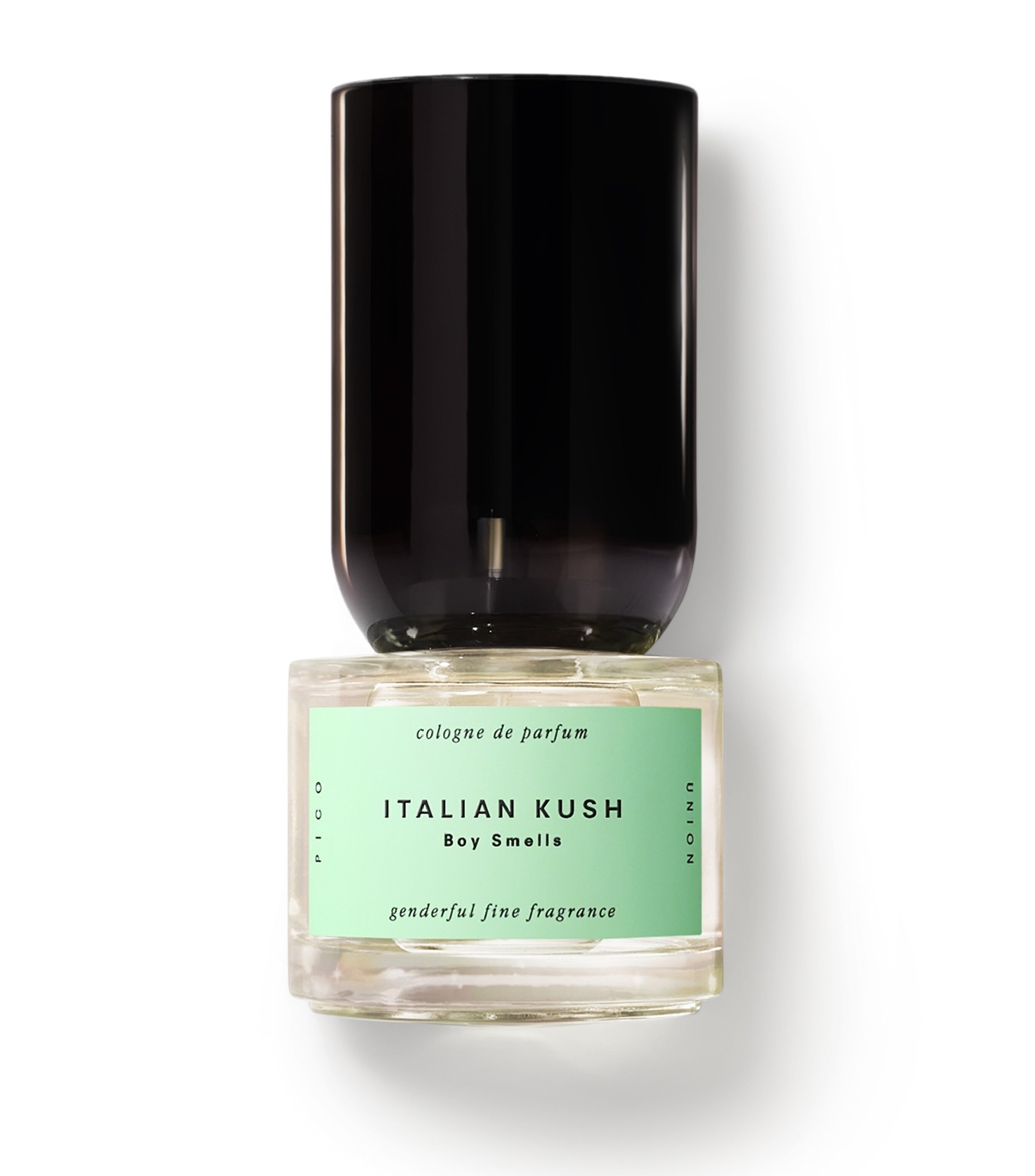 Kacang pistachio identik dengan negara Mediterania, yang salah satunya adalah Italia. Nah, manisnya si kacang ini Italia bisa ditemukan pada parfum Italian Kush. Cocok untuk kamu yang tak suka parfum dengan wangi terlalu manis. Bahkan aromanya terbilang unik, dengan kombinasi limoncello, basil, dan cannabis. Aromanya segar dan herbaceous – it will have you coming back for more. Plus point, wanginya versatile, menggabungkan aroma feminin dan maskulin.
Baca juga: