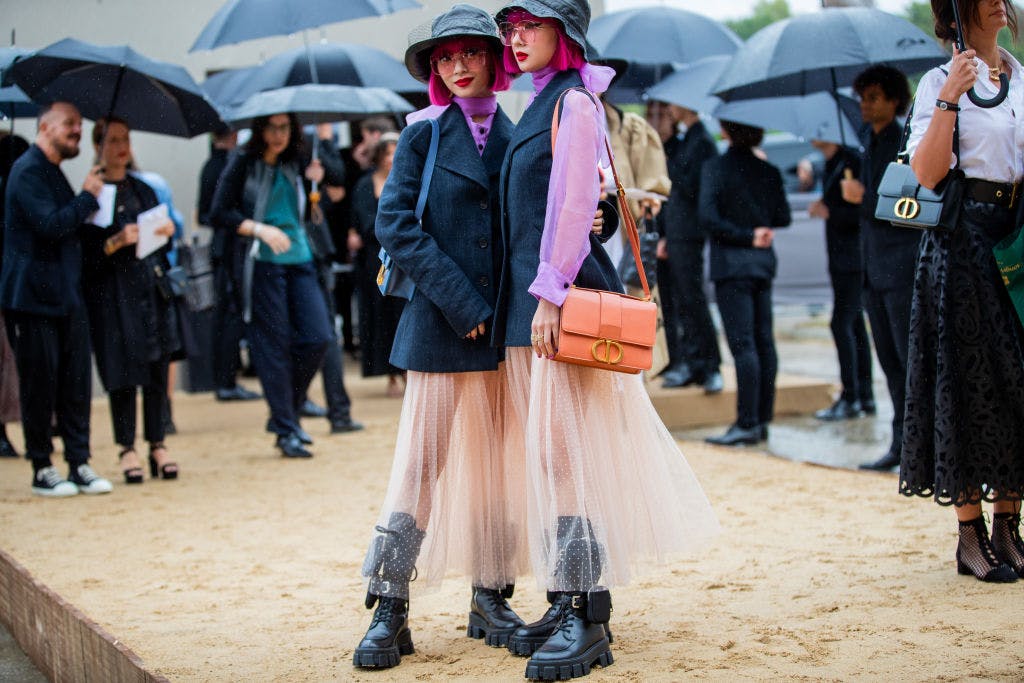 Hujan mengguyur Paris Fashion Week Spring Summer 2020. Perubahan cuaca di Paris memang dikabarkan cukup cepat. Sesaat panas, sesaat hujan, namun rintikan hujan seperti tidak pernah absen mengguyur fashion capital ini. Payung seperti punya momennya sendiri di front row, bisa dilihat pada show Marine Serre dan Lanvin dimana para tamu undangan memegang payung, sementara tangan lainnya sibuk mengabadikan koleksi dengan smartphone. 
Guyuran hujan juga membuat para show-goers, selebriti, blogger, buyer, dan editor tertantang untuk tetap tampil street-style-ready. Meski sepatu Bottega mereka basah, itu tidak menghentikan langkah mereka untuk tampil all out ketika street style photographer mengambil foto mereka. Hujan, payung, dan outfit trendy, street style dari Paris Fashion Week musim ini adalah contoh nyata bagaimana seharusnya kita tampil chic saat hujan. Jadi, meskipun hujan, OOTD tetap jalan.
Leather
Memasuki musim gugur di Prancis ketika cuaca semakin sejuk (ditambah hujan), sangat esensial memasukkan material kulit (include PVC) ke dalam daftar outfit. Don't be afraid to style it like Matrix. Jangan terpaku pada mantel dan jaket kulit saja. Coba pasangkan dengan celana kulit dan boots untuk tampilan waterproof. Jika bosan dengan hitam, warna lain pun sangat welcome. Try orange, the hottest color this season, on and off-runway.
BACA JUGA: STREET STYLE TERBAIK LONDON FASHION WEEK SPRING SUMMER 2020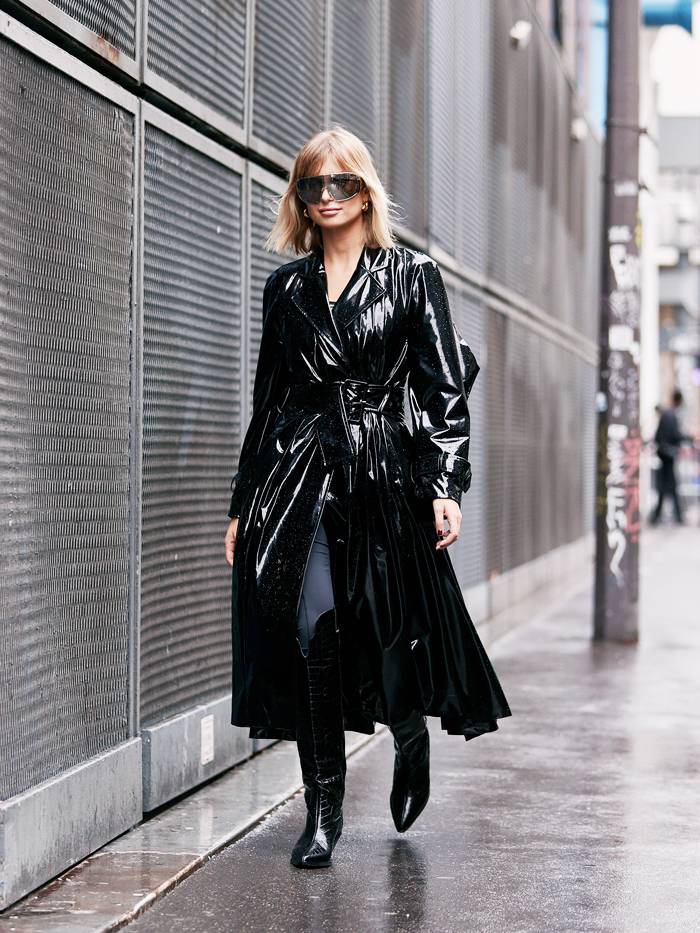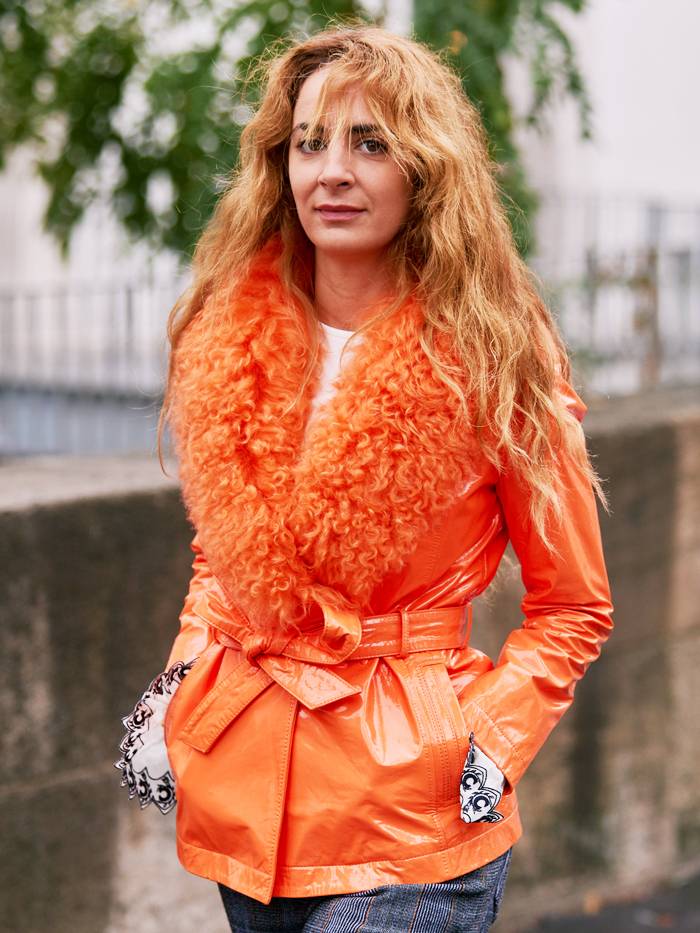 Bucket Hat
Lindungi kepala dari cucuran air hujan. Bucket hat is the most stylish option you can go for. Tidak sekadar melindungi dan jadi pelengkap penampilan, bucket hat juga bisa jadi penyelamat saat bad hair day (apalagi jika rambut sedang basah akibat kehujanan).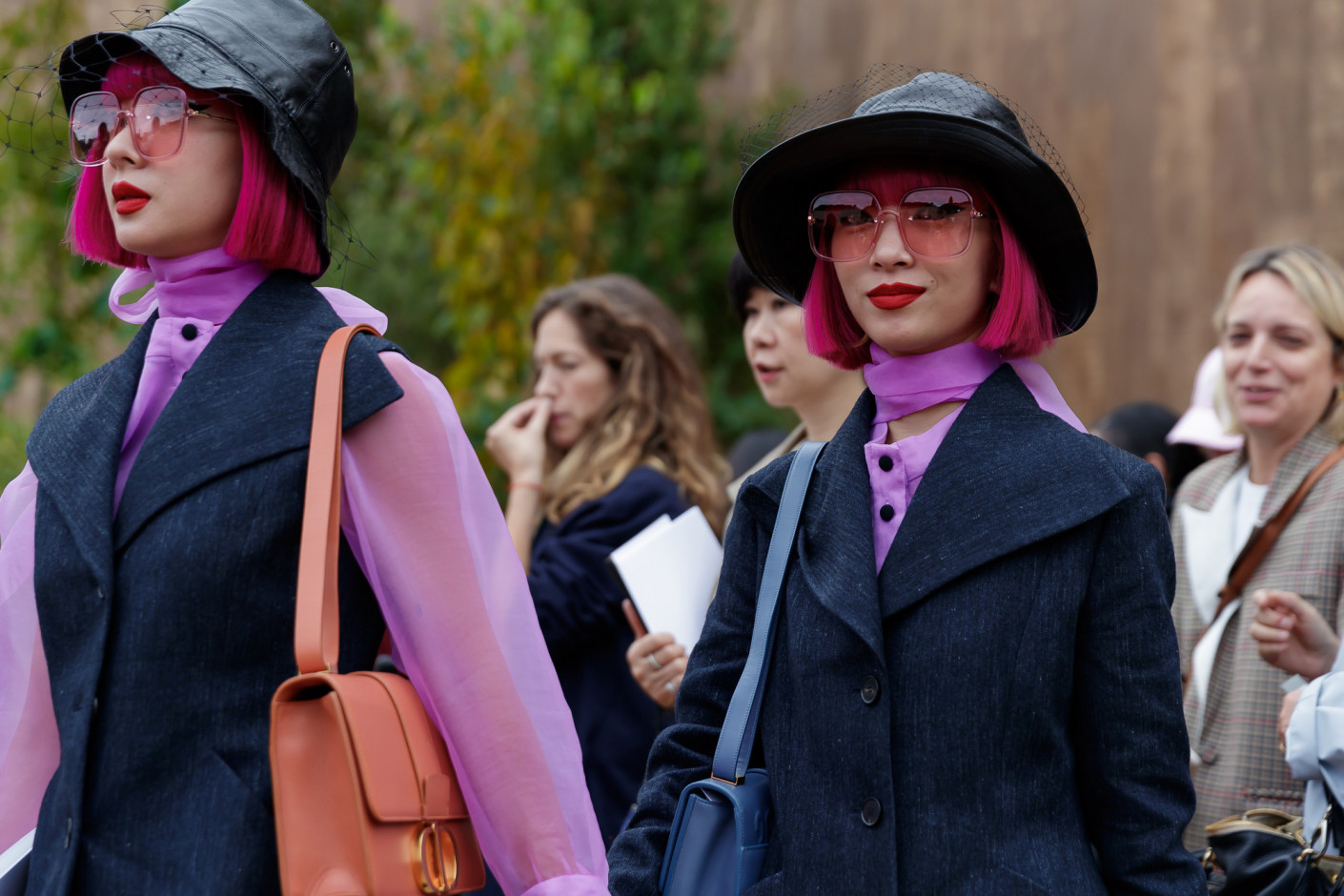 Boots
Sepertinya tidak ada sepatu yang bisa melindungi kaki dari percikan genangan air hujan sehebat boots. Baik knee-high boots dan ankle boots, sepatu ini akan selalu hilir-mudik terlihat sepanjang musim (terutama musim gugur dan dingin, juga musim hujan di Indonesia). Dipasangkan dengan celana jeans, rok, dan celana pendek, boots tetap terlihat chic dan edgy. For trendier look, try pair it with puffy dress – tren yang terlihat di fashion month ini – to balance out the silhouette.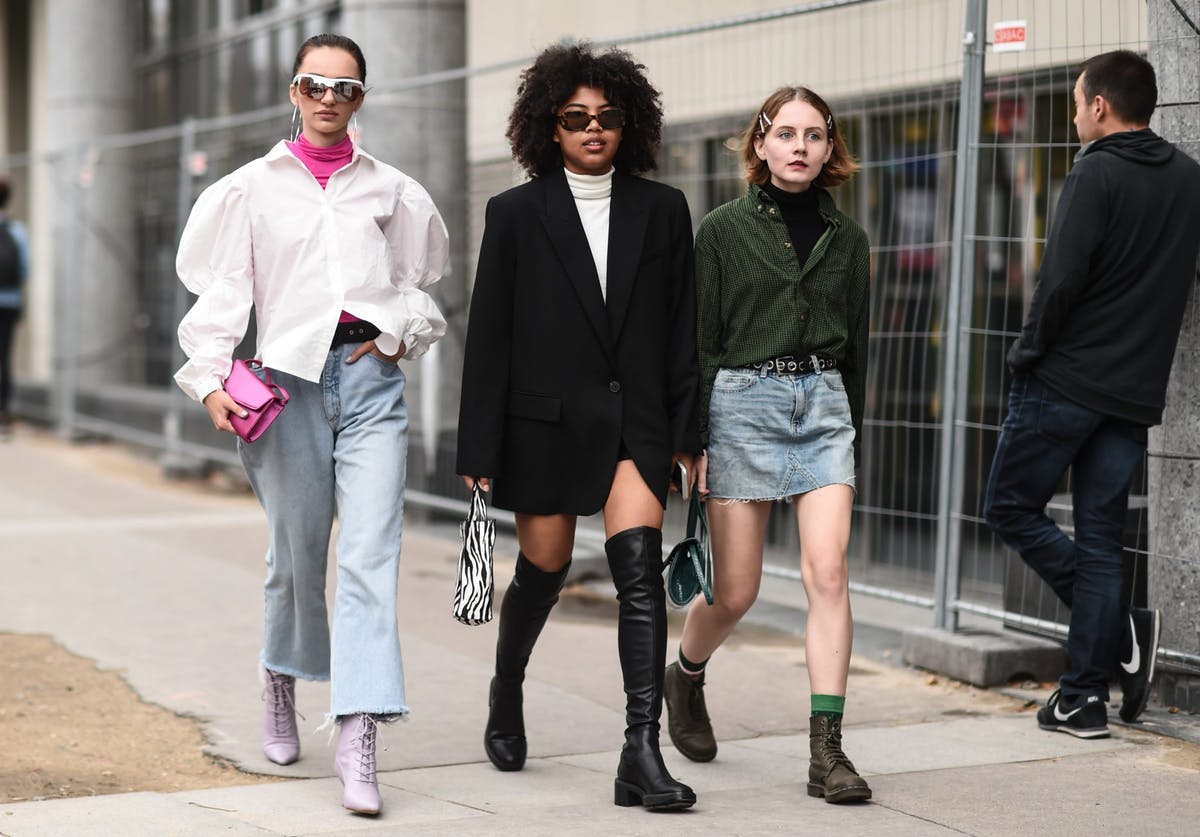 Tights
Ketika Marine Serre mengirim modelnya berjalan di runway dengan koleksi tights bermotif bulan sabit yang menutup penuh kaki mereka, kita tahu tights perlu merangkak naik lagi sebagai fashion item favorit. Pas dengan cuaca yang makin sejuk, tights bantu hangatkan kaki, tapi di waktu yang sama memberi aksen baru pada tampilan. Yang sedang tren, tights dengan motif logo, seperti milik Gucci dan Balenciaga.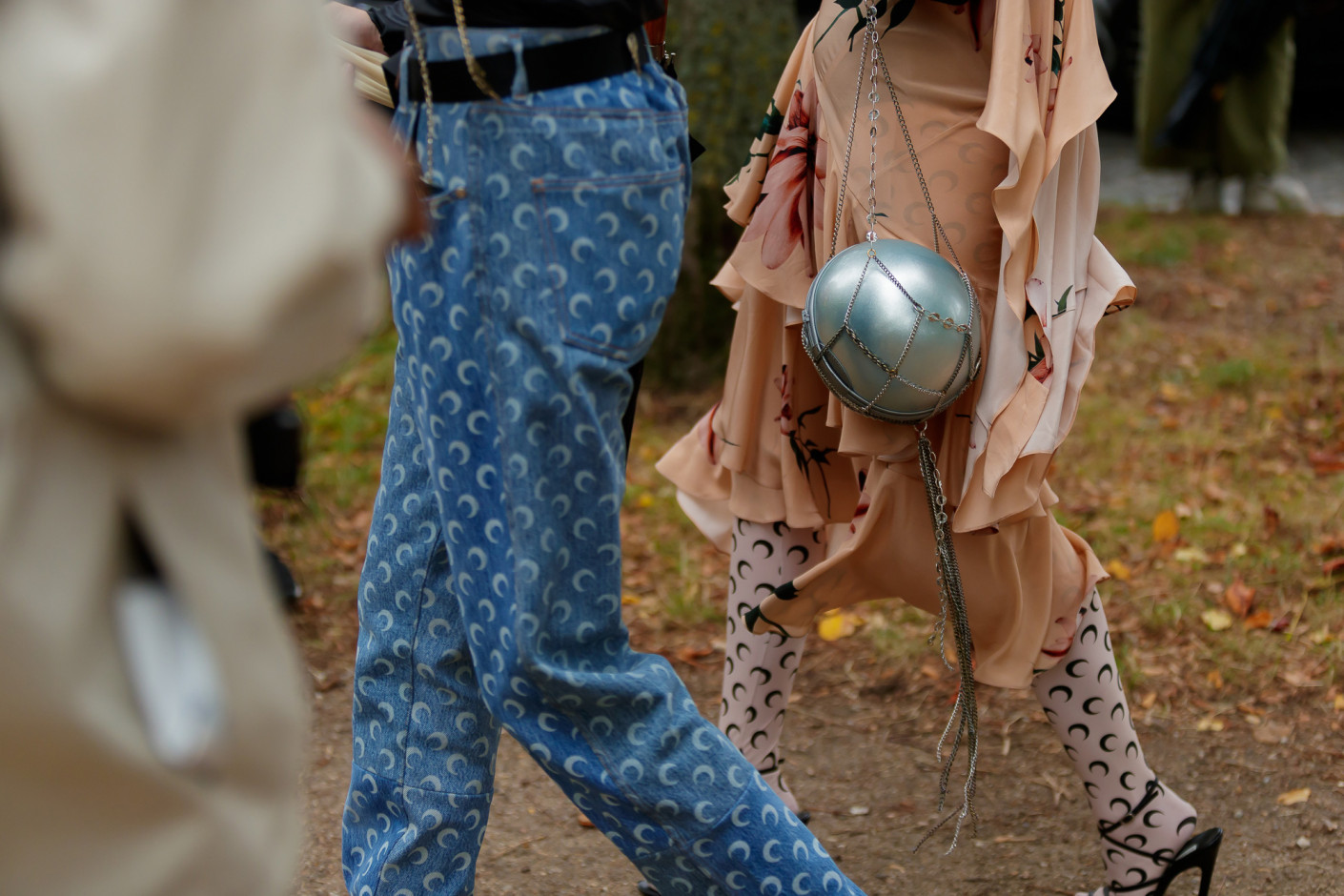 Jadikan tren street style Paris Fashion Week ini sebagai outfit musim hujan berikutnya!