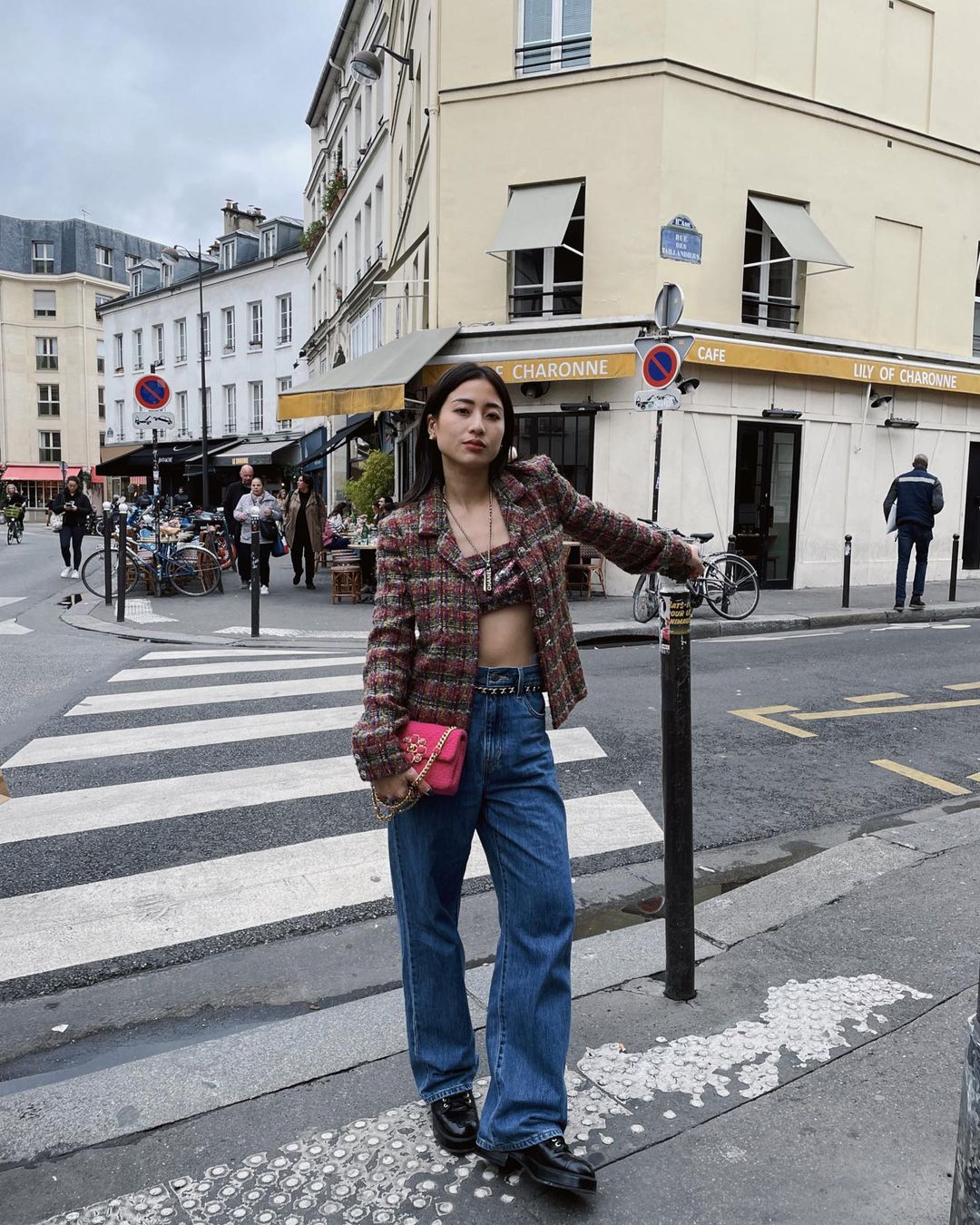 Menghadiri show Chanel Spring Summer 2023 di Paris Fashion Week beberapa waktu lalu, digital creator Cissylia Stefani-van Leeuwen tidak absen membagikan style diary di halaman Instagramnya. Lady boss slash full-time working mom satu ini memang dikenal dengan personal style yang selalu melibatkan warna vibrant. Dan hal tersebut tetap terlihat selama satu minggu kunjungannya di Paris. Outfit serba Chanel yang chic memberinya Parisian girl vibe, tapi masih dengan karakter gaya sosok inspiratif ini.
Talking about her style, ada tiga elemen yang ternyata sulit dipisahkan dari outfit andalannya selama di Paris: baggy jeans, tweed, dan bright colored handbag. Formula styling Cissylia tidak jauh-jauh dari tiga fashion item tersebut — yang memang paling mudah dipakai sehari-hari. Tweed sangat versatile, sementara baggy jeans beri laid-back look dan cool girl aesthetic. Satu statement bag seperti handbag Chanel warna hot pink pun will instantly elevate any look.
Of course, outfit-nya dibangun dari koleksi Chanel. Mulai dari menghadiri show Chanel, strolling around the city, hingga mengunjungi museum, ibu satu anak ini tidak pernah melupakan Chanel pada outfit-nya. Sebuah bukti that she's the true Chanel woman. Mari lihat inspirasi outfit dari Cissylia dengan Chanel selama di Paris dalam rangka menghadiri show Chanel Spring Summer 2023.
Copy her looks, lihat lengkap koleksi Chanel di lokasi butik Chanel Indonesia.
View this post on Instagram
View this post on Instagram
View this post on Instagram
View this post on Instagram
View this post on Instagram