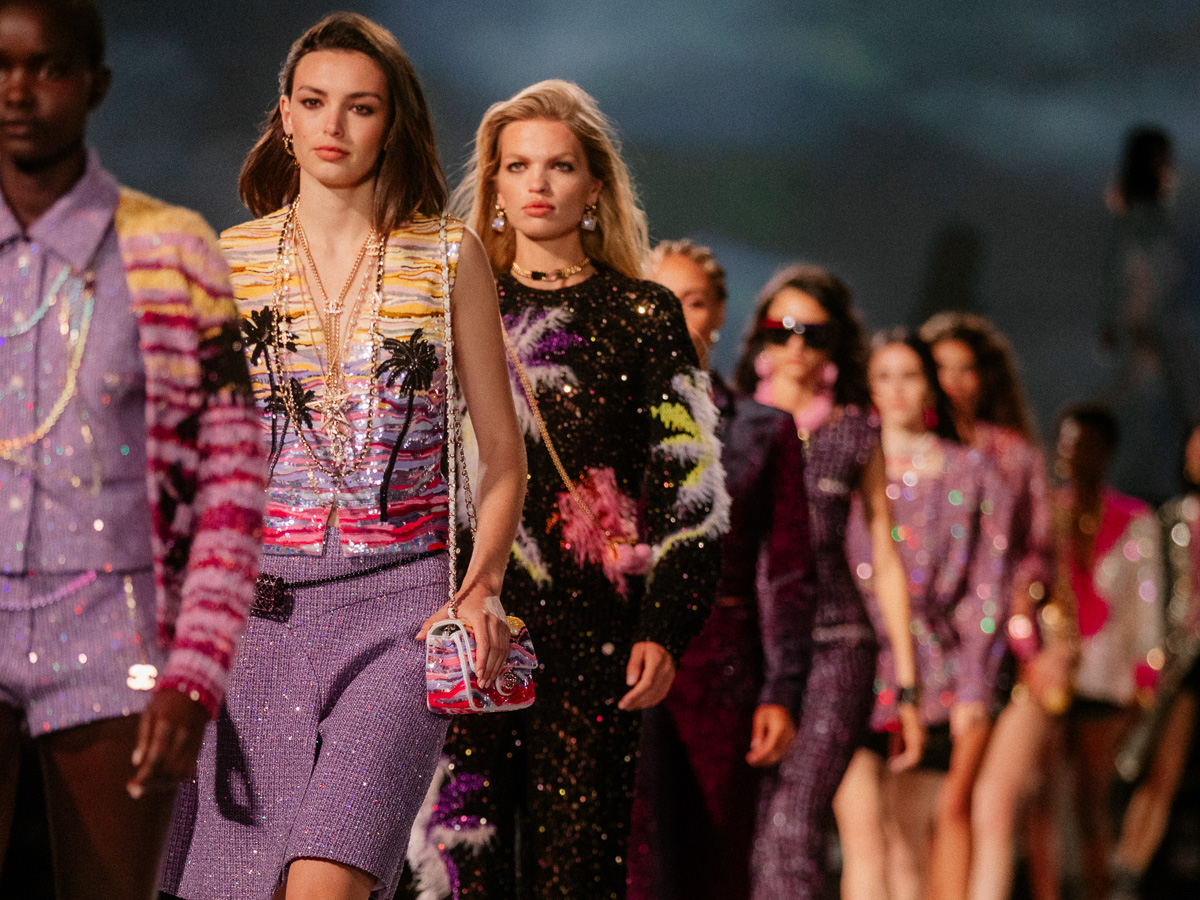 Chanel kembali ke California untuk menampilkan koleksi Chanel Cruise 2024. Sebelumnya, Karl Lagerfeld membawa koleksi Cruise 2008 ke Santa Monica Airport. Setelah 16 tahun, Chanel mengambil alih Los Angeles lagi. Kali ini studio legendaris Hollywood Paramount Studio dijadikan venue, disulap menjadi runway dengan konsep lapangan yang meleburkan dunia fashion, sport, dan film – yang memang dikenal sebagai atmosfer ikonik LA.
Virginie Viard mengatakan show Chanel Cruise 2024 merupakan penghormatan antara glamornya Hollywood dan kesenangan akan aerobic, olahraga, dan roller skating yang dimiliki City of the Angels ini. Membawa energi dari hentakan groovy khas 70-an dan 80-an, Viard hadirkan jumpsuit, mini short, tank top, outfit aerobic, hingga dress yang dibalut dengan gaya glamor 20-an dan 30-an. Menghasilkan campuran siluet eclectic yang Viard gabungkan dengan kode estetik Chanel.
Tweed, palette hitam-putih, lebih banyak trend Barbiecore, piyama, dan pakaian olahraga tampil dengan berbagai embellishment yang merepresentasikan gaya glamor Hollywood. Rhinestore, sequin, print, bordir, dan warna ombre memberi kilau yang kita harapkan dari sebuah koleksi cruise. Bahwa berolahraga dan bersantai di pantai pun harus tetap glamor, just like the Hollywood stars.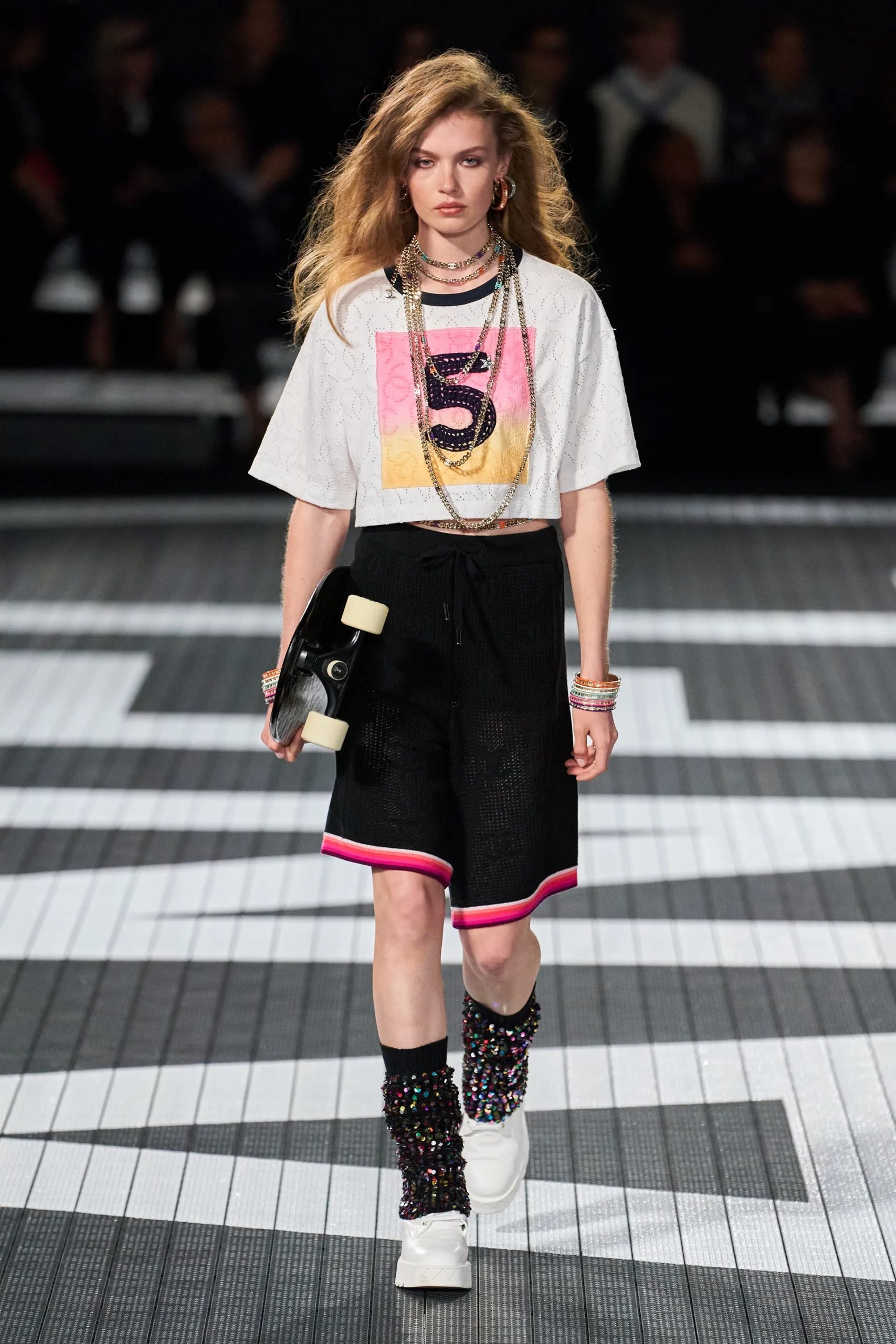 Sementara rancangan ciri khas Viard yang mengarah pada gaya feminin dengan pendekatan berjiwa muda pada koleksi Chanel Cruise 2024 bagaimanapun terasa tidak biasa, thanks to its sporty vibe. Look yang melibatkan aksesori berupa wedge heel sneakers, leg warmer, swim tank, dan skateboard menambah kentalnya California-girl beach vibe.
Lihat koleksi Chanel Cruise 2024 berikut. Jangan lupa kunjungi butik Chanel Indonesia untuk berbelanja.
Baca juga: