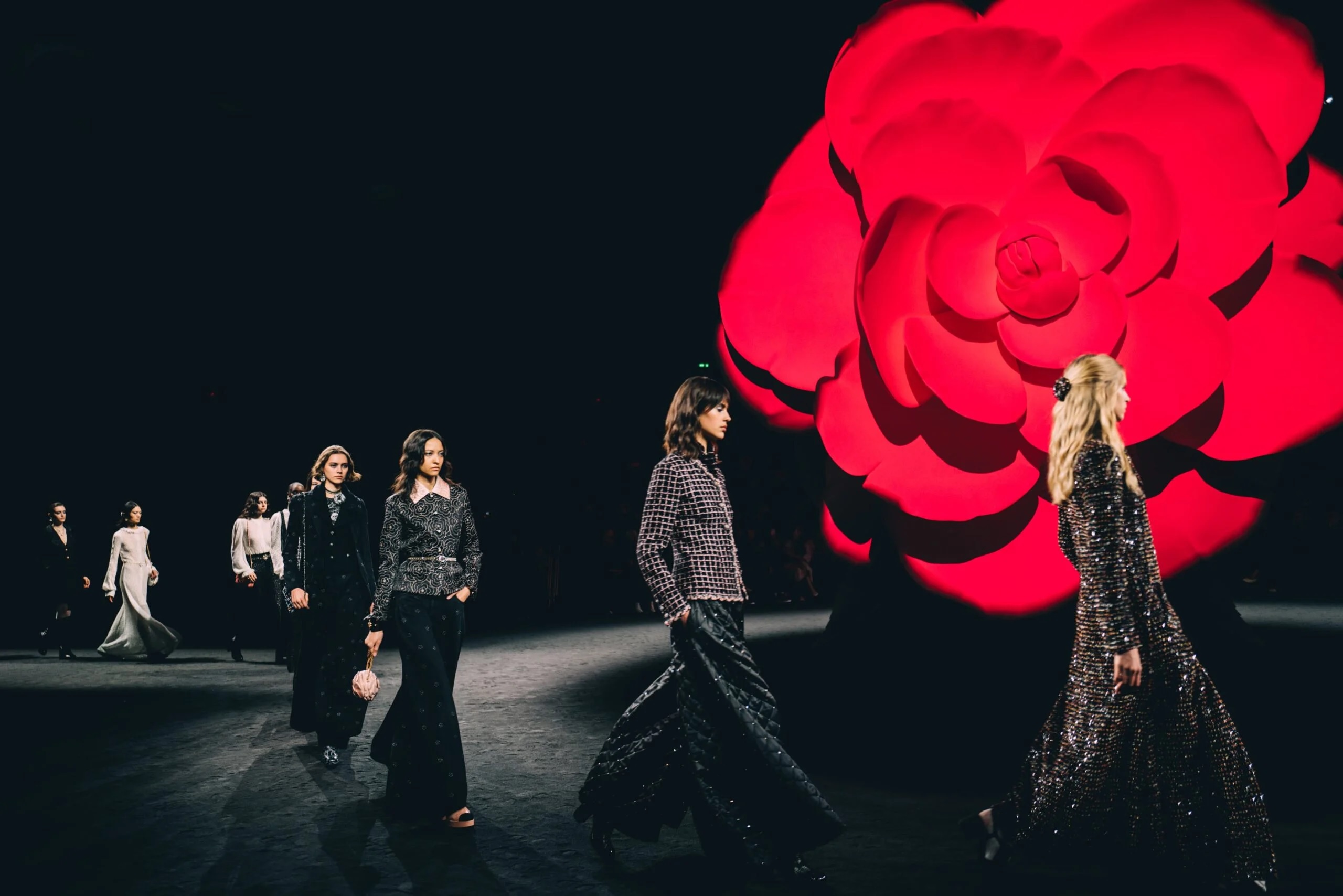 Semua unsur kode estetik Chanel, termasuk bunga camellia, tidak pernah dilewatkan Virginie Viard di setiap koleksi. Hanya saja untuk koleksi Chanel Fall Winter 2023, bunga ikonik rumah fashion ini dijadikan primadona. Bunga camellia bermekaran dalam berbagai bentuk, mulai dari print, motif renda, 3D embellishment, sulaman, appliqué, hingga bulu-bulu. Semuanya tampil dalam dominansi palet hitam-putih, dengan sentuhan pink dan merah pada beberapa look.
Seperti yang dikatakan Viard, camellia bukan sekadar tema show, tapi kode eternal Chanel. Bunga favorit Coco Chanel ini melambangkan kelembutan dan kekuatan. Dari luar mungkin tampak rapuh, tapi ia punya kekuatan mekar di tengah cuaca dingin. Ini salah satu alasan camellia jadi superhero di koleksi Fall Winter. Selain itu, camellia juga tampil sebagai patung raksasa pada venue dan bunga camellia asli ditempatkan di setiap bangku tamu. This season is all about the iconic bloom.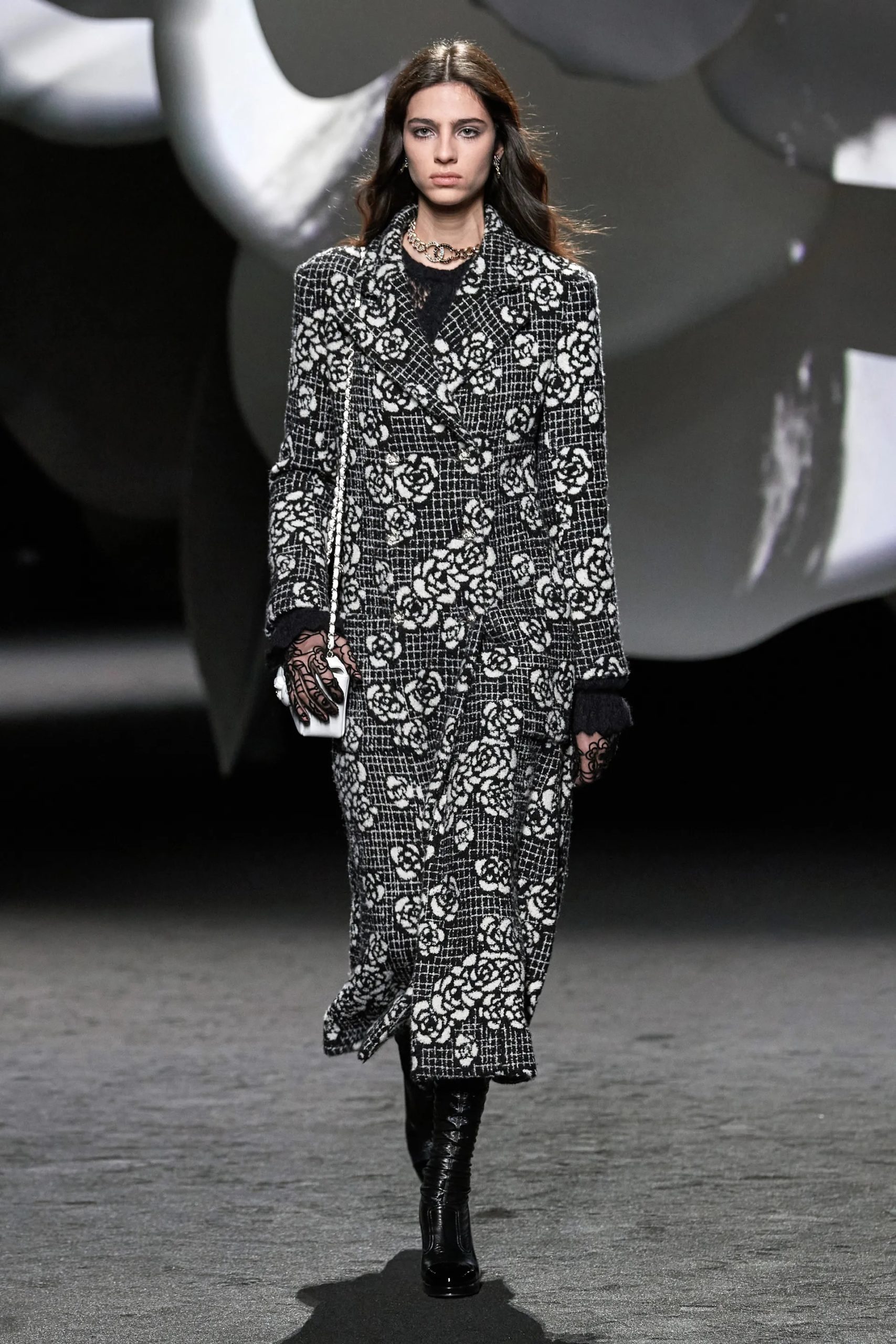 Of course, tweed tidak absen pada koleksi Chanel Fall Winter 2023. Lebih banyak tampil dengan warna hitam-putih, tweed Chanel kini diperkaya dengan sulaman camellia. Viard juga tidak ragu menambah variasi tweed suit, yakni memasangkan tweed jacket dengan celana Bermuda dan potongan asimetris, di antara bawahan lain yang umum ditemukan di setiap musim: pants, short, dan skirt. Di musim ini, tweed di-styling bersama white lace tight dan knee boots.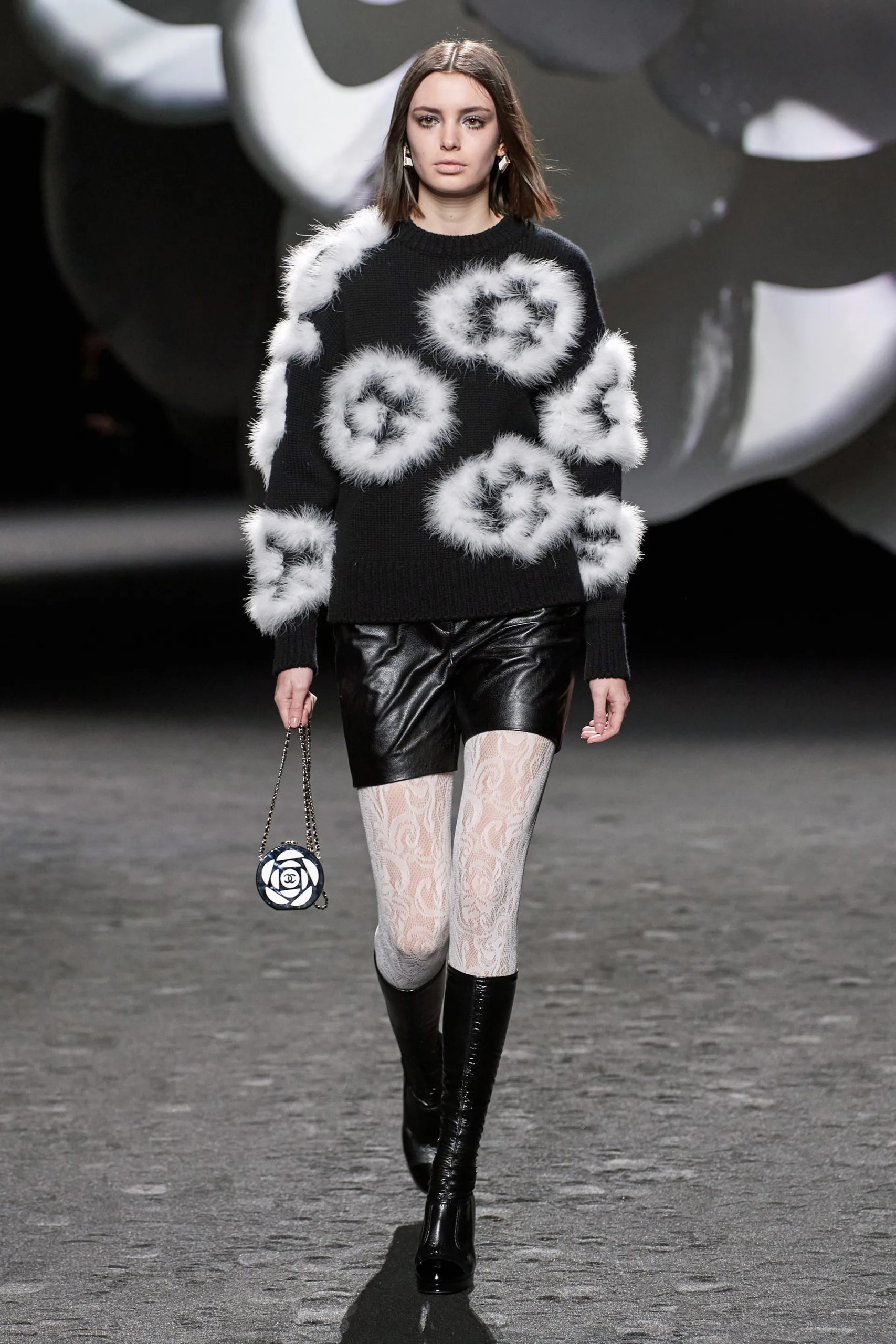 Berharap lebih banyak camellia, yes, bunga ini tidak ketinggalan menghiasi rambut para model. Bentuk ikoniknya juga diterapkan pada bentuk handbag dan jadi hiasan pada sepatu. Motifnya dipadu dengan logo double C. Camellia juga dijadikan motif pada lacey bike short.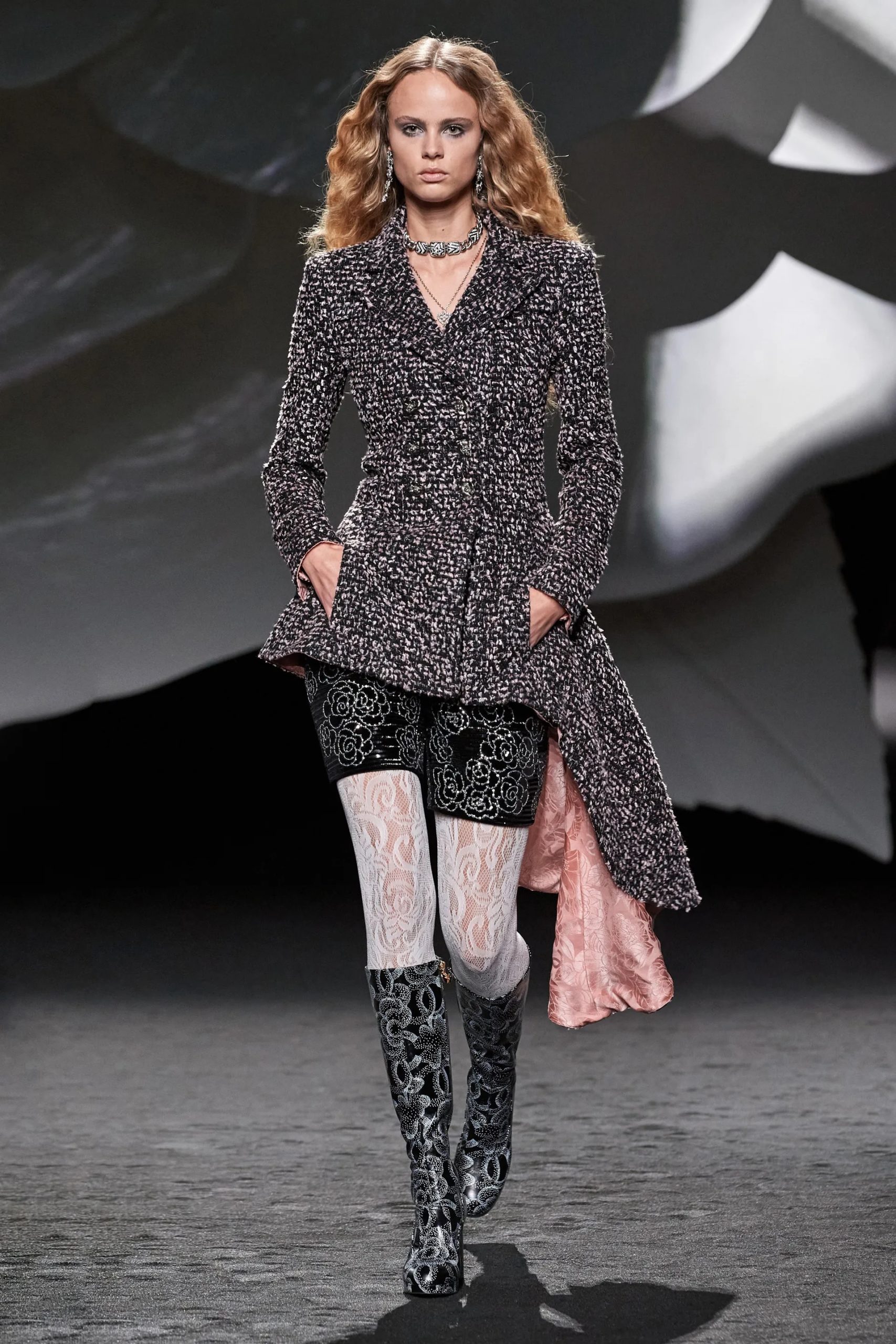 Semua tampilan serba camellia – elegan, wearable, dan sangat berjiwa French style. Ini koleksi yang tidak mengharuskanmu tampil dengan trend logomania. Camellia sudah cukup menjelaskan ini adalah Chanel, tanpa harus menonjolkan logo.
Lihat beberapa look Chanel Fall Winter 2023 berikut. To explore other season collections, kunjungi butik Chanel Indonesia.
Baca juga: