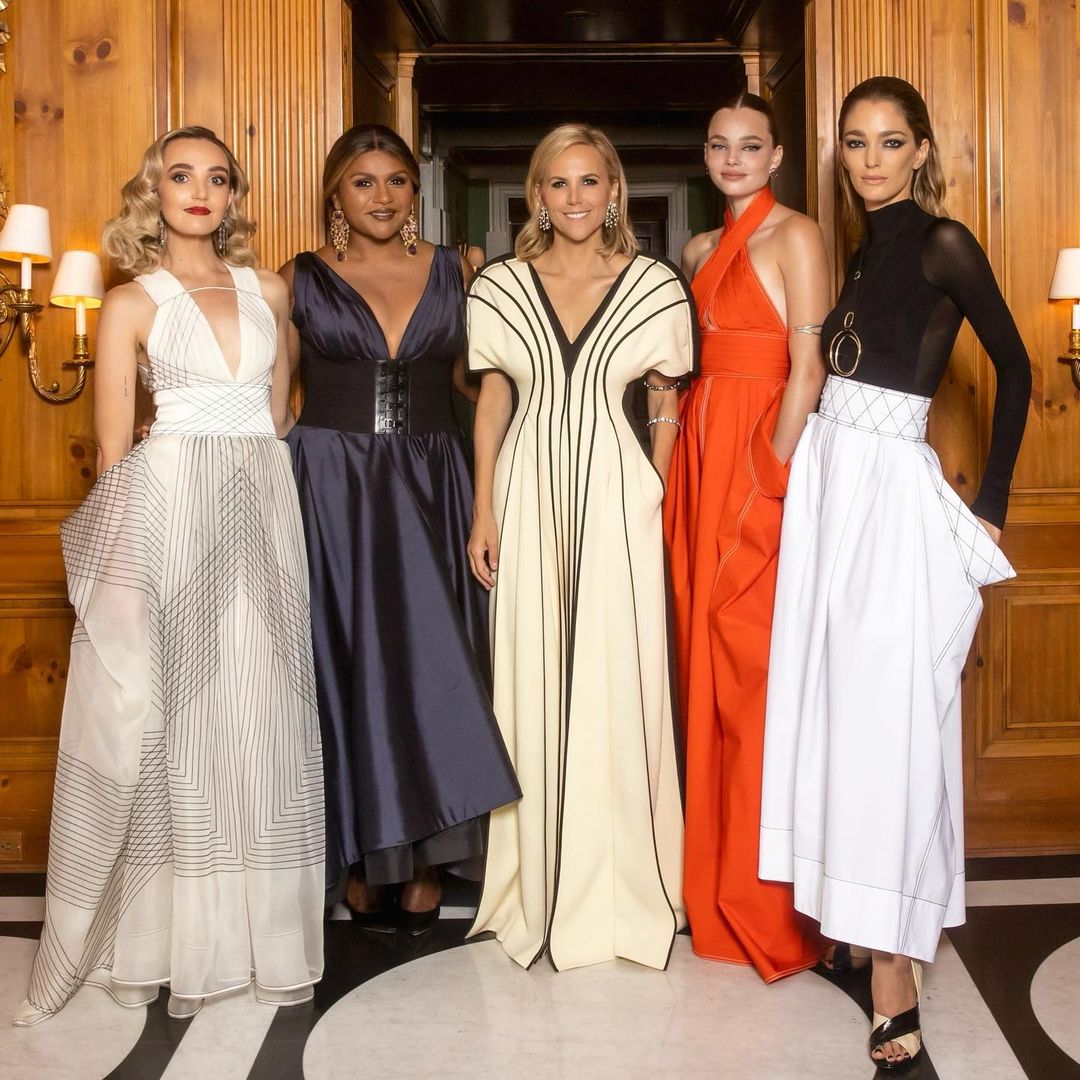 Masih belum move on dari gegap gempita Met Gala 2021. Bicara soal tema Met Gala 2021 "In America: A Lexicon of Fashion", Tory Burch sebagai desainer fashion Amerika otomatis memiliki jiwa dan semangat tersebut. Dengan gaya terbaik dress Tory Burch, sang desainer dan empat muse-nya menambah glamor Metropolitan Museum of Art. Untuk gaun dan dress yang menyuarakan Met Gala 2021, Burch terinspirasi dari Claire McCardell, desainer Amerika tahun 1940-an yang menciptakan American sportswear. Maka, inilah look menawan yang mereka perlihatkan di depan kilatan kamera malam itu.
Deretan Gaun Tory Burch di Met Gala 2021
Mindi Kaling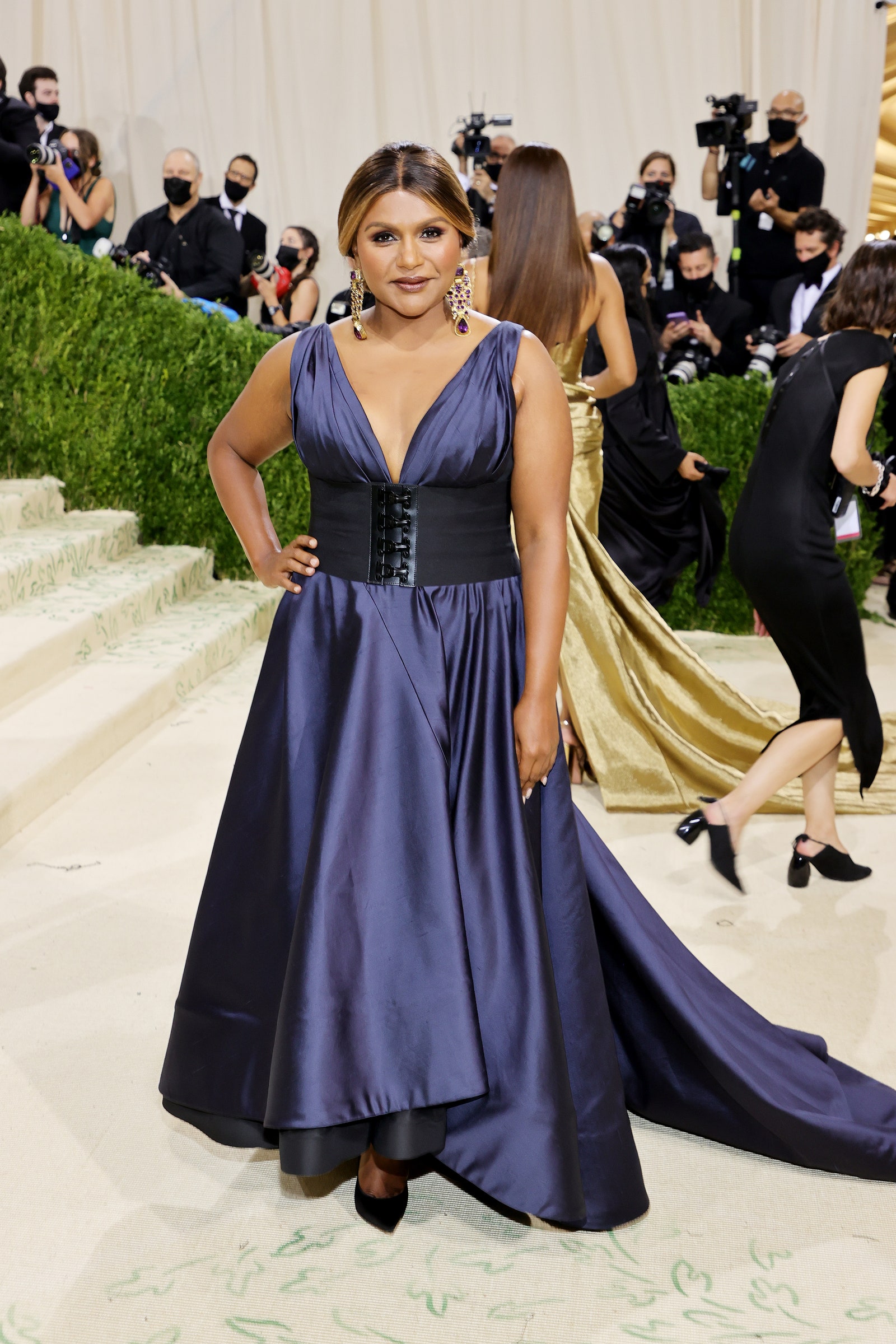 Untuk mengingatkan kembali fashion Amerika di setiap kejayaannya, aktris sitkom The Office ini mengandalkan gaun sutera elegan Tory Burch warna biru navy dengan belahan dada V rendah. Lengkap dengan ikat pinggang bergaya korset warna hitam. Tidak ada yang menyangkal look wanita 42 tahun ini di Met Gala 2021 sangat memukau.
Chloe Fineman
Bintang Saturday Night Live ini mengaku sangat excited bisa hadir di Met Gala 2021. Ia bahkan sudah tahu gaya 1920-an adalah inspirasi look-nya. Lalu tampil dengan dress silk chiffon warna ivory Tory Burch yang menggabungkan estetika busana olahraga melalui detail jahitan bergaya grafis dan saku di kedua sisi dress, ia tahu dirinya adalah salah satu gaya terbaik malam itu.
Kristine Froseth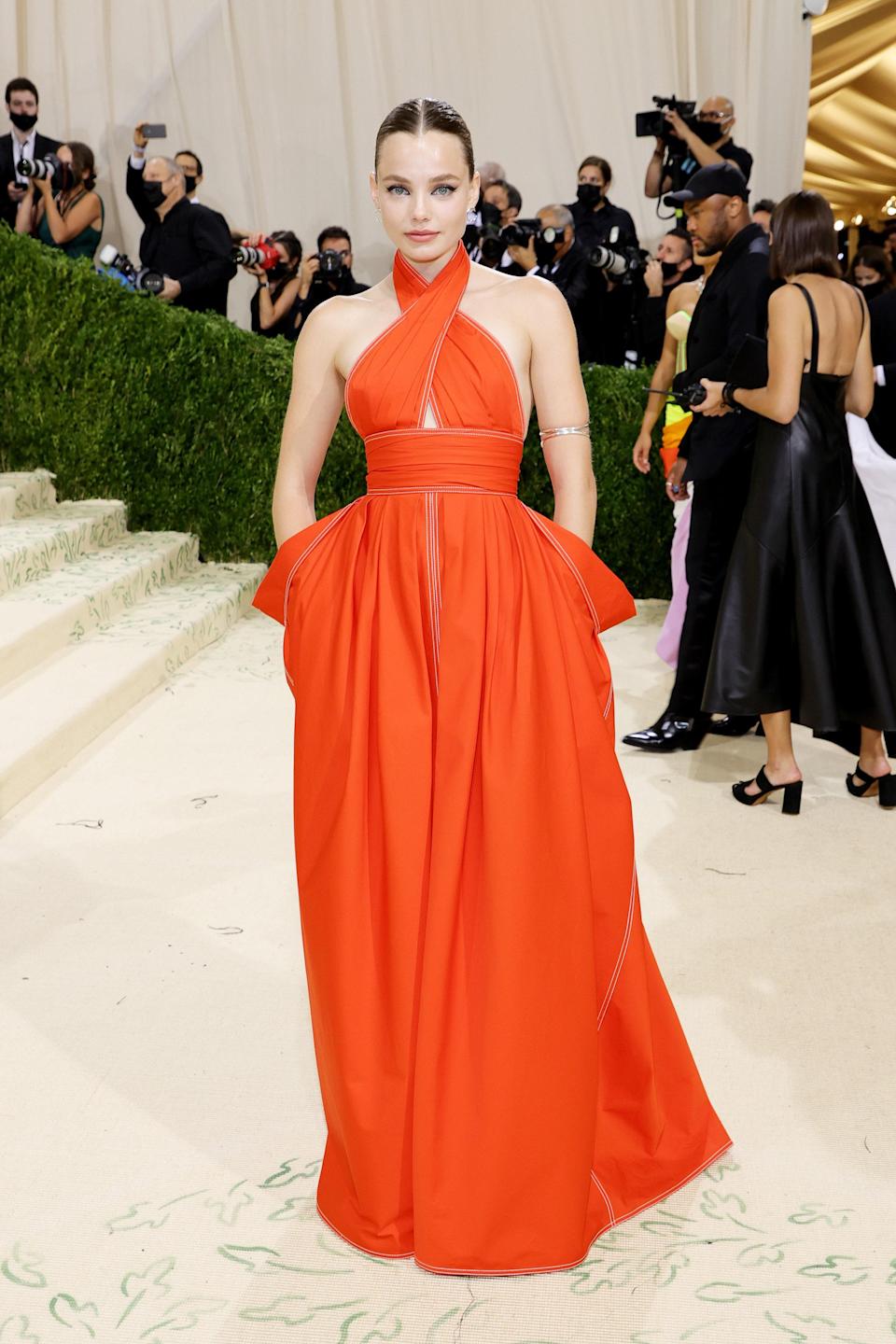 Dari semua dress yang dipakai Tory Burch and the gang, dress model Norwegia ini adalah yang tercerah. Dress orange dengan halter neck dan saku besar menciptakan siluet kuat dan tampilan mencengangkan. Lagi-lagi dengan detail oversized pocket, Burch buktikan pengaruh Claire McCardell kuat pada custom dress rancangannya khusus Met Gala.
Sofia Sanchez de Betak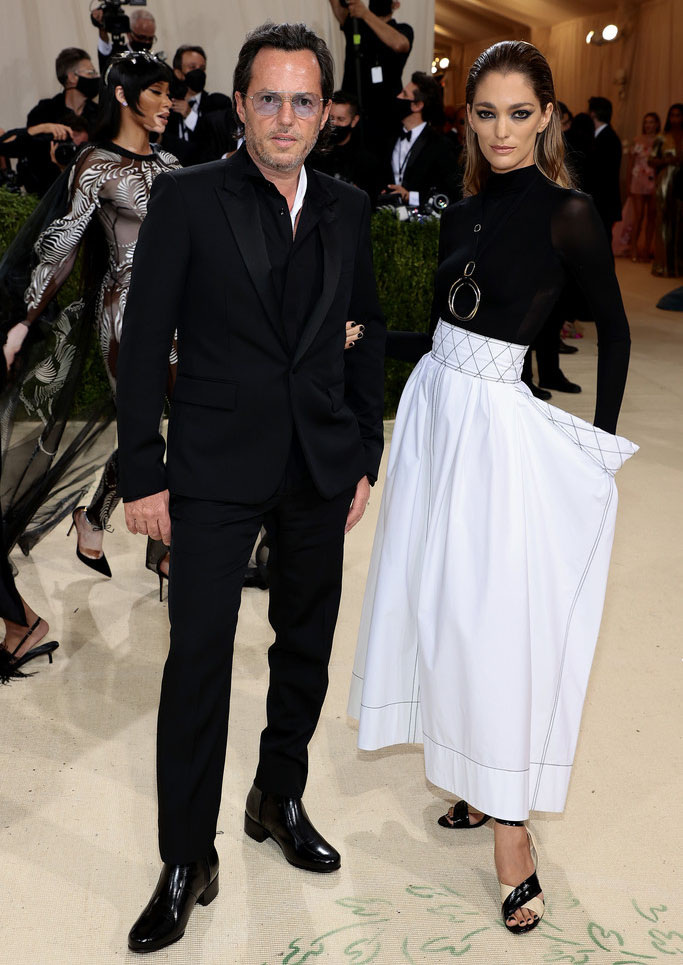 Desainer fashion kelahiran Argentina ini memakai ensemble hitam dan putih dari koleksi Tory Burch Spring 2021. Look yang terkesan santai. Apalagi mengingat koleksi ini berpegang pada gaya simplicity. Namun, siluet yang diberikan tetap menjadi daya tarik. Ya, saku ukuran besar bagaimanapun jadi statement.
Tory Burch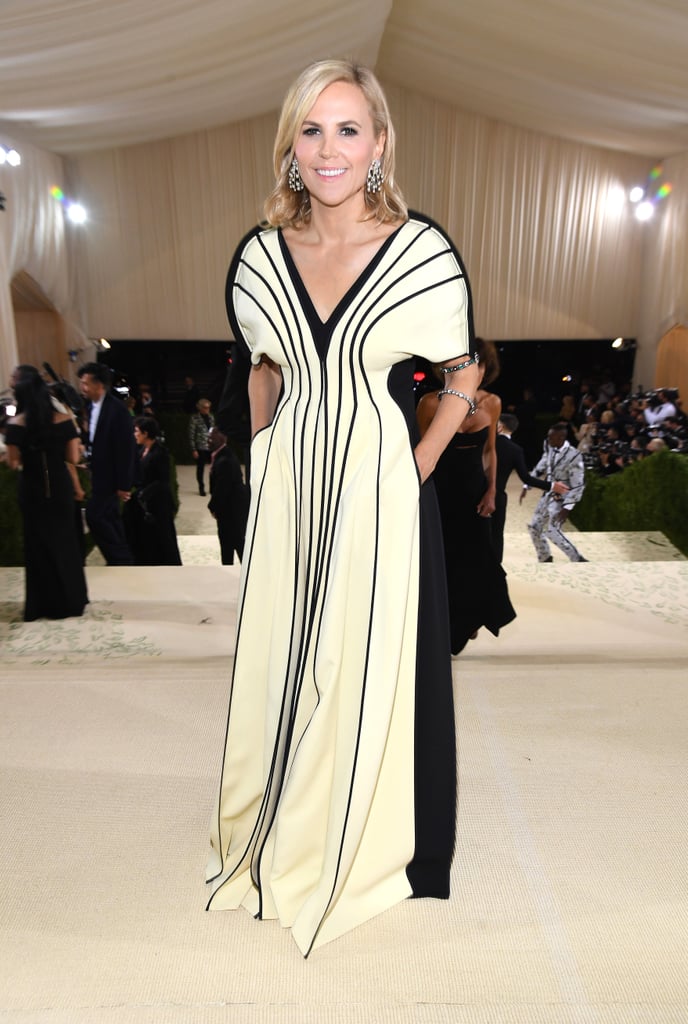 Sang desainer sendiri tidak kalah bersinar dari para muse-nya. Ia memakai custom dress cream dan hitam dengan detail pleated V neck dan dolman sleeves. Pocket dan garis grafis memberi look yang sama memukaunya dengan dress para muse. Sama-sama bernafaskan semangat Claire McCardell.