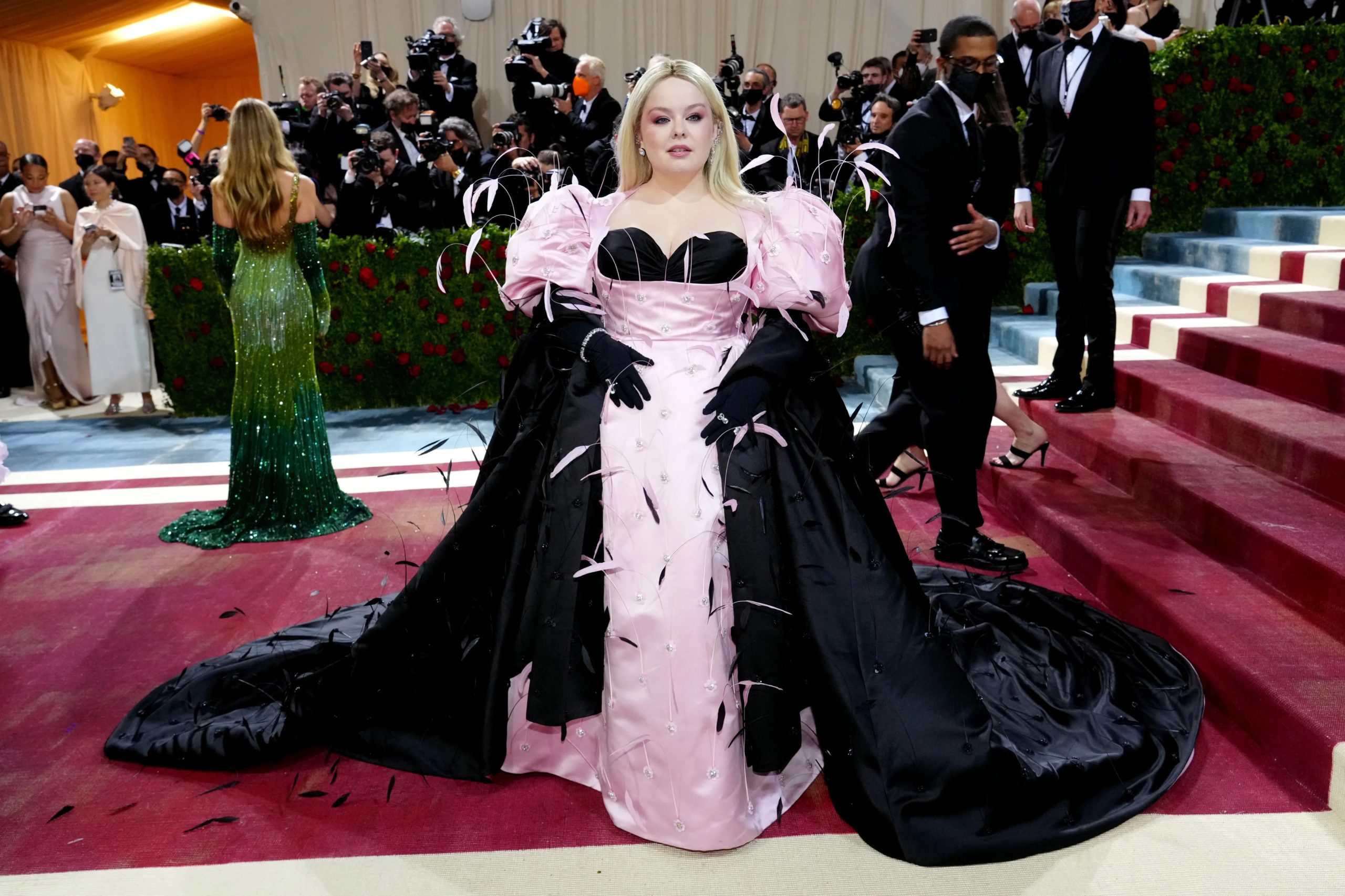 Penampilan para A-list selebriti dengan gaya terbaik di ajang prestisius seperti Met Gala adalah sumber inspirasi gaun pesta yang sempurna. Termasuk bagi yang sedang mencari inspirasi gaun plus size. Apalagi setiap selebriti punya cara tersendiri dalam menginterpretasi tema Met Gala yang berbeda setiap tahun. Memberi kita "tontonan" fashion terbaik menyegarkan mata.
Gaun glamor, sudah pasti. Ketimbang tampil klasik, beberapa selebriti bahkan tak segan tampil nyentrik (terkadang dengan sedikit live action) – sempurna untuk mengukir sejarah "penampilan paling ikonik". Itupun berlaku bagi selebriti bertubuh plus. Lizzo, Barbie Ferreira, dan Ashley Graham tunjukkan red carpet look pada tubuh curvy juga sangat memukau.
Dalam rangka menyambut Met Gala 2023 yang hadir dengan tema "Karl Lagerfeld: A Line of Beauty", mari kilas balik sejumlah best fashion moment dari selebriti bertubuh plus di Met Gala tahun-tahun sebelumnya. Jadikan gaya terbaik mereka sebagai inspirasi gaun pesta plus size, plus jangan ragu untuk tampil ekstra seperti mereka.
Paloma Elsesser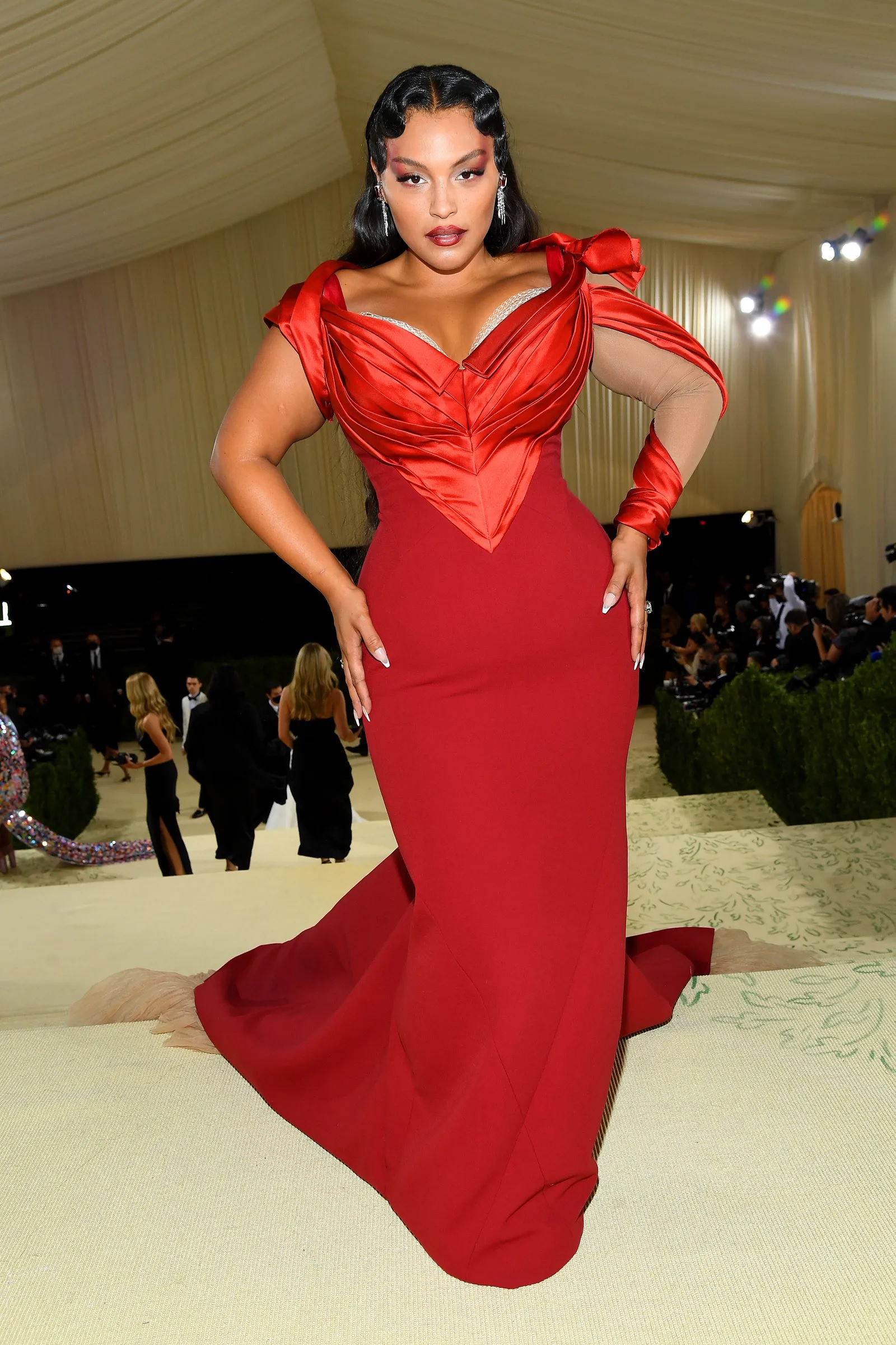 Model bertubuh plus ini memakai gaun merah Zac Posen di Met Gala 2021. Interpretasi Old Hollywood yang sempurna menggambarkan Queen of Heart.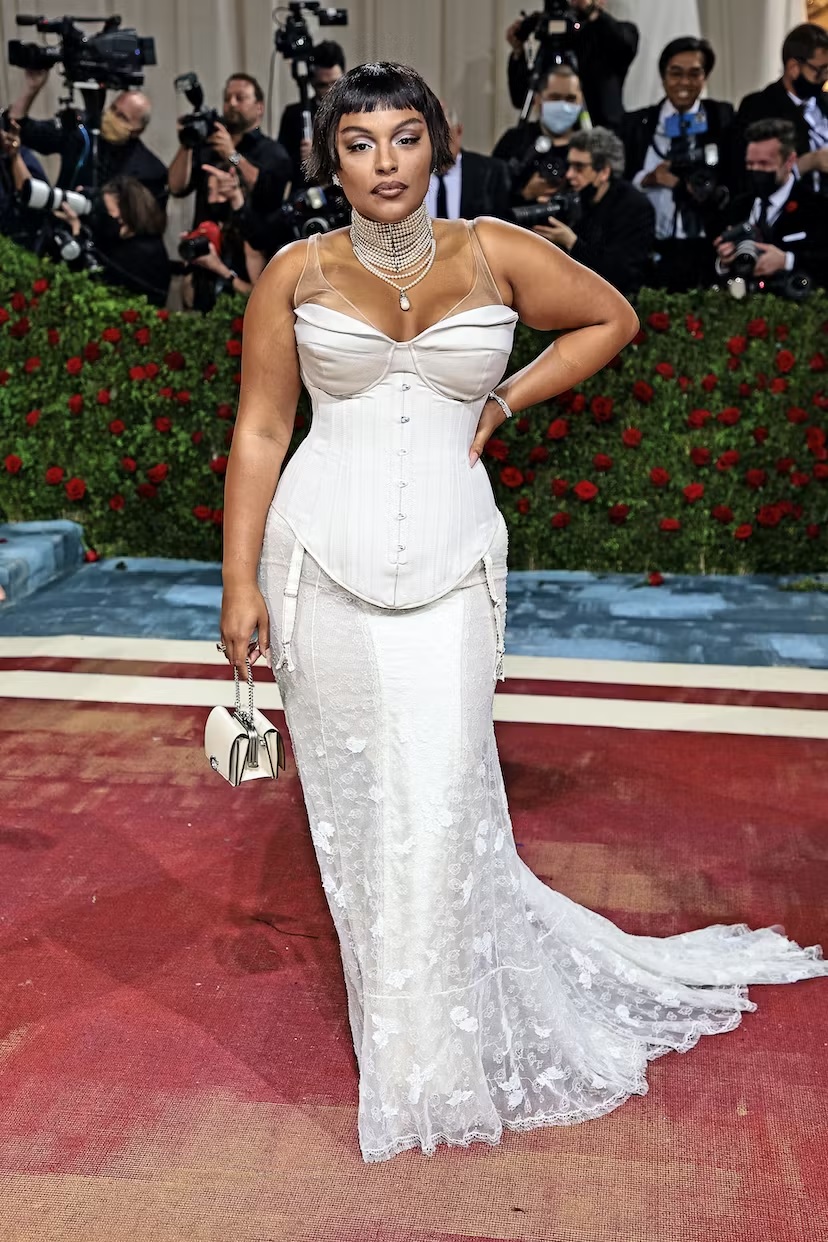 Sedangkan di Met Gala 2022, Palome went all white dengan gaun bergaya vintage era 30-an dari Coach.
Precious Lee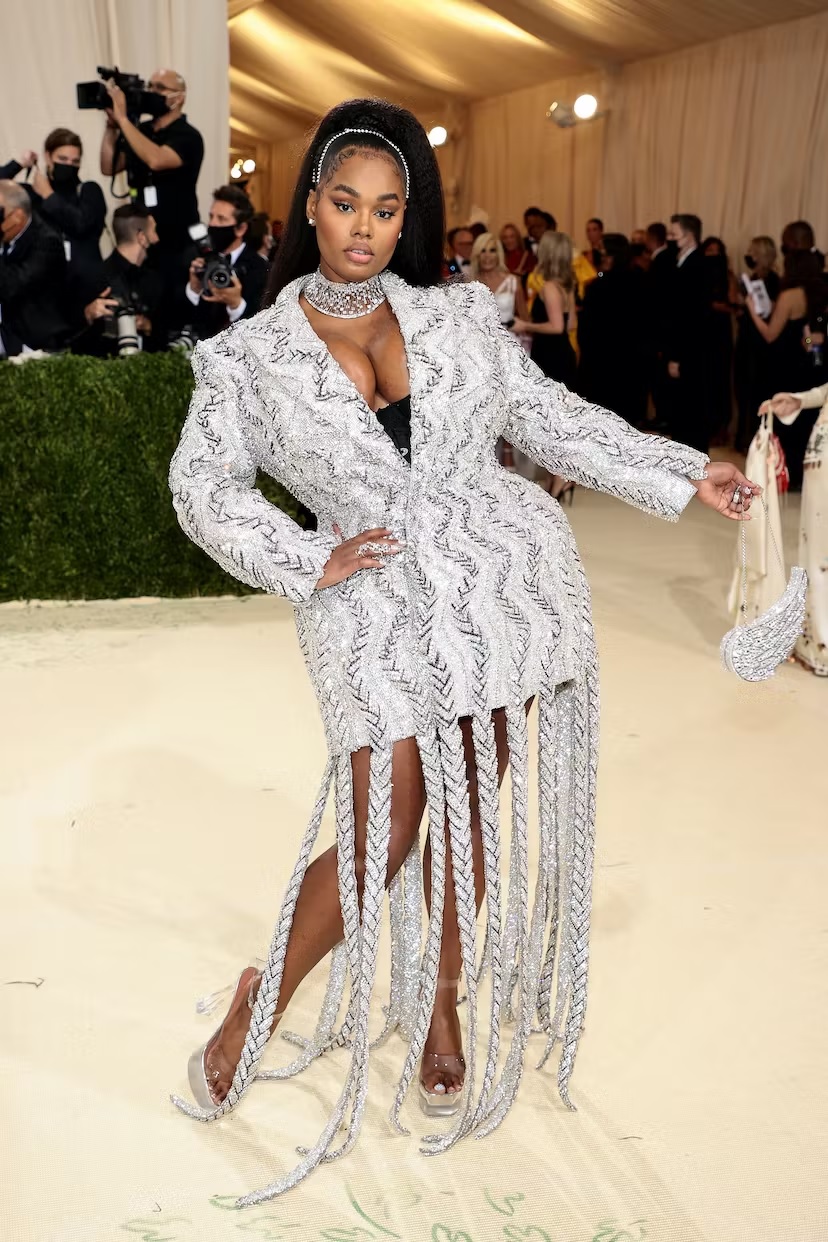 Suit dress Area yang dipakai Lee untuk Met Gala 2021 definitely was not your average one. Detail fringe dan siluet bahu yang tajam jadi statement serius tak terlupa.
Lizzo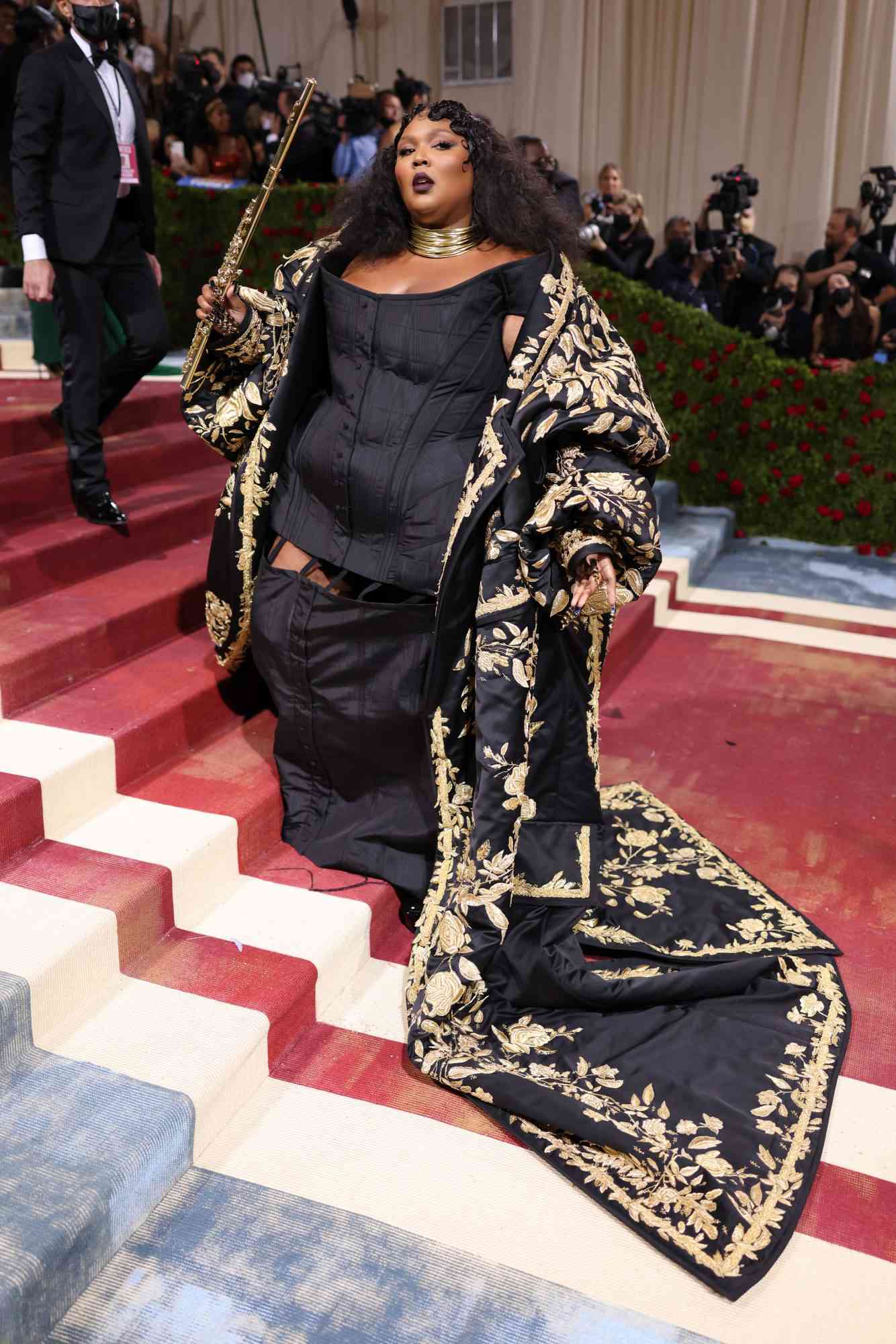 Hampir tidak mungkin tidak memasukkan sang musisi ke dalam daftar selebriti plus size dengan gaya terbaik di setiap red carpet. Termasuk di Met Gala 2022, gilded glamour dibawanya melalui gaun dan gold embroided cape dari Thom Browne.
Ashley Graham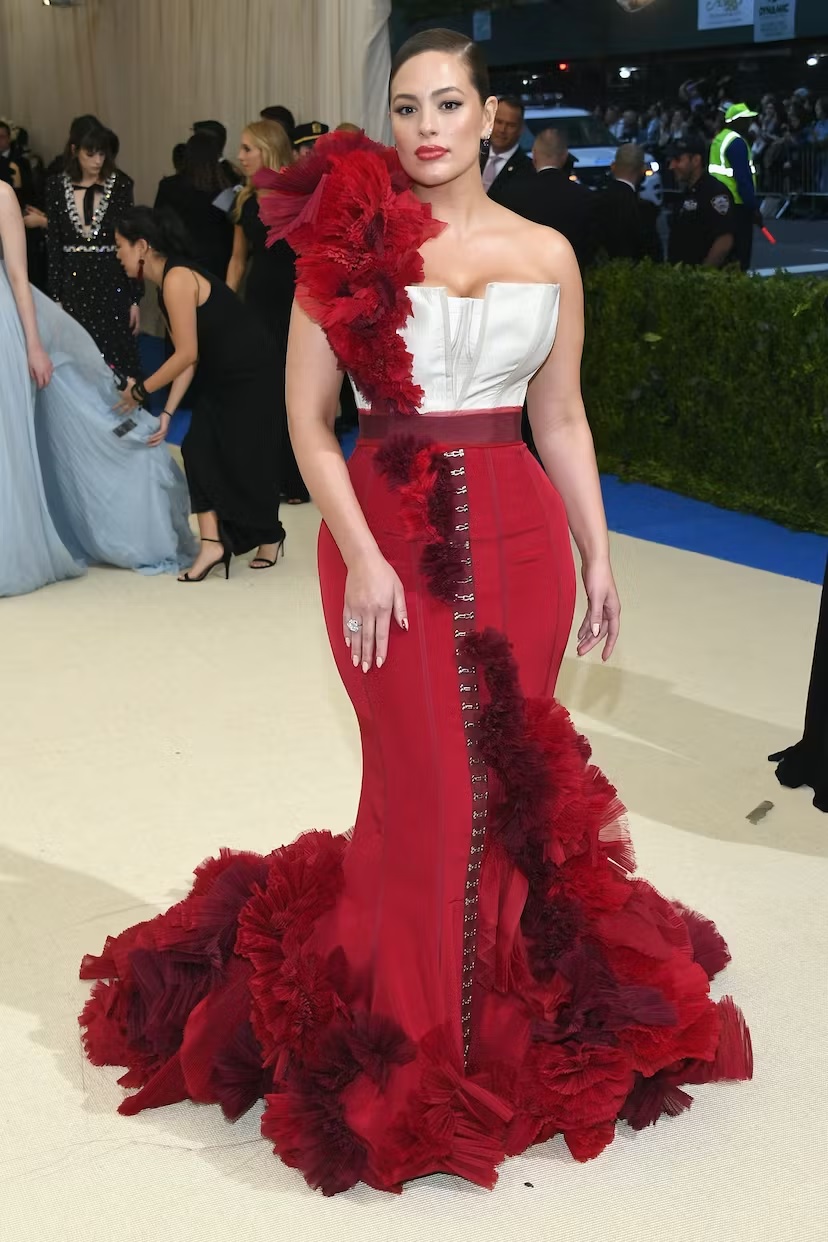 Menyenangkan karena Ashley Graham tidak pernah berhenti memberi kita inspirasi bagaimana seharusnya wanita bertubuh ekstra tampil elegan dan menawan dengan gaun plus size di acara besar. Sang model tampil dengan gaun merah penuh frill dari H&M di Met Gala 2017.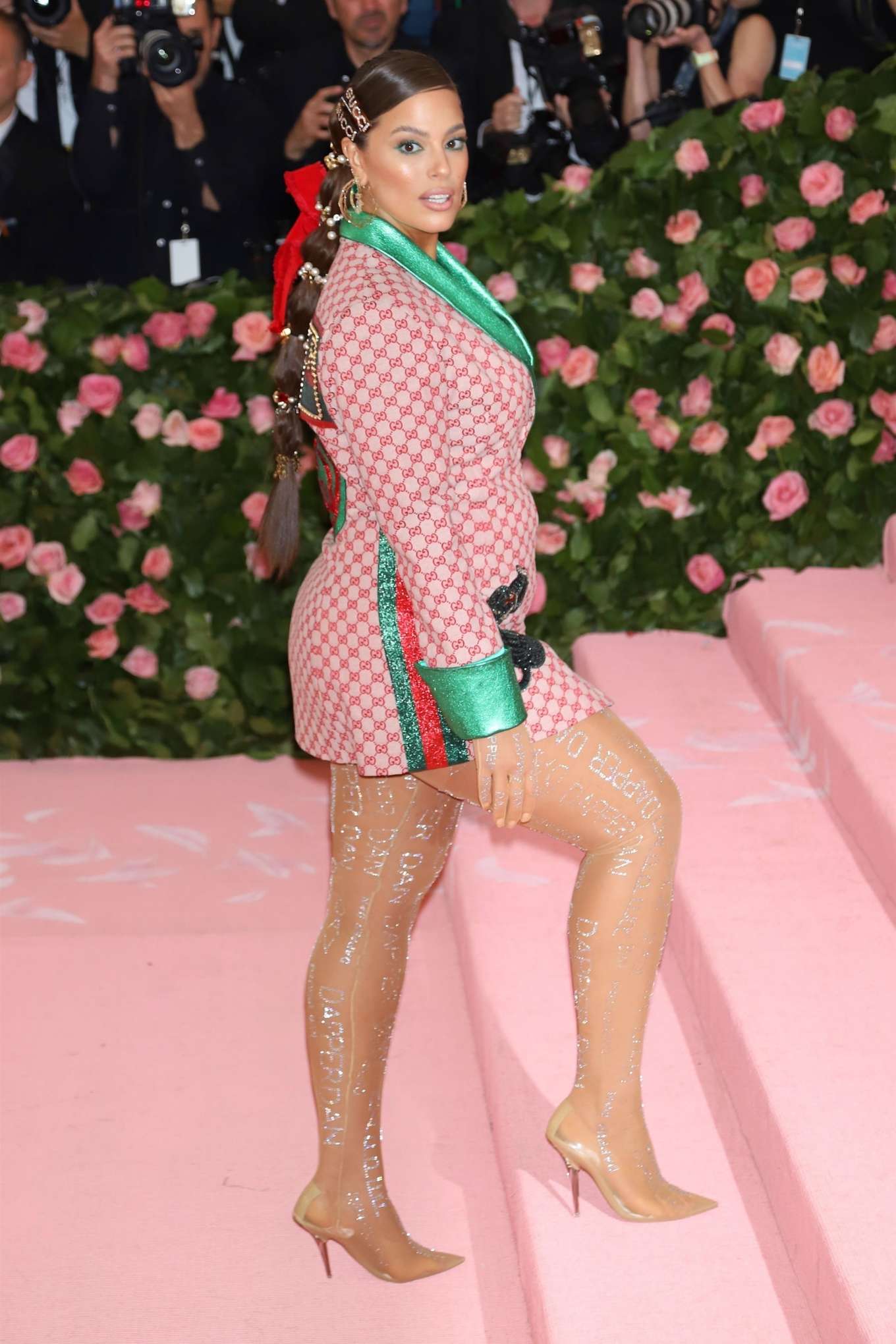 Not in the mood for a va-va-voom dress? Opt for a tuxedo mini dress. Tapi buat ekstra dengan tampilan logomania, seperti sang model di Met Gala 2019 dengan Dapper Dan x Gucci.
Nicola Coughlan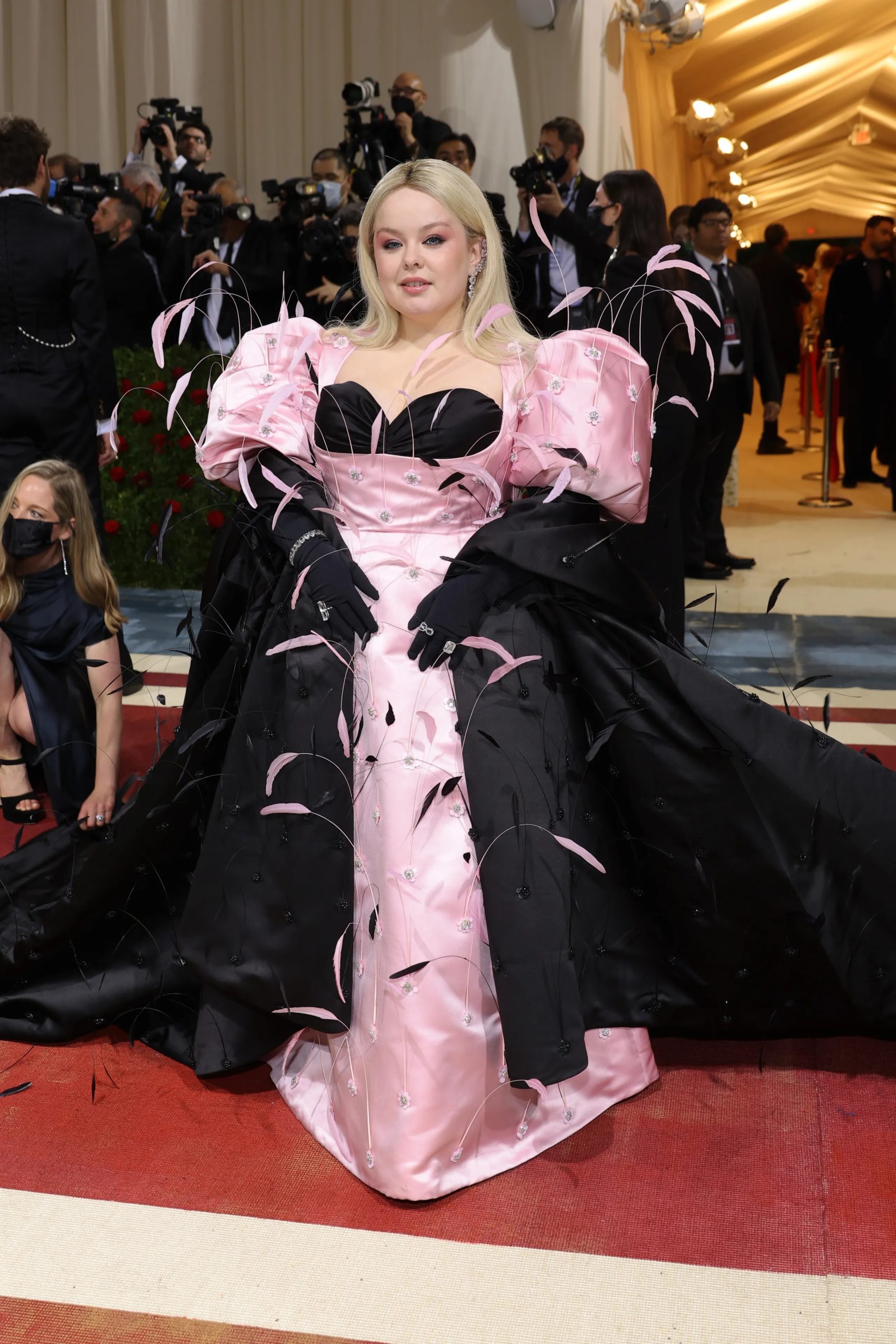 Membawa karakternya di serial "Bridgerton", Coughlan mengambil gaya era Victoria dengan gaun corset pink penuh detail 3D feather, floral appliqué, dan pouf sleeve dari Richard Quinn di Met Gala 2022. Bukti bahwa gaun plus size juga bisa tampil bervolume.
Barbie Ferreira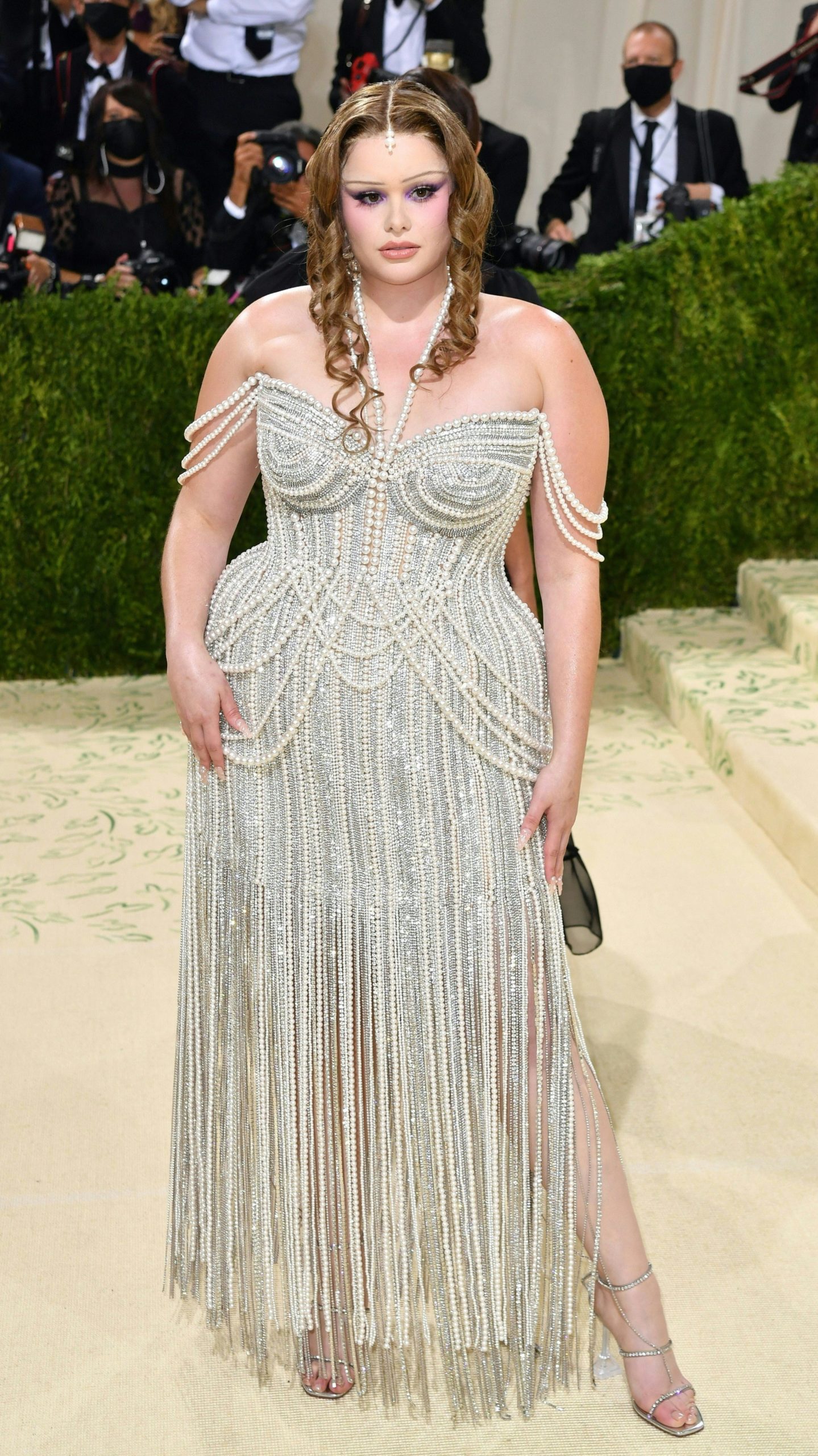 Bintang "Euphoria" ini berjalan dengan penuh pesona di Met Gala 2021, terlebih saat juntain fringe gaun mutiara Jonathan Simkhai bergoyang mengikuti gerak tubuhnya. Inspirasi gaun plus size yang tidak sekadar glamor, tapi juga penuh kilau.
Baca juga: