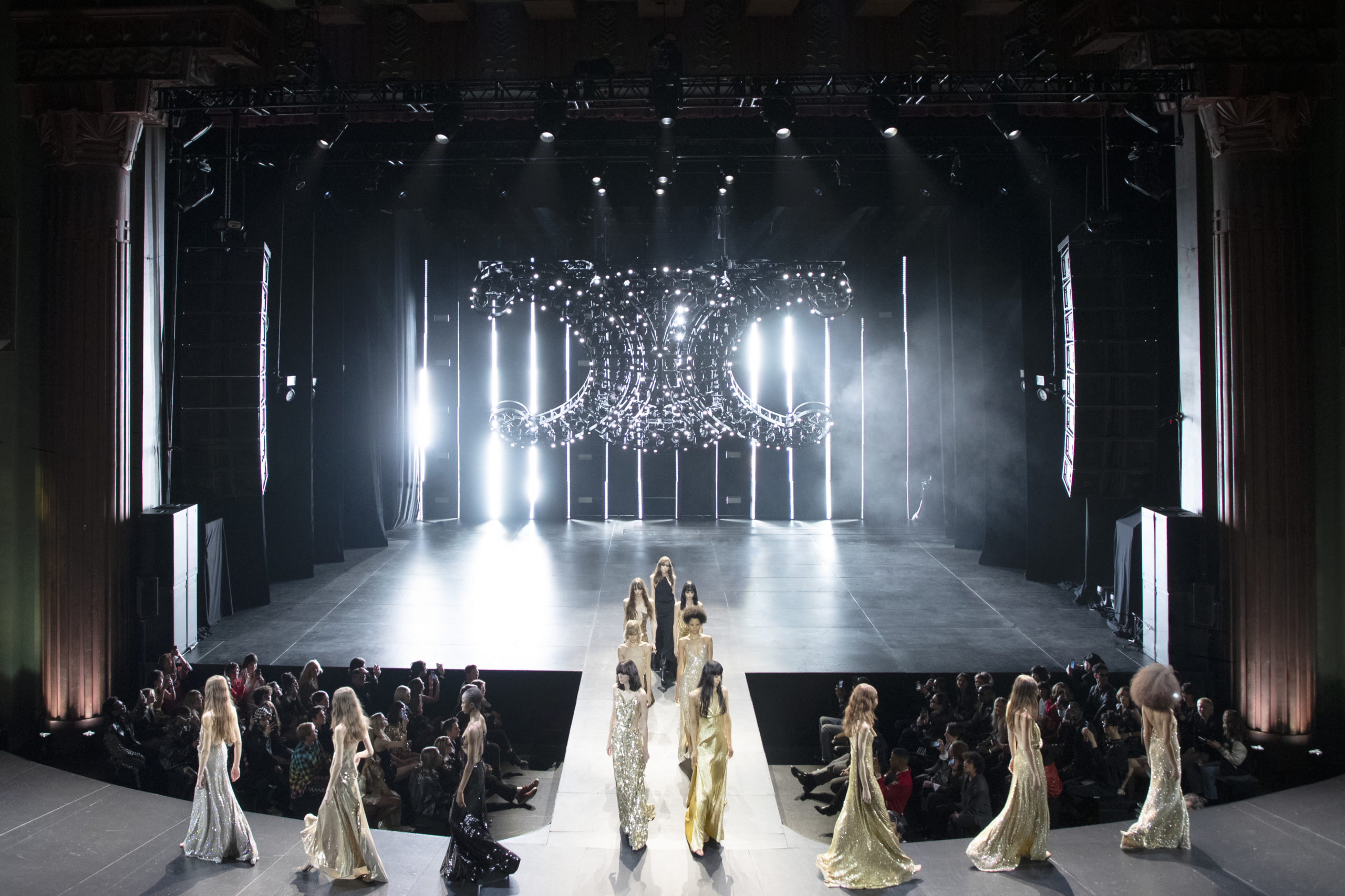 Trend terus berputar dan Hedi Slimane tahu betul waktu yang tepat untuk membangkitkan kembali gaya fashion ikonisnya. Melalui koleksi Celine Fall Winter 2023 bertajuk "The Age of Indieness", sang creative director membawa kembali estetik era Dior Homme. Lebih tepatnya, gaya indie sleaze yang populer di awal tahun 2000-an. Gaya yang sangat mencirikan jiwa Slimane ini melibatkan gaya rock, grunge, dan Bohemian-chic. Dan saat gaya nostalgia ini dibalut dalam koleksi Celine as a French luxury house, kita tahu trend Y2K masa kini penuh dengan logo Celine.
Show Celine Fall Winter 2023 digelar di The Wiltern Theatre, Los Angeles. Sesuai tema yang diangkat Slimane pada koleksi musim ini, venue berlangsungnya runway show memang sejalan dengan nuansa indie. The Wiltern Theatre yang terkenal dengan bangunan art deco-nya sudah lama jadi tempat para musisi rock 'n roll tampil, termasuk Prince, The Rolling Stones, dan Amy Winehouse. Slimane sendiri yang juga merupakan rock star kini dapat giliran menampilkan koleksinya di sana, diiringi dengan musik latar "Hello Operator" oleh rock duo The White Stripes.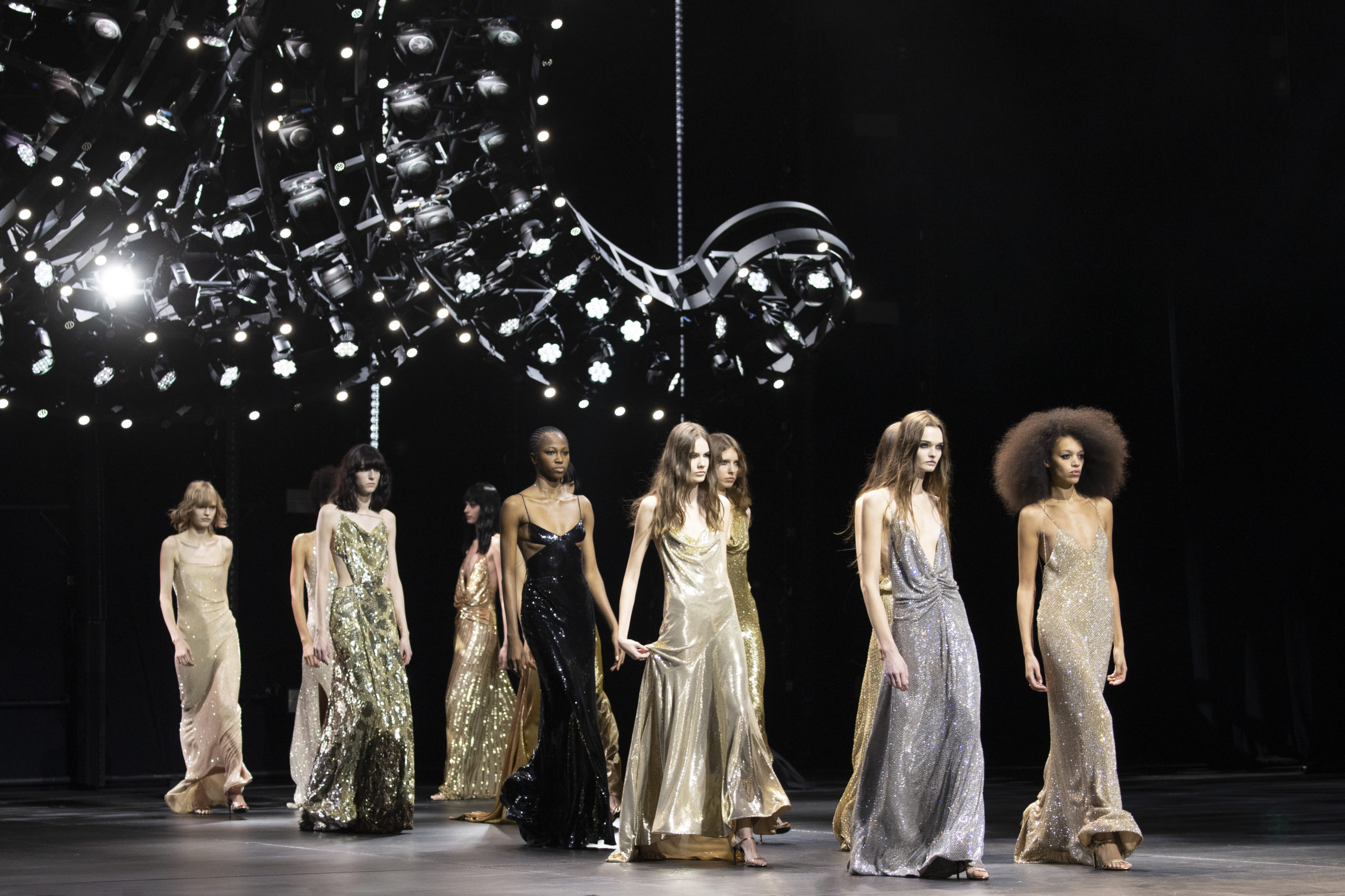 Ketika gaya nostalgia circa-2006 dibawa Slimane ke runway, we can expect more skinny-fitting aesthetic. Dengan semangat trend hipster 2000-an, koleksi Celine Fall Winter 2023 penuh dengan black skinny jeans, leather jacket, blazer berbahu boxy, celana kulit ketat, ikat pinggang rendah, topi fedora, dan belted bag yang dibawa di pergelangan tangan. Semuanya ditampilkan dengan siluet tailoring yang merupakan elemen kunci Celine.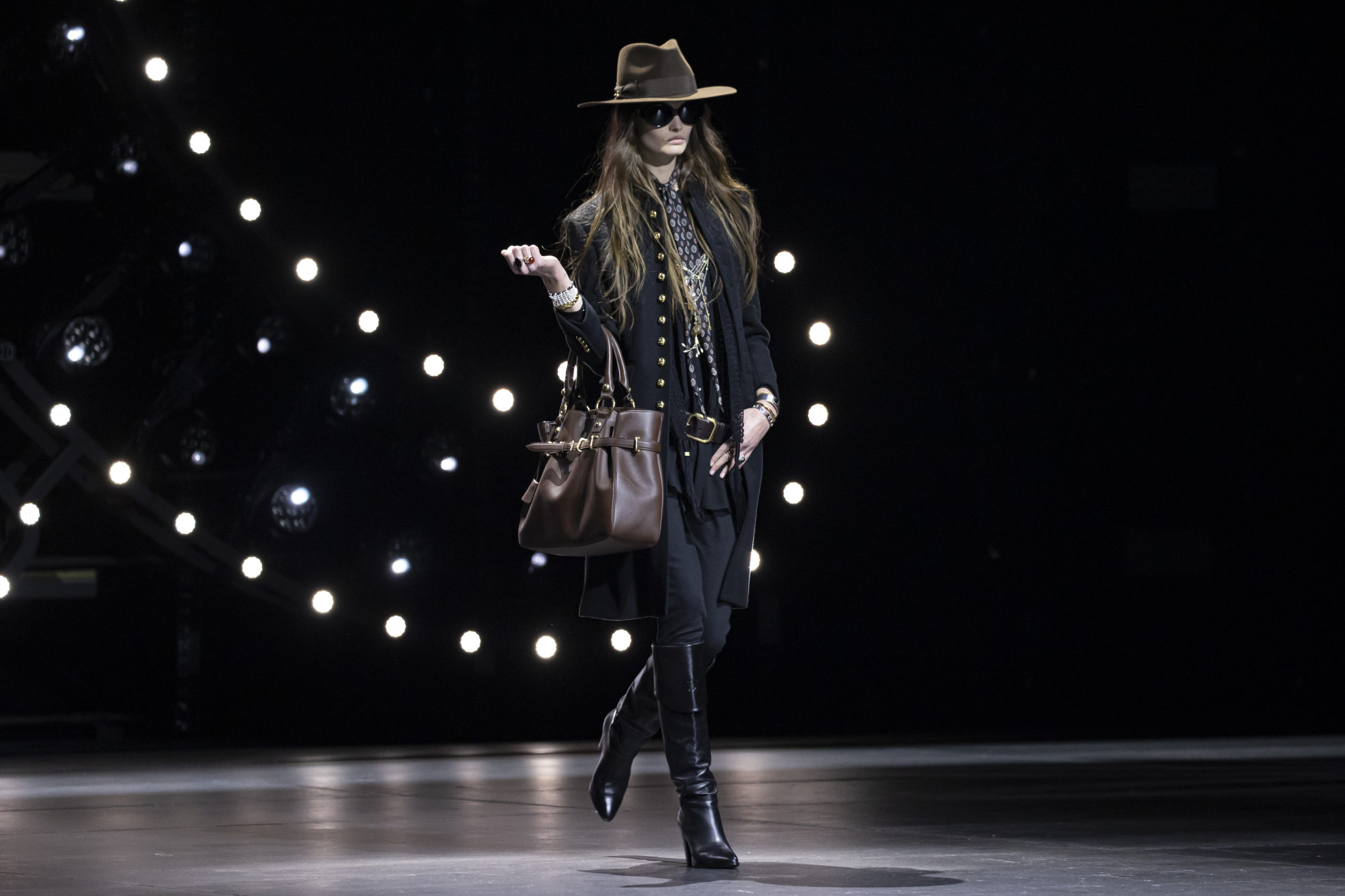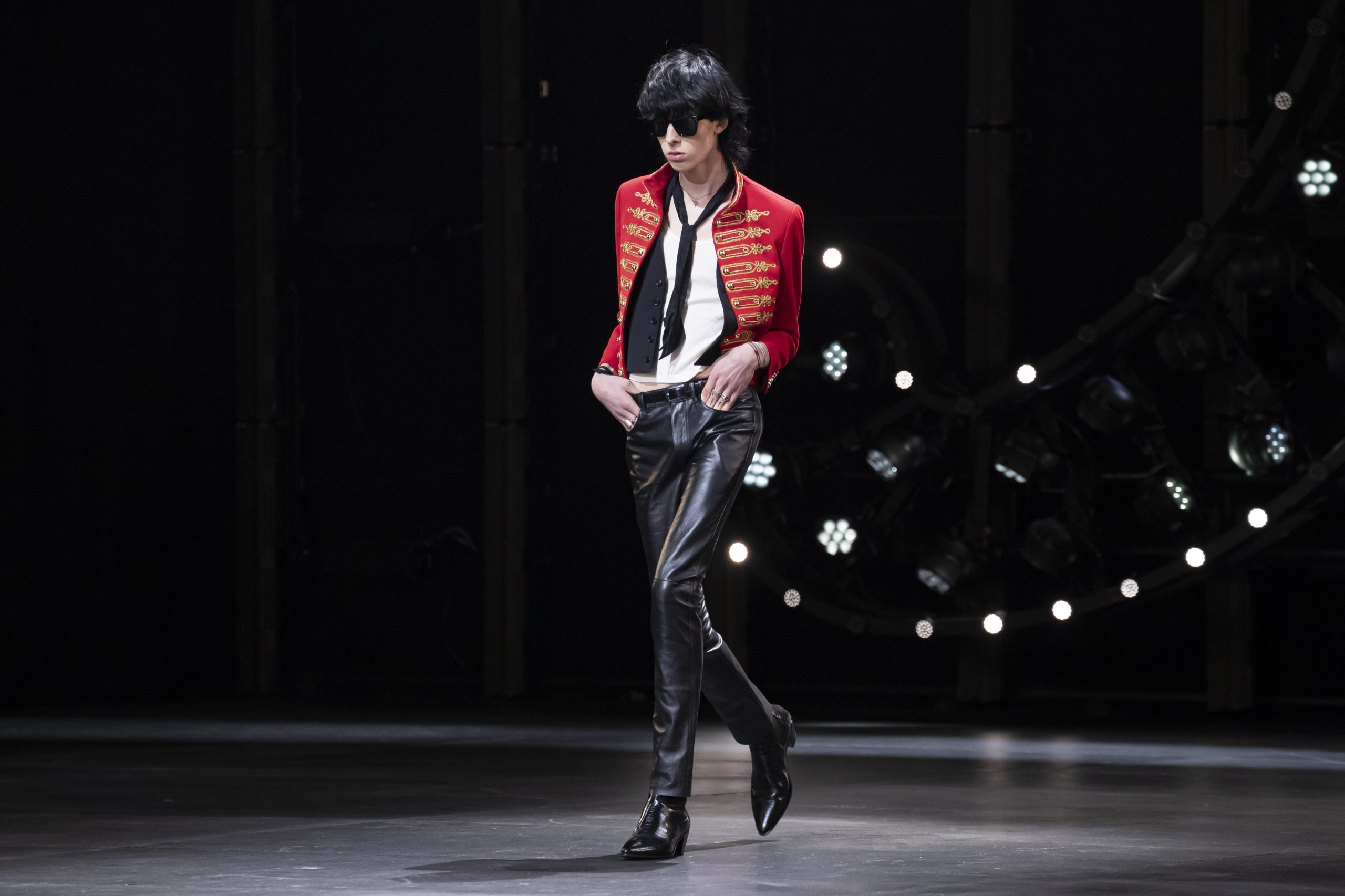 Koleksi Celine Fall Winter 2023 bagaimanapun mengajak kita kembali ke masa-masa bangku sekolah/kuliah. Tapi hari ini dengan tampilan grungy yang lebih mewah, dan tentunya lebih modern khas Celine. Juga patut disebut, show kali ini adalah in-person show pertama Celine sejak "berakhirnya" pandemi.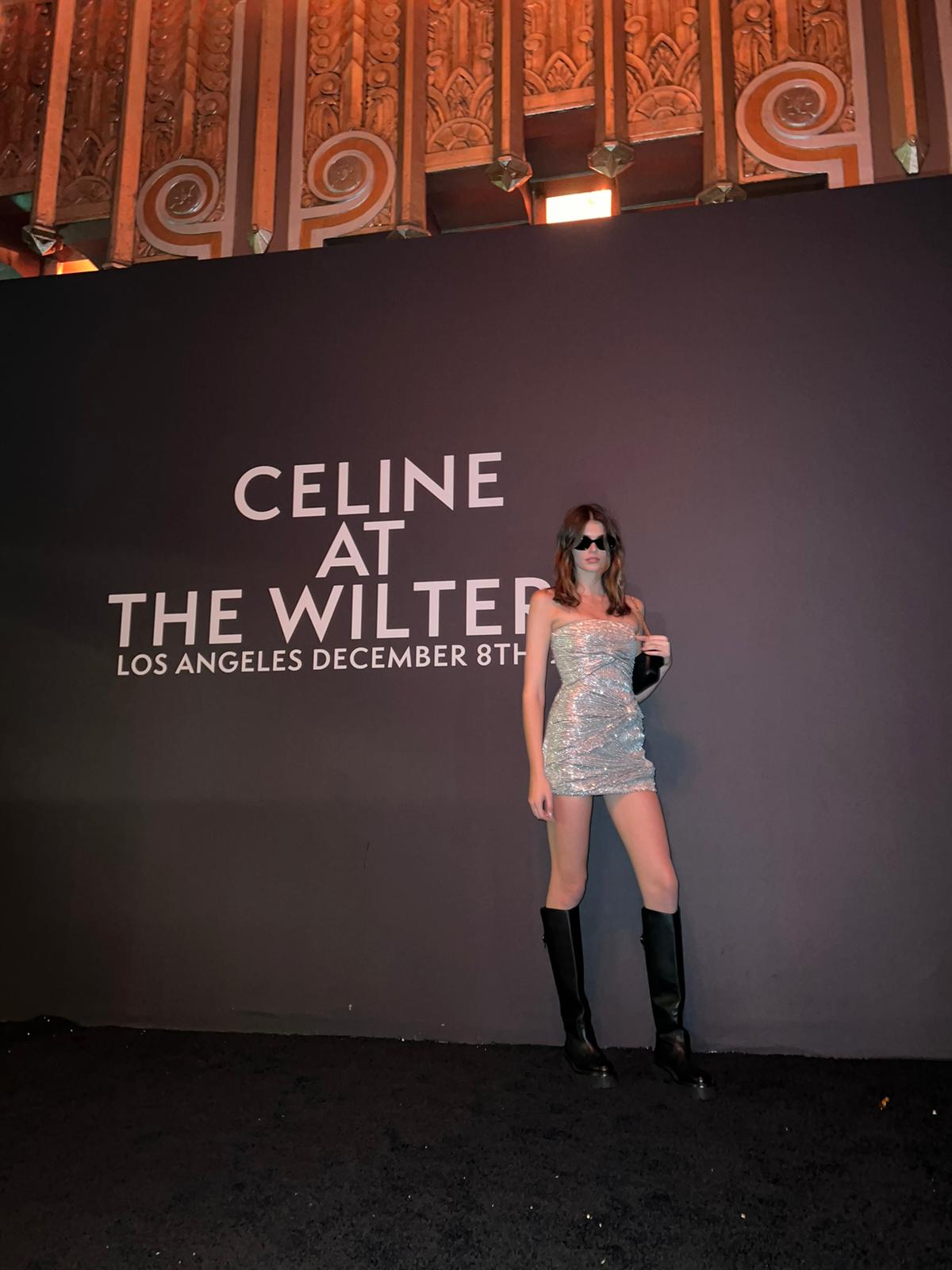 Bangku VIP front row penuh lagi dengan wajah-wajah para bintang, mulai dari Presley Gerber (bintang kampanye parfum Celine) and the family, Austin Butler, Priscilla Presley, Emma Roberts, Emma Chamberlain, Brie Larson, Doja Cat, Paris Hilton, Kid Cudi, hingga Sky Ferreira. Celine sendiri memilih memamerkan koleksi Fall Winter 2023 empat bulan lebih awal dibanding French house lainnya yang dijadwalkan tampil Maret 2023 mendatang. You know, pilihan Slimane memang selalu nyentrik.
Lihat highlight show Celine Fall Winter 2023. Temukan lokasi butik Celine Indonesia.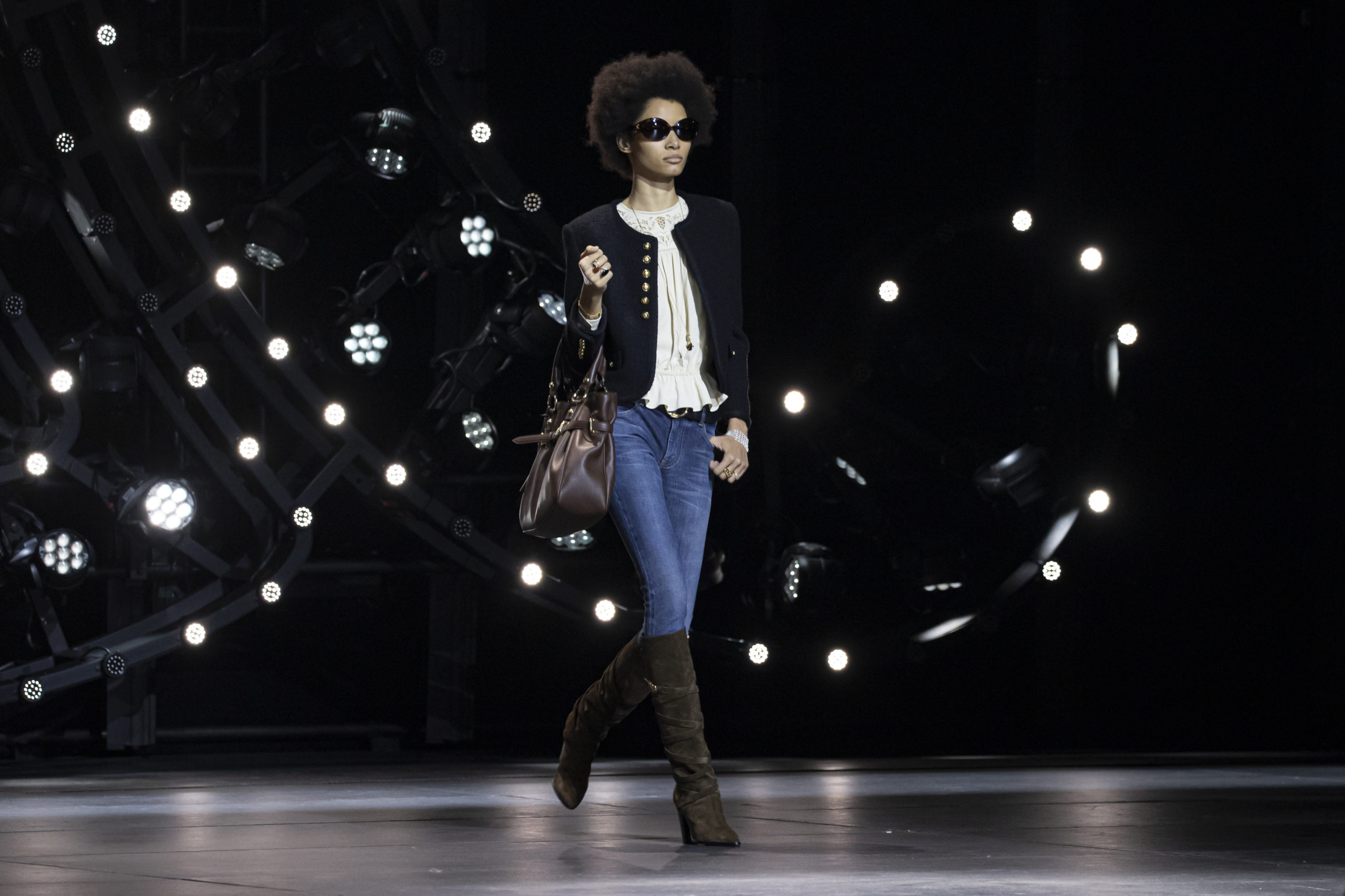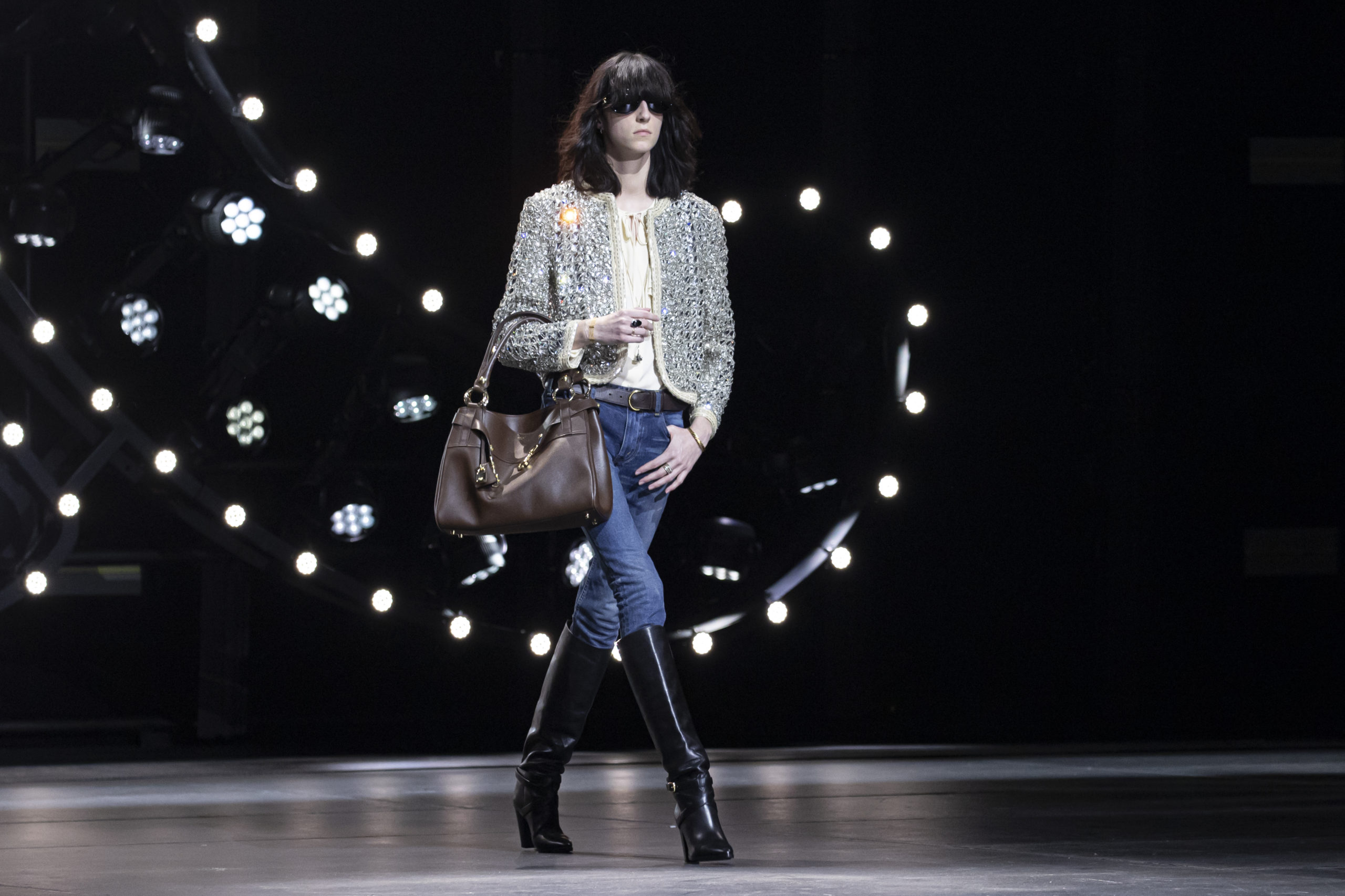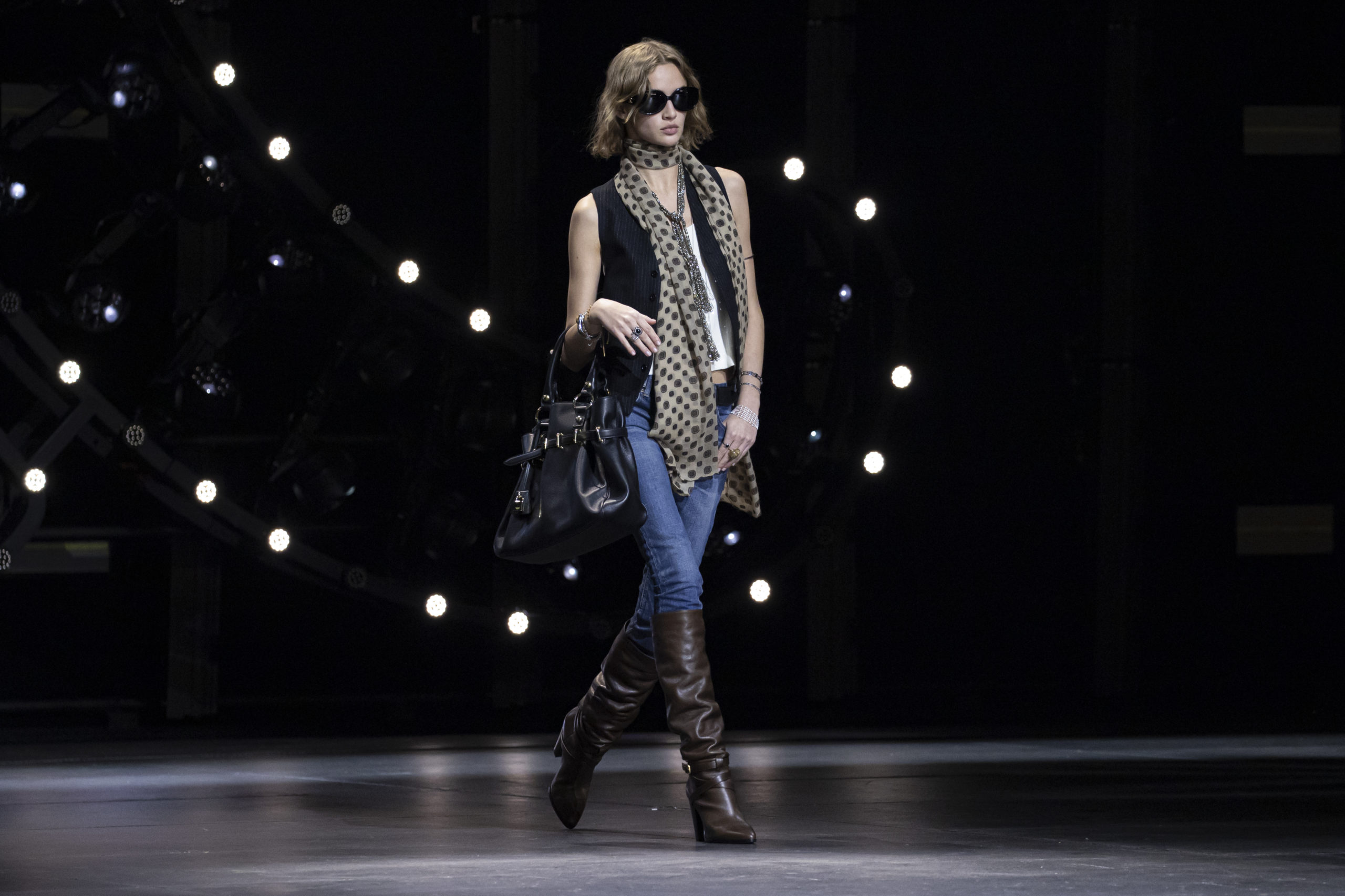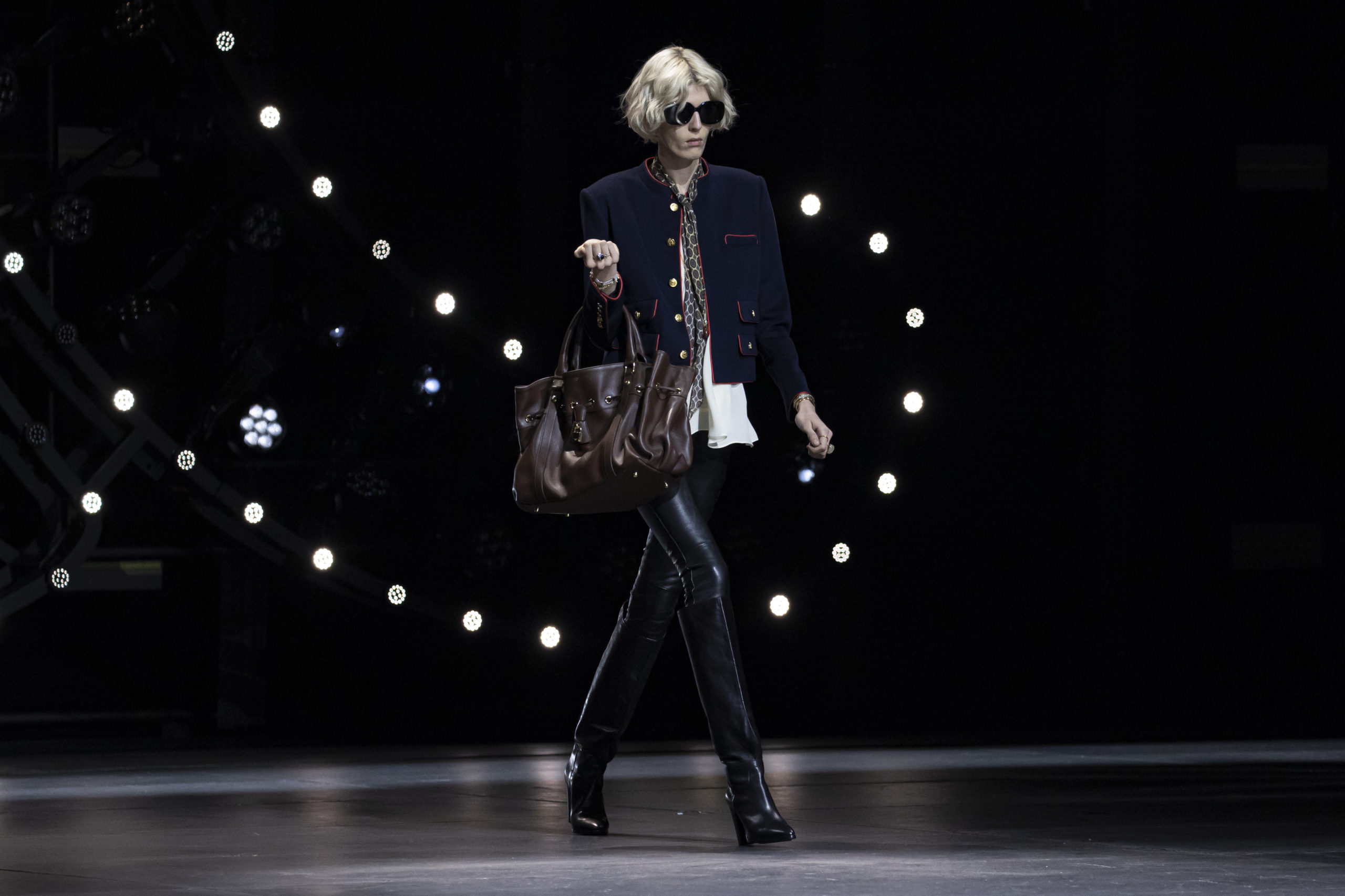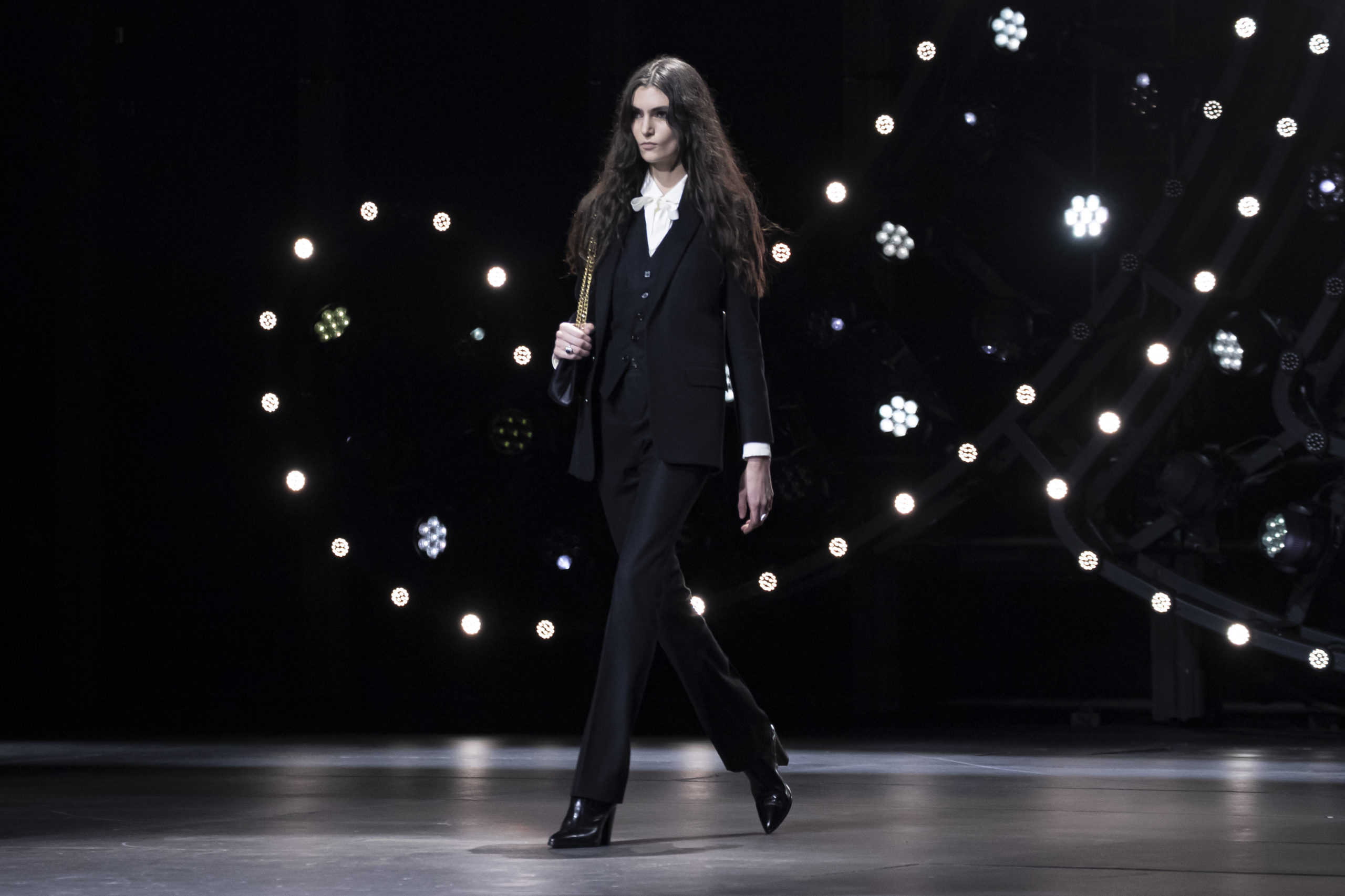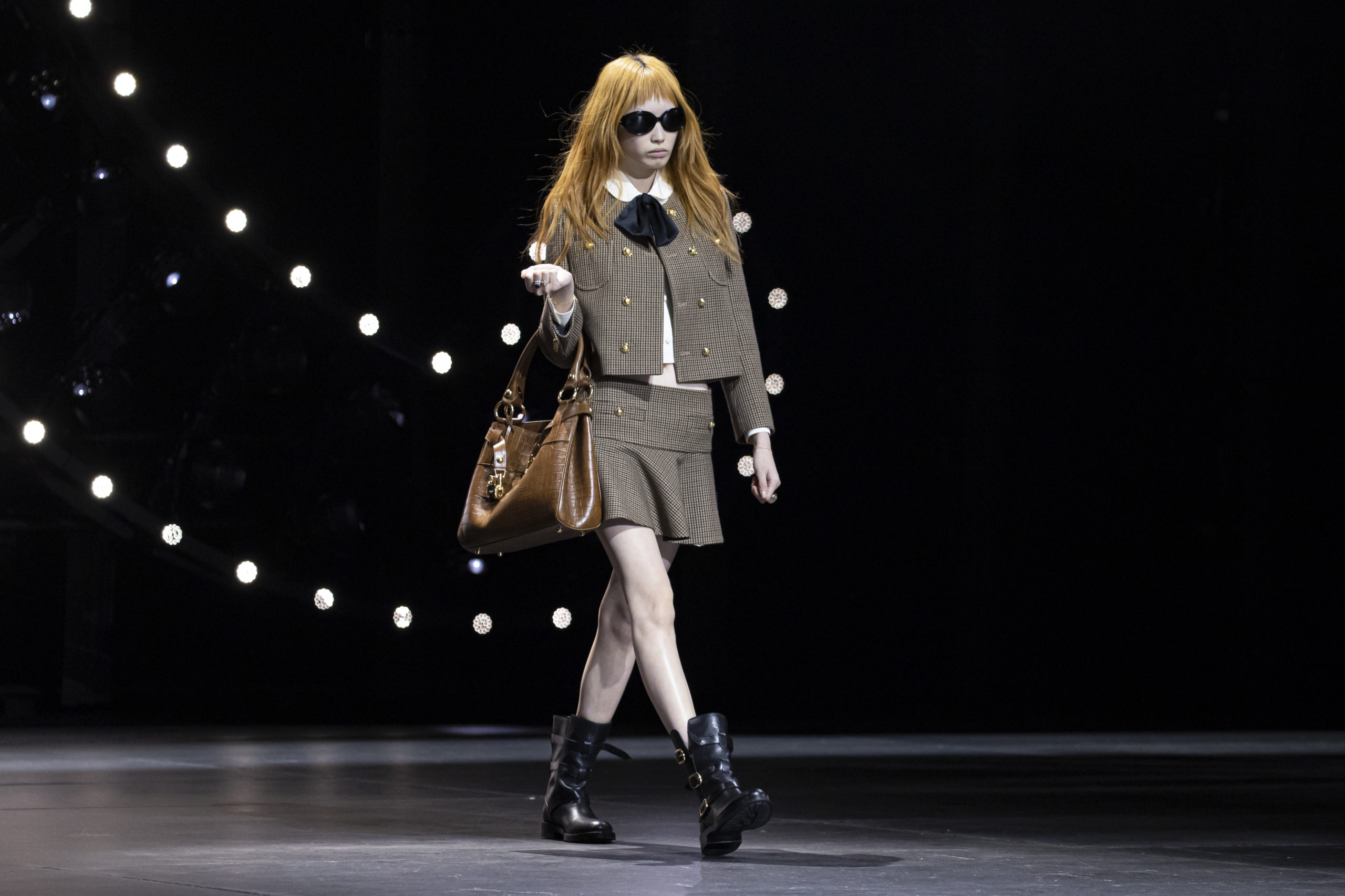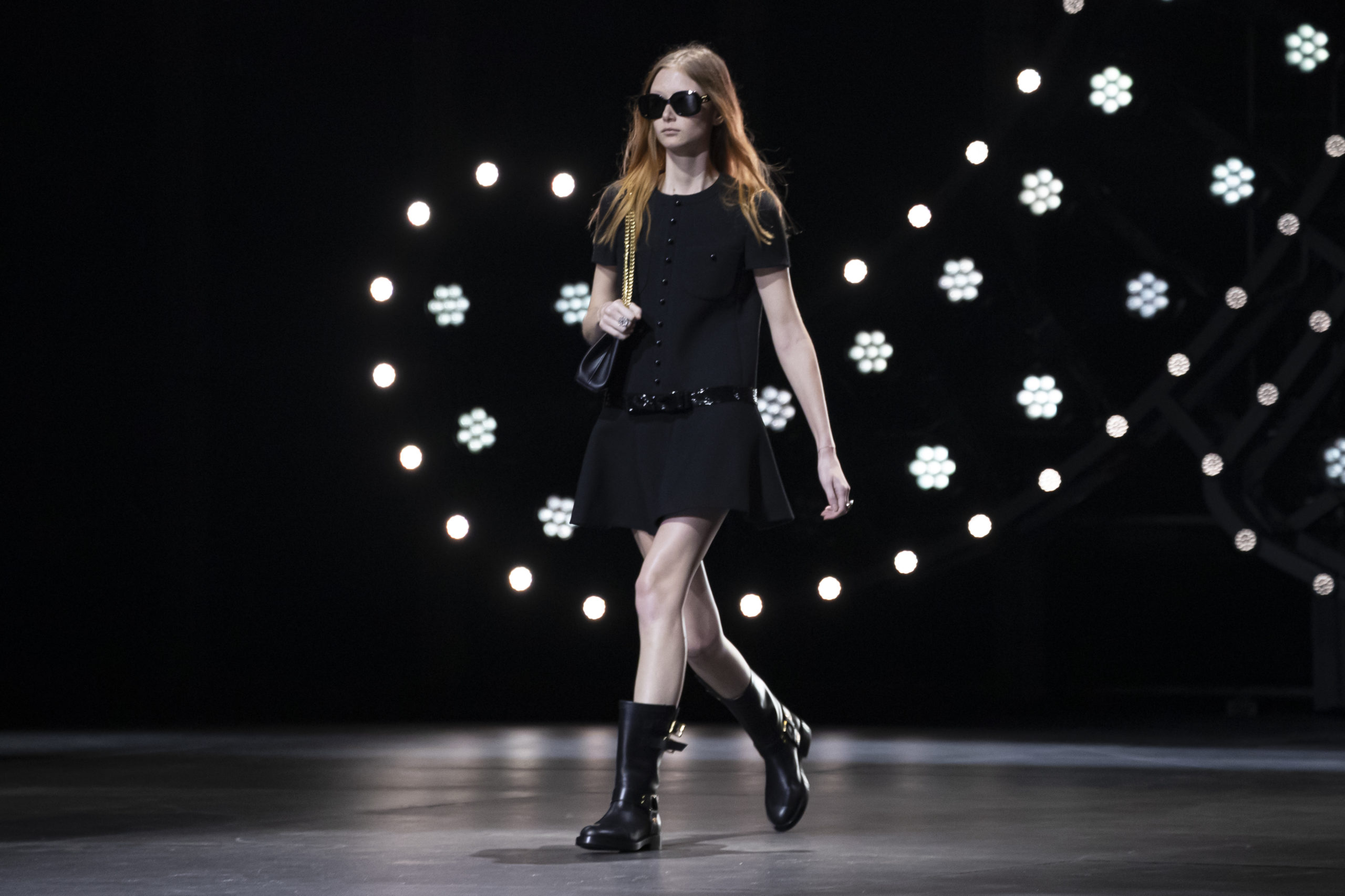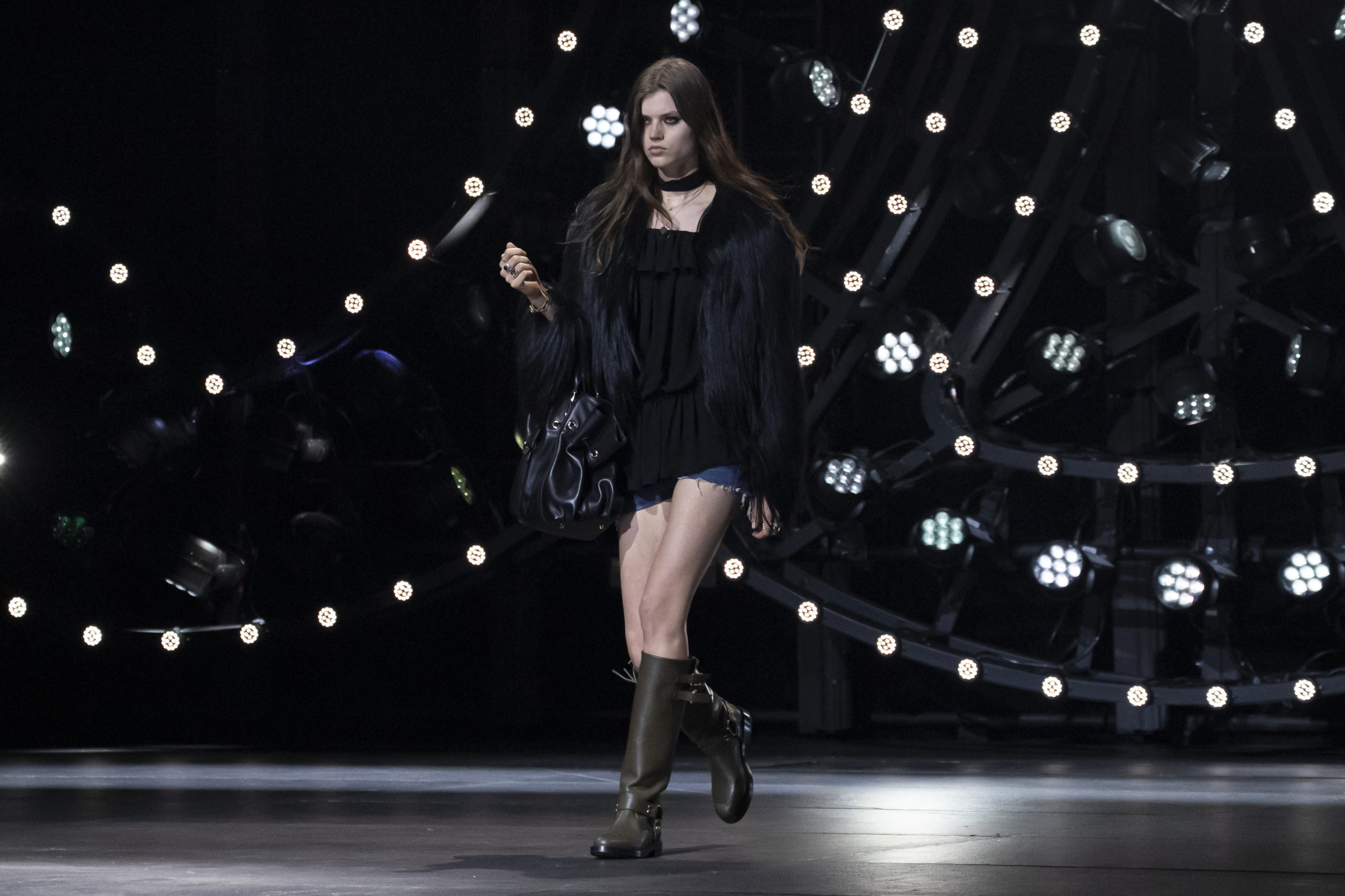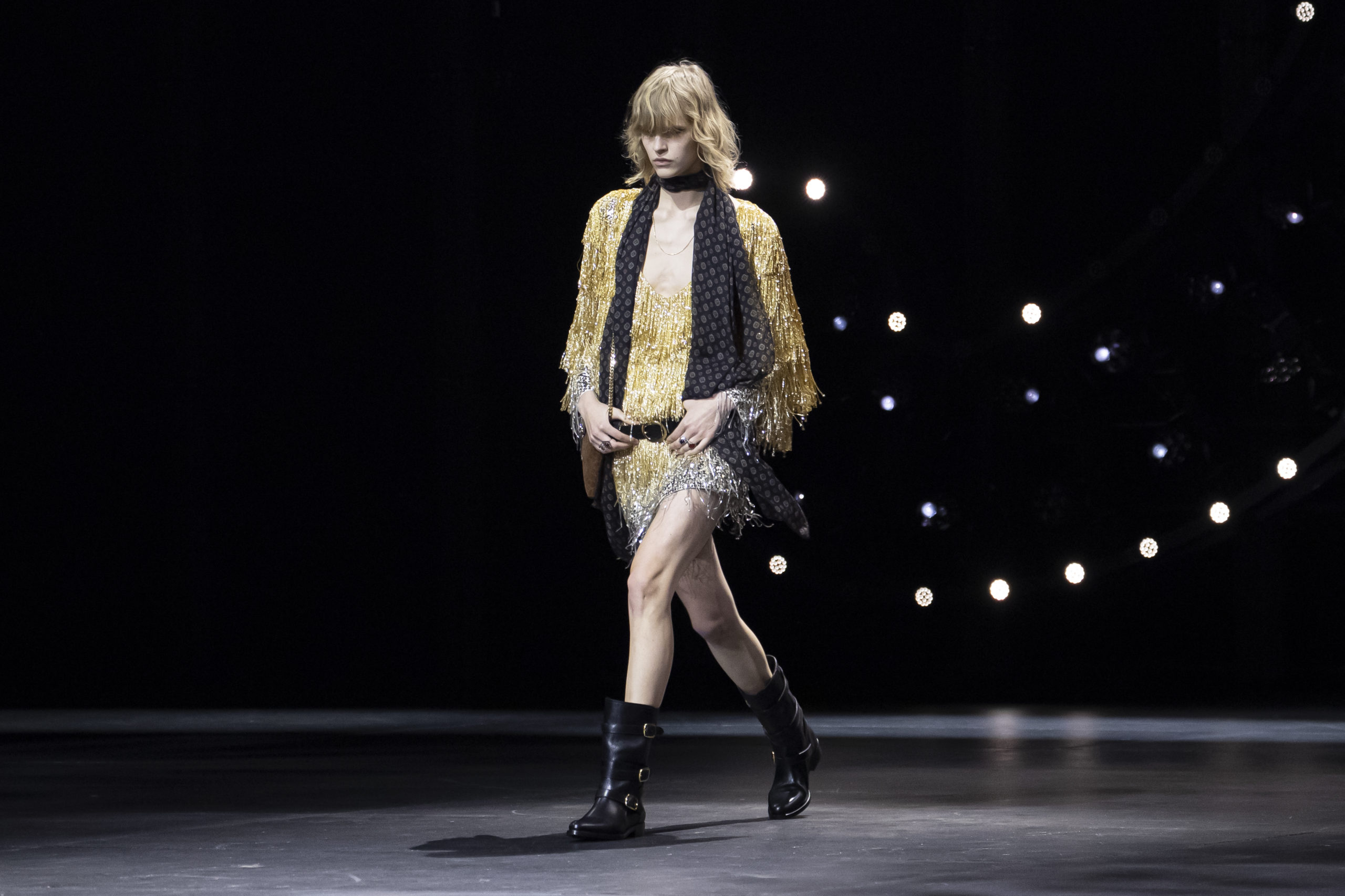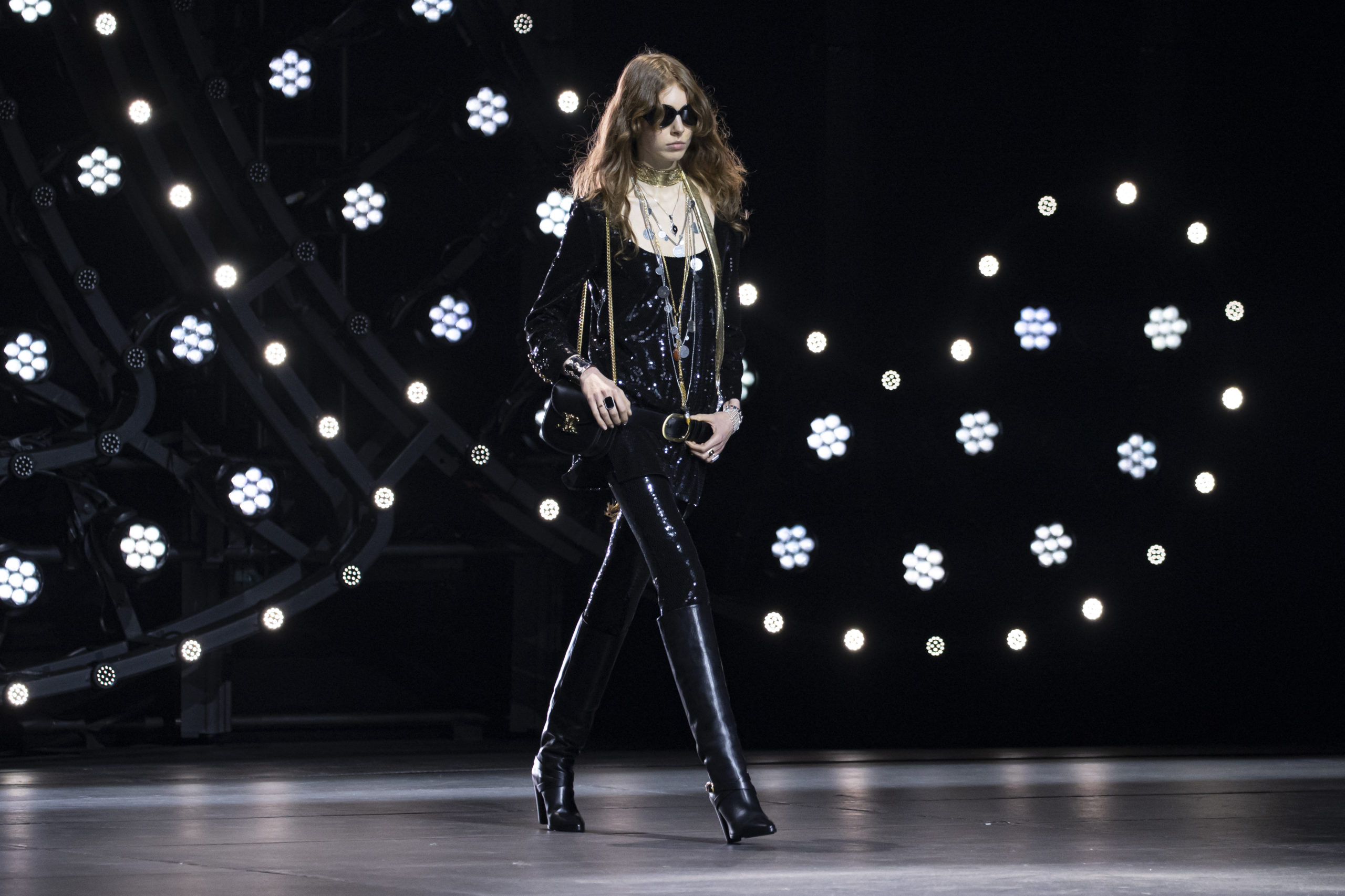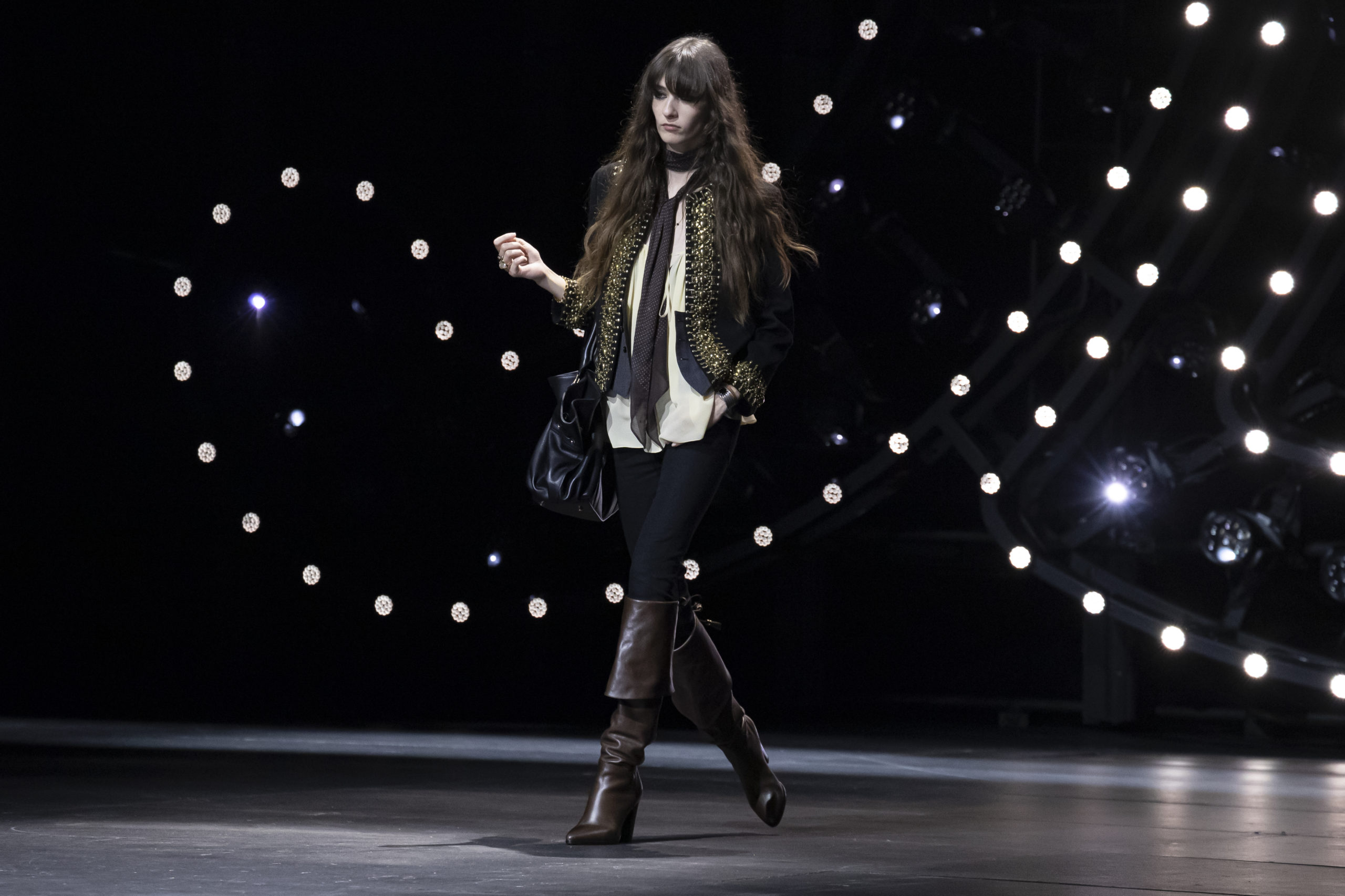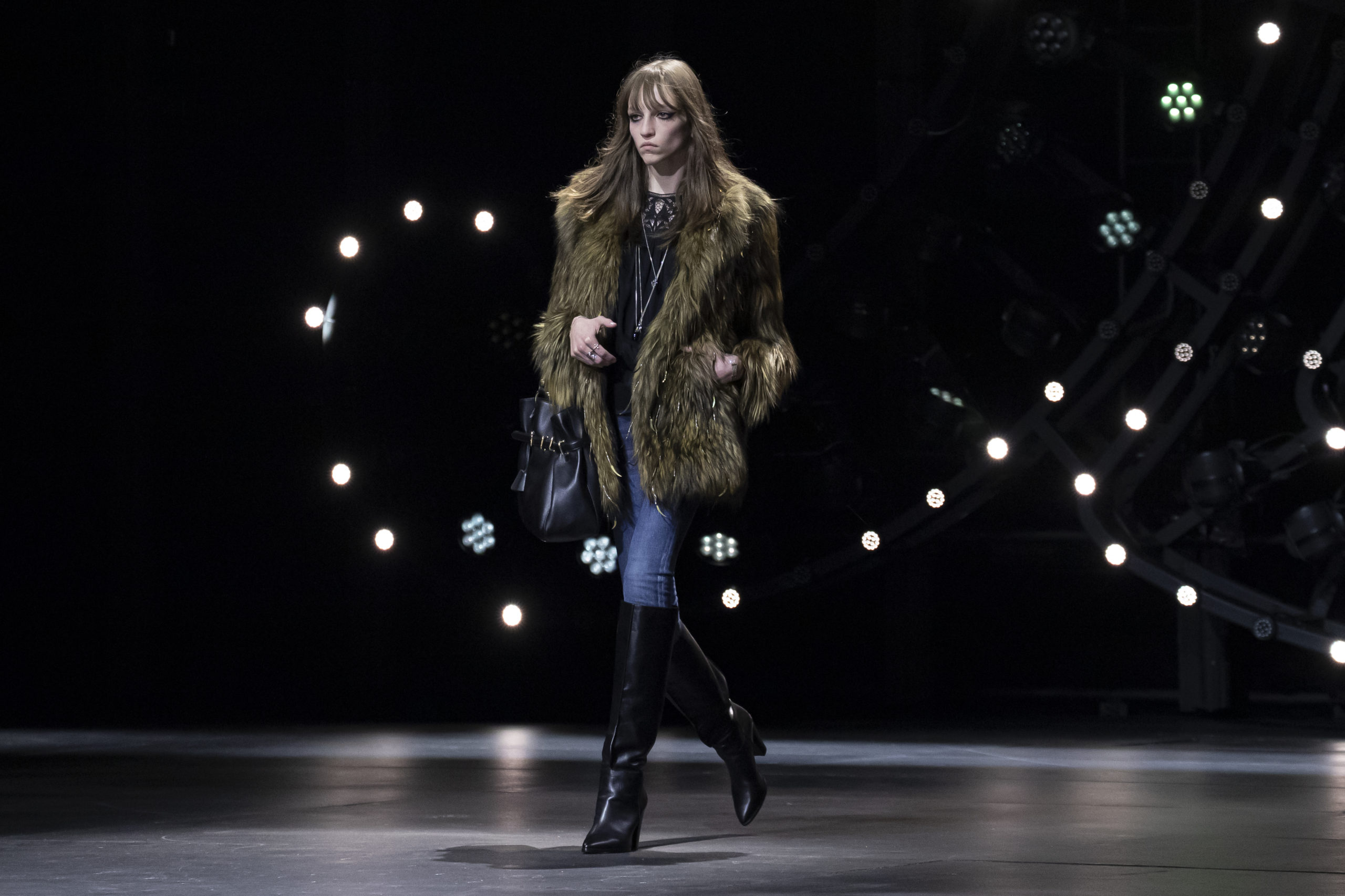 VIP FROW