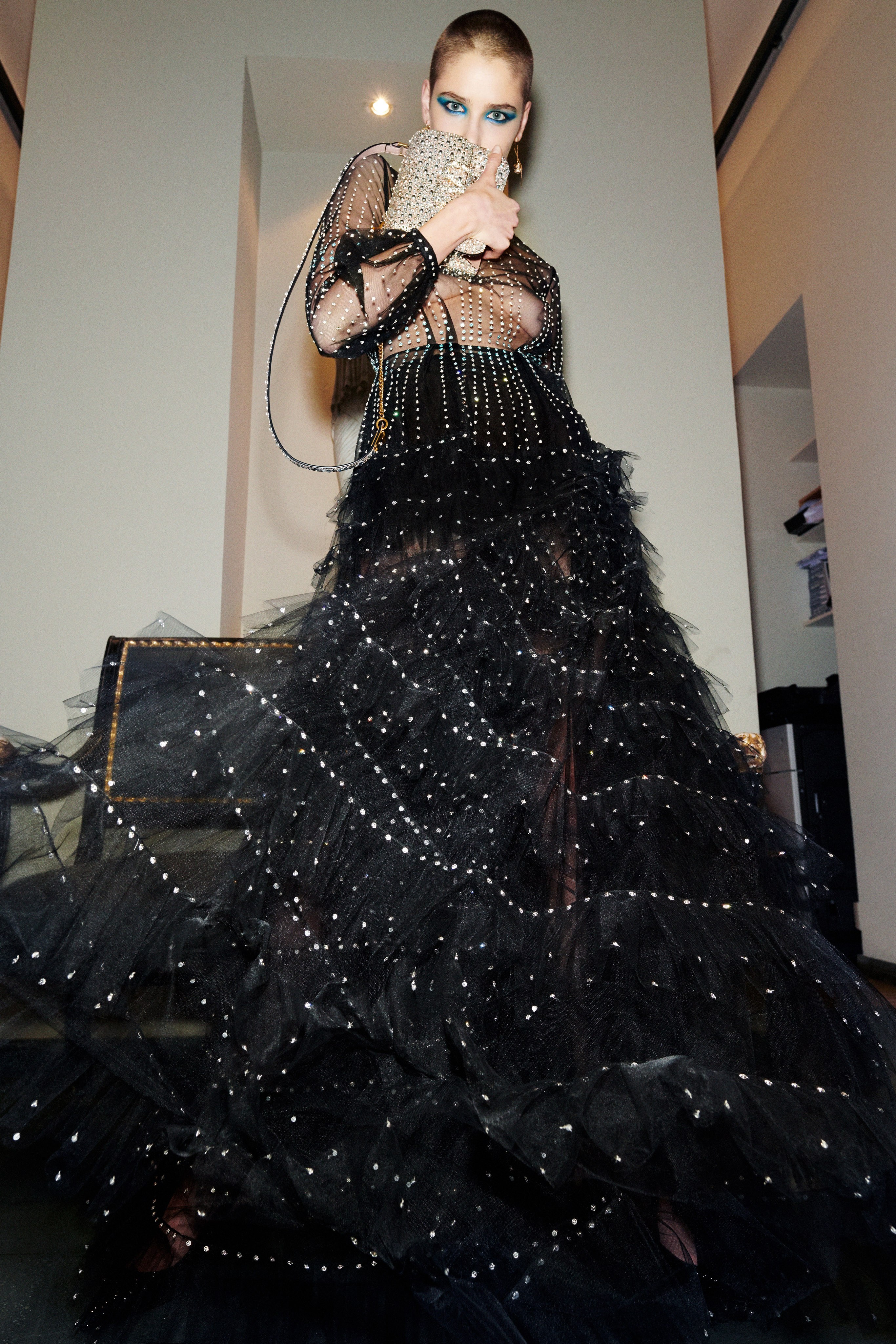 Kabar menggembirakan karena semakin banyak luxury fashion brand menerapkan gerakan sustainable fashion. Terbaru, Valentino bergabung dalam gerakan tersebut dengan melarang pemakaian wol dari bulu alpaca. Menjadikan Valentino sebagai brand fashion mewah pertama yang tidak memakai wol alpaca. Di akhir 2021, Valentino akan benar-benar menghentikan pemakaian wol bulu alpaca untuk koleksi mereka berikutnya.
Keputusan ini dibuat brand fashion Italia tersebut setelah organisasi perlindungan hewan PETA (People for the Ethical Treatment of Animals) menayangkan investigasi terhadap Mallkini, peternakan alpaca terbesar di Peru (yang awalnya diklaim sebagai tempat perlindungan alpaca). Diperlihatkan alpaca menangis, berteriak, dan bahkan muntah saking takutnya saat bulunya dicukur dengan perlakuan kasar. Kulit mereka juga kerap kali luka dan berdarah terkena alat cukur elektrik. Berikut videonya. Bukankah hati kita terasa pedih melihat alpaca diperlakukan tidak baik begini?
Selain Valentino, brand fashion retail Uniqlo, Esprit, dan Marks & Spencer juga menerapkan larangan wol alpaca. Marks & Spencer bahkan tidak hanya menyingkirkan material bulu, tapi juga mulai memproduksi vegan footwear untuk pria dan wanita. GAP Inc (pemilik Banana Republic, Athleta, Intermix, dan brand terkenal lainnya) serta H&M Group pun akhirnya memutuskan hubungan kerjasama dengan Michell Group, perusahaan pemilik Mallkini. Sungguh melegakan karena industri fashion kini menjadi industri yang memberi kontribusi pada kelangsungan bumi dan makhluk hidup di dalamnya.
Kita sebagai pecinta hewan, jika tak ingin alpaca (dan hewan lainnya) disakiti dan diperlakukan tidak baik hanya karena tujuan produksi fashion, ada baiknya mulai memilah lagi produk fashion yang ingin dibeli. Lihat labelnya. Jika ada kata "alpaca", sebaiknya tinggalkan. Sekarang pun mencari vegan fashion juga tidak sulit karena semakin banyak brand besar yang mulai menerapkan gerakan sustainability dan produksi ramah lingkungan. Beberapa di antaranya adalah Gucci, Prada, Chanel, Stella McCartney, dan Versace. Semakin banyak brand melarang pemakaian bulu hewan, dressing vegan will be easier than ever. Dan tidak kalah penting, hewan-hewan tidak tersakiti.
Next, Chanel, Gucci, Hermès Bergabung dalam Gerakan Sustainable Fashion