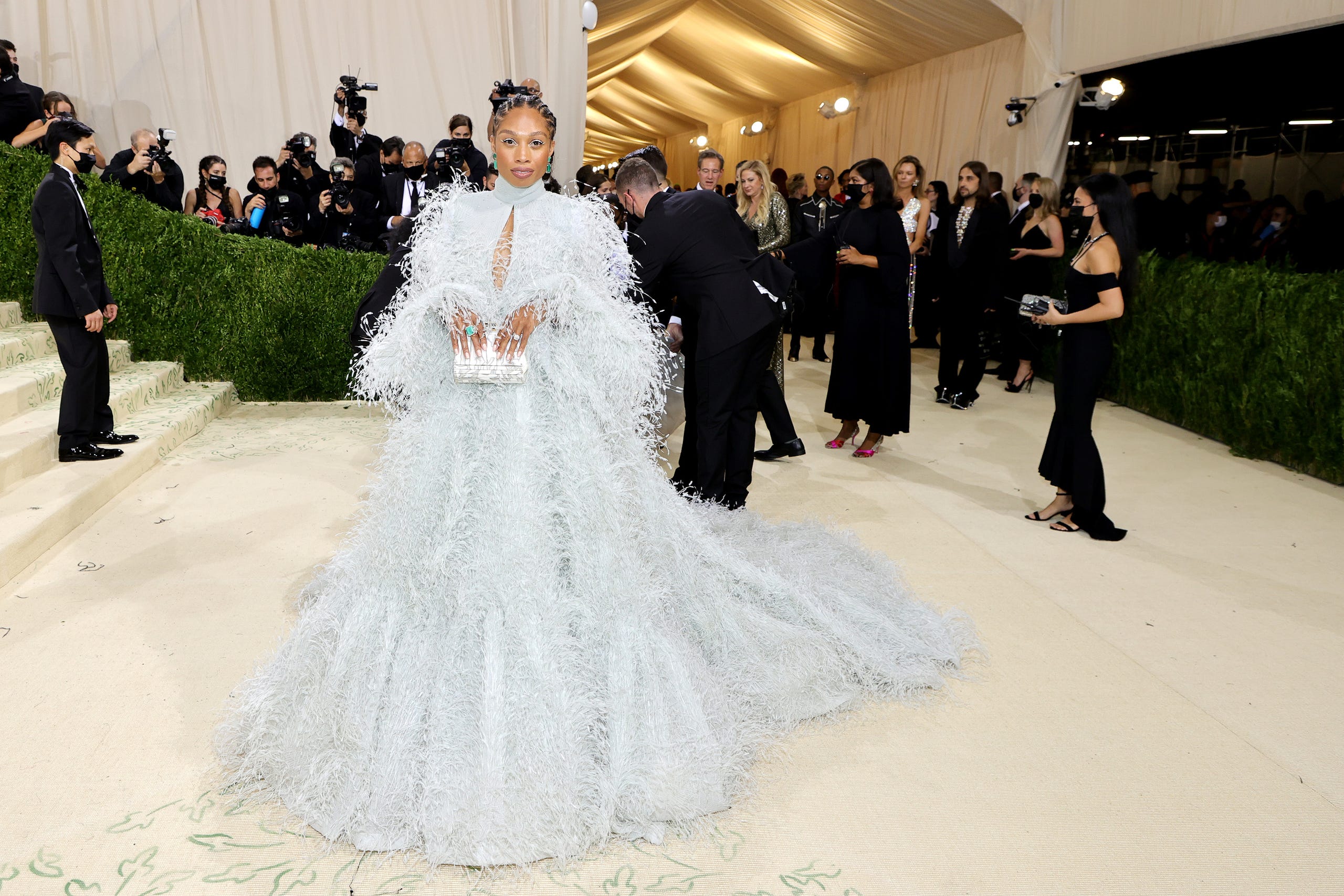 Daftar tamu Met Gala 2021 tidak terbatas untuk kalangan selebriti saja. Tapi juga diperluas untuk influencer, bintang media sosial, dan atlet. Khusus para atlet, terlepas dari aksi di lapangan hijau, bagaimana penampilan fashion mereka di red carpet? Fabulous, of course. Mereka tak kalah bersinar dengan gaun terbaik untuk merepresentasikan tema Met Gala tahun ini "In America: A Lexicon of Fashion". Seperti dua atlet berikut yang bahkan masuk dalam jajaran gaya terbaik Met Gala 2021.
Gaya Terbaik Atlet di Met Gala 2021
Pelari Allyson Felix dengan Gaun FENDI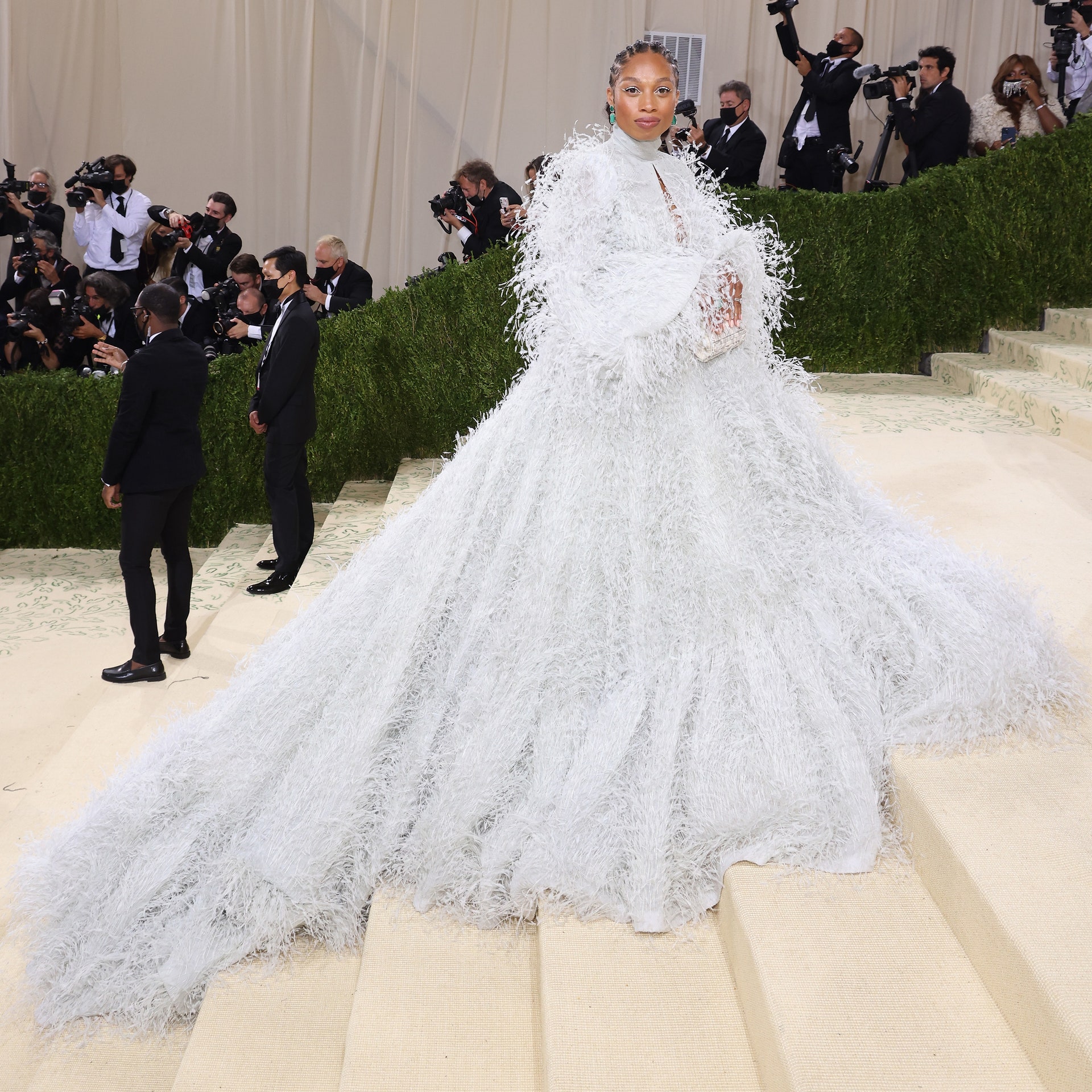 Melupakan sejenak sepatu larinya, Allyson Felix tampil glamor pada debutnya di Met Gala dengan sepasang heels dan gaun extravagant. Penerima sebelas medali Olimpiade ini hadir di Metropolitan Museum of Art dengan gaun FENDI dari koleksi Couture Fall Winter 2021 rancangan Kim Jones. Gaun berleher tinggi warna biru pastel yang berhiaskan 240.000 bulu burung unta dan manik kristal tersebut sukses membuat pelari dengan penghargaan terbanyak dalam sejarah Amerika Serikat ini sangat mengagumkan di red carpet.
Petenis Emma Raducanu dengan Gaun CHANEL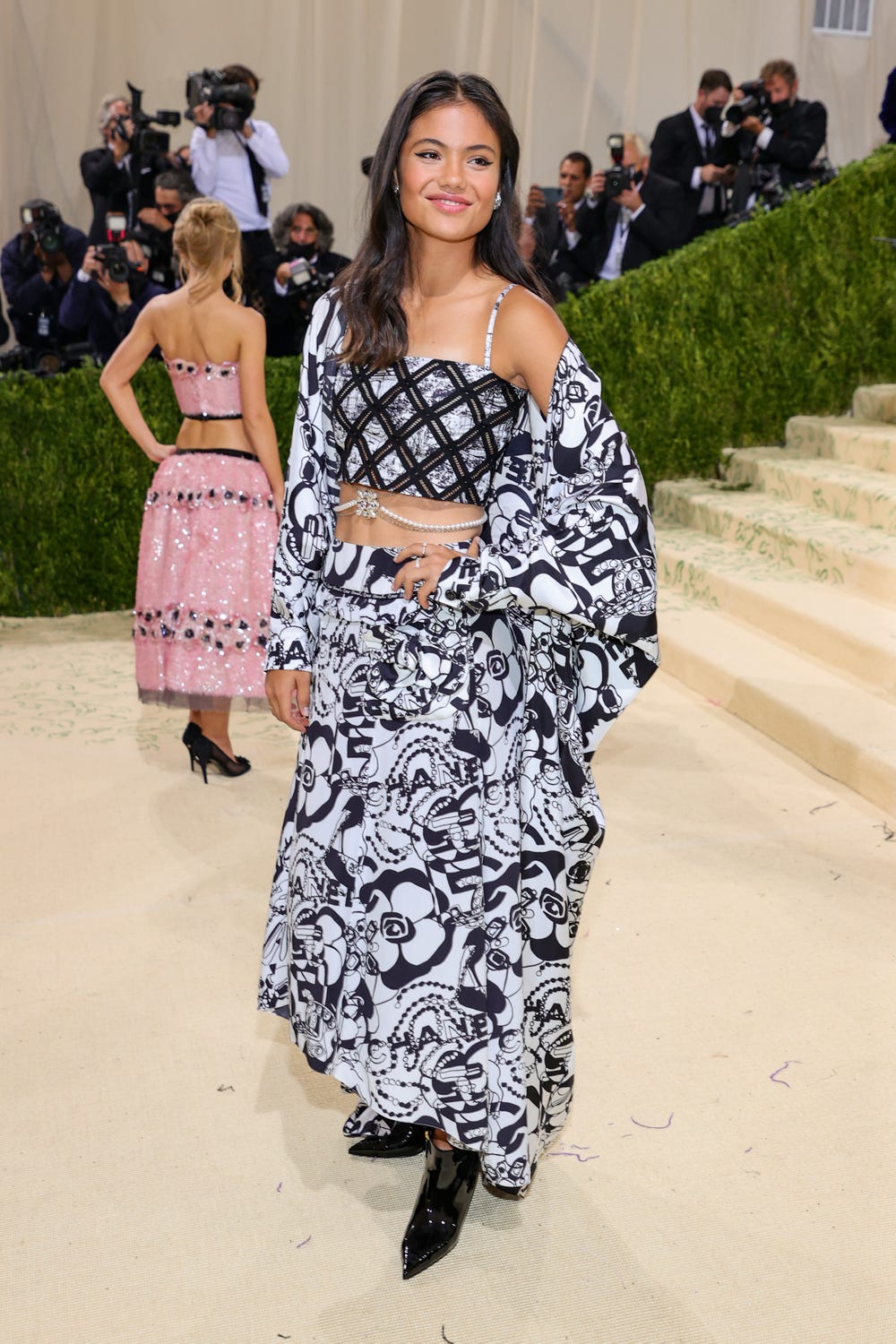 Debut petenis Inggris Emma Raducanu di Met Gala juga jadi sorotan. Apalagi ia baru saja menjuarai US Open 2021 dengan gelar Grand Slam dua hari sebelumnya. Baik itu prestasi maupun penampilannya di red carpet, jadi perbincangan. Gaun Chanel yang dipakainya malam itu mencuri perhatian. Gadis 18 tahun tersebut tampil dengan busana monokrom dari koleksi Chanel Resorts 2022. Busana rancangan Virginia Viard ini mencakup cropped top, midi skirt, oversized jacket, dan ikat pinggang berhiaskan mutiara. Look yang sempurna bagi sang juara.
Photos: Getty Images