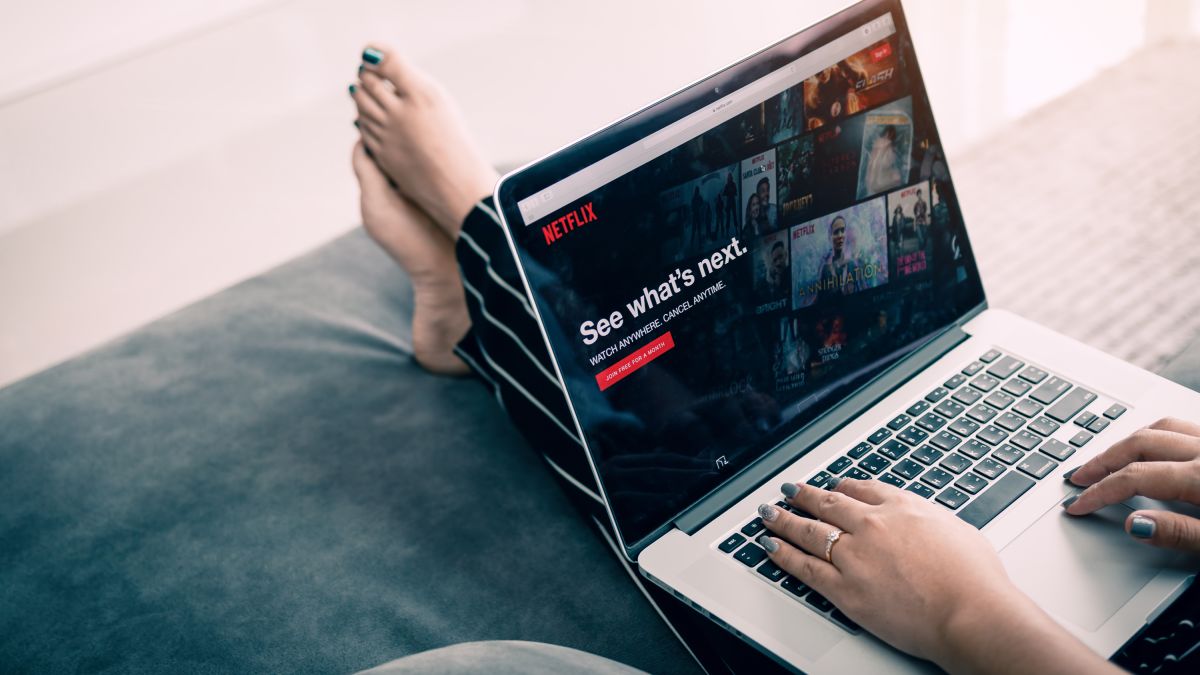 Sudah berapa lama berdiam di rumah? Bosan? So are we. Sebosan-bosannya berada di rumah, ini jalan terbaik menekan penyebaran COVID-19. Jadikan ini sebagai "masa istirahat" yang mungkin jarang didapatkan karena kesibukan selama ini. To keep you entertained, supaya tidak bosan dan stress, ambil laptop atau smartphone, lalu tune in serial Netflix. As they say, Netflix is the best medicine for self-isolation.
Setiap bulan Netflix selalu menayangkan judul program, serial, dan film baru. Termasuk di bulan April ini. Jadi, tidak ada kata bosan karena Netflix punya daftar tontonan yang tiada habisnya untuk disaksikan. Ingin tontonan ringan yang mengundang tawa, drama romantis, atau mengikuti keseharian di reality show, berikut judul serial Netflix di bulan April yang siap buat quarantine #dirumahaja jadi lebih berwarna. Grab your popcorn and enjoy!
Rekomendasi Film dan Serial Netflix 2020
Nailed It! Season 4
Punya kemampuan memasak yang jauh dari harapan? You're not alone. Di Nailed It! yang kembali di musim keempat buktikan kemampuan baking bisa dilatih dari nol. Nailed It! merupakan seri kompetisi baking komedi yang menampilkan tiga koki amatir dengan serangkaian tantangan yang tampak mustahil.
Money Heist Season 4
Menang dalam kategori best drama series di 64th International Emmy Awards, Money Heist masuk dalam top 10 serial Netflix terbaik 2019. Dan di 2020 ini, serial Netflix asal Spanyol ini hadir kembali dengan ketegangan yang lebih seru di season 4. Jika sudah selesai menonton semua episode di season 4, Money Heist: The Phenomenon bisa jadi tontonan selanjutnya. Money Heist: The Phenomenon merupakan film documenter pembuatan serialnya. Jadi kita tahu semua yang terjadi di balik layar serial ini.
Coffee & Kareem
Film original Netflix yang dibintangi Ed Helms dan Taraji P. Henson ini bercerita tentang pasangan kekasih yang berpisah akibat ulah anak berusia 11 tahun bernama Kareem. Usaha anak ini untuk memisahkan ibu dengan kekasihnya ternyata melibatkan sekelompok dalam kriminal yang pada akhirnya meninggalkan kedua keluarga dalam situasi bahaya. Mereka pun harus bekerja sama untuk melacak panjahat pada kasus ini.
The Runaways
Bukan film baru memang, tapi merupakan film wajib tonton bagi yang belum pernah menonton atau pun mendengarnya. The Runaways dimainkan oleh sederet nama besar, sebut saja Kristen Stewart, Dakota Fanning, dan Alia Shawkat. The Runaways adalah film biografi tentang band rock populer yang dibentuk oleh Joan Jett pada tahun 1970-an. Dirilis pada 2010, film ini mendapat sambutan beragam dari para kritikus. Siap-siap streaming untuk menonton film ini.
The Perks of Being a Wallflower
Belum pernah menonton? Bisa ditonton di Netflix. Dirilis pada tahun 2012, The Perks of Being a Wallflower dibintangi oleh Paul Rudd, Emma Watson, Logan Lerman, dan Ezra Miller. Film ini merupakan adaptasi dari novel berjudul sama di 1999. Film ini mendapatkan penghargaan dari Critics Choice Awards dan GLAAD, karena banyak yang memuji penggambaran jujur film ini tentang penyakit mental dan masalah yang berdampak pada anggota komunitas LGBTQ +. Tidak heran jika film ini banyak penggemarnya.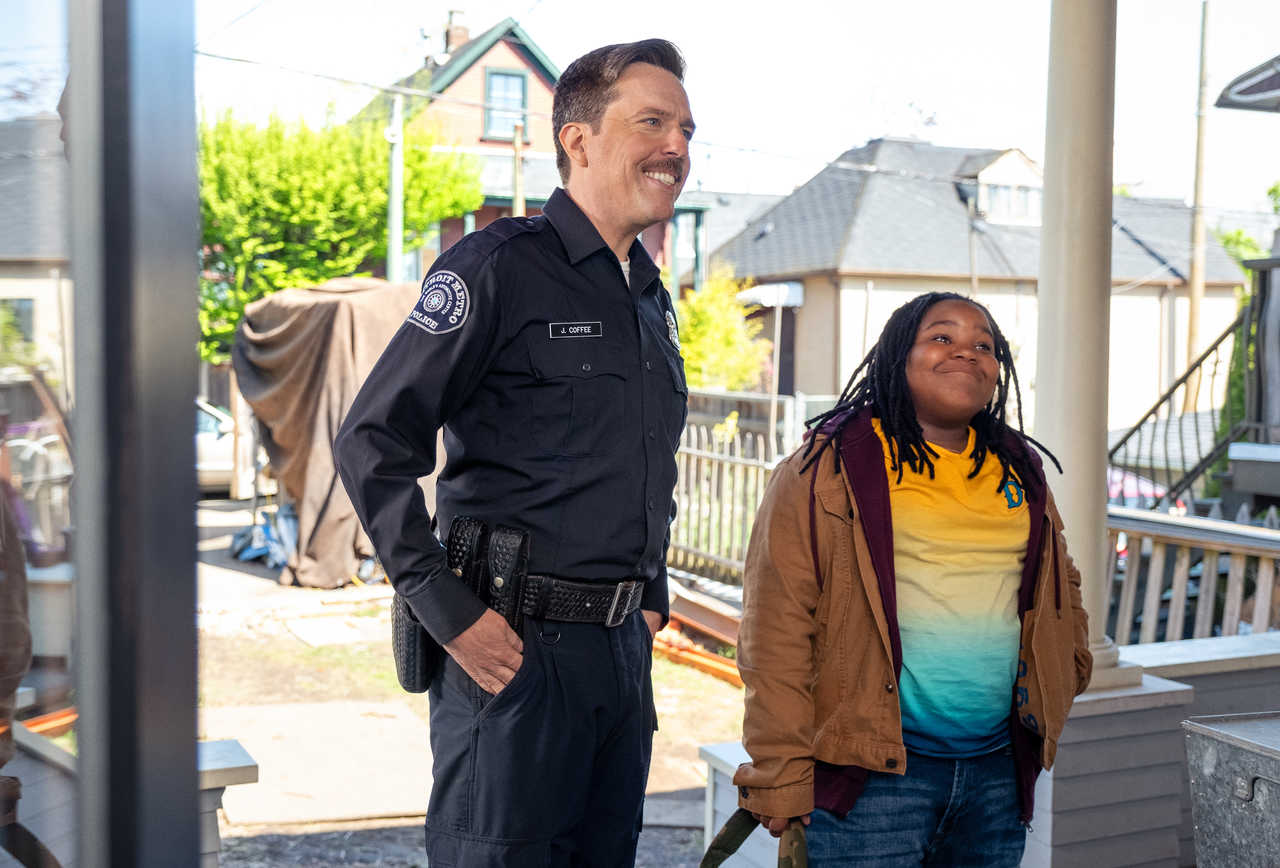 Itulah show, film, dan serial Netflix yang hadir di awal April. Berikut daftar lengkap jadwal tayang rilisan baru Netflix di April 2020 untuk dijadikan hiburan selama quarantine di rumah. Coba cek, mana yang paling kamu tunggu?
April 1
David Batra: Elefanten I Rummet (Netflix Comedy Special)
How to Fix a Drug Scandal (Netflix Documentary)
The Iliza Shlesinger Sketch Show (Netflix Comedy Special)
Nailed It!: Season 4 (Netflix Original)
Sunderland 'Til I Die: Season 2 (Netflix Original)
40 Days and 40 Nights
Bloodsport
Cadillac Records
Can't Hardly Wait
Cheech & Chong's Up in Smoke
Community Season 1-6
Deep Impact
God's Not Dead
Just Friends
Killer Klowns from Outer Space
Kim's Convenience Season 4
Lethal Weapon
Lethal Weapon 2
Lethal Weapon 3
Lethal Weapon 4
Minority Report
Molly's Game
Mortal Kombat
Mud
Pokémon the Series: Sun & Moon: S3: Sun & Moon – Ultra Legends
Promised Land
Road to Perdition
Salt
School Daze
Sherlock Holmes
Soul Plane
Sunrise in Heaven
Taxi Driver
The Death of Stalin
The Girl with All the Gifts
The Hangover
The Matrix
The Matrix Reloaded
The Matrix Revolutions
The Perks of Being a Wallflower
The Roommate
The Runaways
The Social Network
Wildling
April 2
The Good, the Bad and the Ugly
Violet Evergarden: Eternity and the Auto Memory Doll
April 3
Coffee & Kareem (Netflix Film)
La casa de papel Part 4 (Netflix Original)
Money Heist: The Phenomenon (Netflix Film)
Spirit Riding Free: Riding Academy (Netflix Family)
StarBeam (Netflix Family)
April 4
Angel Has Fallen
April 5
The Killing of a Sacred Deer
April 6
The Big Show Show (Netflix Family)
April 7
Terrace House: Tokyo 2019-2020 Part 3 (Netflix Original)
April 9
Hi Score Girl Season 2 (Netflix Anime)
April 10
Brews Brothers (Netflix Original)
LA Originals (Netflix Documentary)
La vie scolaire (Netflix Film)
Love Wedding Repeat (Netflix Film)
The Main Event (Netflix Film)
Tigertail (Netflix Film)
April 14
Chris D'Elia: No Pain (Netflix Comedy Special)
April 15
The Innocence Files (Netflix Documentary)
Outer Banks (Netflix Original)
April 16
Despicable Me
Fary: Hexagone: Season 2 (Netflix Original)
Fauda Season 3 (Netflix Original)
Hail, Caesar!
Mauricio Meirelles: Levando o Caos (Netflix Comedy Special)
Jem and the Holograms
April 17
Betonrausch (Netflix Film)
#blackAF (Netflix Original)
Earth and Blood (La terre et le sang) (Netflix Film)
The Last Kids on Earth Book 2 (Netflix Family)
Legado en los huesos (Netflix Film)
Sergio (Netflix Film)
Too Hot to Handle (Netflix Original)
April 18
The Green Hornet
April 20
Cooked with Cannabis (Netflix Original)
The Midnight Gospel (Netflix Original)
The Vatican Tapes
April 21
Bleach: The Assault
Bleach: The Bount
Middleditch & Schwartz (Netflix Comedy Special)
April 22
Absurd Planet (Netflix Original)
Circus of Books (Netflix Documentary)
El silencio del pantano (Netflix Film)
The Plagues of Breslau (Netflix Film)
The Willoughbys (Netflix Film)
Win the Wilderness (Netflix Original)
April 23
The House of Flowers: Season 3 (Netflix Original)
April 24
After Life Season 2 (Netflix Original)
Extraction (Netflix Film)
Hello Ninja Season 2 (Netflix Family)
Yours Sincerely, Kanan Gill (Netflix Comedy Special)
April 25
The Artist
Django Unchained
April 26
The Last Kingdom Season 4 (Netflix Original)
April 27
Battle: Los Angeles
Never Have I Ever (Netflix Original)
April 29
A Secret Love (Netflix Documentary)
Extracurricular (Netflix Original)
Murder to Mercy: The Cyntoia Brown Story (Netflix Documentary)
Nadiya's Time to Eat (Netflix Original)
Summertime (Netflix Original)
April 30
Dangerous Lies (Netflix Film)
Drifting Dragons (Netflix Anime)
The Forest of Love: Deep Cut (Netflix Original)
Rich in Love (Ricos de Amor) (Netflix Film)
The Victims' Game (Netflix Original)