Bersamaan dengan Hari Kartini 21 April lalu, Tory Burch Indonesia meluncurkan kampanye baru bernama "Walk the Walk" untuk koleksi Spring Summer 2020. Kampanye ini menampilkan sederet wanita inspiratif dengan karakter dan gaya berbeda. Mereka adalah artis cantik Mikha Tambayong, fashion influencer Mega Iskanti, jurnalis lepas dan storyteller Andini Effendi, serta dancer Ufa Sofura.
Di kampanye "Walk the Walk", wanita-wanita hebat Indonesia tersebut mengungkapkan definisi women empowerment menurut pandangan personal mereka melalui tagar #EmbraceAmbition. Tidak lupa, pada foto kampanye, mereka memakai koleksi Tory Burch Spring Summer 2020. Mari simak opini mereka tentang arti Embrace Ambition dan pemberdayaan wanita masa kini.
Tentang Kampanye Tory Burch Spring Summer 2020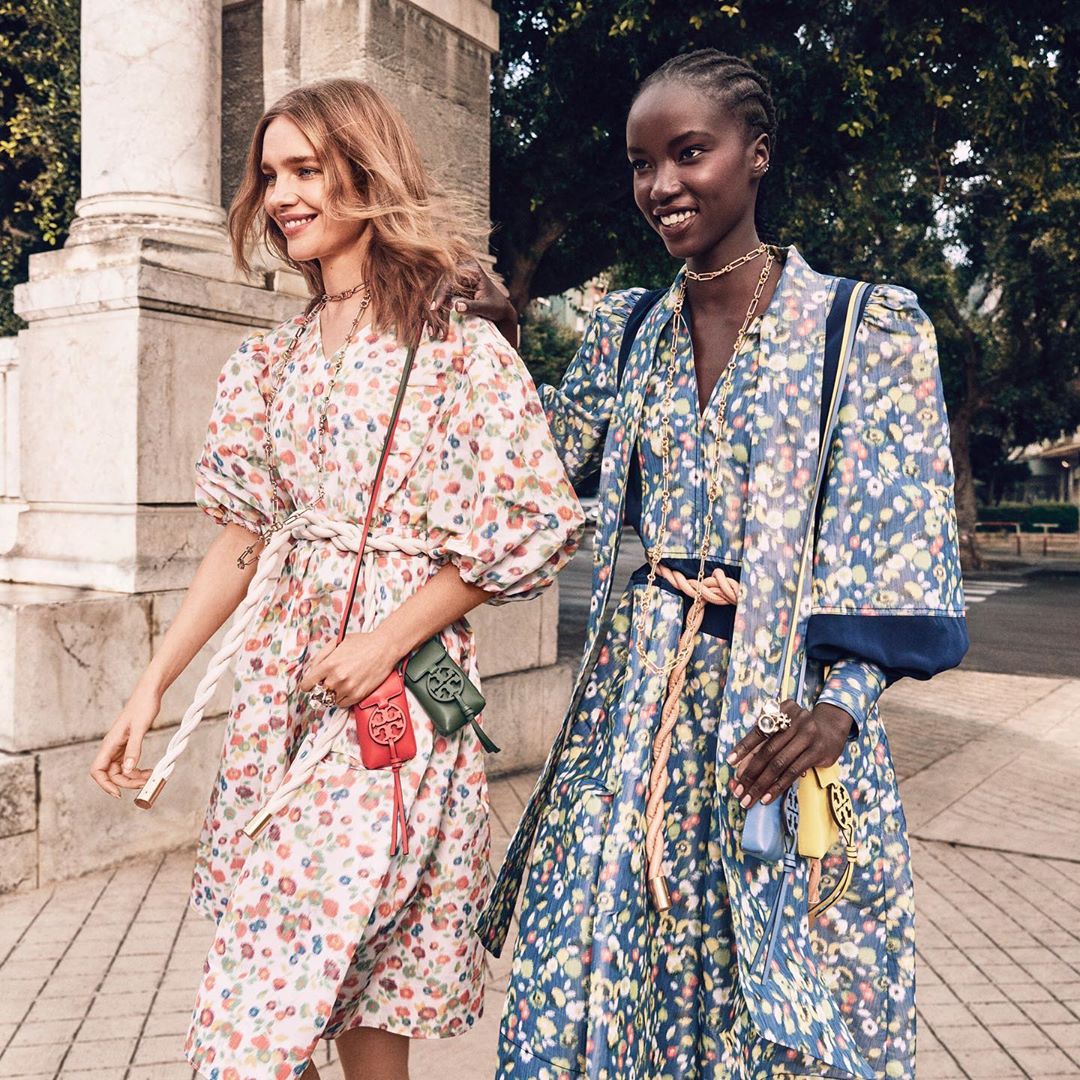 "Walk the Walk" pada dasarnya merupakan kampanye global Tory Burch yang diluncurkan bertepatan dengan International Women's Day 8 Maret lalu dan Women's History Month. Kampanye untuk koleksi Spring Summer 2020 ini bertujuan untuk menyuarakan isu pemberdayaan perempuan melalui tagar #EmbraceAmbition yang disebarkan di seluruh channel Tory Burch, dari website, media sosial, hingga display butik.
Kampanye baru brand fashion Amerika ini diciptakan berdasarkan pada inisiatif global Embrace Ambition yang dibuat Tory Burch Foundation di 2017. Foto-foto Natalia Vodianova dan Anok Yai mewarnai campaign ini, juga video mereka bersama sang desainer Tory Burch yang membicarakan tentang pentingnya mengejar ambisi. Menurut Natalia, ambisi harus punya tujuan. Sedangkan Anok mengungkapkan bahwa karakter kita bisa dilihat dari cara kita memperlakukan seseorang yang tidak banyak menolong kita. Tory sendiri menekankan prinsipnya bahwa mengejar ambisi berarti memberdayakan wanita lain.
Jadi, apa pandanganmu terhadap #EmbraceAmbition? Share your thought on Instagram or other social media to celebrate women's empowerment with hashtag Embrace Ambition. Juga, temukan koleksi Tory Burch di butik Tory Burch Indonesia. Bisa belanja dari rumah, caranya klik link ini.
Next, #ValentinoEmpathy, Kampanye Fall Winter 2020 untuk Lawan Corona