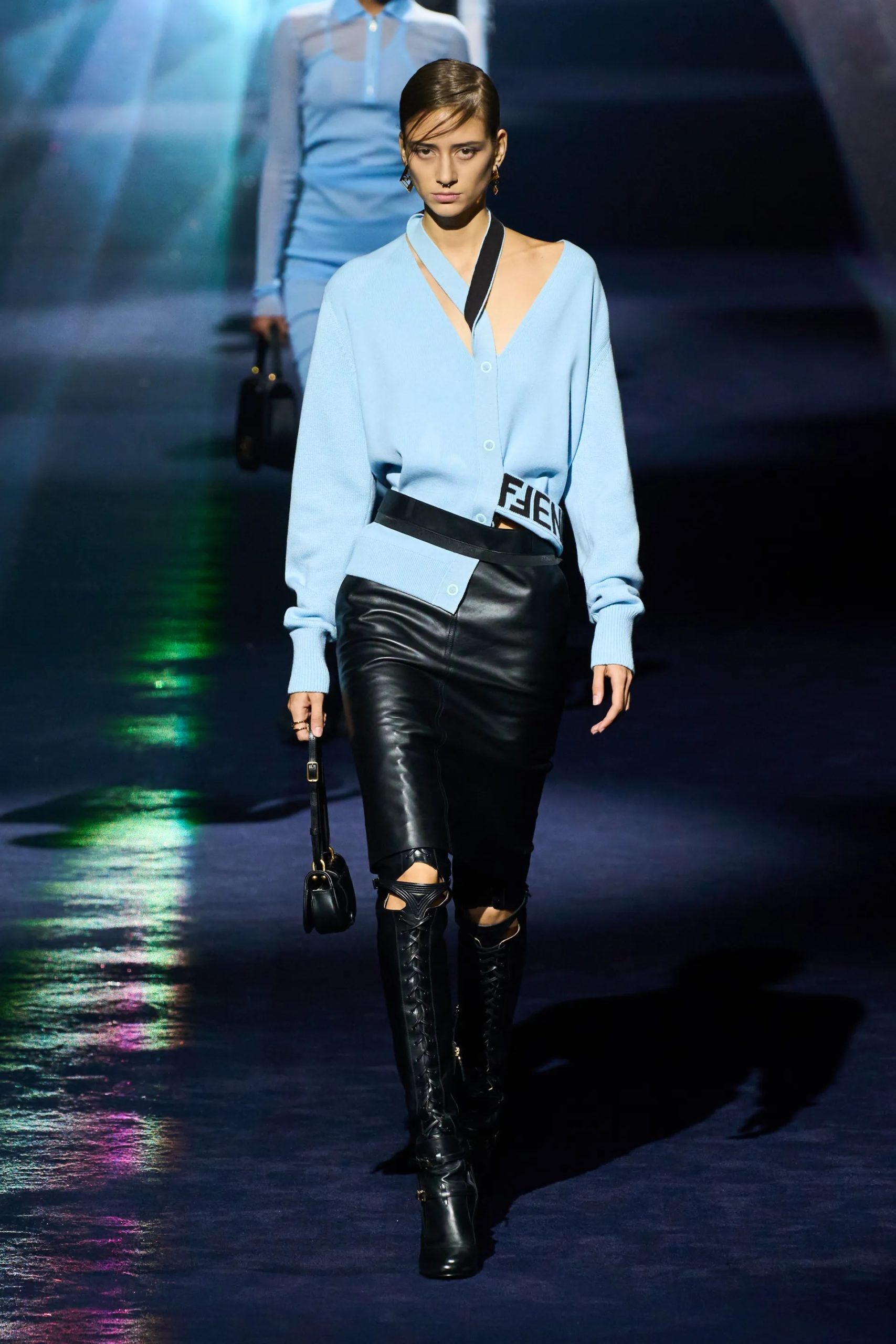 Mata jeli Kim Jones memang tidak pernah mengecewakan. Keahliannya melebur berbagai elemen selalu bisa diandalkan. Tak pernah ragu mendobrak batas juga merupakan attitude-nya. Dan itu yang kita lihat di show FENDI Fall Winter 2023 di Milan Fashion Week. Musim ini ia mengambil inspirasi dari personal style sang pewaris, Delfina Delettrez Fendi (putri Silvia Venturini Fendi), yang menurutnya merupakan contoh nyata visual wanita Italia modern yang elegan, feminin, dan chic.
Maka bisa dilihat pada koleksi FENDI Fall Winter 2023 Jones bermain dengan dekonstruksi, sedikit sentuhan siluet lingerie dari koleksi couture, dan material berstruktur pada koleksi menswear yang dibungkus dalam tampilan ultra-feminin. Satu lagi, he joined the hype – Y2K style, dengan menggabungkan pleated skirt dan straight leg pants. Jones juga tahu bagaimana caranya beri napas baru pada androgyny work wear agar lebih office-appropriate.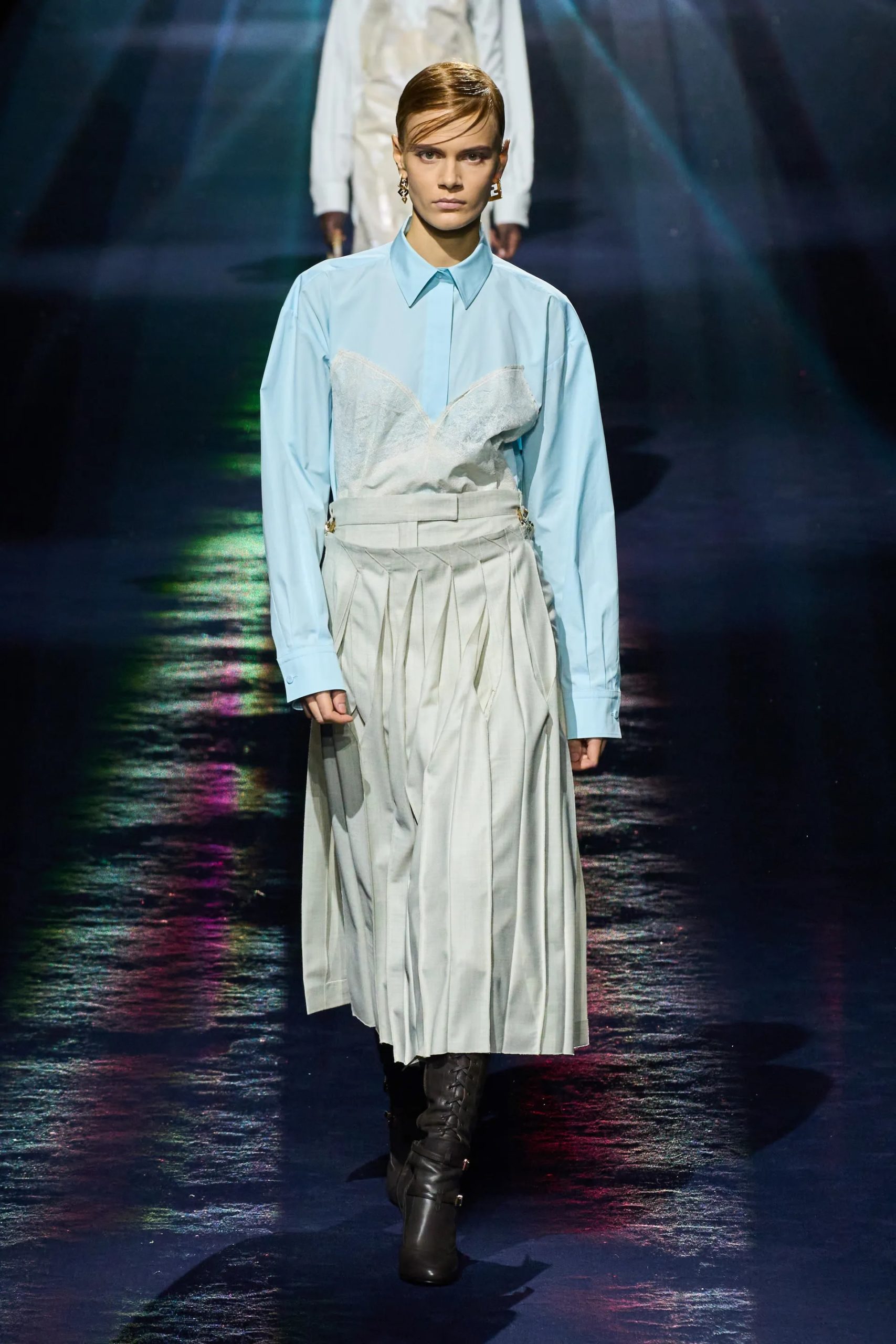 "Pertunjukan ilusi" dengan dekonstruksi yang dipenuhi siluet asimetris ditampilkan Jones melalui V-neck sweater yang dipadu dengan leather skirt berstruktur. Ia juga mengawinkan koleksi couture-nya dengan koleksi ready-to-wear ini. Menghasilkan tampilan lingerie yang "ditempel" pada kemeja maupun dipakai ber-layer. Ikuti juga akun Instagram Time International (@time.international, PT Timerindo Perkasa Internasional) untuk melihat update dari Fendi.
Baca juga:
Lihat bagaimana Jones menyulap material menswear menjadi tampilan feminin dan sophisticated. Caranya adalah menuangkannya ke dalam desain celana wanita, rompi punggung terbuka yang ditambah bahu terbuka, jaket berbentuk mac, dan jaket dengan kerah ganda. Kemampuan Jones mengomunikasikan berbagai elemen pada arsip koleksinya harus diakui sangatlah cerdas.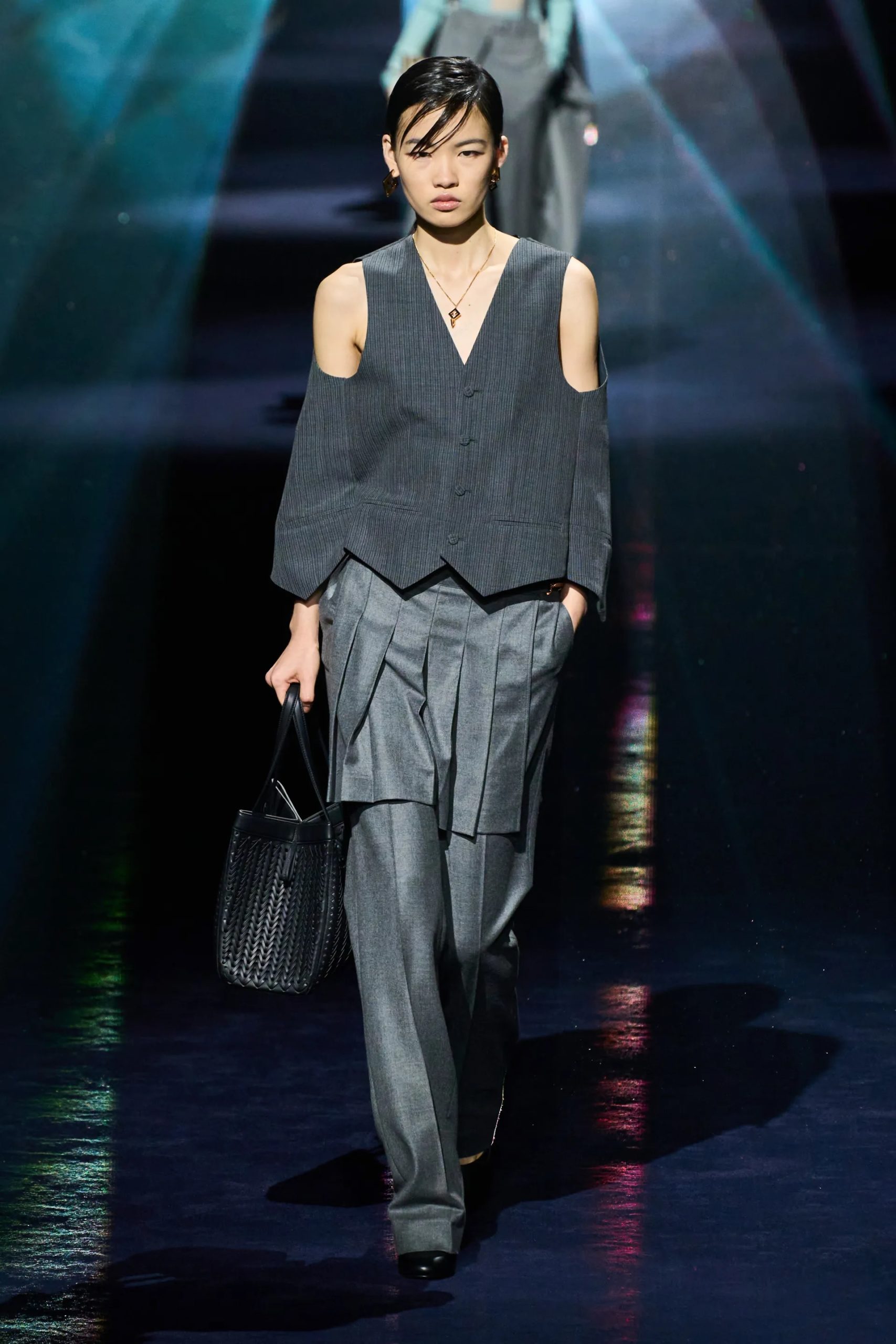 Expecting a new handbag style? Silvia Venturini Fendi menjawab permintaan ini. FENDI Fall Winter 2023 perkenalkan handbag baru yang bagi kita pecinta kepraktisan adalah hembusan angin segar. Tas FENDI baru ini bernama Multi. Tas ini membawa konsep dualitas dimana ia memiliki bentuk tote untuk siang hari yang bisa langsung diubah menjadi tas malam hanya dengan melipatnya. Tak perlu mengubah komposisi dengan menambah/mengganti strap. Just the bag itself.
Mari lihat beberapa look FENDI Fall Winter 2023. Kunjungi butik FENDI Indonesia.