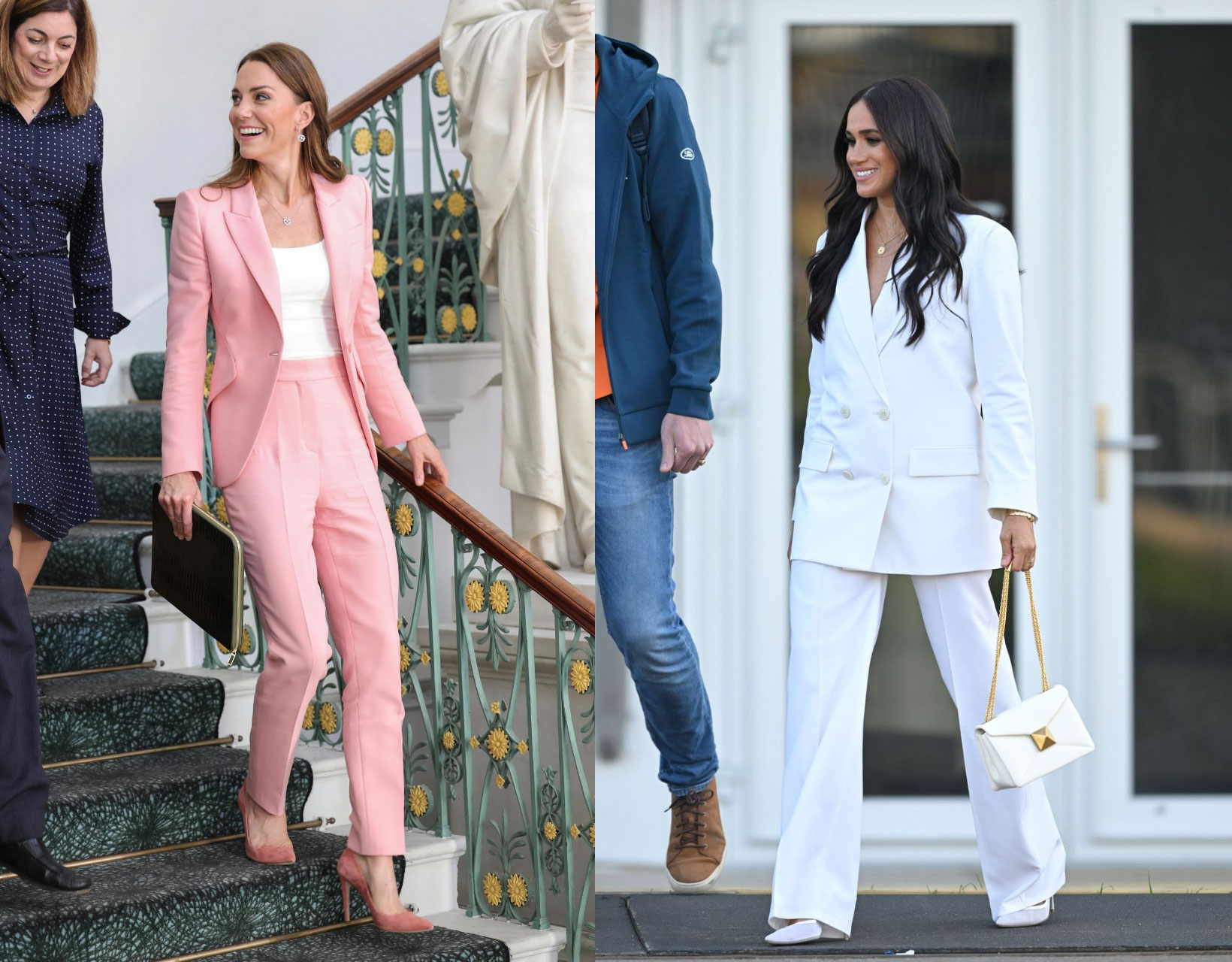 Salah satu outfit wajib di lemari: blazer. Formula styling-nya tidak terbatas. Mulai dari outfit ke kantor, layering airport fashion, hingga nonton pertandingan, blazer is the most versatile item in your closet. Bukti bahwa blazer tak selalu identik dengan kesan formal dan profesional. Untuk inspirasi outfit, lihat cara pakai blazer dari Kate Middleton dan Meghan Markle yang tidak pernah absen jadikan fashion item ini sebagai "seragam" pada aktivitas kenegaraannya.
Monochromatic Suit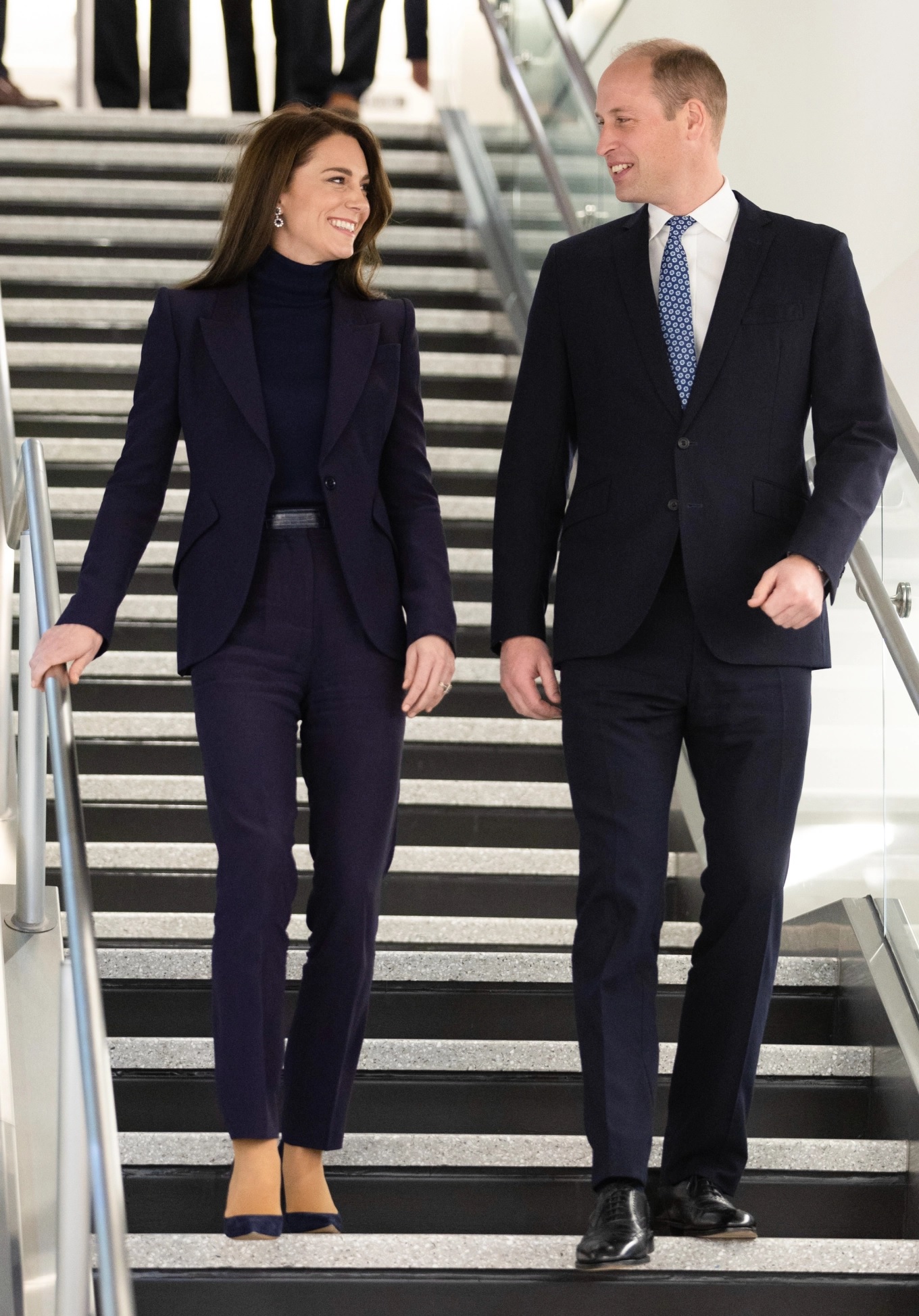 Suit bergaya monochrome adalah cara pakai blazer paling mudah. Triknya adalah menyerasikan warna outfit, mulai dari blazer, celana, hingga aksesori. Tidak perlu satu warna yang sama, yang penting senada. Seperti Kate Middleton, memilih pakai ikat pinggang dan sepatu hitam untuk suit warna biru navy-nya. After all, monochromatic suit is the easiest and chicest outfit these days.
Oversized Blazer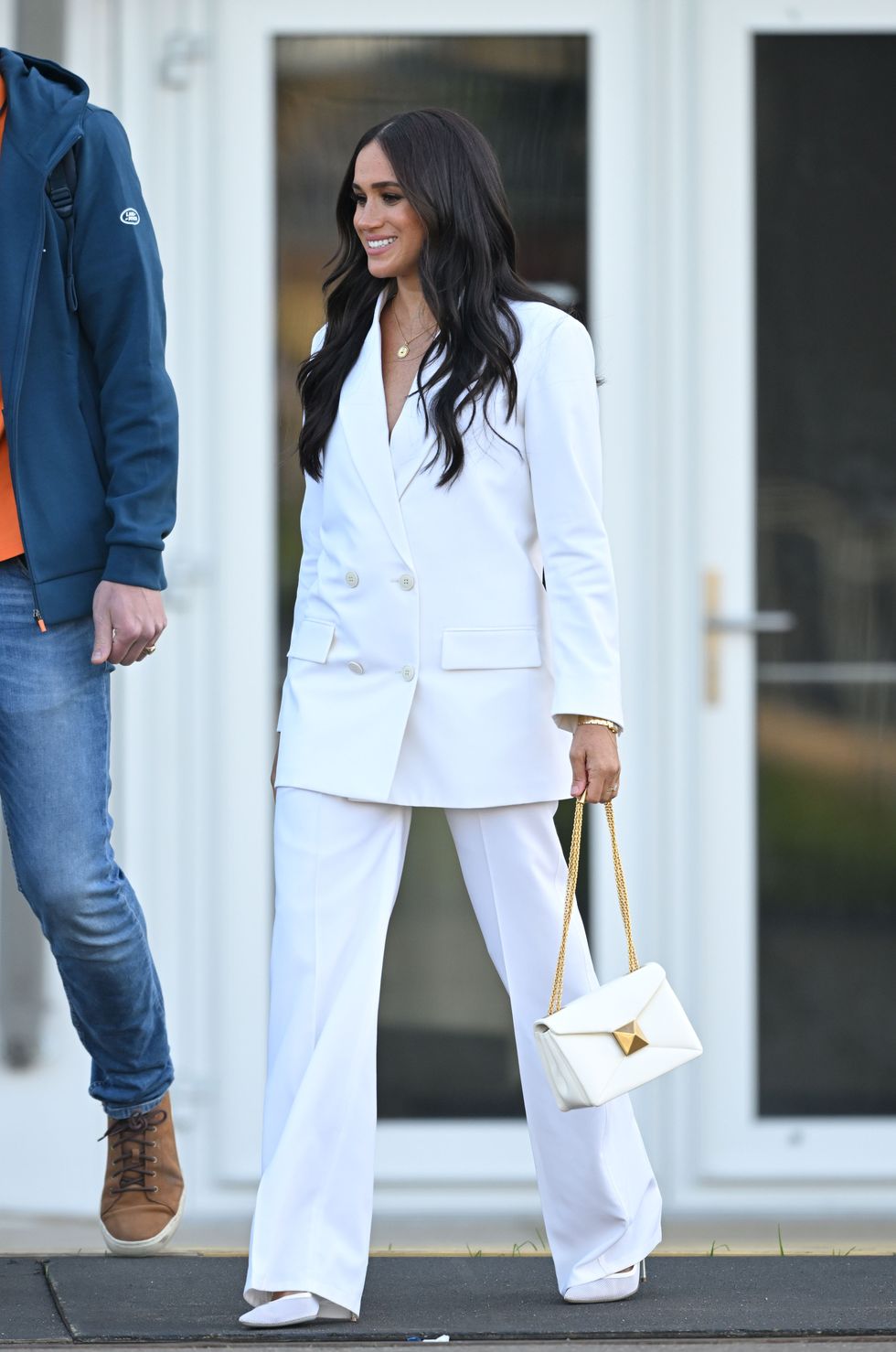 Cara lain pakai blazer adalah bermain dengan ukuran. Jangan ragu pakai blazer berukuran sedikit kebesaran, seperti yang ditunjukkan Meghan Markle. Asalkan panjang blazer melebihi pinggang atau pinggul, the suit can look sleek and fresh. Apalagi ditambah tampilan all-white ensemble dengan sepatu dan handbag putih, 100% chic!
Dapatkan Valentino Garavani One Stud Leather Shoulder Bag yang sama seperti Meghan Markle di butik Valentino Indonesia.
White T-Shirt/Tank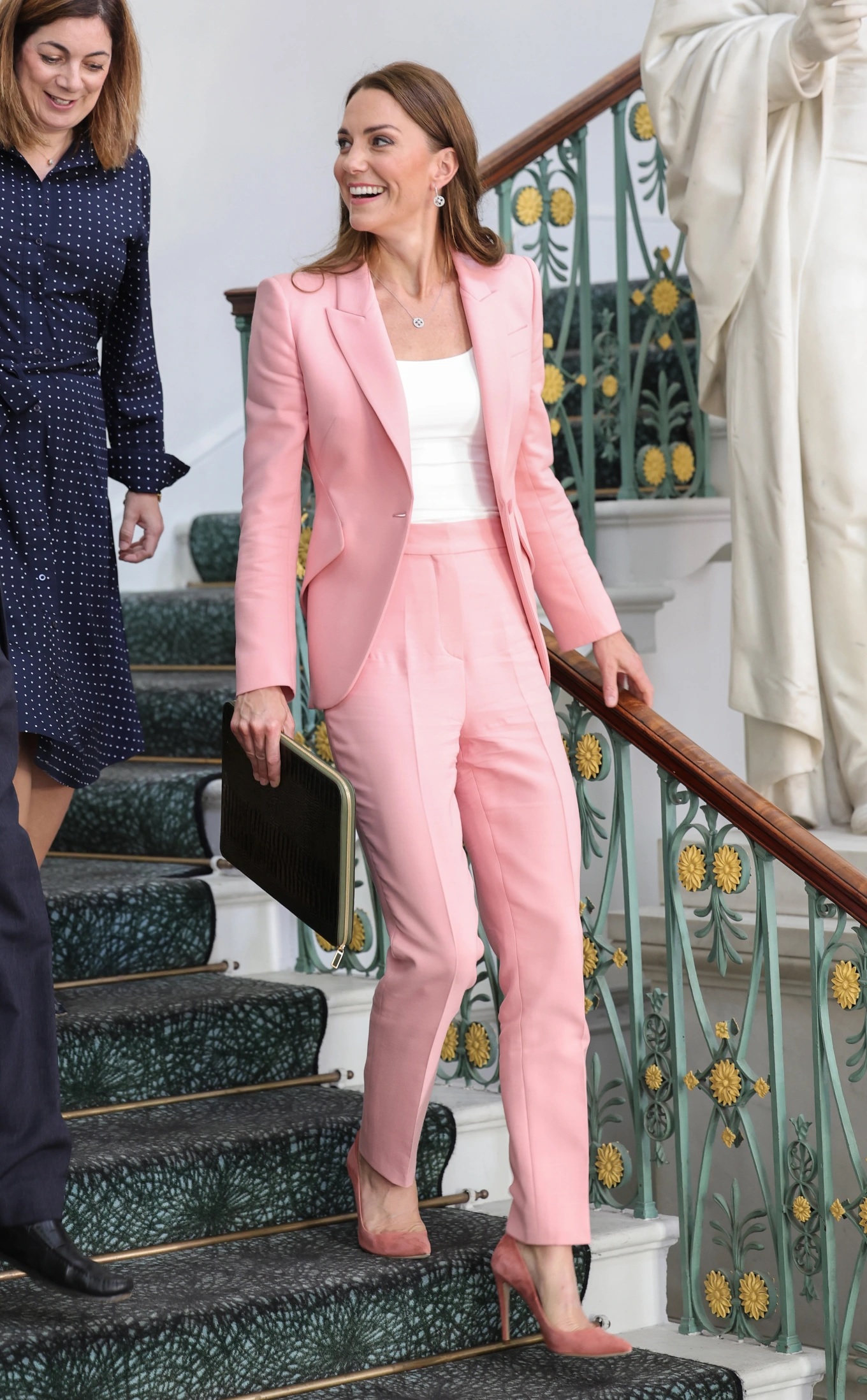 Saat ingin terlihat lebih santai dan casual, coba padukan suit dengan T-shirt atau tank top putih sebagai dalaman. Cara pakai blazer seperti ini masih terlihat cerdas dan sophisticated, namun tidak terlalu formal atau serius. Cara ini juga buat tampilan one-color style tak terlalu monoton. Pastikan saja T-shirt masuk ke dalam celana untuk kesan rapi. We know, Kate Middleton always nails the look.
Mix-and-Match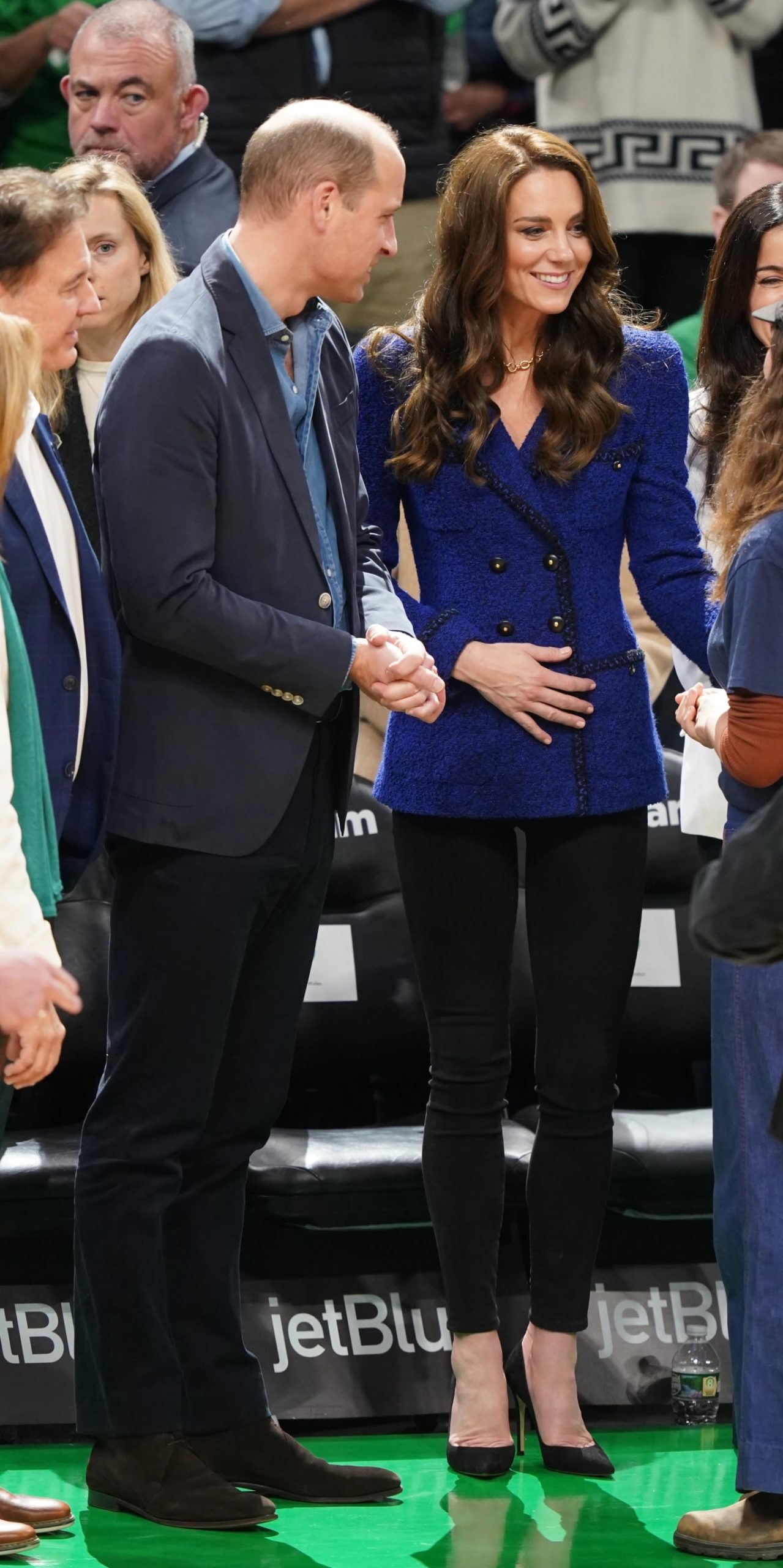 Blazer tidak harus selalu tampil dalam format suit. Sedikit mix-and-match tidak masalah, justru beri efek lebih segar. Princess of Wales Kate Middleton perlihatkan cara pakai blazer versi ini, yakni dengan memadukan blazer Chanel bersama skinny jeans. Kuncinya adalah pilih blazer dengan detail tekstur atau embellishment agar terlihat menonjol bersama denim hitam.
Dapatkan blazer Chanel serupa Kate Middleton di butik Chanel Indonesia.