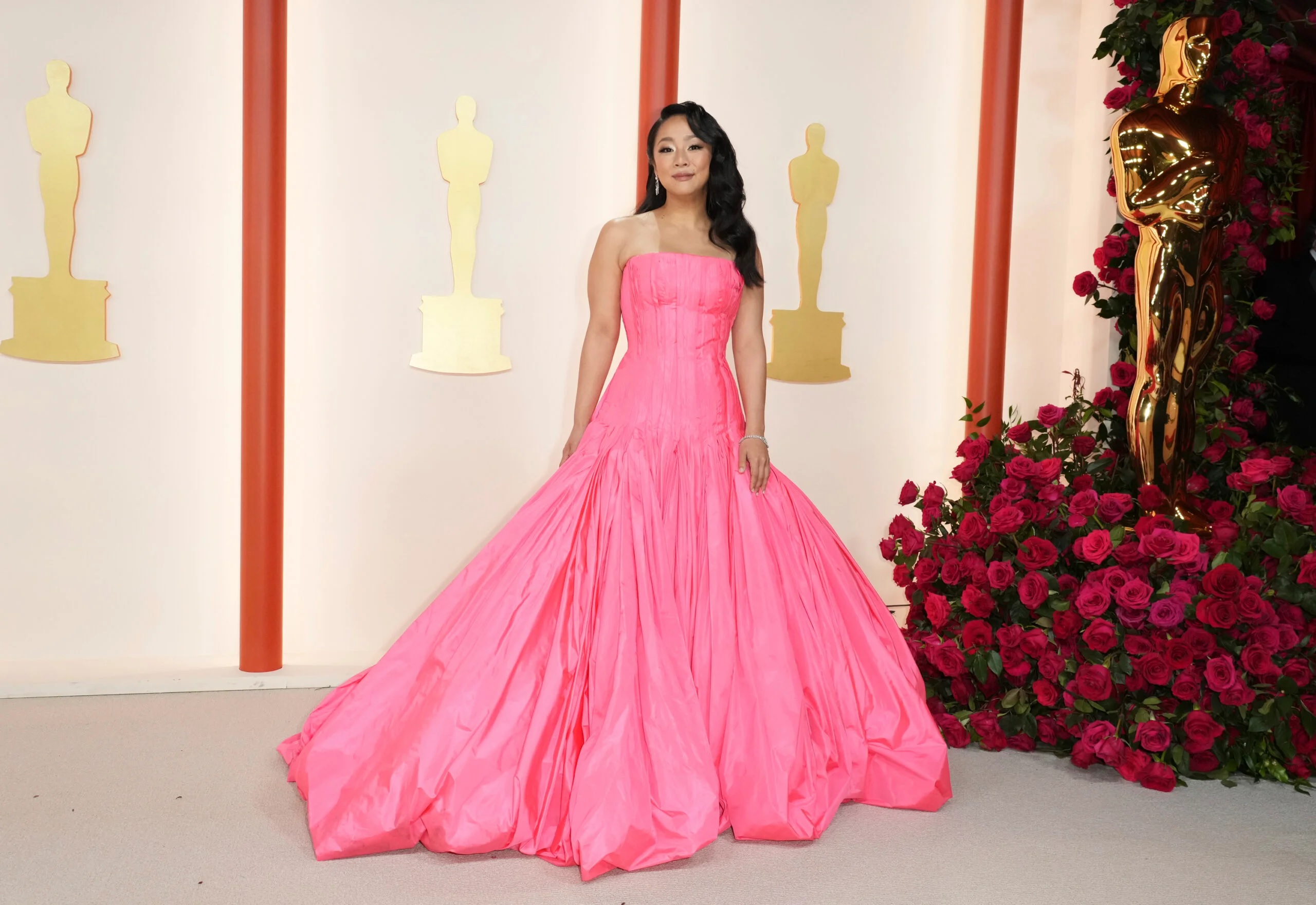 The 95th Academy Awards is here, jadi puncak award season tahun ini. Selain daftar lengkap pemenang Piala Oscar 2023, penampilan para selebriti di ajang penghargaan perfilman terbesar Hollywood ini juga jadi yang paling dinanti. Of course, gaun red carpet mereka adalah sumber inspirasi dress pesta terbaik bagi kita. Mulai dari gaun bersiluet sleek, gaun bervolume va-va-voom, gaun penuh kilauan kristal, hingga gaun tembus pandang, mari lihat deretan gaun terbaik di red carpet Oscar 2023.
Michelle Yeoh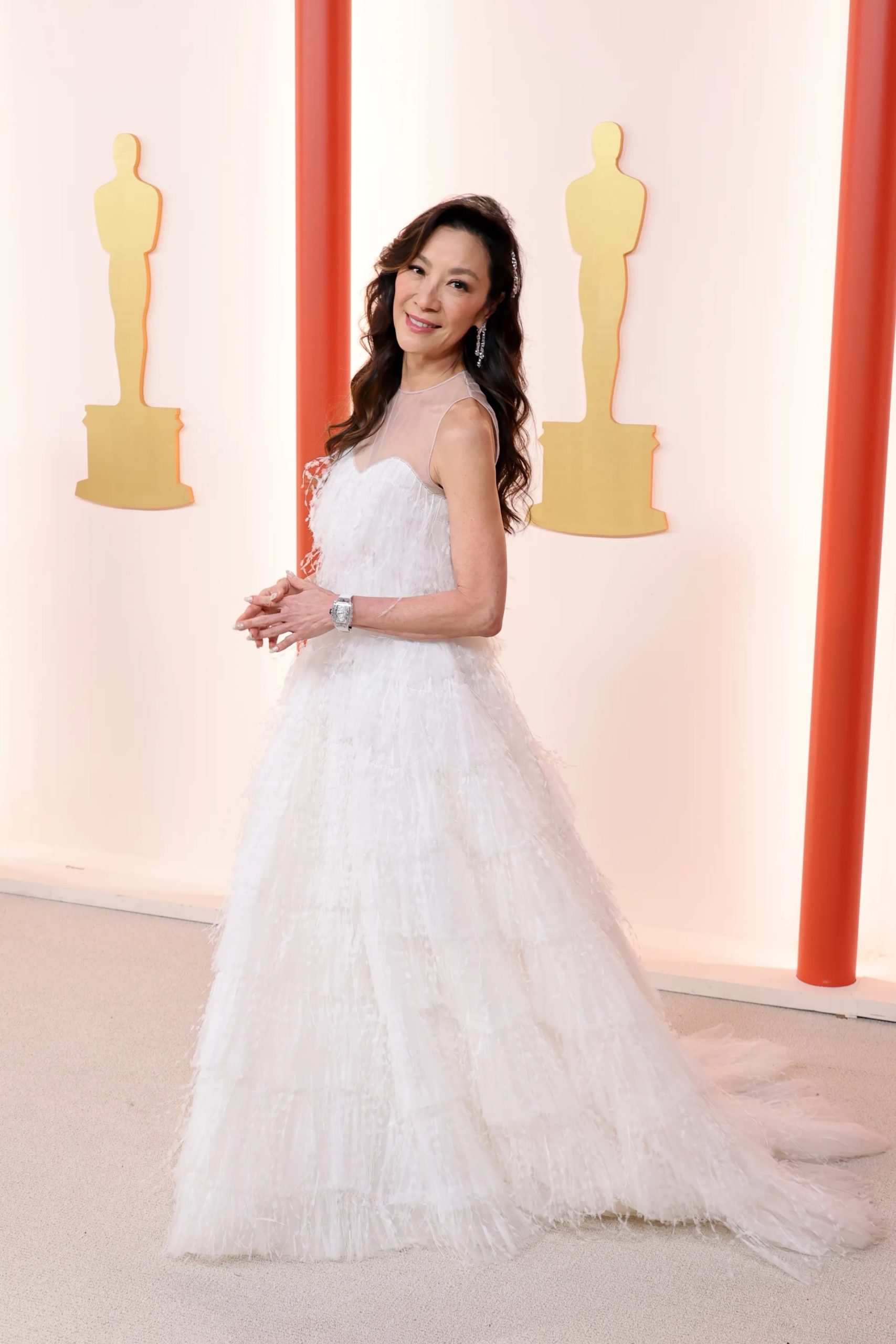 Pemenang Best Actress untuk film Everything Everywhere All at Once ini pakai dress putih berbulu dari Dior Haute Couture.
Halle Berry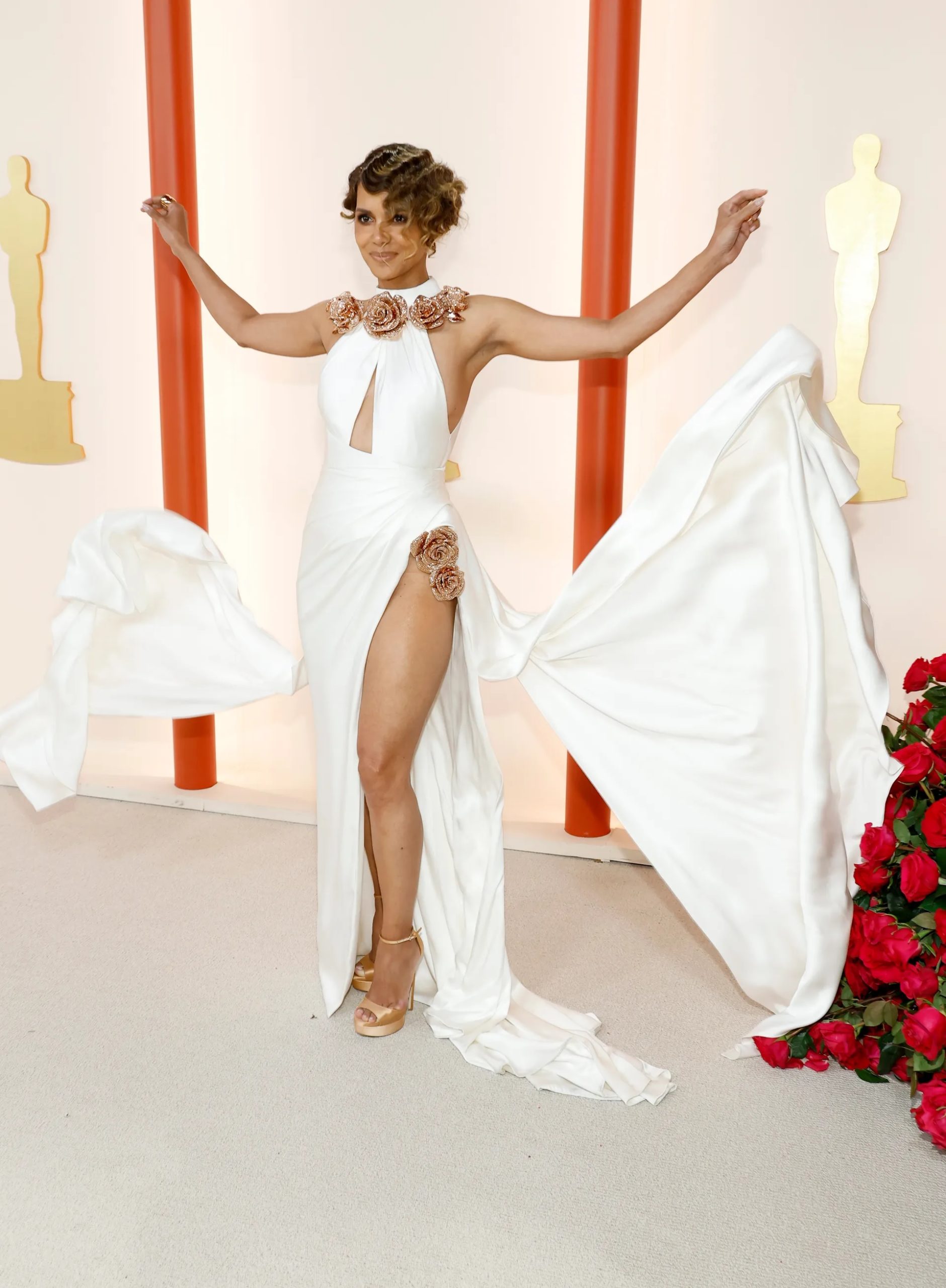 Kembali ke red carpet Oscar setelah sekian lama, sang aktris tampil dengan gaun putih Tamara Ralph yang berhiaskan 3D rose dan belahan tinggi memamerkan paha.
Jessica Chastain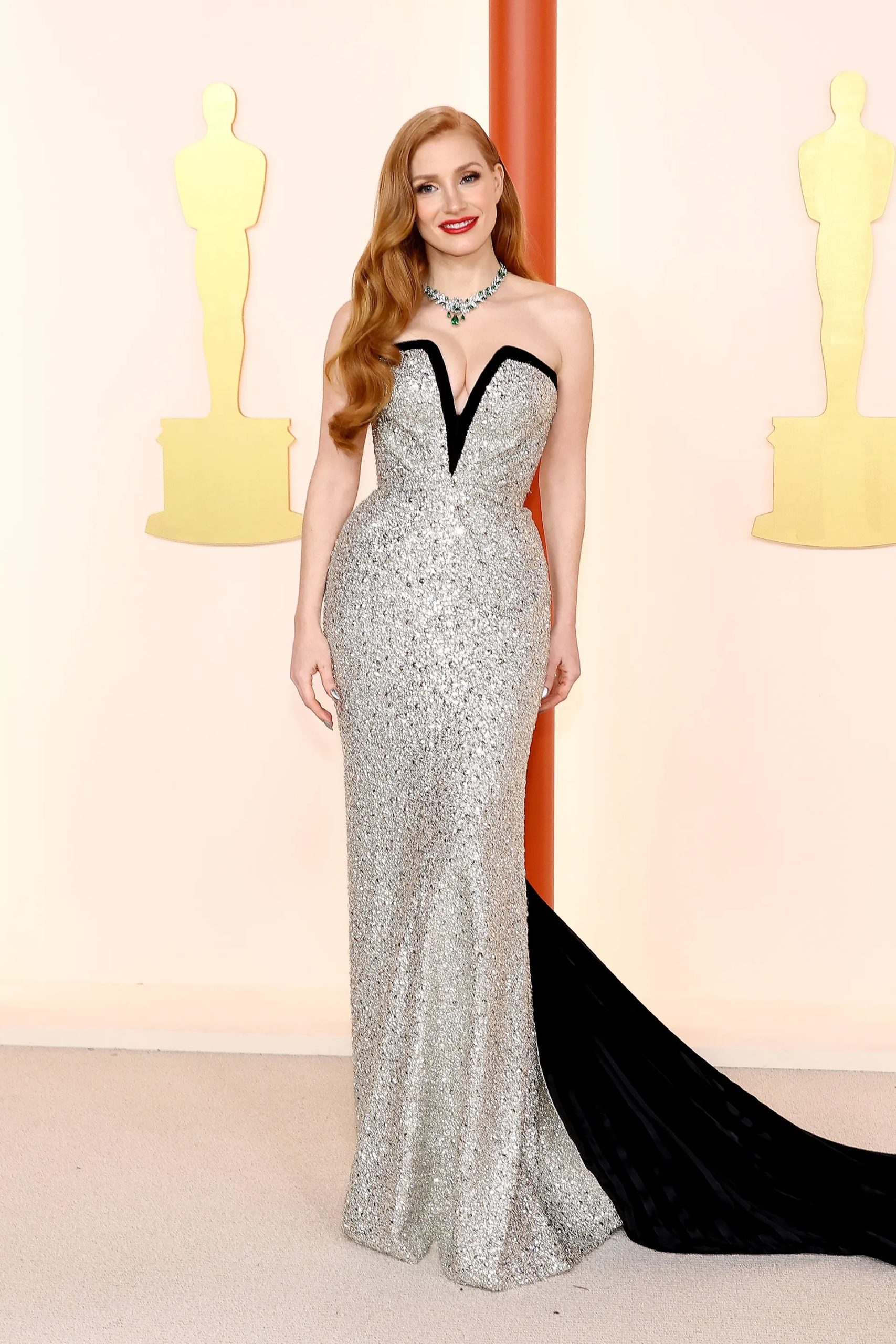 Gaun Gucci warna silver berkilau di Oscar 2023 menetapkan Jessica sebagai aktris yang hampir selalu menampilkan Old Hollywood glamor di red carpet.
Michelle Williams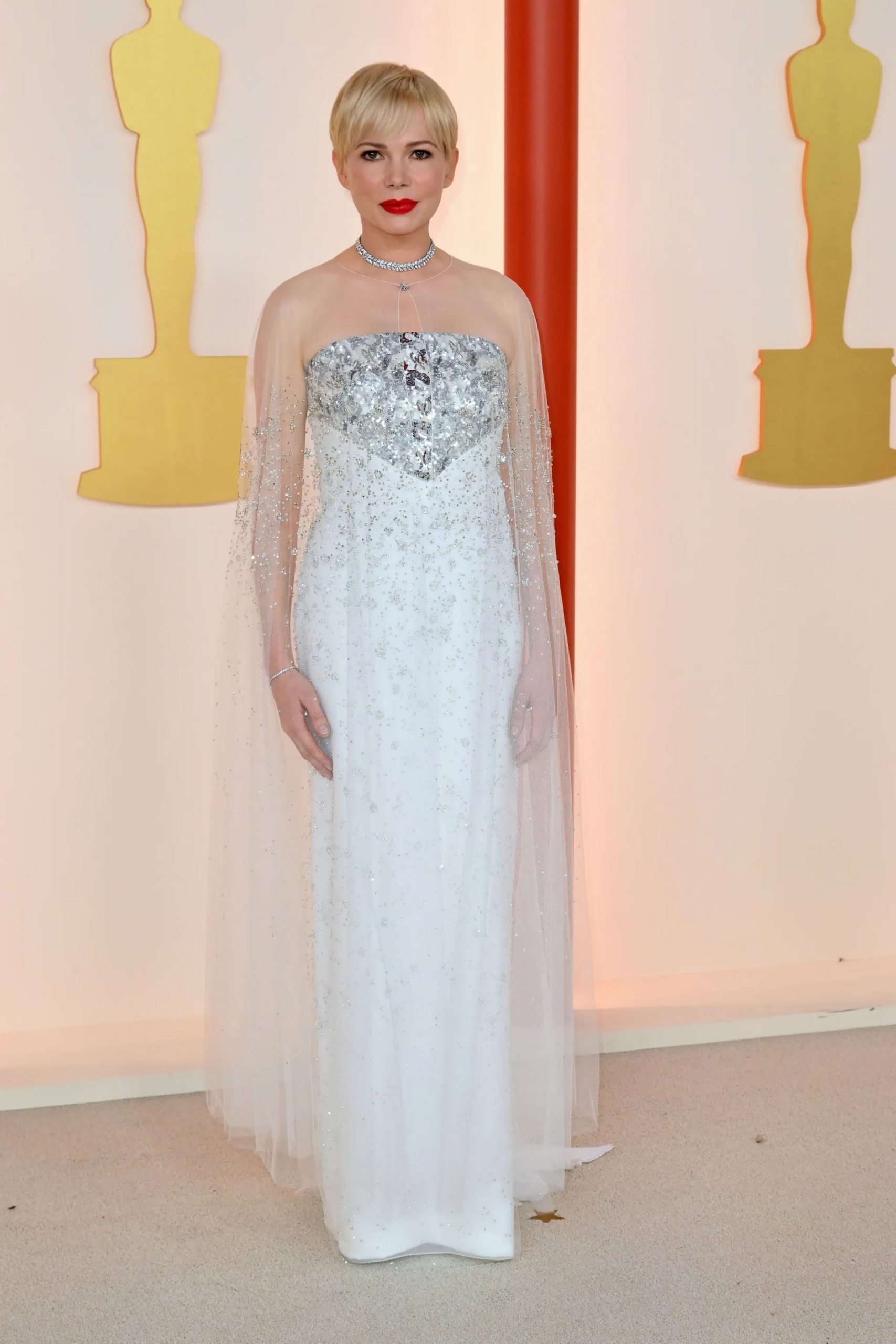 Nominee Best Actress ini tampil murni dan menawan dengan custom dress Chanel. Bustier dress ini memiliki sheer cape dan embroidery yang berkilau.
Janelle Monàe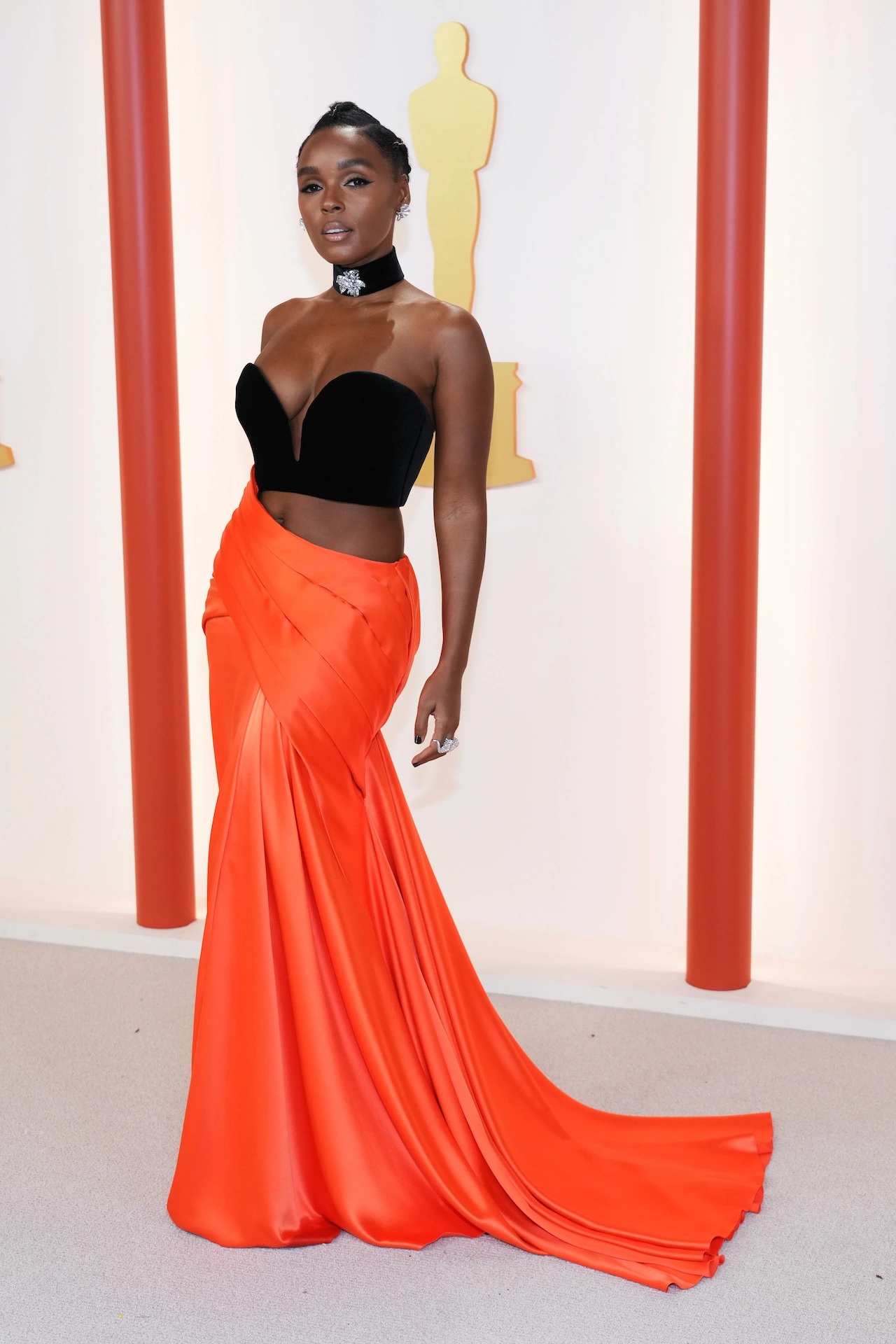 Because you need to pop on the champagne carpet, Janelle pakai gaun Vera Wang dengan cropped top hitam dan rok drapery panjang warna orange yang stunning.
Cara Delevingne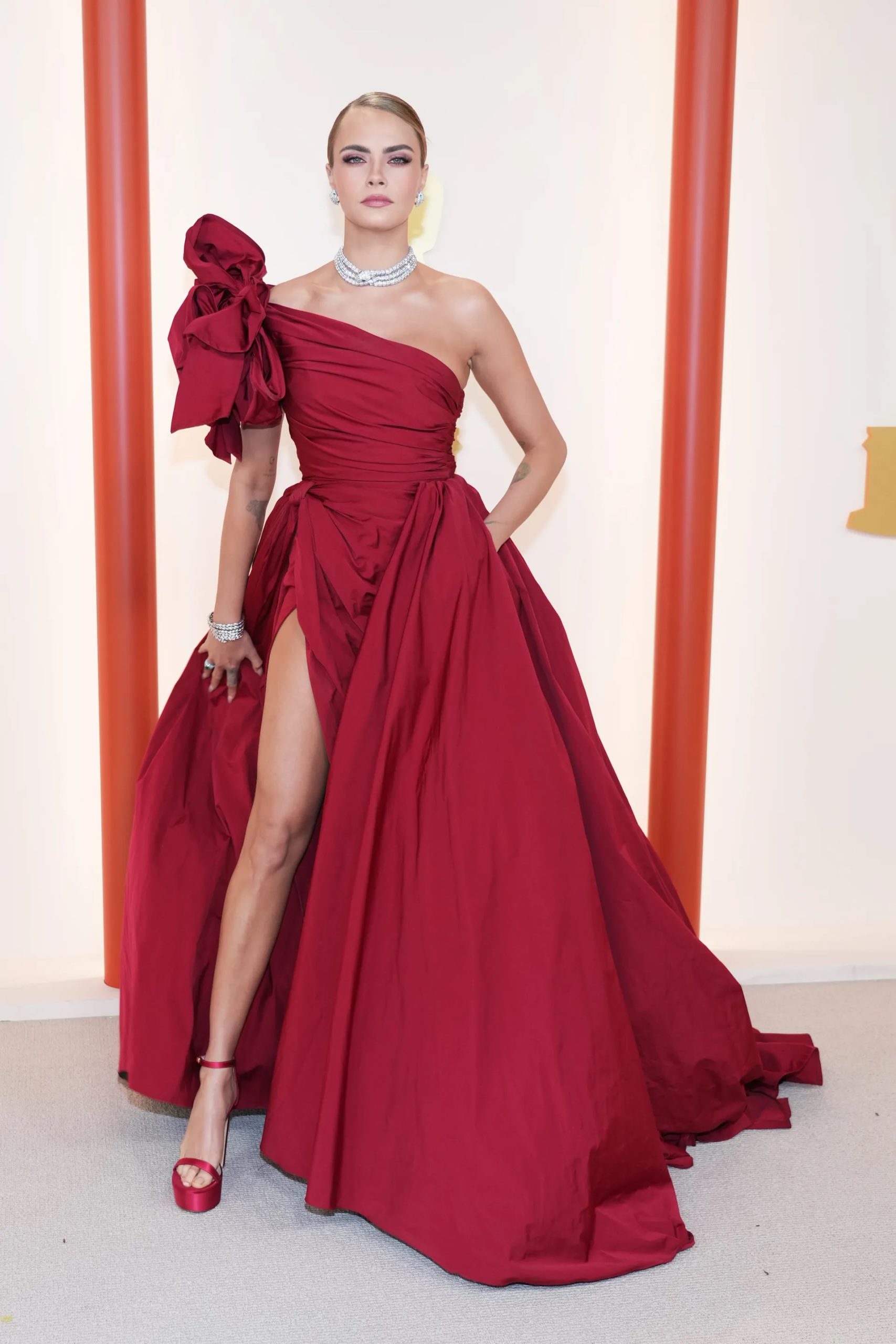 The model served the leg moment dengan gaun merah menggelora Elie Saab Haute Couture dengan pita jumbo yang dramatis di satu bahunya.
Halle Bailey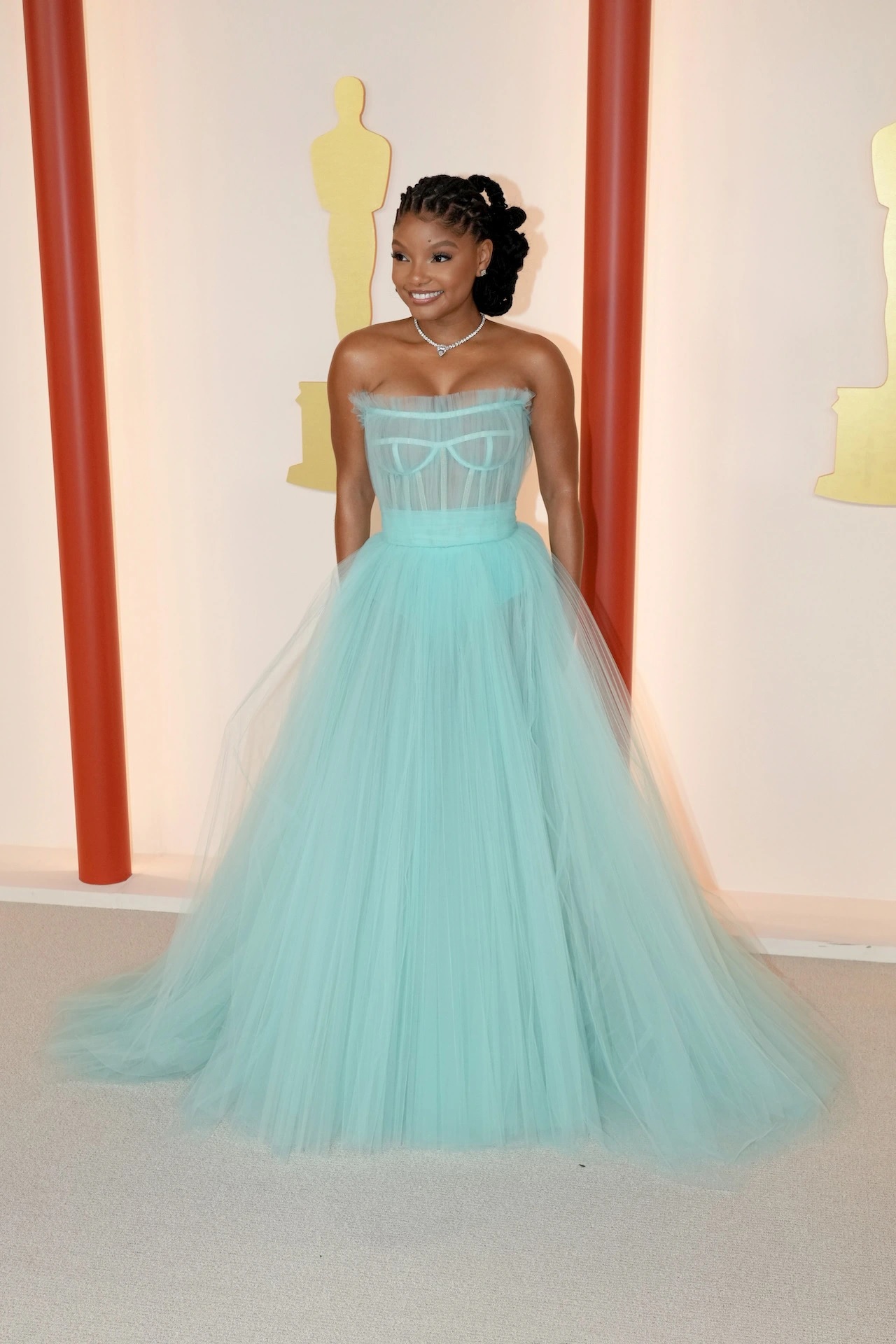 Pemeran Ariel di film live-action The Little Mermaid ini menjadi Disney Princess sungguhan di red carpet Oscar 2023 dengan gaun tulle biru Dolce & Gabbana.
Ana de Armas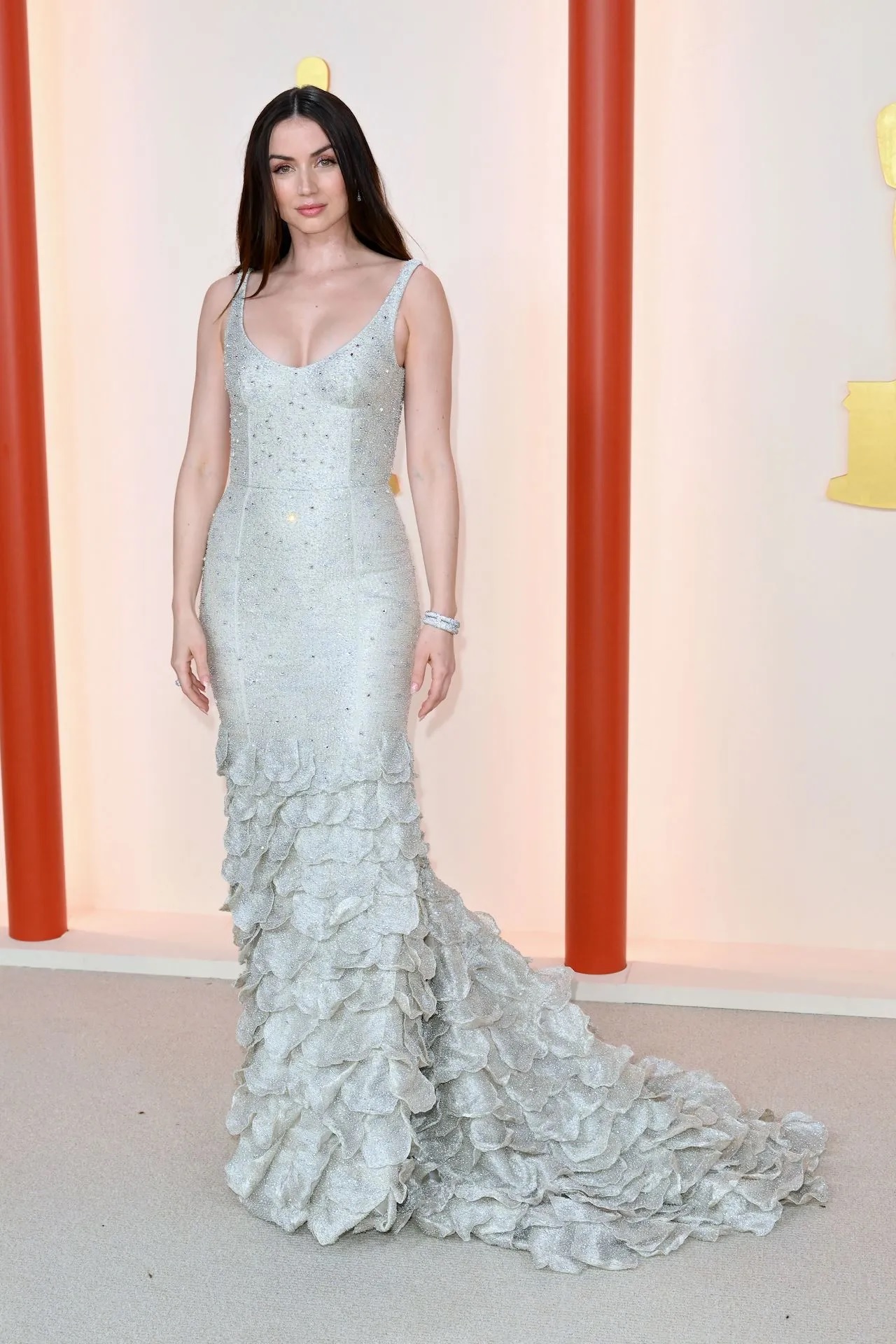 Kembali membawa gaya yang terinspirasi dari Marilyn Monroe, bintang film Blonde ini tampil memesona dengan gaun silver Louis Vuitton berhias 3D scalloped train.
Emily Blunt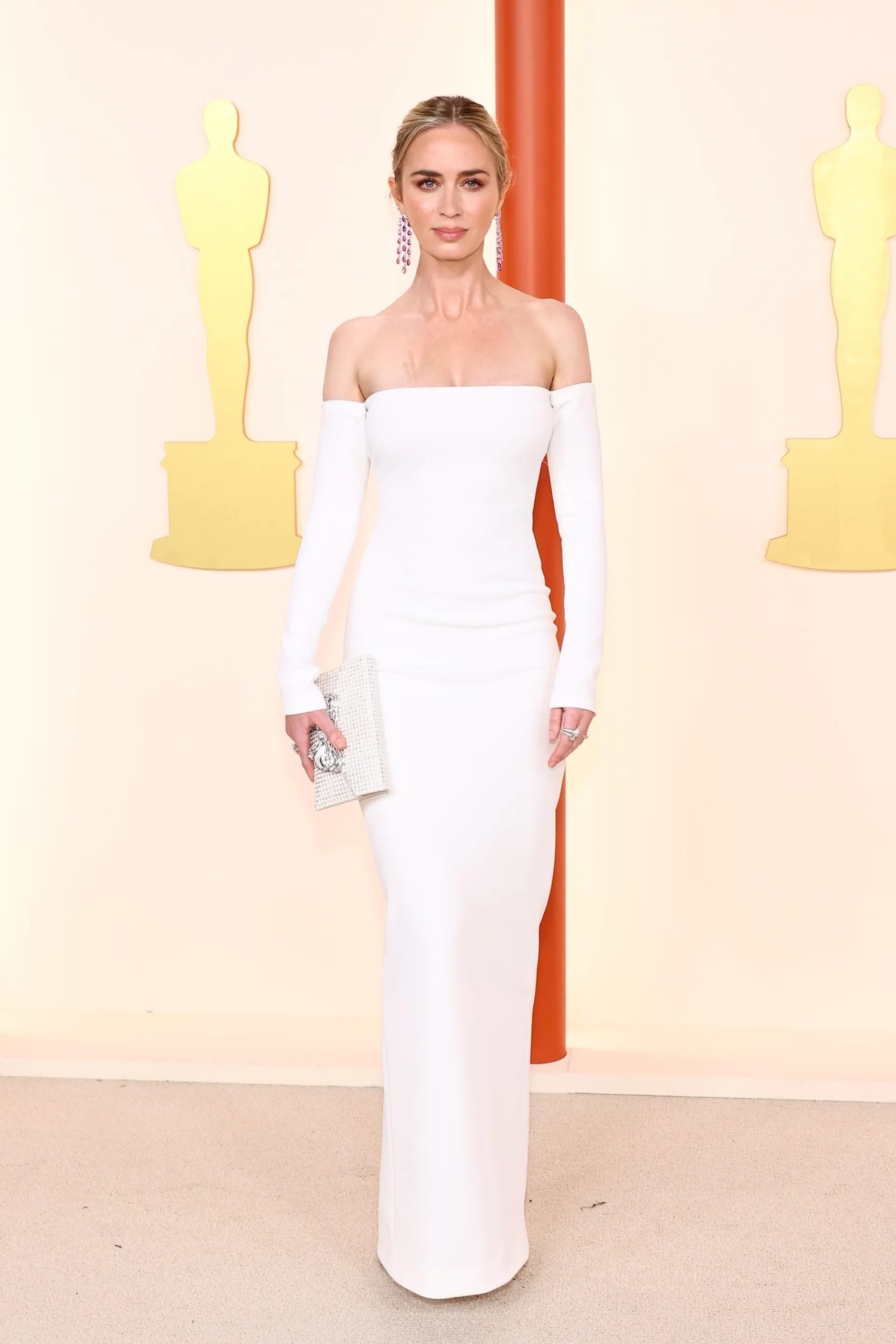 Sleek, simple, and elegant, kita sepakat penampilan Emily Blunt dengan gaun strapless putih Valentino tidak mengecewakan, bahkan sangat mengagumkan.
Nicole Kidman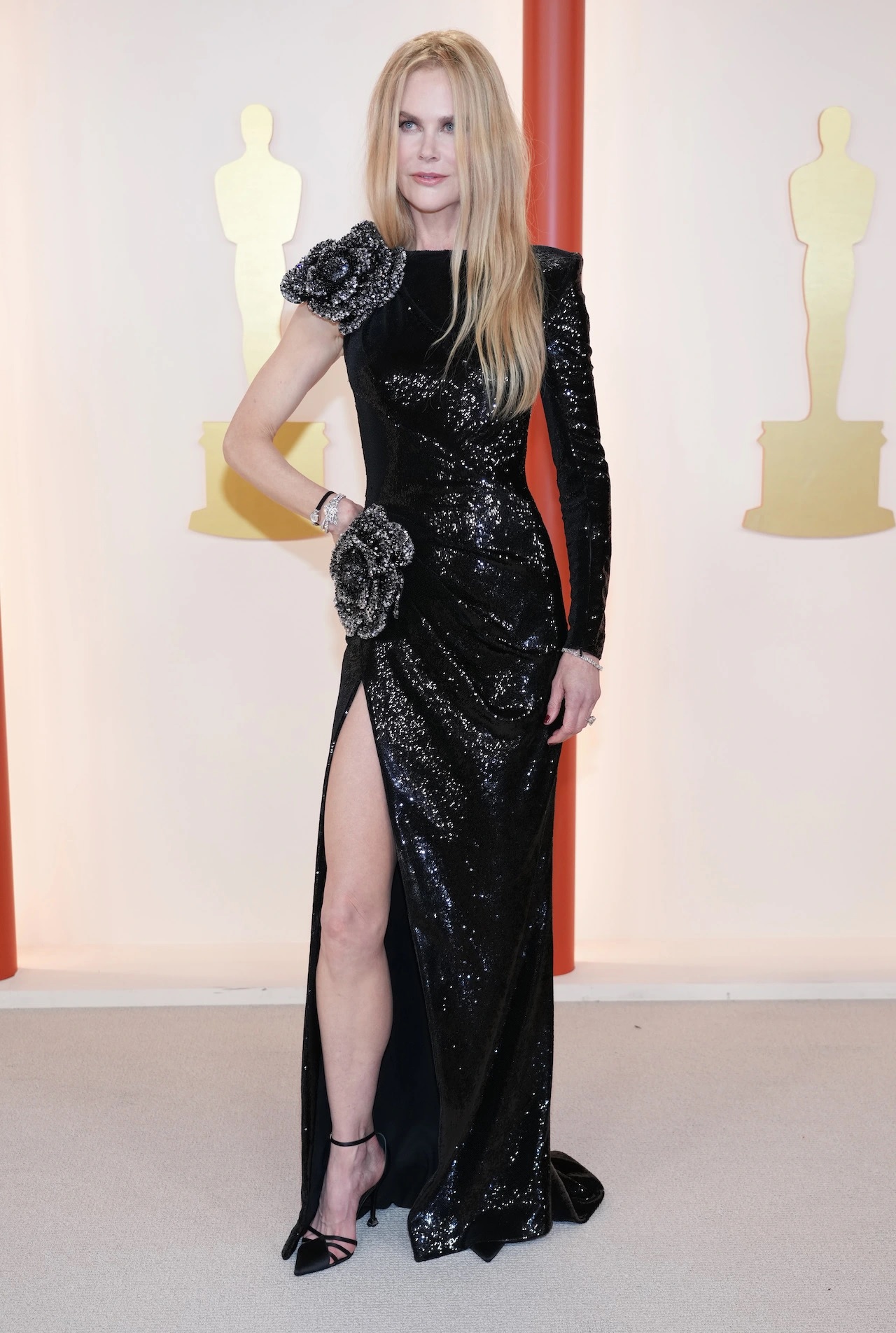 Aksen dramatis berbentuk bunga mawar juga ditampilkan Nicole Kidman. Meski berwarna hitam, gaun custom Giorgio Armani Privé ini memberi kilat di mata, thanks to its embroidered paillettes.
Angela Basset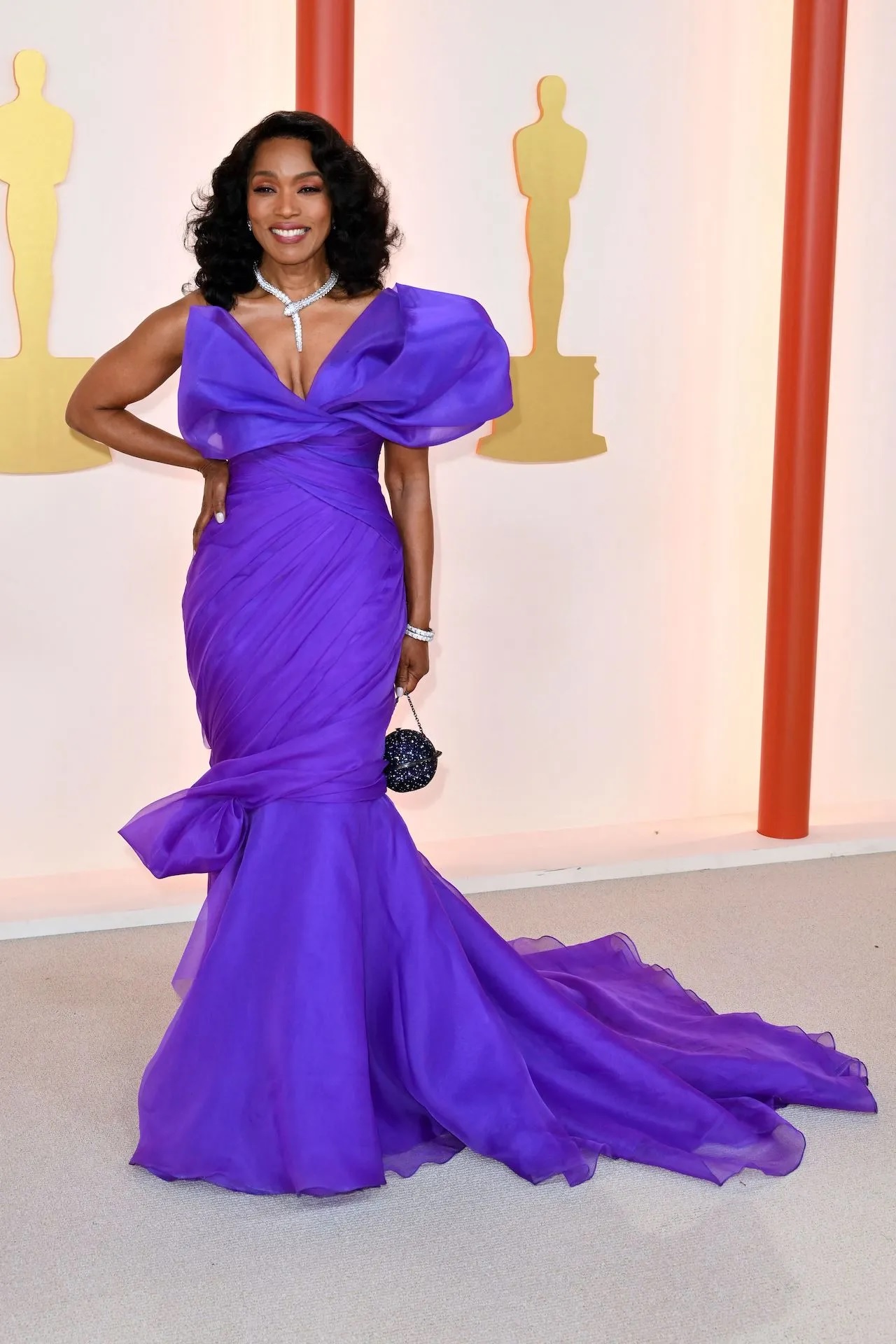 Gaun organza ungu Moschino bergaya Mermaid skirt juga dengan neckline pita raksasa, Angela Basset buktikan malam istimewa Oscar 2023 adalah semestanya.
Rihanna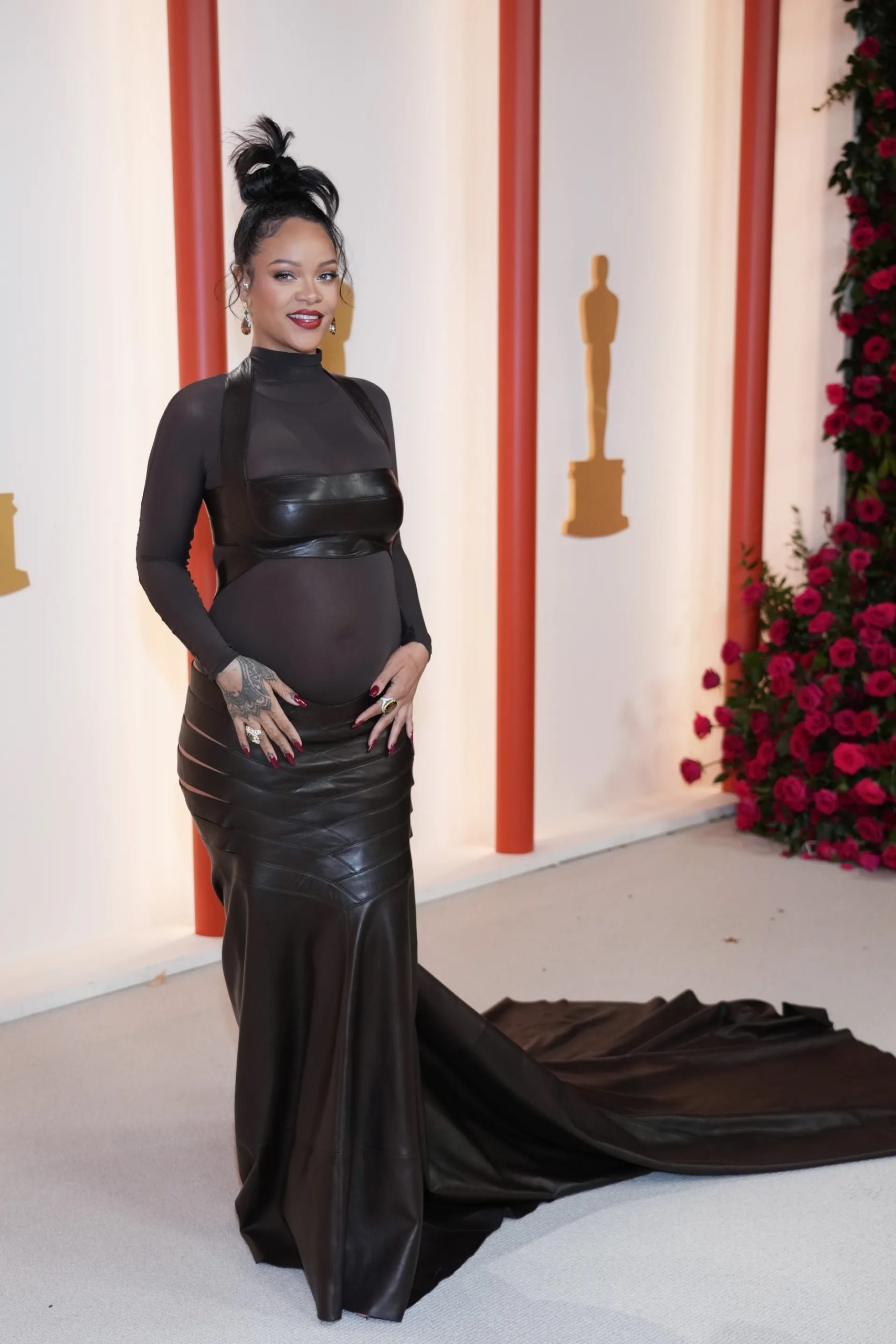 Continuing to put her baby bump on display, Rihanna pakai gaun sheer bodycon Alaïa yang dipasangkan dengan bandeu dan rok panjang kulit.
Florence Pugh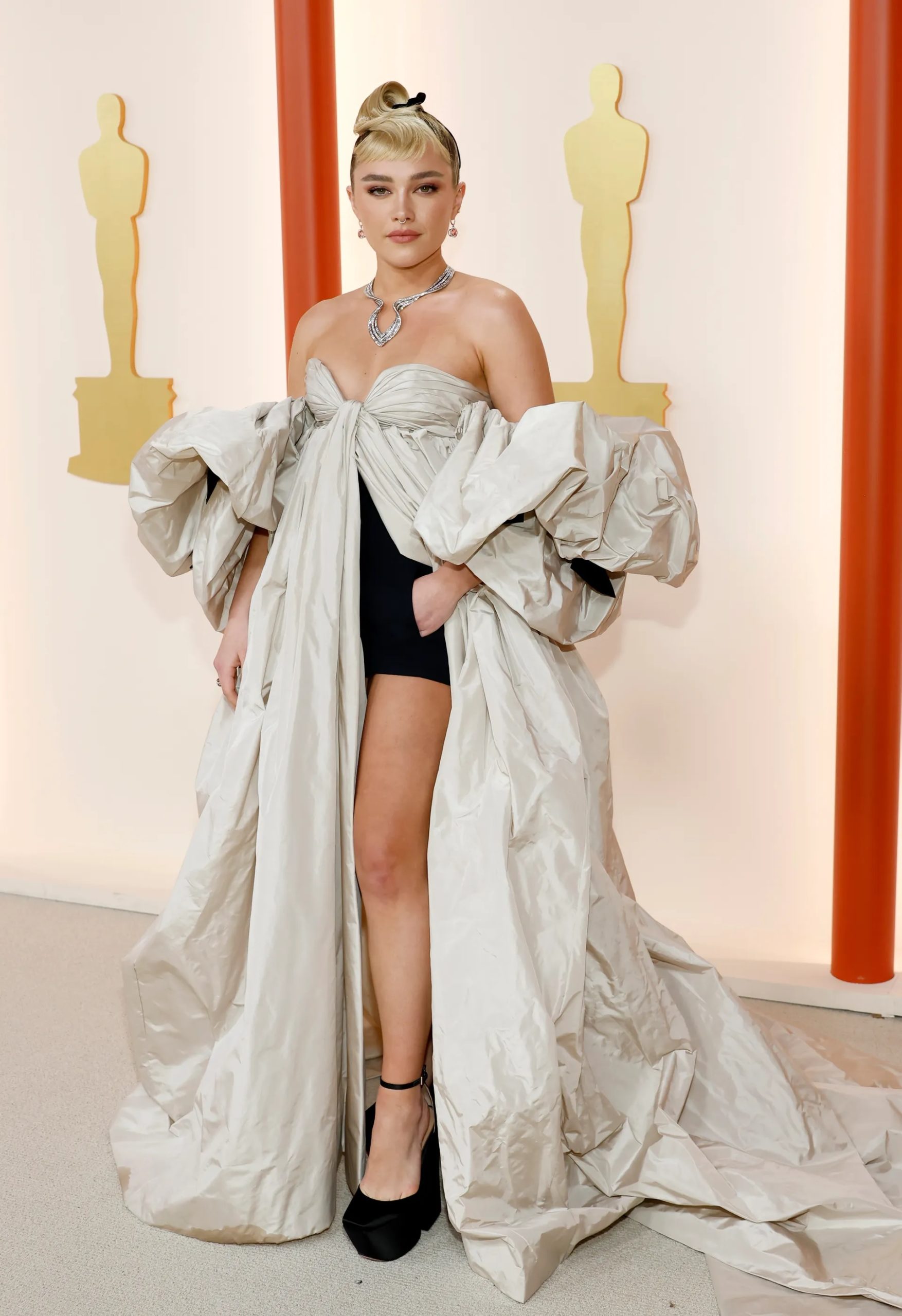 Miss Flo kali ini juga sukses jadi headline dengan gaun Valentino couture yang tampil dalam format little black dress dan puff-sleeve taffeta train.
Stephanie Hsu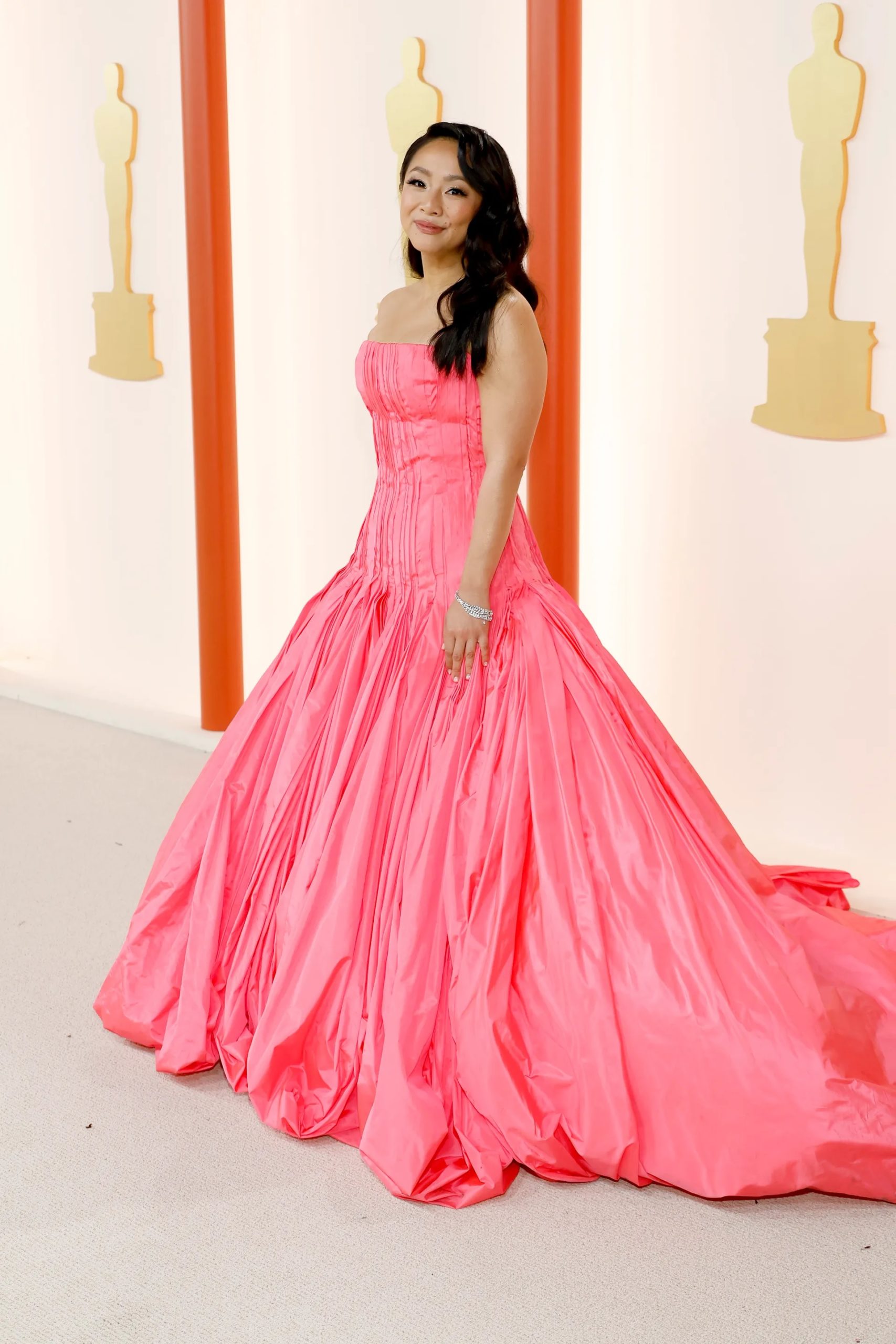 Gaun pink dengan rok bervolume besar dari Valentino Haute Couture Spring Summer 2023 seketika buat Stephanie Hsu jadi pusat perhatian di champagne red carpet.
Kunjungi butik Valentino Indonesia.
Lady Gaga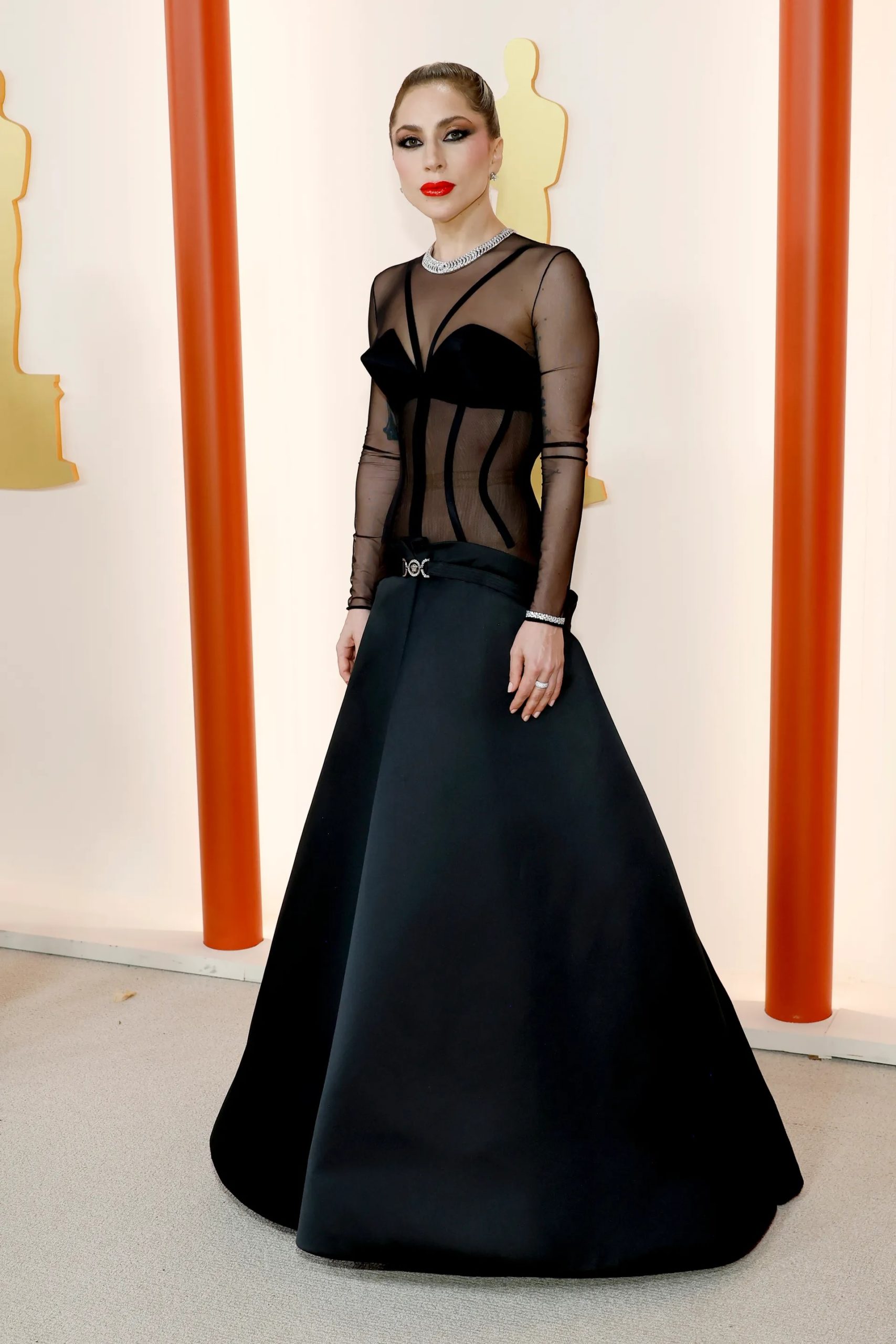 Aktris pemenang Oscar ini tampil fierce dengan gaun Versace, fresh from the runway Fall Winter 2023 yang baru saja dipamerkan di Los Angeles tepat beberapa hari lalu.
Zoe Saldana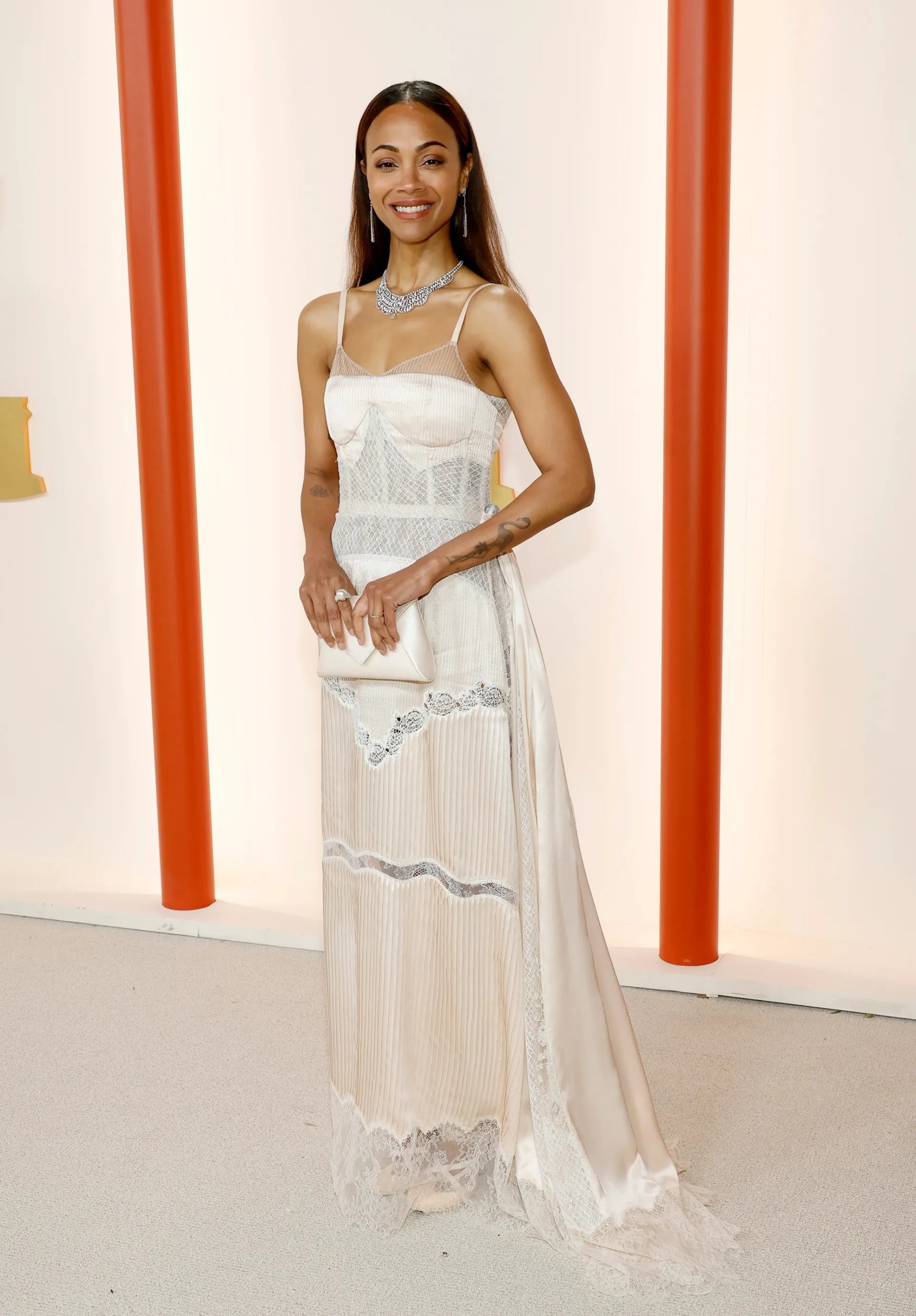 Gaun FENDI Couture juga berhasil menempatkan Zoe Saldana ke dalam deretan selebriti dengan gaya terbaik di Oscar 2023.
Kunjungi butik FENDI Indonesia.
Photo: Getty Images via Glamour and Gracia