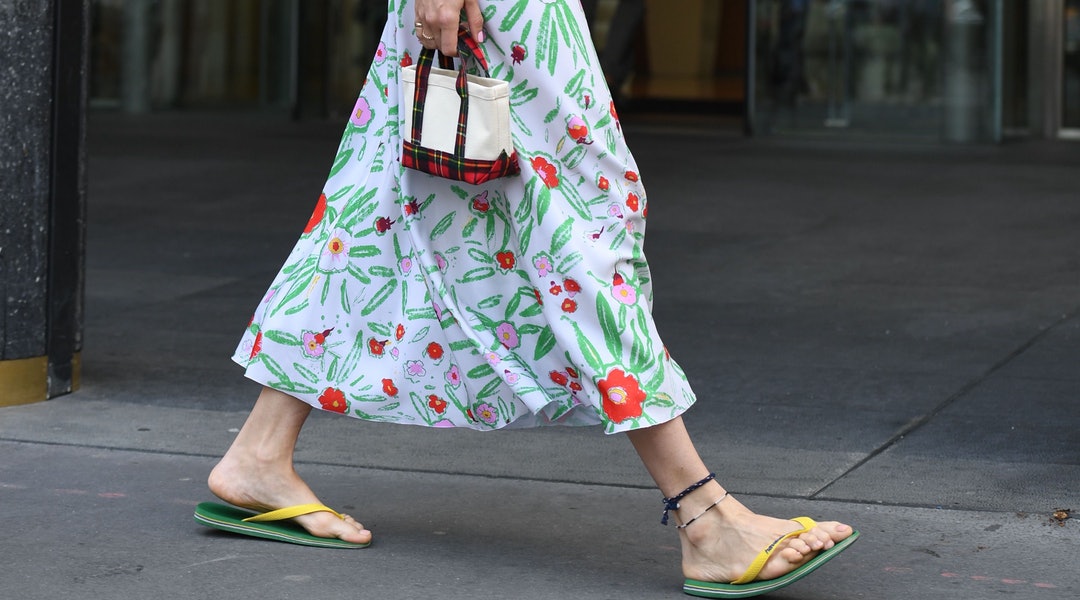 Sandal jepit umumnya dianggap sebagai alas kaki kurang menarik yang biasanya hanya dipakai di sekitar rumah atau pantai. Tapi tahu tidak? Sandal jepit di 2019 ini sudah naik tingkat jadi alas kaki high fashion teramat nyaman. Fashion show besar seperti Tibi dan Jil Sander jadikan sandal sebagai pelengkap look di runway. Bahkan sandal jepit wara-wiri terlihat di jalanan fashion capital, mulai dari Stockholm, Copenhagen, sampai New York, dipakai para fashionista dan bintang street style. Menjadikan sandal jepit sebagai tren Spring Summer 2019.
Tidak diragukan lagi, dibanding high heels, sandal jepit sudah pasti jauh lebih nyaman. Menariknya, sandal bernuansa santai ini bisa di-mix-and-match dengan outfit apapun. Agar sandal jepit tak membuat kita terlihat terlalu santai namun tetap chic, simak dulu tips padu padan berikut.
Sophisticated Office Look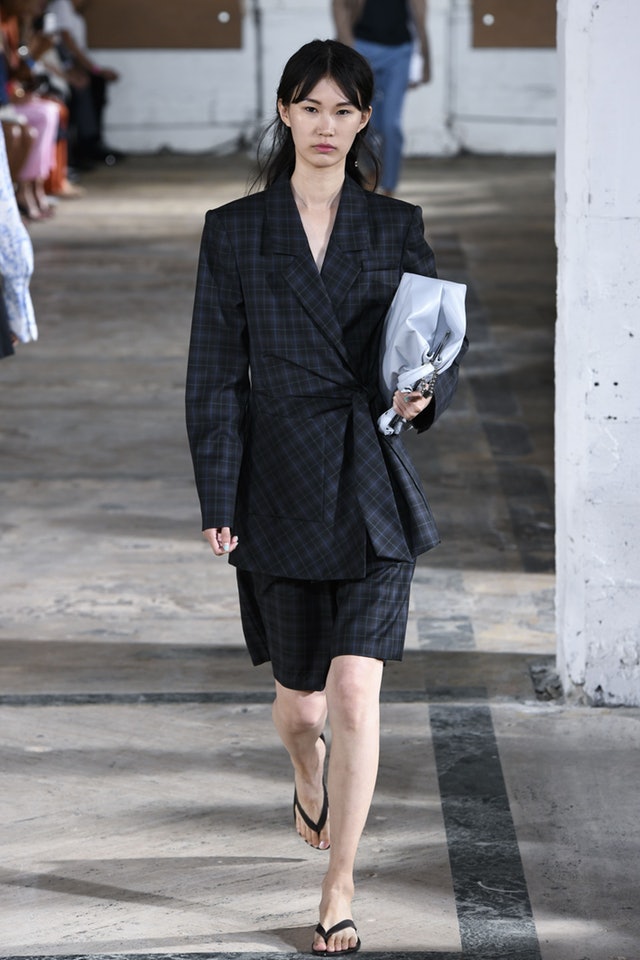 Sampai di kantor, lepas sepatu, ganti sandal. Kamu suka begini juga? Well, meski pakai sandal di kantor harus chic. Tampilan profesional dengan power suit tetap terlihat sophisticated jika dipasangkan dengan sandal jepit yang sleek. Tapi ganti sepatu lagi ya saat bertemu client!
Denim Look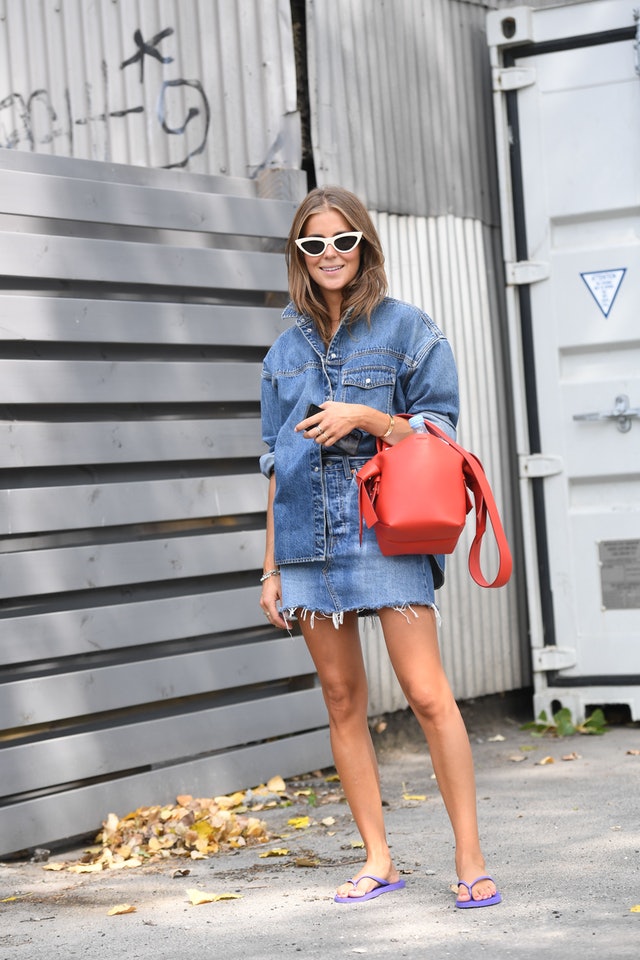 Untuk jalan-jalan santai ke mall, coba pakailah denim-on-denim lalu pasangkan dengan sandal jepit berwarna terang sebagai pop of color agar tampilan terlihat lebih fun. Oh, don't forget your statement sunnies too!
BACA JUGA: CARA PALING CHIC PAKAI TREN WARNA NEON DI 2019
Monochromatic Look
Paling mudah, pakai outfit monokrom dan mengombinasikannya dengan sandal jepit berwarna netral. Bisa juga coba monokrom berwarna, sandal jepit warna netral, dan gelang kaki kerang yang juga tengah tren.
Polished Look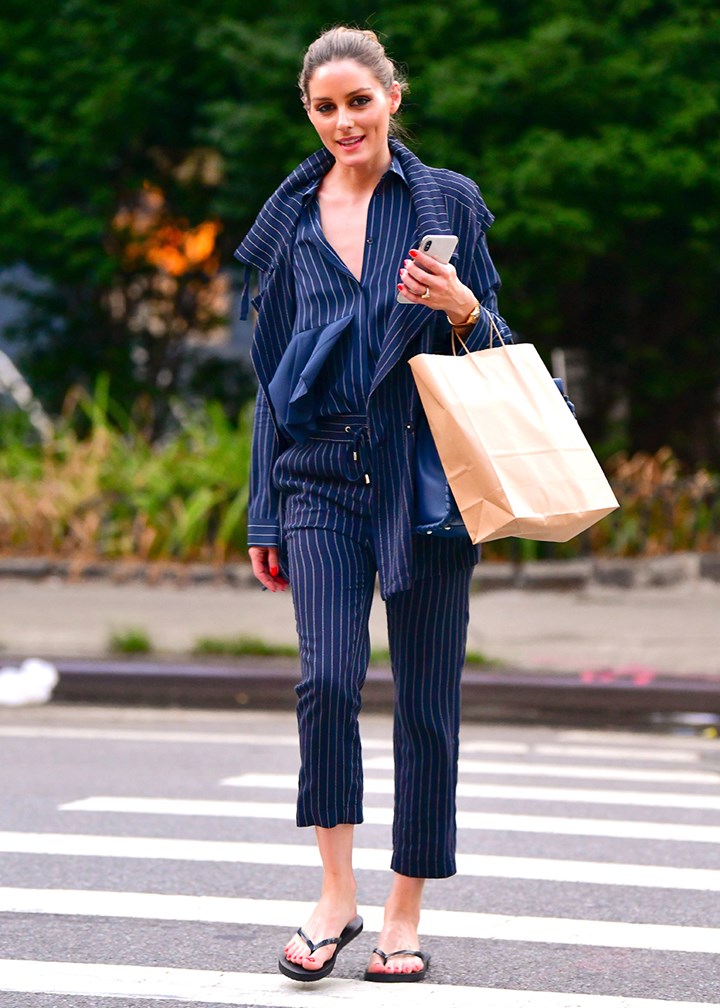 Cara paling gampang supaya sandal jepit tak terlihat "jelek"adalah dengan pakai button-down shirt dan printed pants. Lengkapi playful accessories atau pilih shirt dengan detail ekstra agar tampilan makin tak biasa.
Pro tips: Saat ingin pakai outfit yang nyaman, plus sandal jepit, pastikan tidak seperti sedang pakai baju rumah. Tambahkan cool accessories, seperti topi, structured bag, statement sunglasses, anting-anting, and you're ready to go in under 30 seconds.