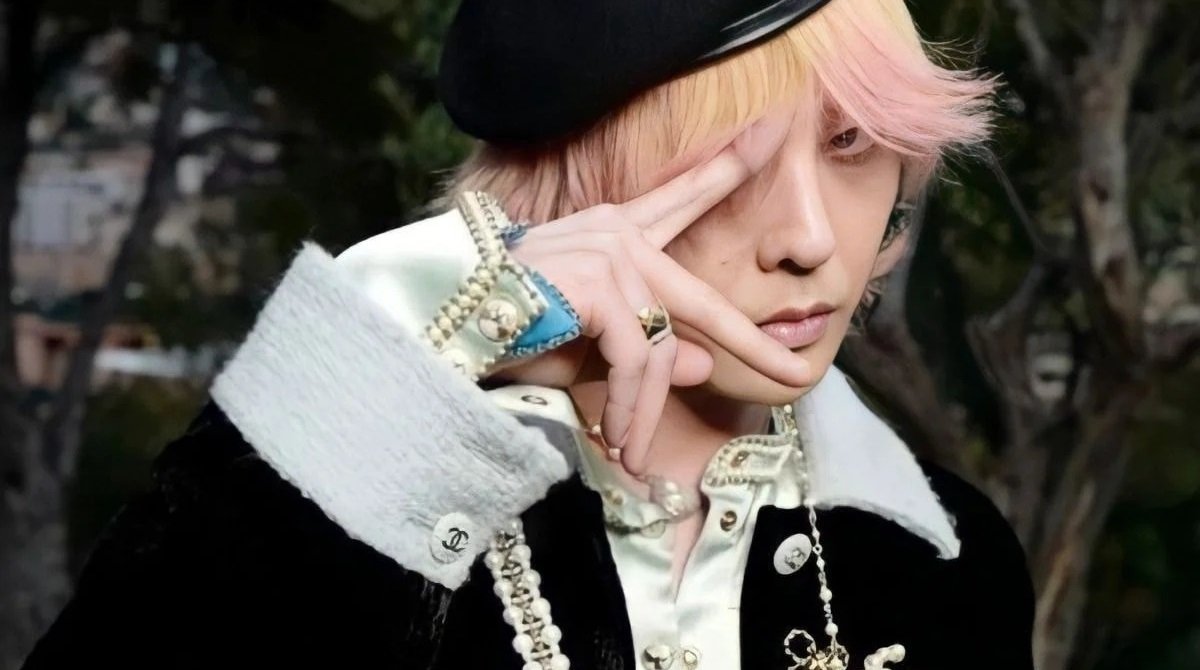 Penggemar K-Pop dari generasi kedua (feel old yet? Lol) tentu sudah tahu. Sebelum BTS dan BLACKPINK menguasai jutaan pasang mata penggemar yang mengagumi style mereka, sudah ada G-Dragon yang membawa gelar style icon di industri K-Pop. Leader boy group BIGBANG ini memang dikenal memiliki gaya unik. Antara gaya flamboyant, androgyny, punk rock, penyanyi Korea bernama asli Kwon Jiyoung ini tidak memiliki batasan soal fashion. Gaya G-Dragon tidak ada duanya.
Personal style G-Dragon memang adventurous dan rebellious. Berbeda dari kebanyakan style yang ditawarkan dunia K-Pop in general. Jika mengikuti perjalanan karier-nya, pasti sudah tidak asing melihat idol yang dinobatkan sebagai "500 People Shaping the Global Fashion Industry" oleh Business of Fashion di 2017 ini memakai topi bulu. Yes, the oversized, fluffy hat has become the main highlight of his many outfits. Topi bulu adalah item favorit gaya G-Dragon, we can tell.
G-Dragon yang menjadi selebriti Korea pertama sebagai brand ambassador Chanel pun tidak ragu pakai tweed Chanel dari koleksi womenswear. Outfit-nya yang selalu penuh kejutan berlanjut dengan berbagai item yang ia personalisasi sendiri. Dari baju hingga sepatu ia "rancang" ulang dengan cara dipotong, ditambahkan pin, dan dilukis sendiri. Menambah statement kuat pada keseluruhan look-nya yang berani.
View this post on Instagram
Dan jangan bicara soal GD jika tidak membahas soal warna. His style is always synonymous with color. Artis K-Pop memang banyak bereksperimen dengan warna, but GD takes it to next level. Tidak hanya tampil warna-warni, ia juga bermain banyak tekstur, aksesori, dan gaya rambut yang memperlihatkan how multi-colored he is. Sudah lihat warna rambut terbarunya di MV BIGBANG "Still Life"? Sedikit panjang, ber-layer, dengan buncahan warna pelangi.
View this post on Instagram
Paling baru, GD datang ke show Chanel Cruise 2022/23 Monte-Carlo. Tentu, dengan style uniknya yang kali ini menggabungkan bunga camellia khas Chanel dan bunga daisy khas brand-nya sendiri PeaceMinusOne pada cardigan dan kemeja Chanel. Bahkan sampai saat ini – setelah vakum lama – G-Dragon masih memposisikan dirinya sebagai fashion icon dengan gaya paling berani yang (mungkin) sulit disaingi.
View this post on Instagram
Sebagai brand ambassador Chanel dan teman baik Karl Lagerfeld, hampir tidak mungkin melihatnya pakai koleksi luxury house tersebut. Mari lihat kumpulan gaya ikonik G-Dragon saat hadiri acara dan show Chanel yang membuktikan dirinya adalah legenda fashion di industri K-Pop. Which looks do you like? Untuk belanja, temukan lokasi butik Chanel Indonesia.