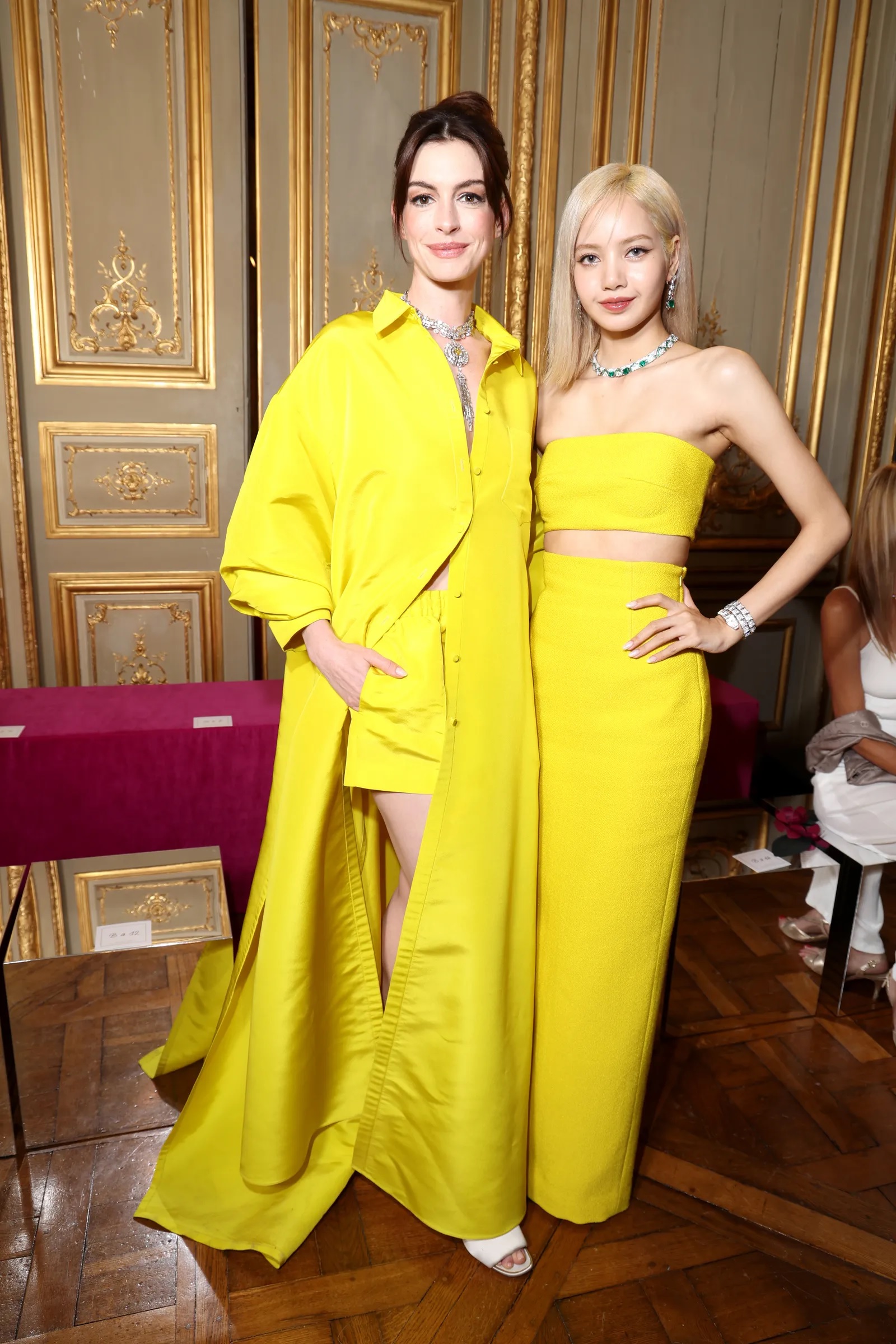 Tidak ada yang tidak memberitakan fashion moment Lisa BLACKPINK dan Anne Hathaway di acara BVULGARI Eden The Garden of Wonders High Jewelry Collection di Prancis beberapa waktu lalu. Terlihat foto bersama (juga selfie!), dua brand ambassador perhiasan ini tampil matching dengan outfit berwarna kuning neon. Satu pesona bintang saja sudah stunning, ini dua dan dijajarkan bersama. Double stunning!
Warna boleh sama, tapi gaya tetap berbeda. Anne Hathaway tampil dengan celana pendek dan kemeja panjang dari Valentino. Tampilan yang memberi kesan lebih laid-back. Sementara itu, Lisa BLACKPINK pakai strapless crop top dan high-waisted skirt dari label fashion Republik Korea Pinkong. Tapi satu yang serupa: keduanya pakai perhiasan BVULGARI untuk melengkapi dazzling look mereka.
Selain penampilan mereka yang tampak seperti saudara kembar, satu hal lagi yang mengejutkan penggemar adalah poni ikonis Lisa. Di acara BVLGARI tersebut, ia mengesampingkan poninya. Membiarkan dahinya terlihat, dengan sedikit juntaian poni tipis yang tertinggal. Ini cukup mengejutkan, mengingat idol K-Pop ini jarang terlihat tanpa poni – meski beberapa kali juga sempat "menyingkirkan" poninya untuk pictorial. But we're blown away, anyway.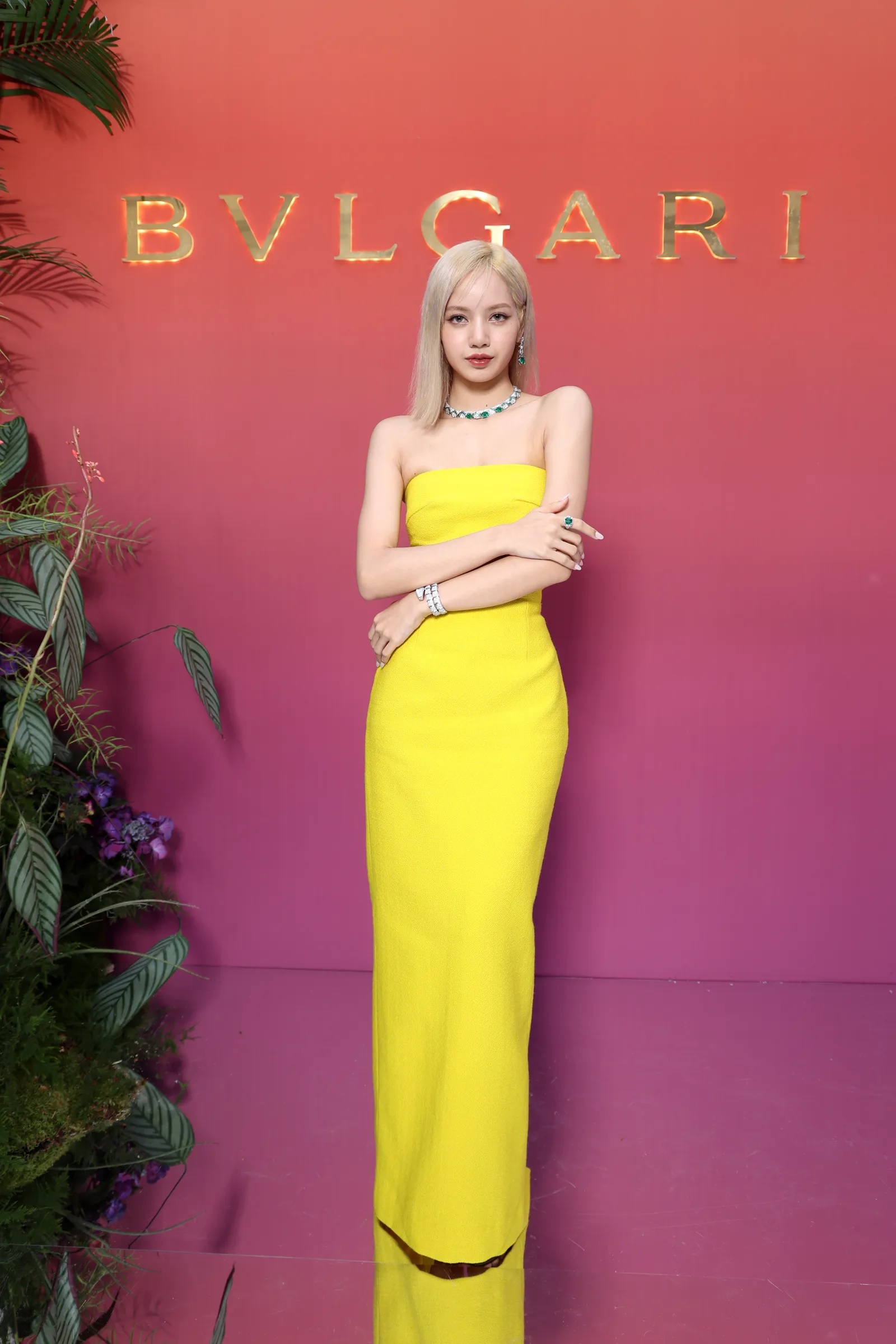 Sedikit informasi soal Lisa BLACKPINK tanpa poni. Momen langka ini membuat netizen berikan candaan. Sejak debut, poni Lisa sudah jadi bagian dari signature look-nya. Saat tampil sebagai bintang tamu di Knowing Brothers JTBC, sang rapper mengungkapkan ia telah memiliki poni sejak sekolah dasar. Ia juga menyatakan bahwa ia akan mempertimbangkan tampil tanpa poni untuk kesepakatan iklan jika dibayar setidaknya 10 miliar KRW. Pantas saja reaksi netizen beragam melihat idolanya betulan tampil tanpa poni di event BVLGARI.
Tidak hanya foto berdua, aktris dan penyanyi tersebut juga selfie bertiga dengan Priyanka Chopra. Mari lihat foto-foto para selebriti ini di acara BVLGARI.