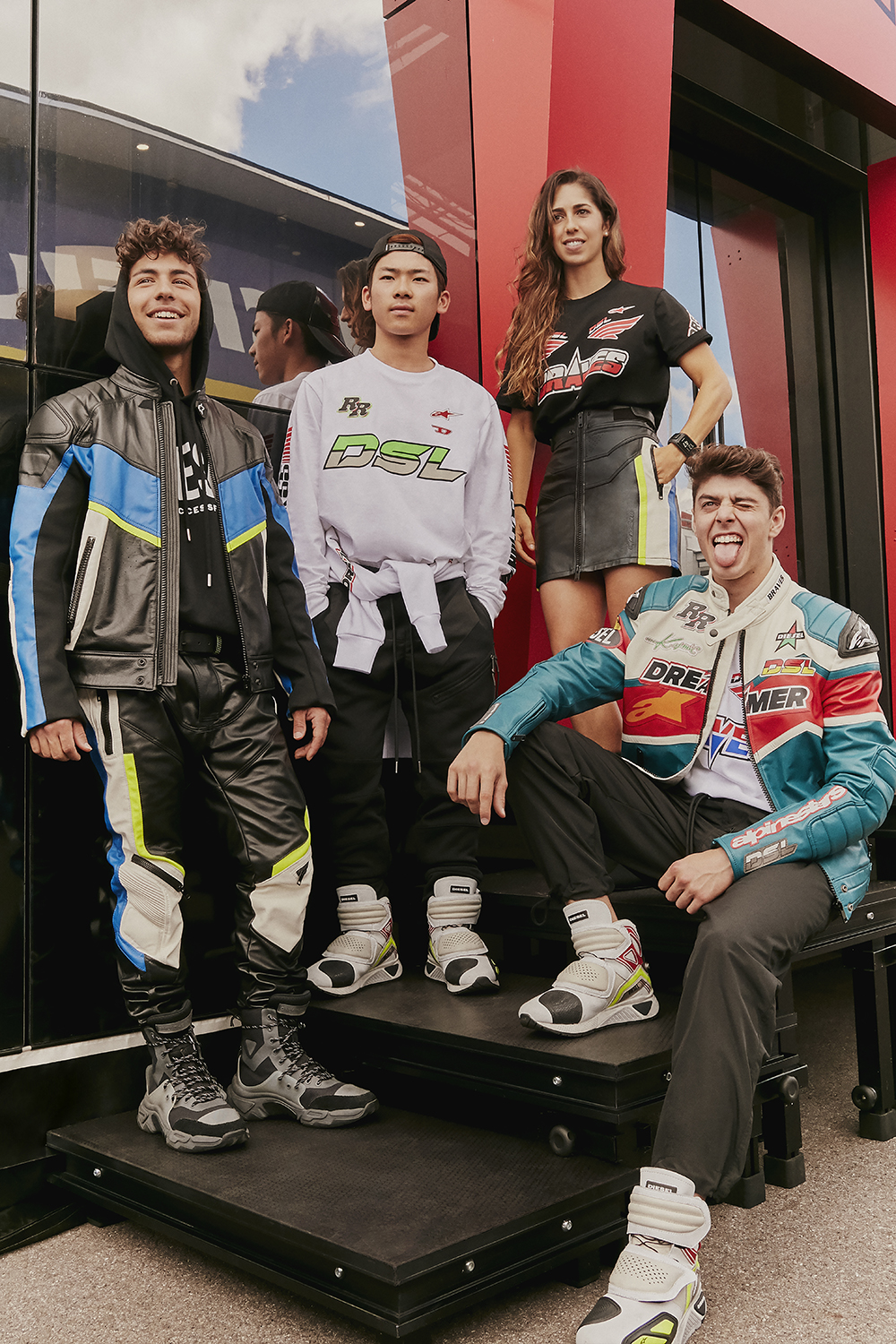 Aktif di komunitas motor? Menjadi "anak motor", entah itu bawa motor sendiri atau membonceng ikut touring, sering dianggap tidak menarik dalam hal penampilan. Pakai jaket touring saat naik motor terkesan tidak bergaya. Namun, hal tersebut bisa dipatahkan dengan koleksi fashion terbaru Diesel hasil kolaborasi dengan brand apparel dan perlengkapan motor dari Italia, Alpinestars.
Koleksi mini-kapsul Fall/Winter 2019 kolaborasi Diesel dan Alpinestars menghadirkan sederet apparel "motor" untuk pria dan wanita, seperti T-shirt, sweater, topi, dan aksesori. Koleksi pria meliputi jaket kulit bermotif lengkap dengan celana kulit yang matching. Tidak jauh beda, koleksi wanita juga terdiri dari biker jacket yang hadir dengan rok kulit bermotif garis. Cocok untuk lady biker.
Salah satu item yang wajib dilirik dari koleksi ini adalah sepatunya. Terinspirasi dari sepatu motor off-road, sepatu dengan detail oversized Velcro buckles ini sangat tangguh dipakai saat mengendarai motor. Seluruh item dari koleksi ini juga hadir dalam motif garis dan logo berwarna bold terang yang sangat identik dengan dunia motor. Funky and edgy.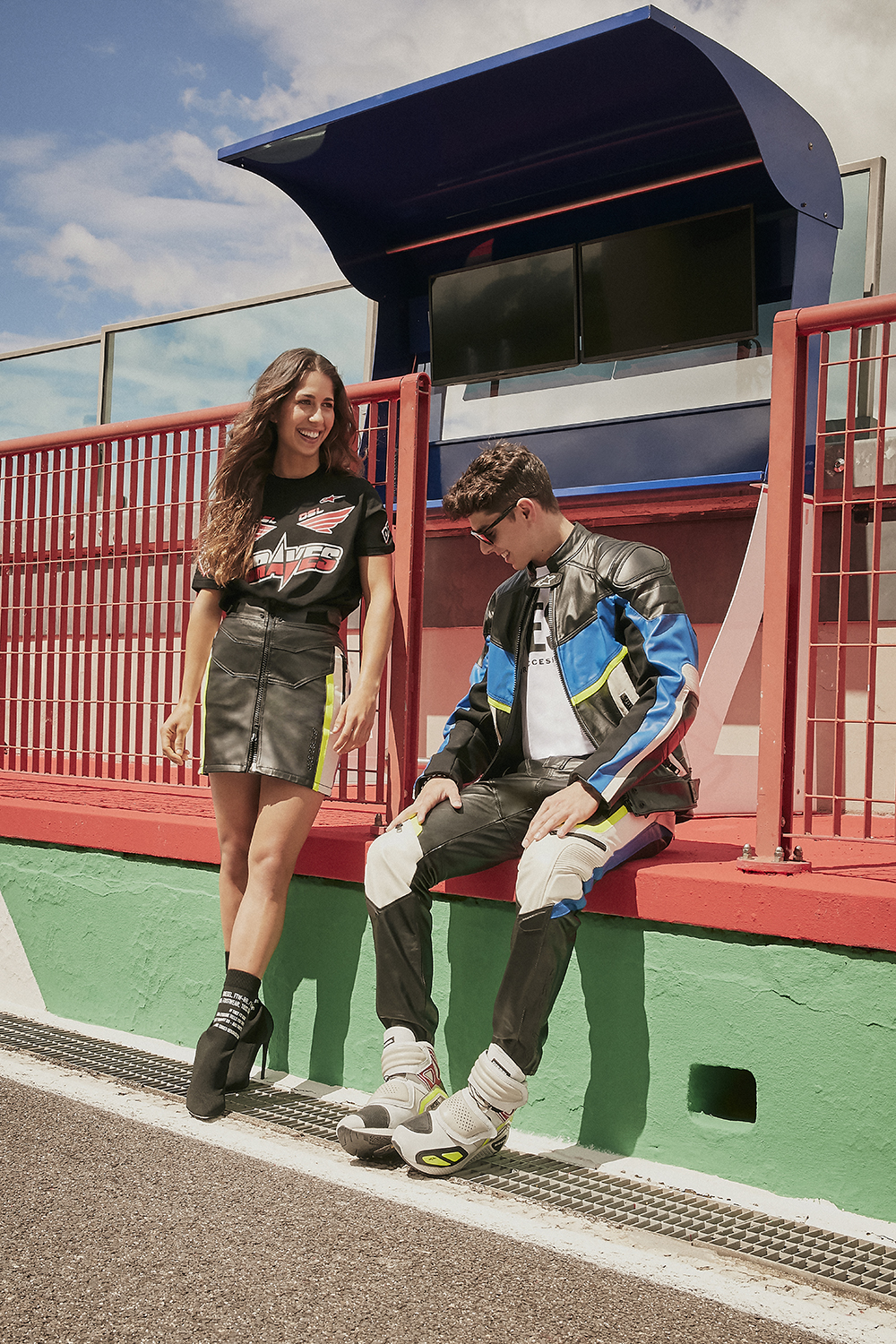 Soal kenyamanan, sudah pasti terjamin. Untuk perlindungan lebih, koleksi ini dilengkapi dengan padding di lutut dan siku sehingga dapat mengurangi risiko luka jika jatuh dari motor – yang mudah-mudahan tidak pernah terjadi.
Untuk tampilan gaya saat naik motor atau touring, sekaligus terlihat fashionable terutama untuk foto Instagram, koleksi Diesel x Alpinestars ini adalah outfit yang sempurna. Jadi, tak sekadar pakai jaket touring polos yang kurang menarik secara visual. Terlebih, koleksi ini punya fitur perlindungan ekstra.
Jika gemar naik motor sport atau sekadar membonceng saat touring, harus punya koleksi ini. Bukan anak motor? Bisa dihadiahkan kepada pasangan, teman, atau saudara yang berprofesi sebagai pembalap atau sekadar aktif ikut touring motor. Atau pakai saja sehari-hari untuk gaya motocross aesthetic.
Scrolling down to see the full collections.